Puppies go through many changes as they mature....this will give you an idea of what your puppy will look like at different ages.....
Ch. CIncerlee's Dragonheart "Bowen"
Bowen at 2 weeks -you can see his sweet expression already...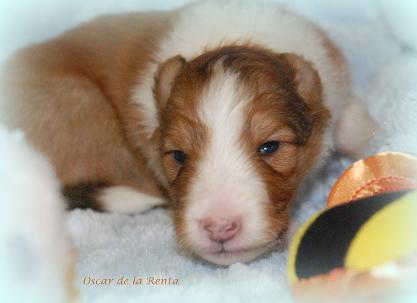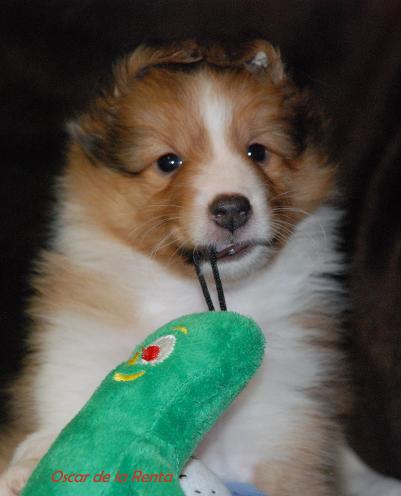 and at 8 weeks ...getting some legs now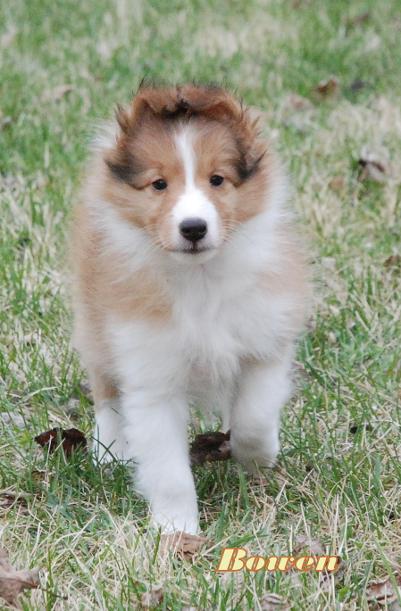 Bowen at three months where he won his first time out! Not much hair yet but lots of attitude!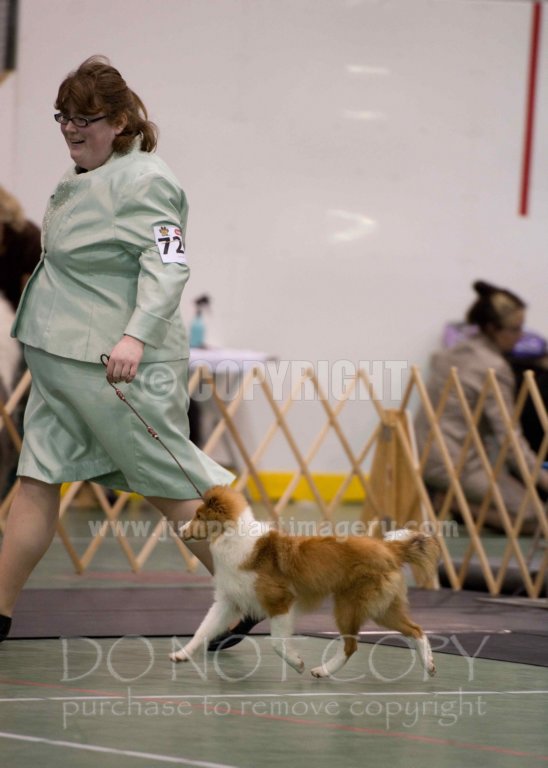 Bowen Strttin' his Stuffat 11 months ...just getting his coat and starting to mature. Same lovely movement as he has at 3 months:)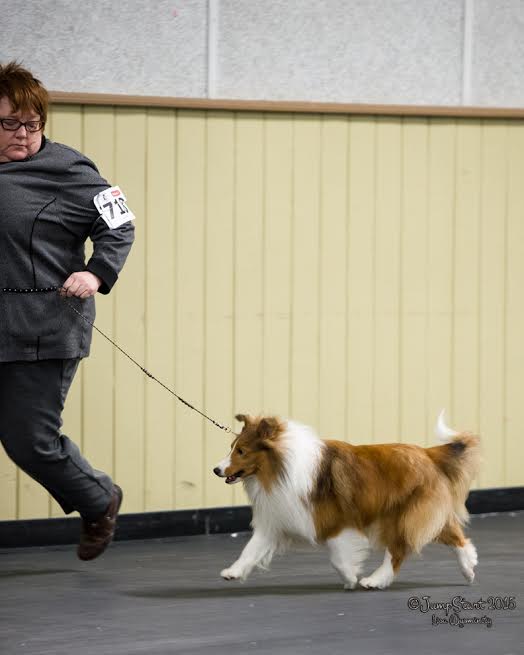 Bowen pictured at 15 months...note that his head and muzzle have filled in, his legs are thicker and his coat is coming in.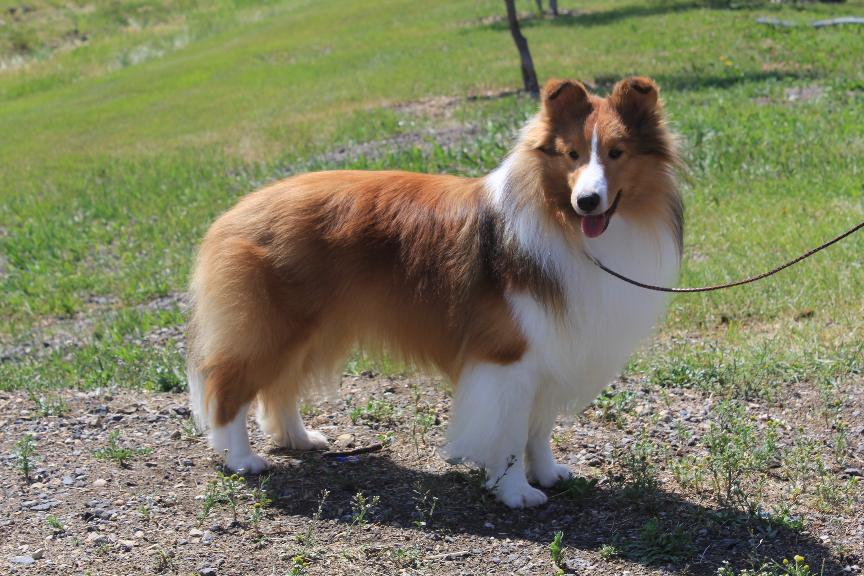 It all somes together...Bowen Completing his Championship at 18 months of age!
All the pieces are in place and he still has some maturing to do!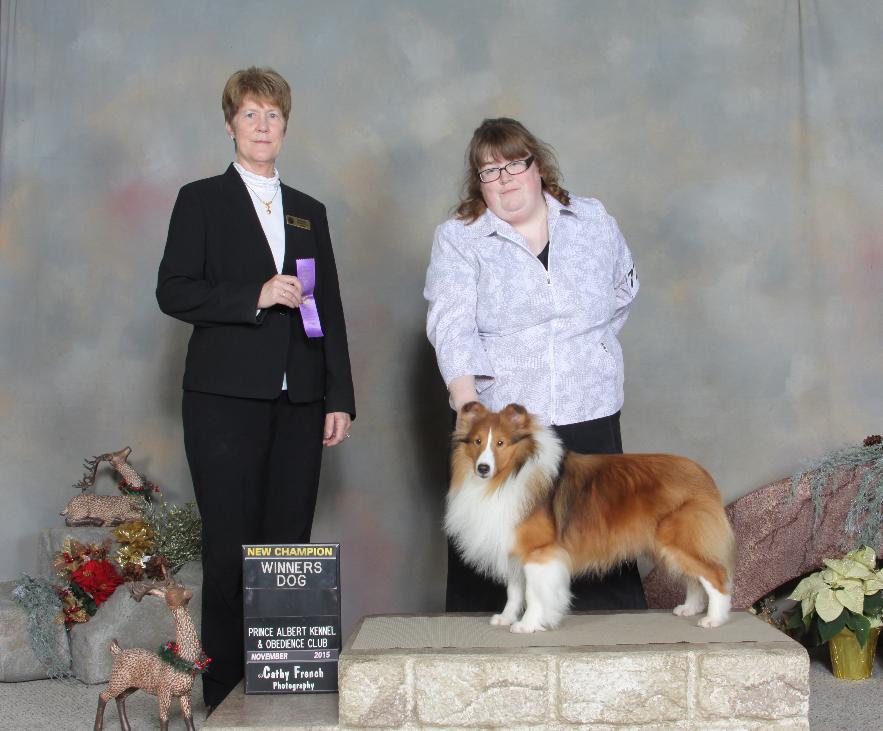 CH. Cincerlee's Tequlia Sunrise "Isla"
Owned by A.B. of Sooke, BC
Isla is pictured below at 2 weeks old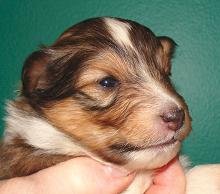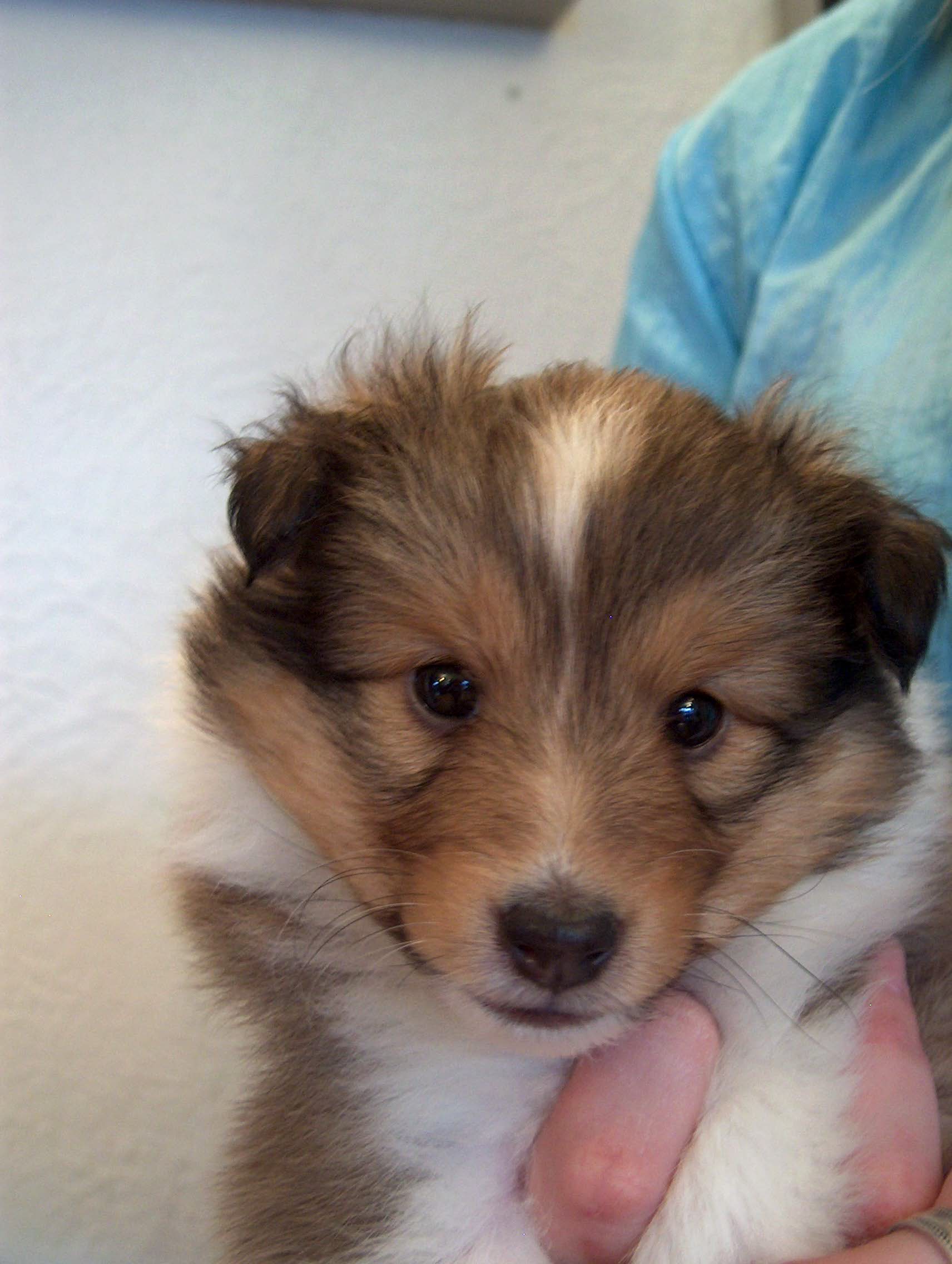 Isla at 4 weeks he head planes are not as defined as her brother and she is showing a more refined look than her sister.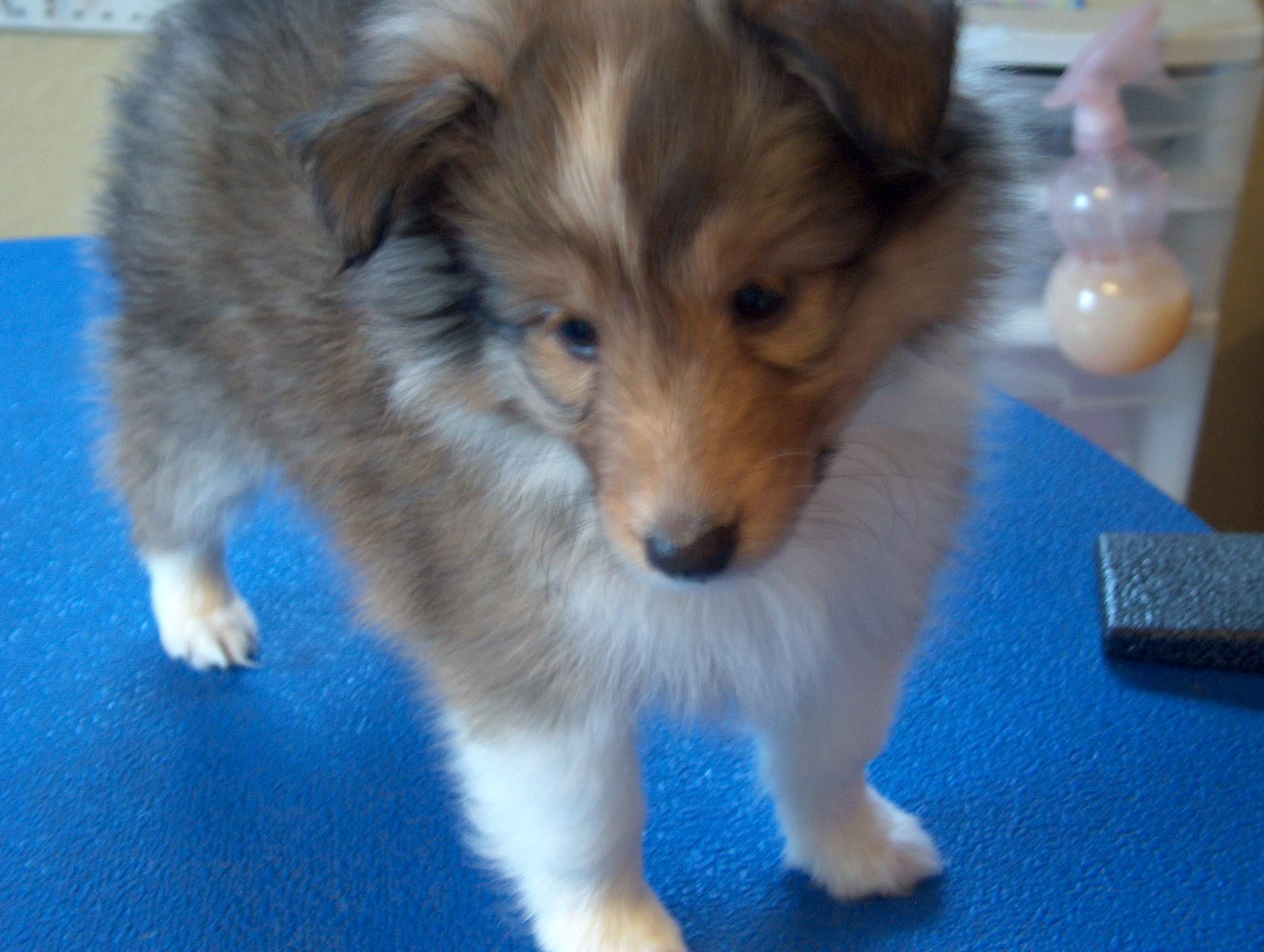 Isla pictured at 12 weeks in her first sanction match where she won !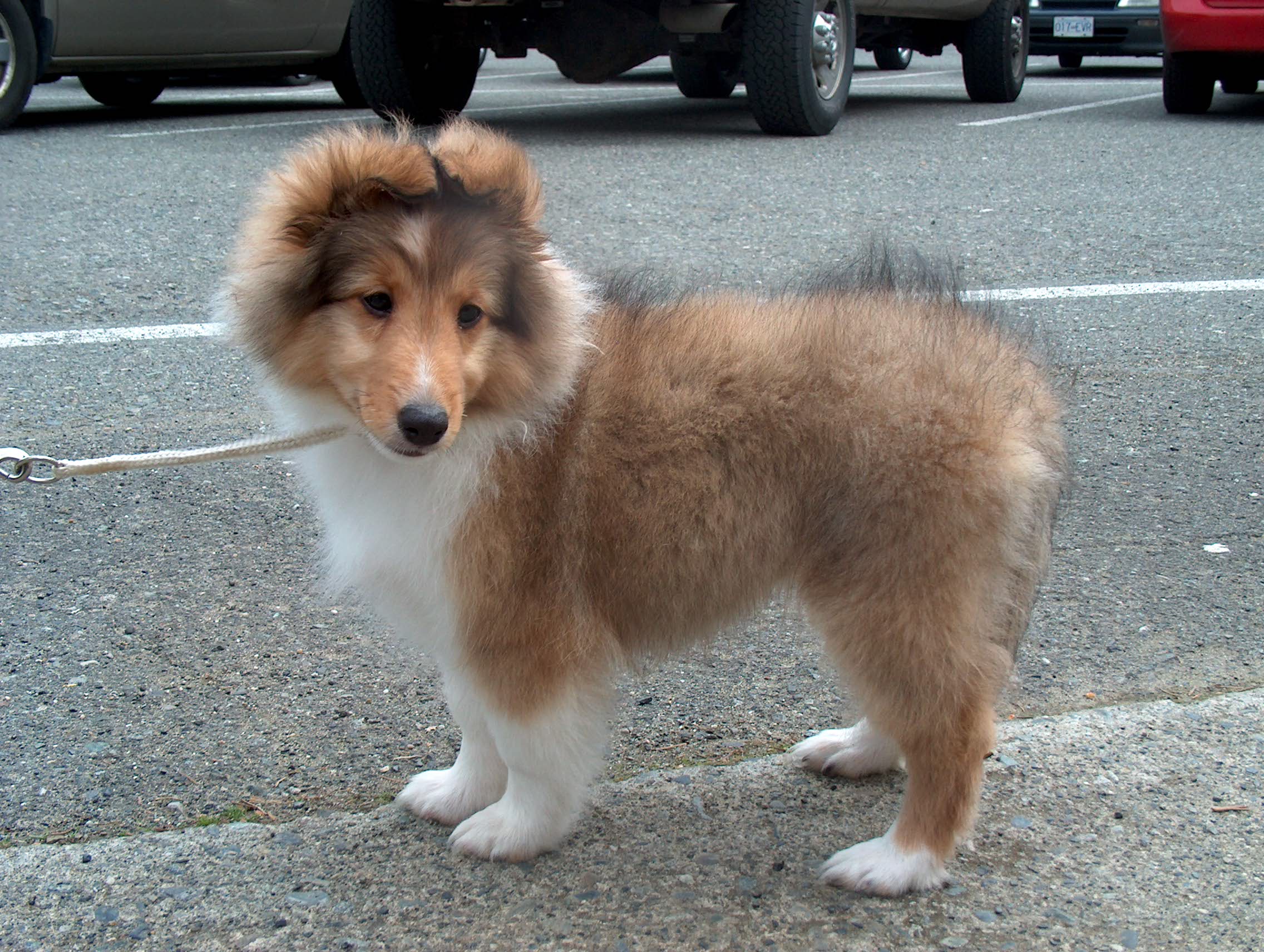 Isla at 8 months old. Lovely feminine head, nice shoulder, head planes still developing, nice arch of neck. 14 inches .
Shaping up to be a beautiful, refined girl.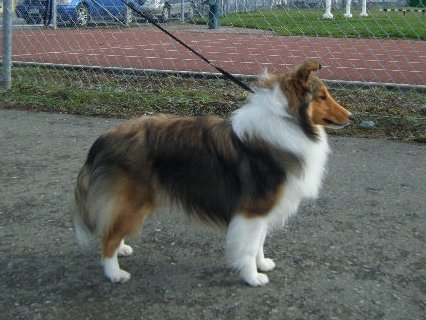 Isla at 3 years; finished her Championship. Note her Mature head, and lovely coat.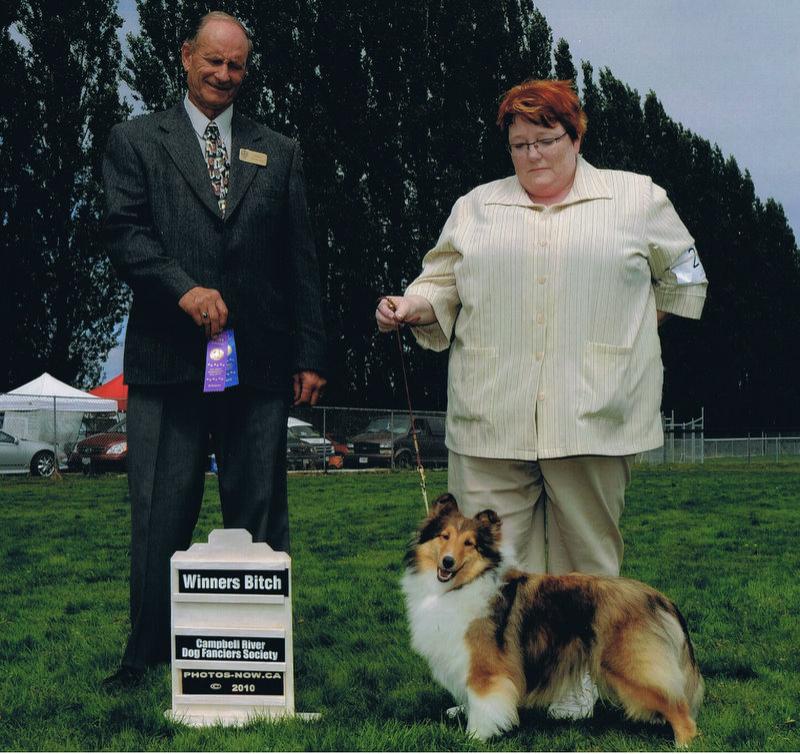 Isla (Below) at four years old.A lovely mature lady!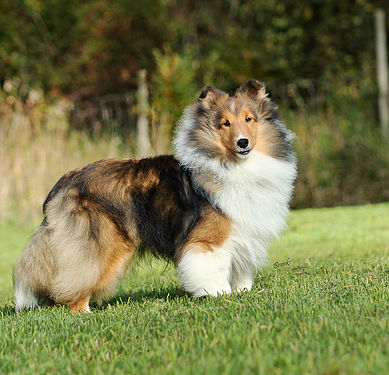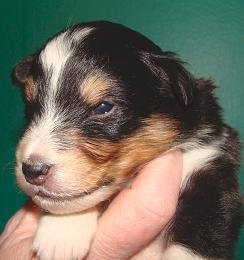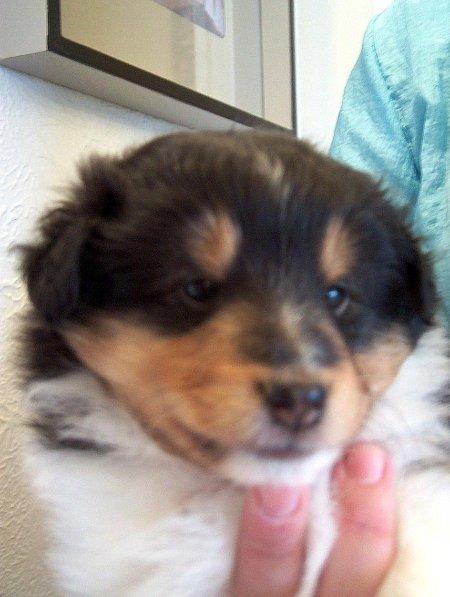 Cincerlee's Strait Tequlia Nite "Patrone"
at 4 weeks old, note the shrinkage of the white on the face.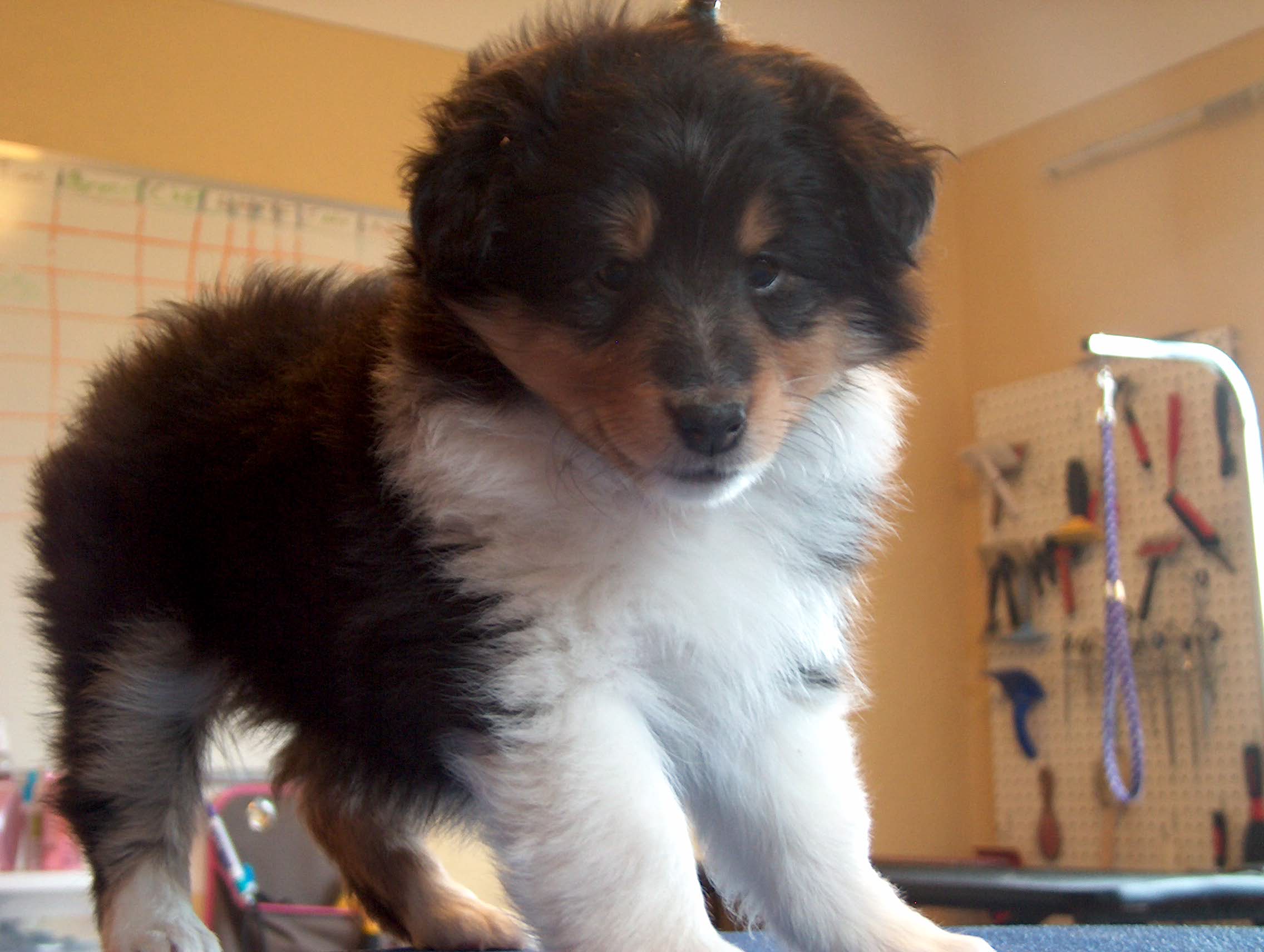 Patrone at 8 weeks old, lovely eye and substance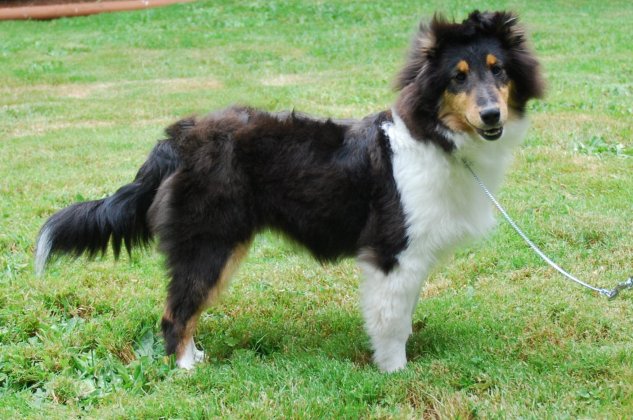 Patrone at 5 months. Showing nice outline, great front angulation, same lovely eye. Can we have some coat please?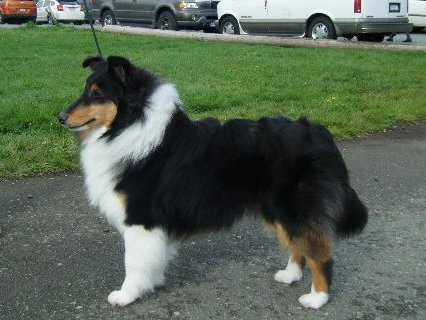 Patrone at 8 months, coat coming in, head planes are back,great muzzle, showing nice substance and outline. 14 1/2 inches She's a looker!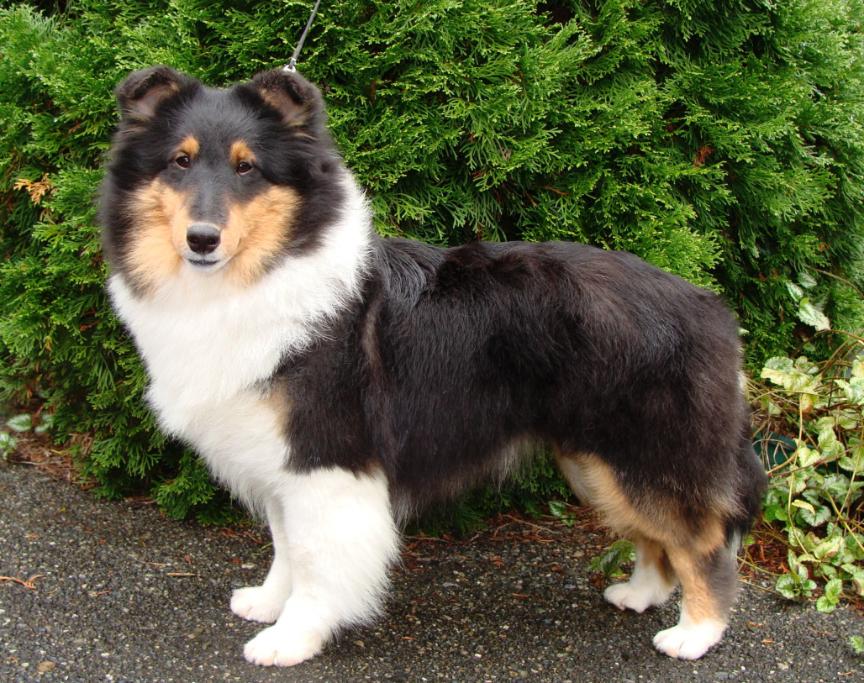 Patrone at 12 months more coat, head maturing nicely, more substance and her coat is coming in.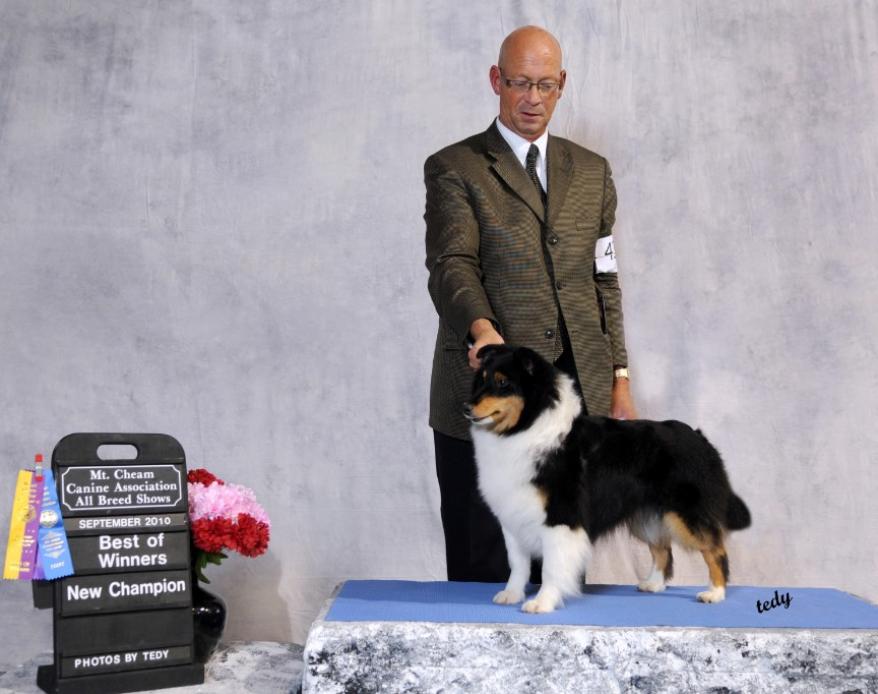 Patrone at 13 months finishing her Championship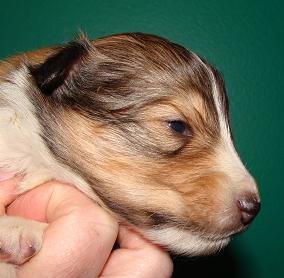 Cincerlee's Double Shot "Shooter"
Our home grown sable will be staying home too!
Here he is at 2 weeks old
Shooter at 4 weeks old, notice how his head is devloping much faster then his sisters at this point.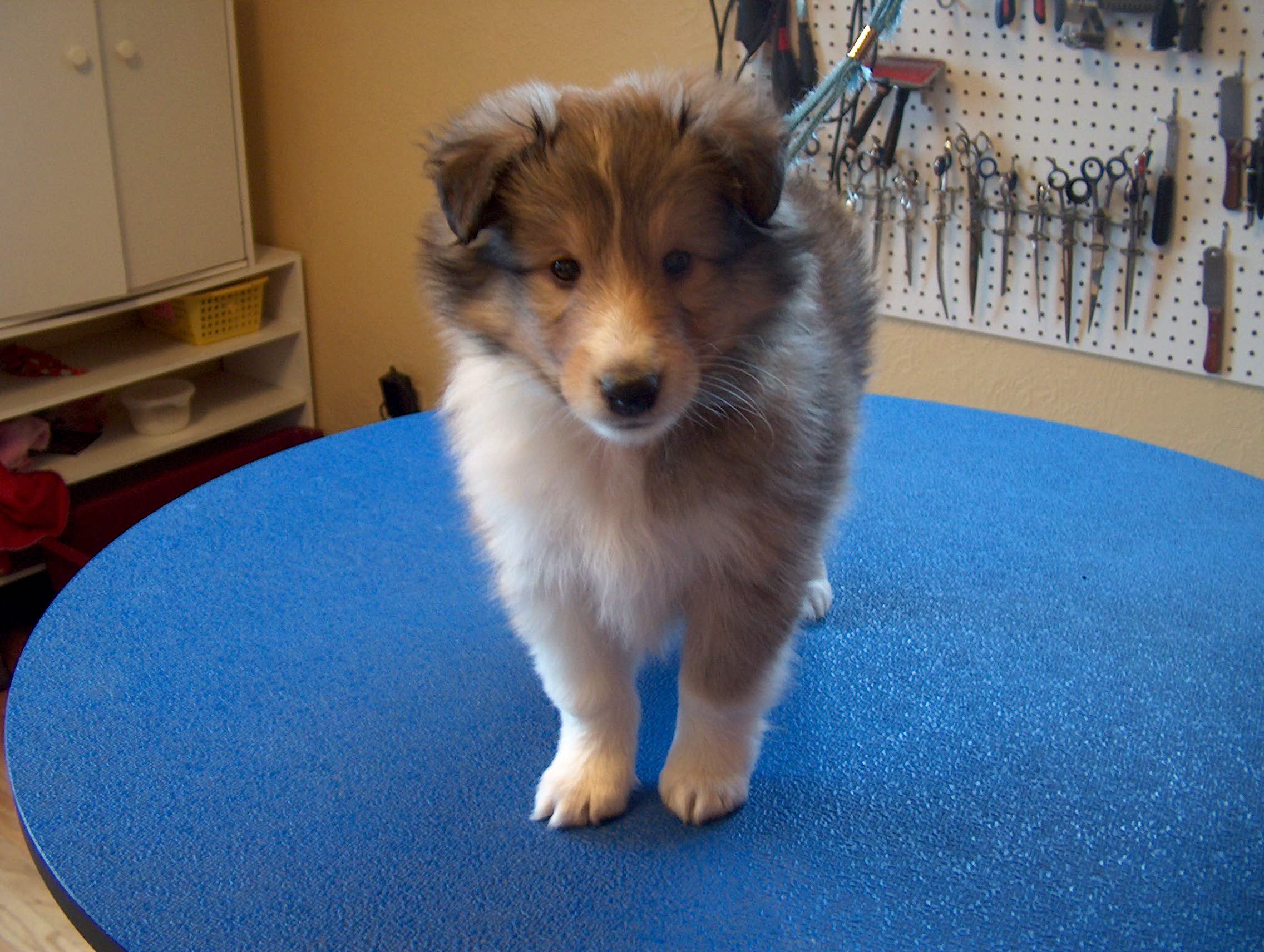 Shooter at 8 weeks, his head devlopment has slowed a little but he still has a more masculine look then the females. Great foreface!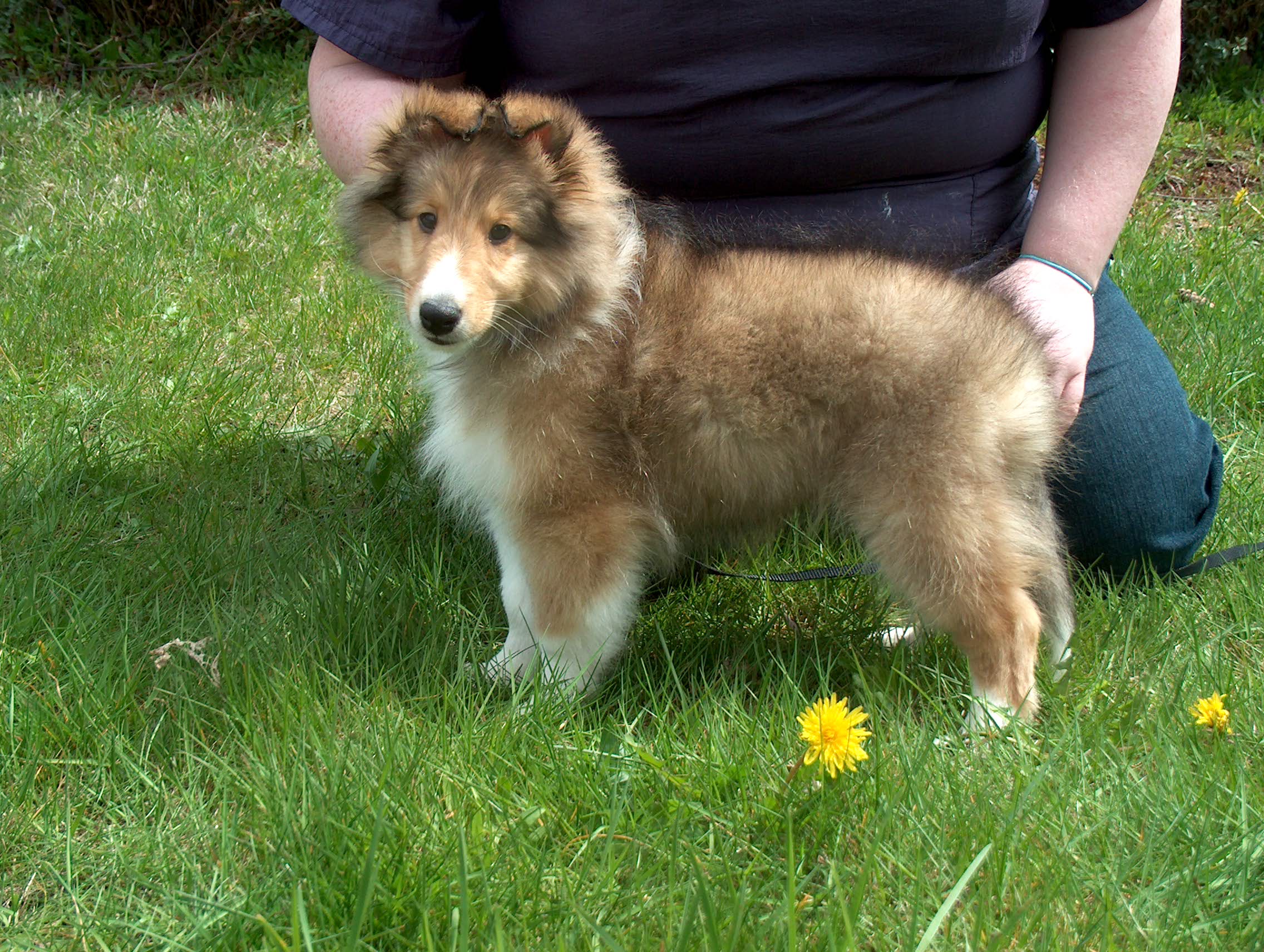 Shooter at 12 weeks, at his first sanction match. the boning and outline are more defined at this stage.
Shooter a 5 months, great angulation front and rear, straight topline, nice full muzzle,nice croup. Just needs some coat.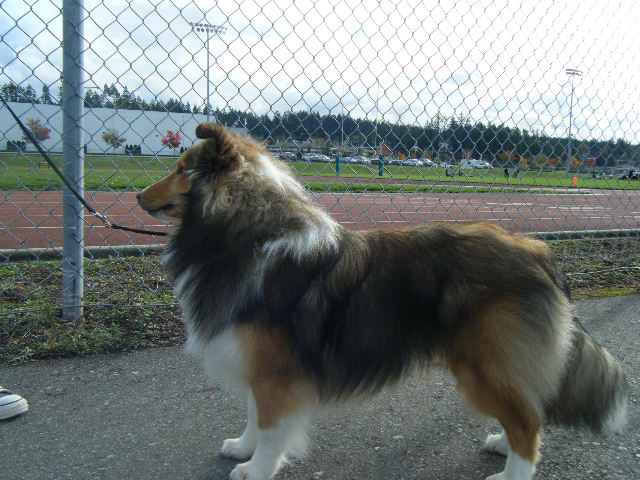 Shooter(Above) at 8 months, nice head , lots of substance, a great presence. He is a very masculine boy! He is 15 3/4 inches.
Shooter (Below) at 12 months showing a heavier head, more bone and self confidence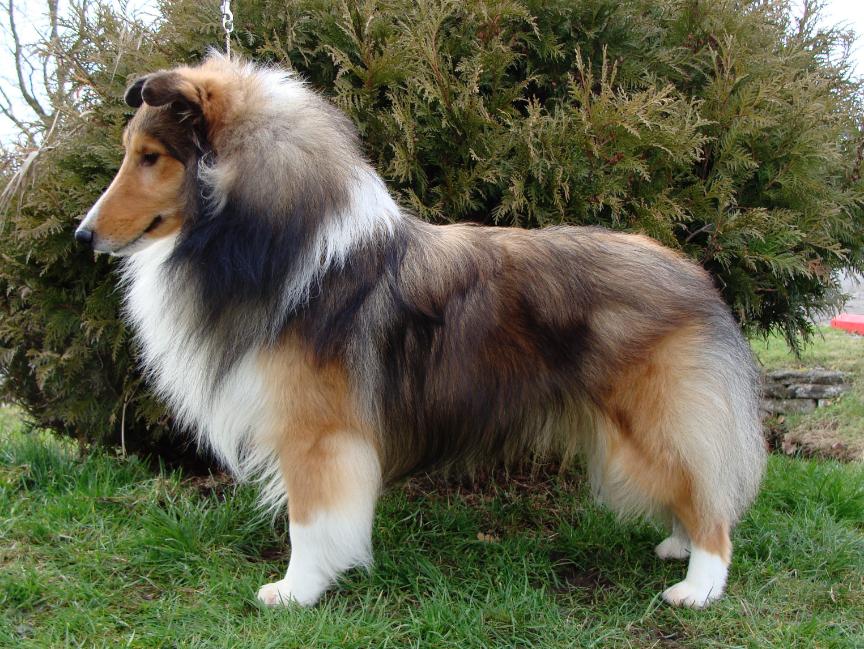 It all finally comes together!
Shooter pictured below at 2 years old , a Canadian Champion and a mature male dog with nice coat, lots of substance and a well developed body.