Dog shows aren't just standing around getting your pictures taken...
there's lots more going on at the shows than meets the eye!
Our dogs love their weekend get a ways....
Please enjoy a peek "behind the scenes" with our Cincerlee Shelties family and friends at the shows.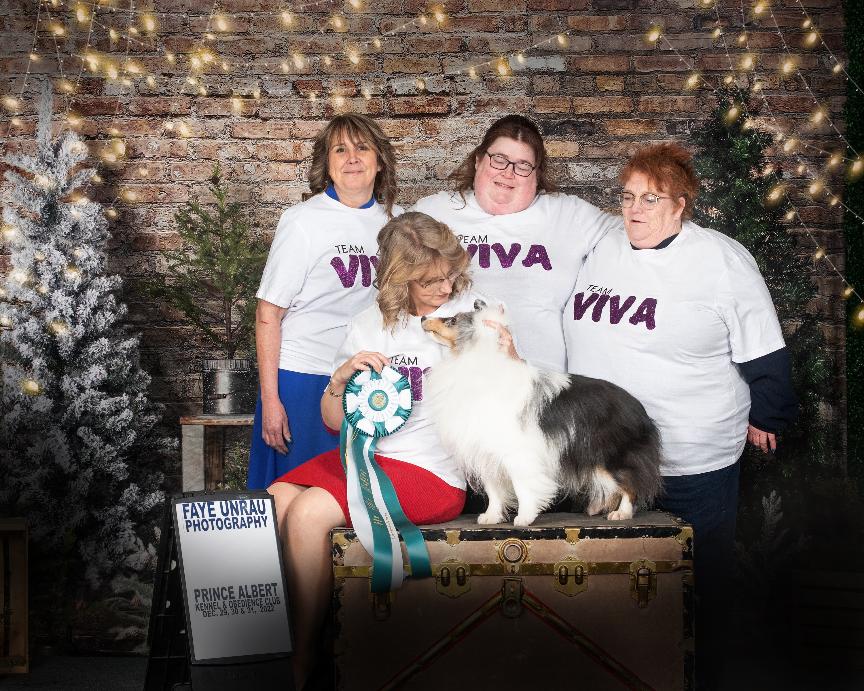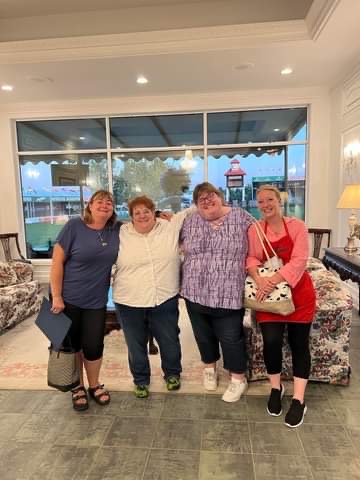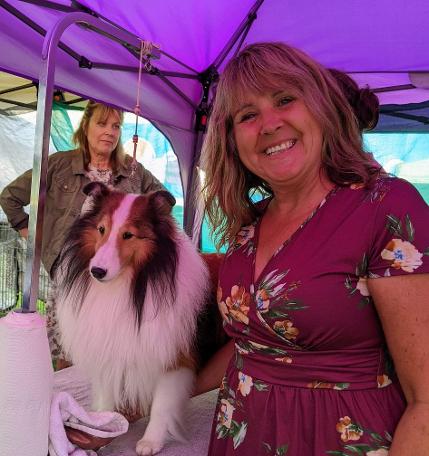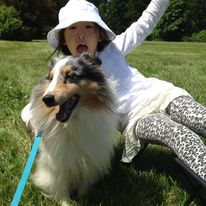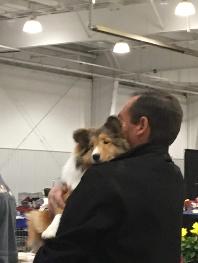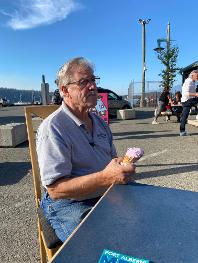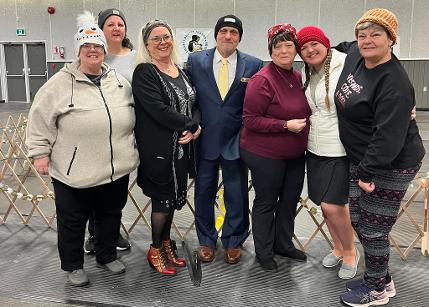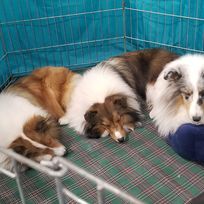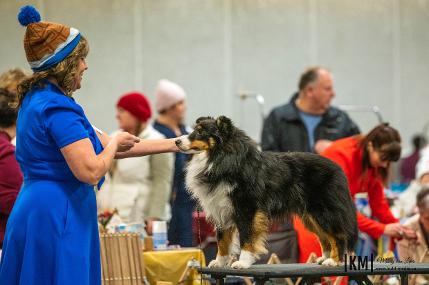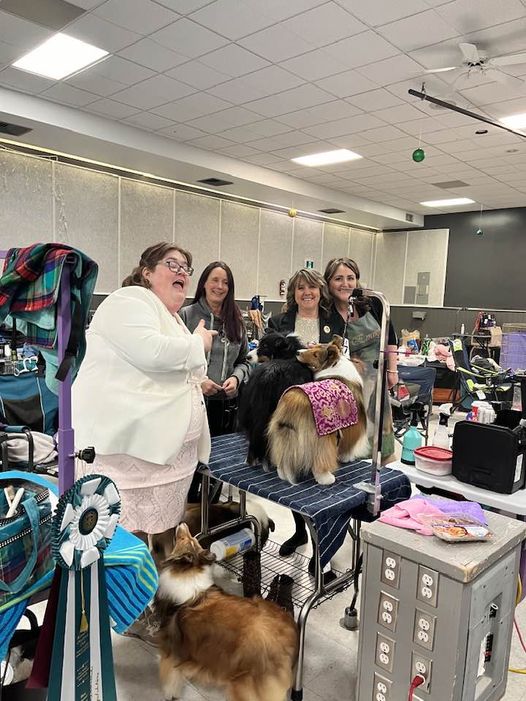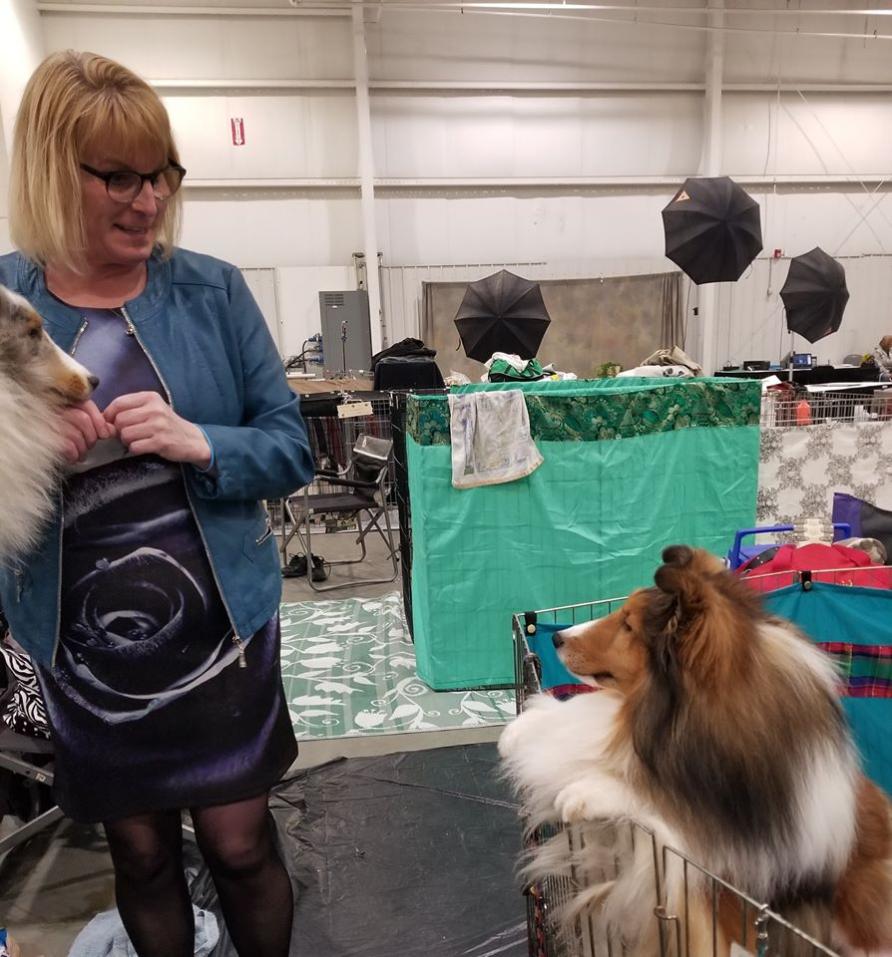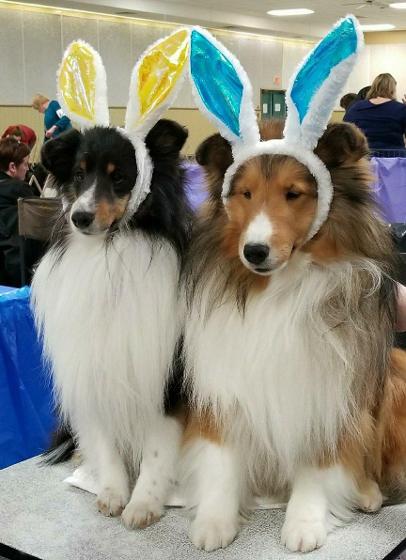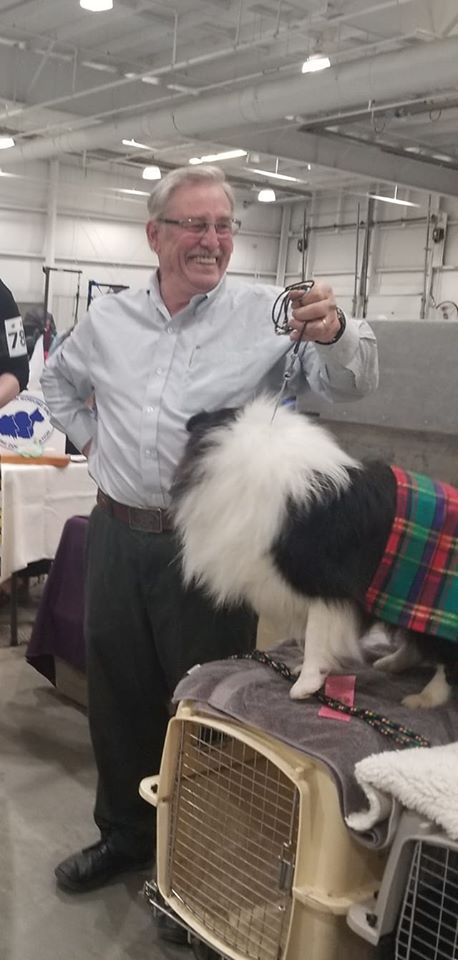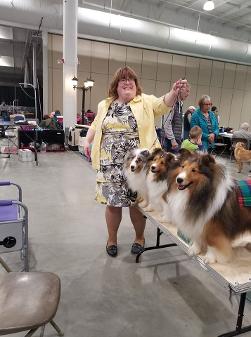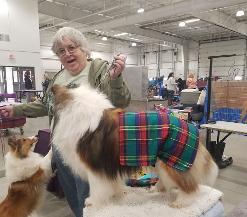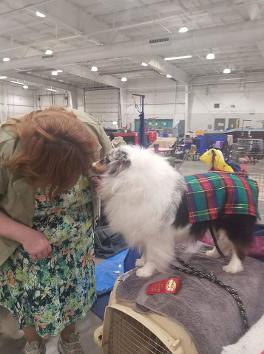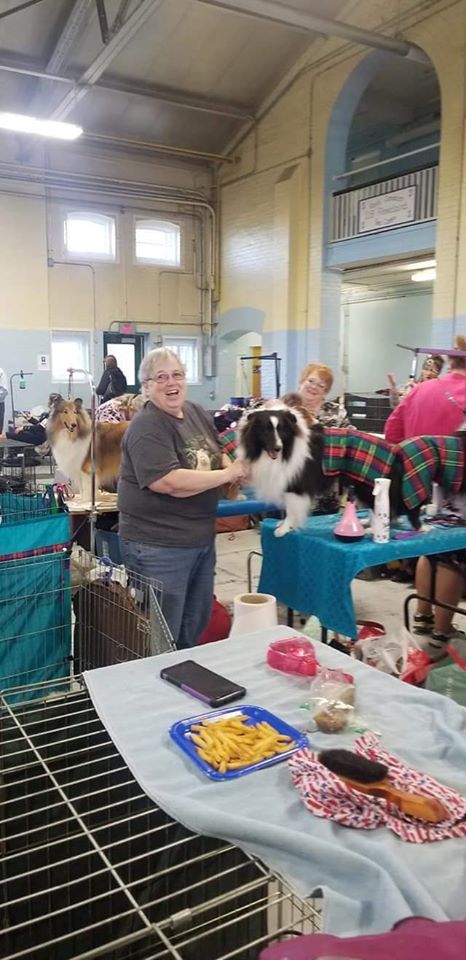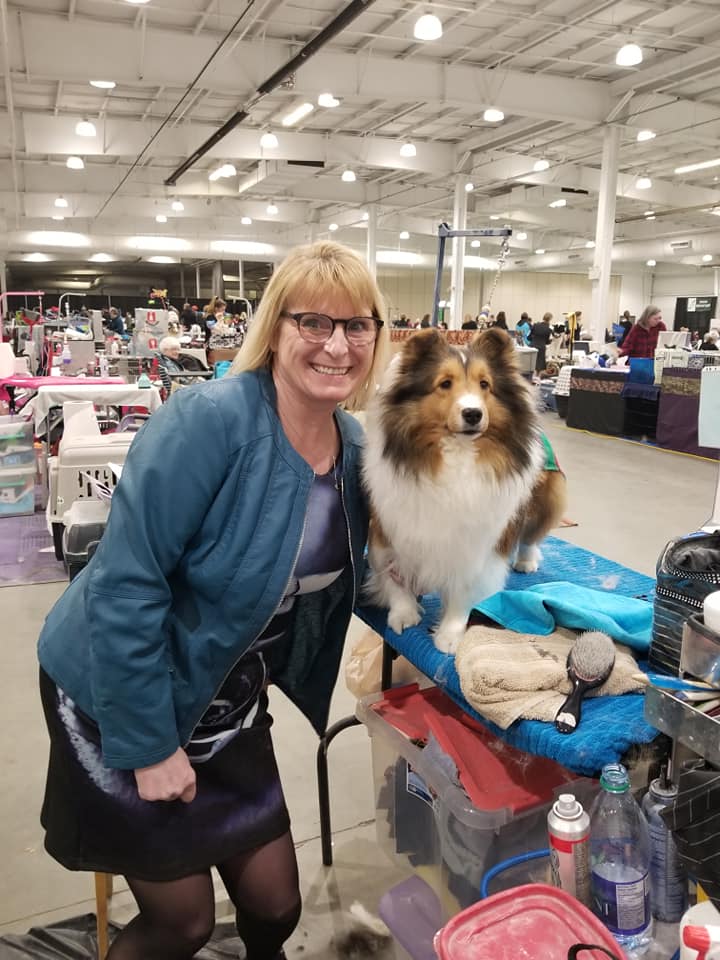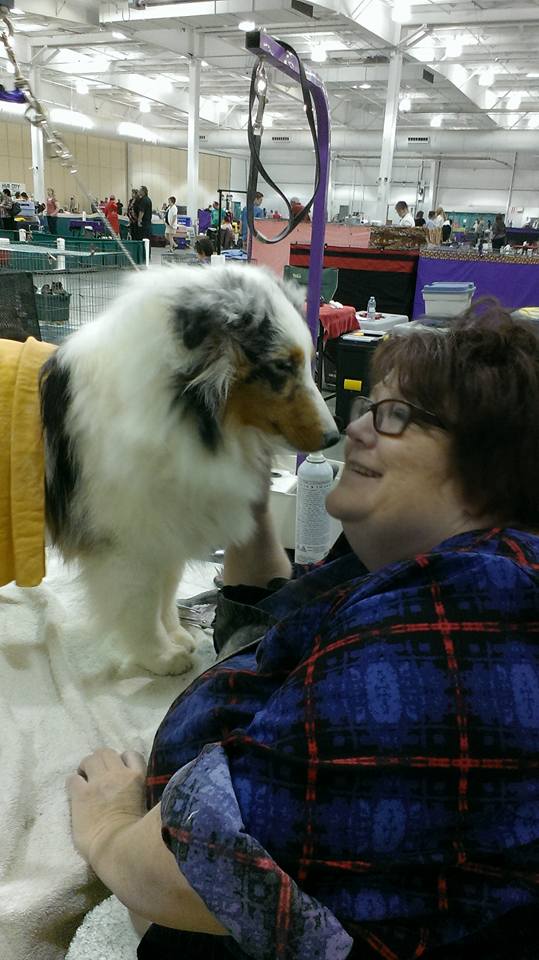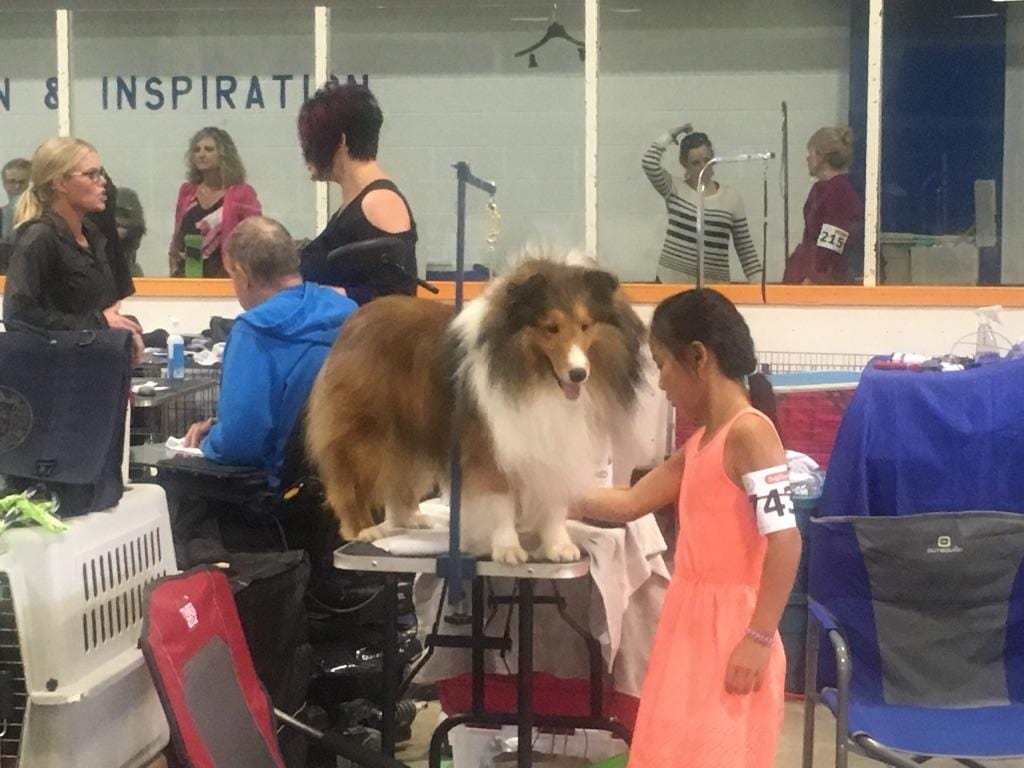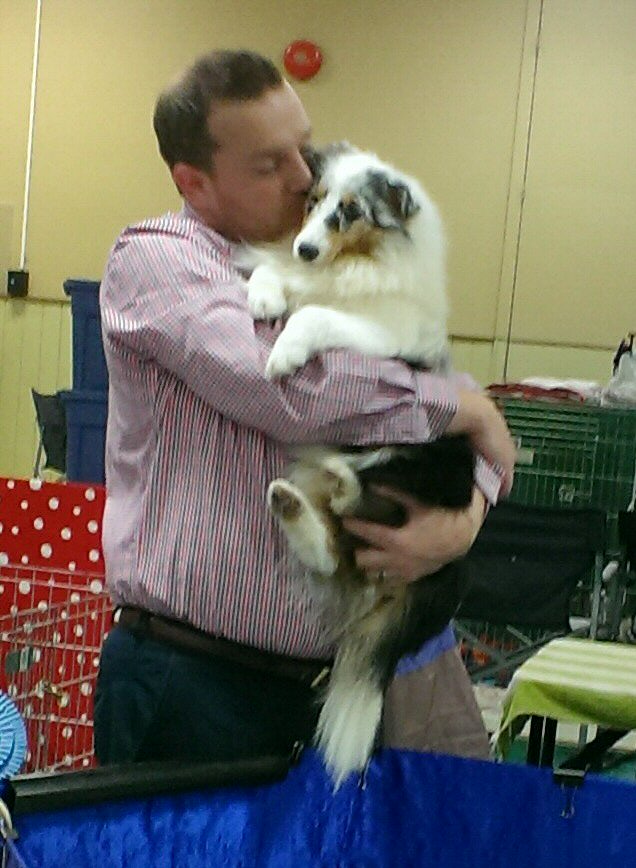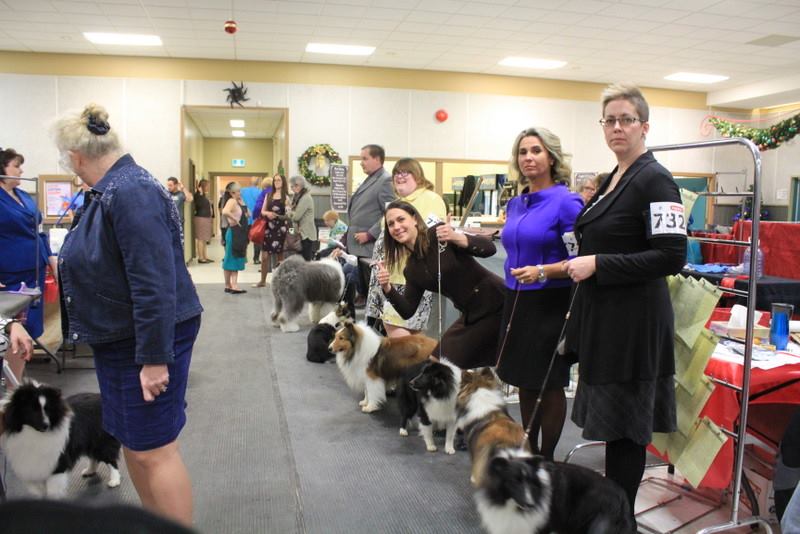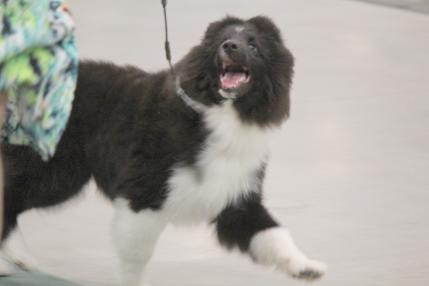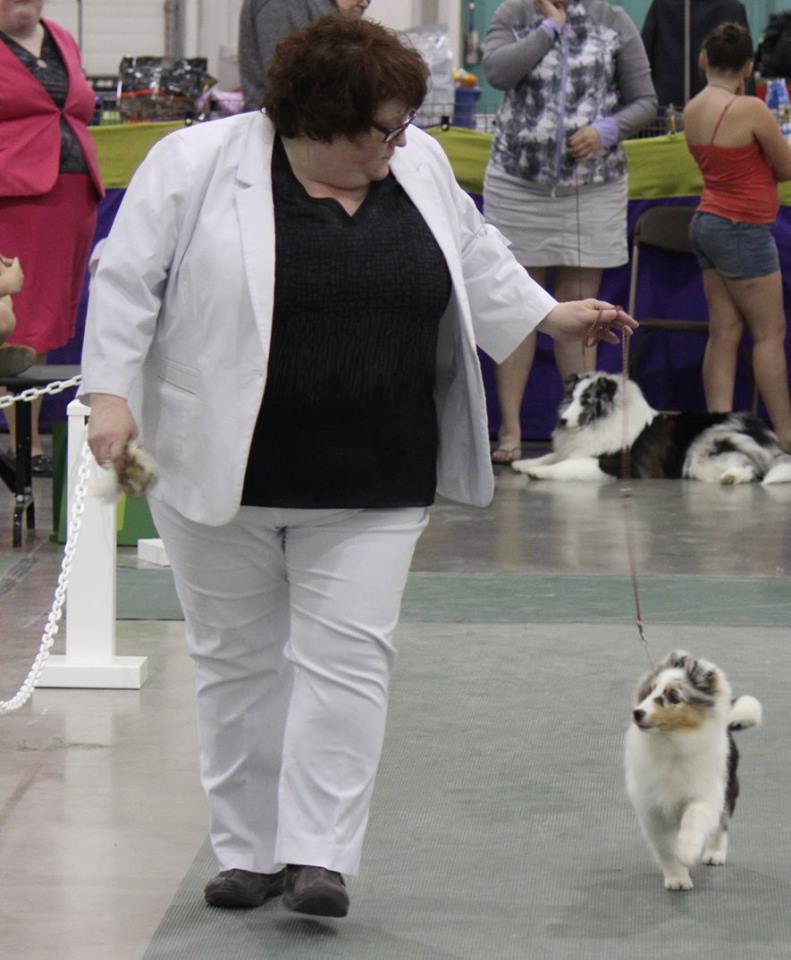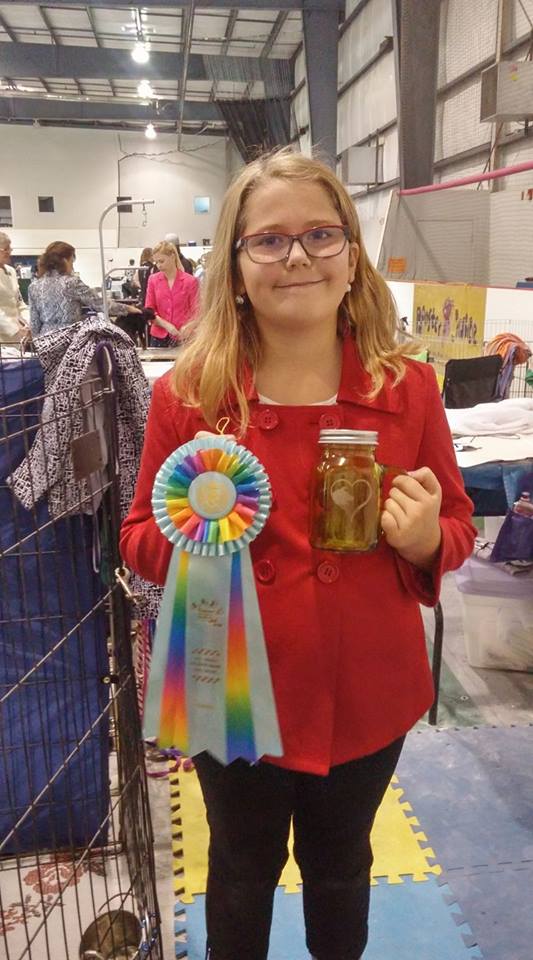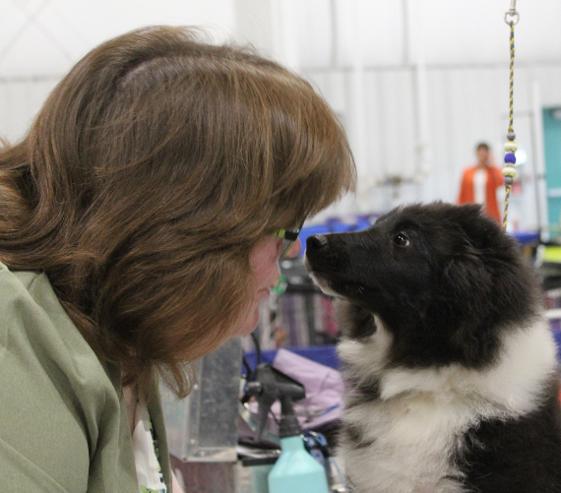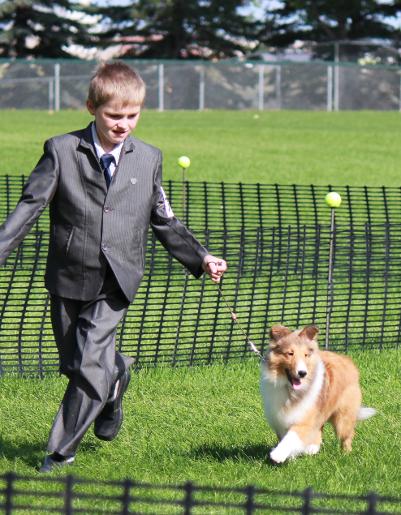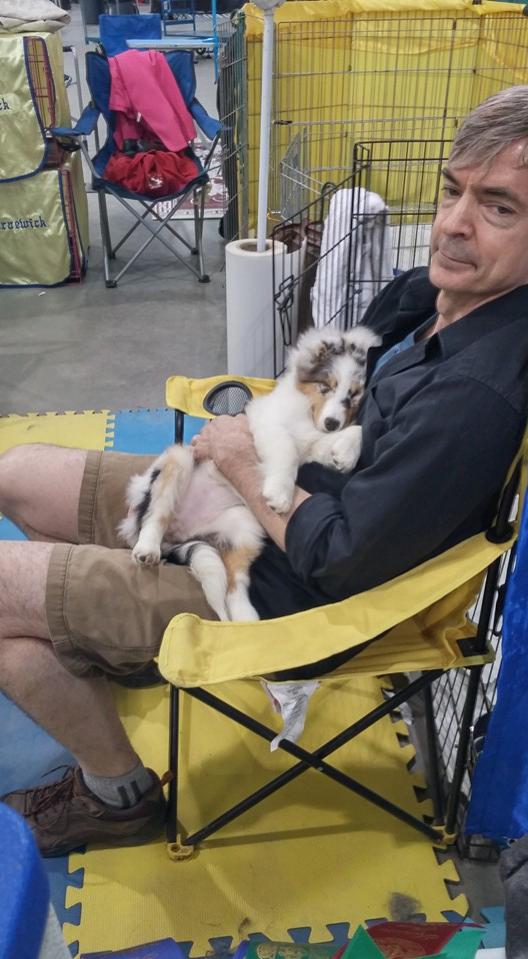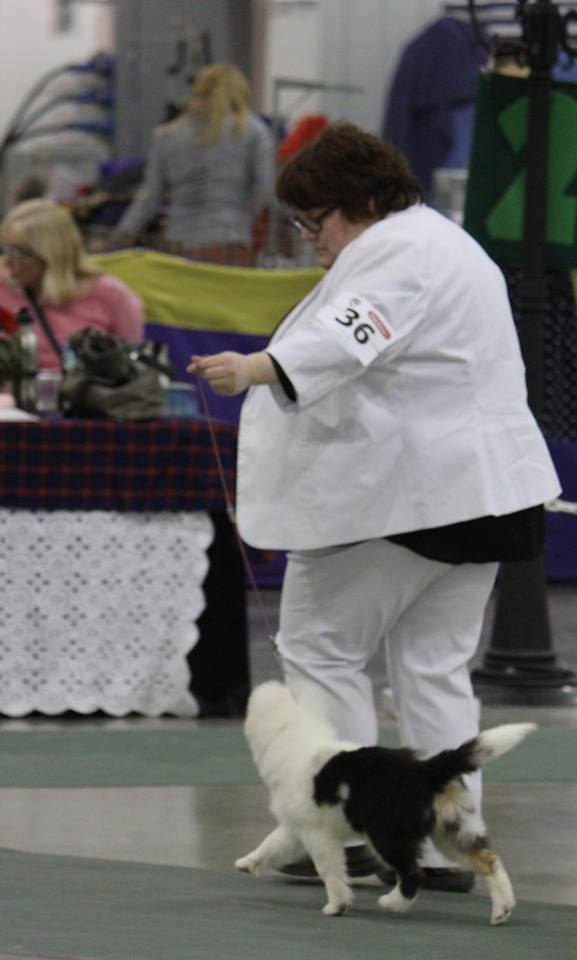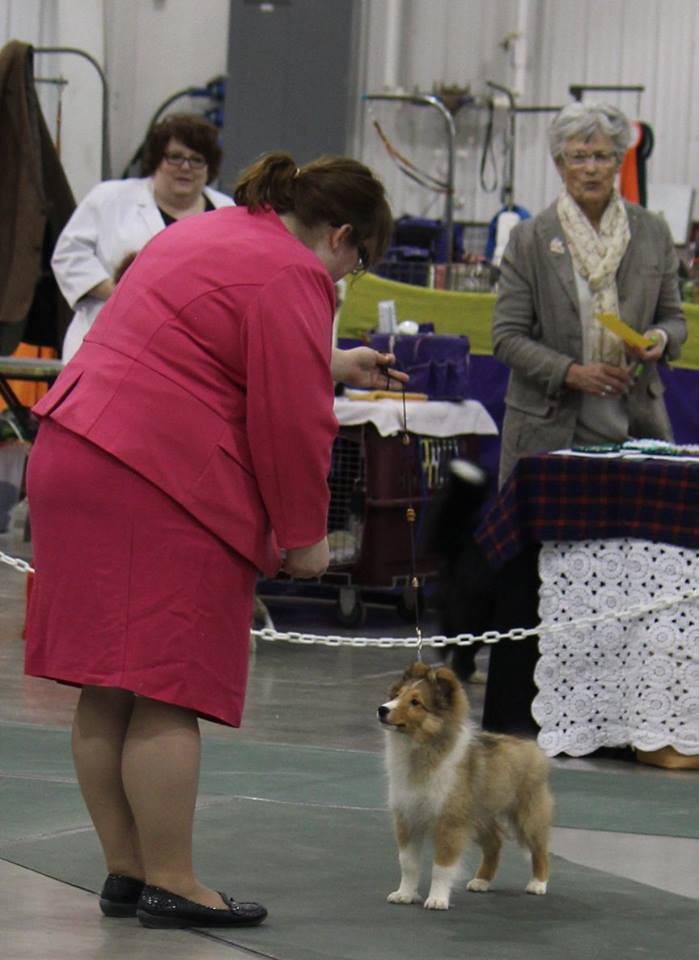 Mutual Adoration Society!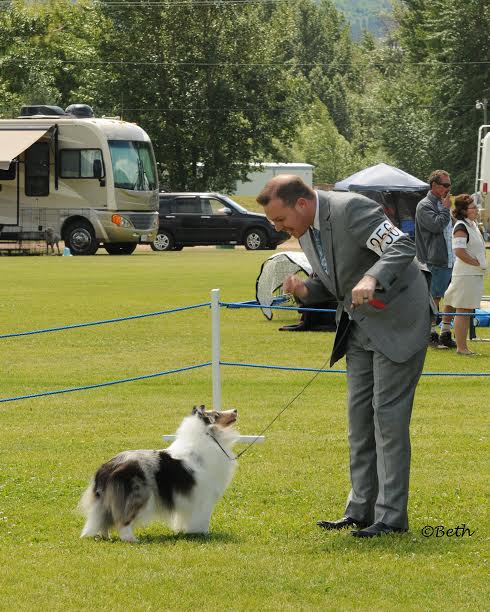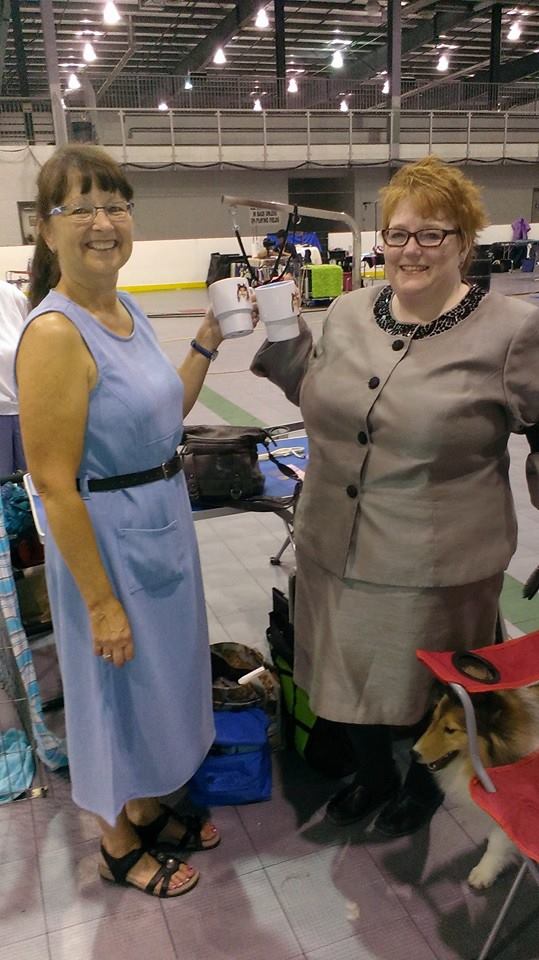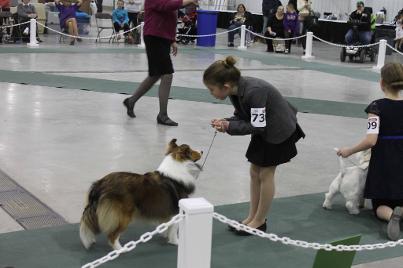 Above: Daja and Eden...eye of the tiger!
Right: Tom, Sevella, and Alicia dressed for success!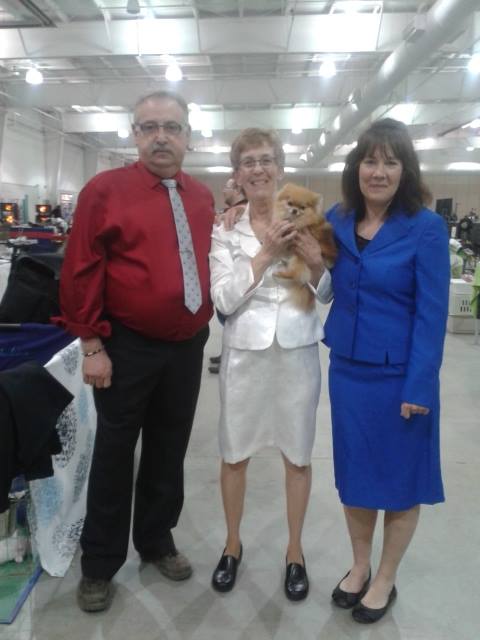 Dog show? We are in the middle of a picnic.....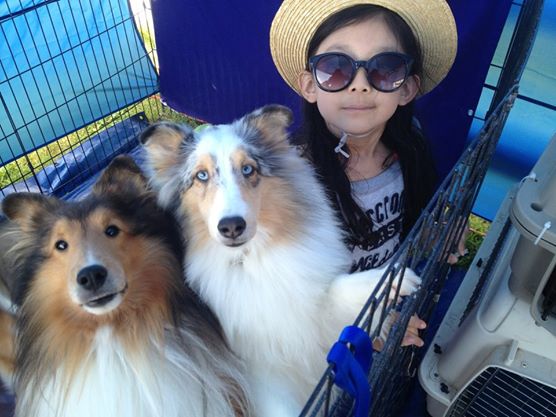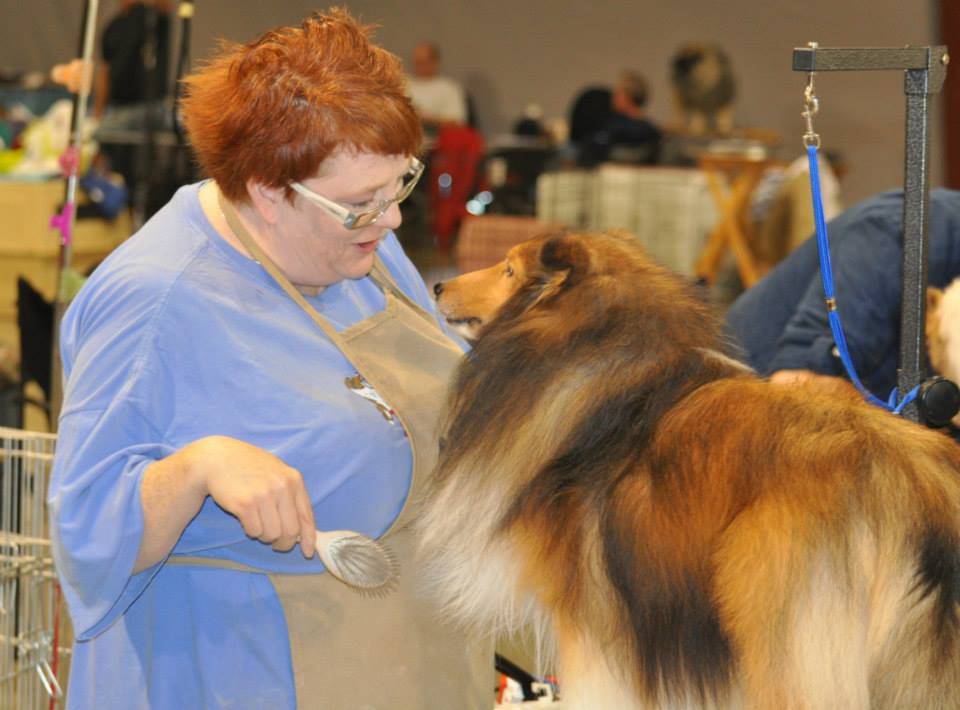 Hello! Do you have Chicken too?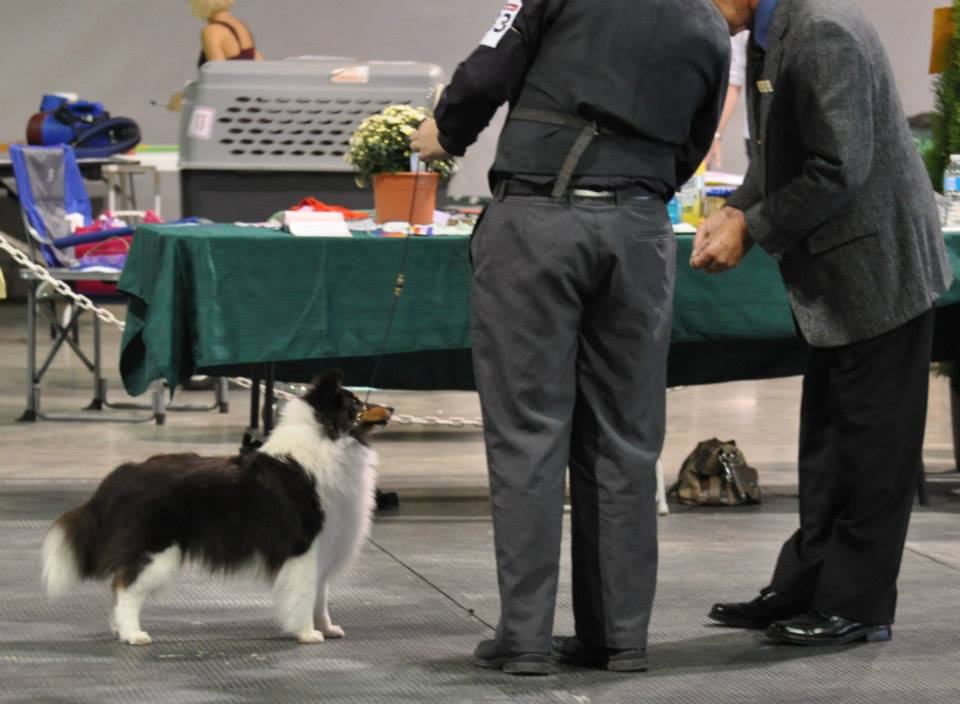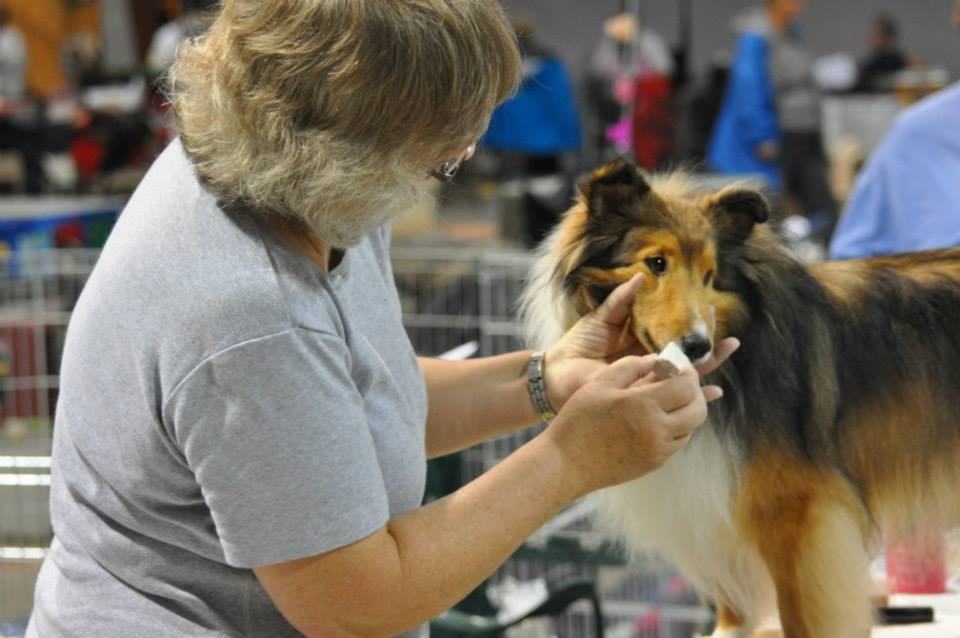 Our Pretty girls Daja and Diva showing in their summer outfits:)
Mystique and Mala checking out the competition!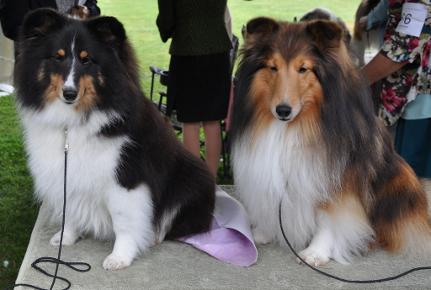 Those ruffs don't stand up by themselves!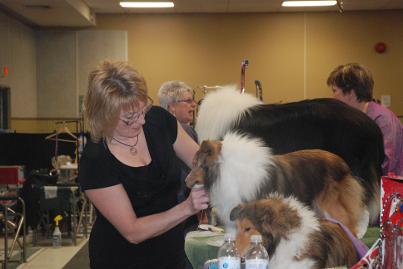 Dog hair: It's what's for Dinner!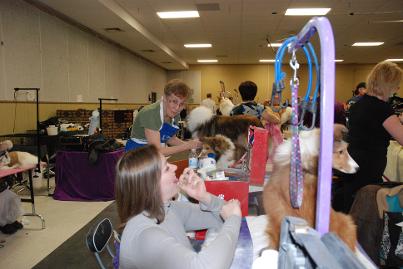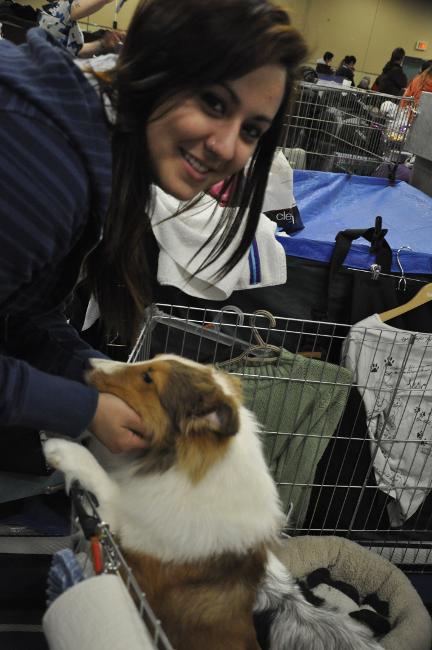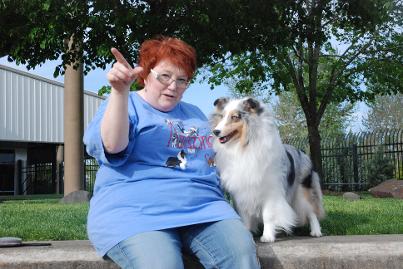 Georgia putting the finishing touches on Mala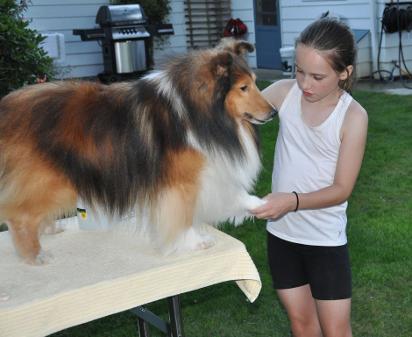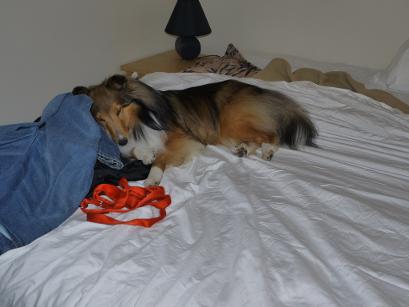 Ahhh...resting up after Best In Show!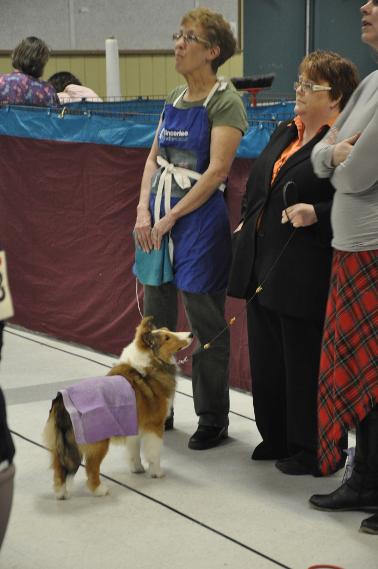 Is there something in my Teeth?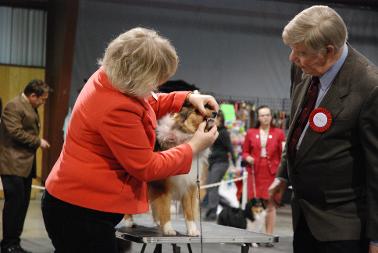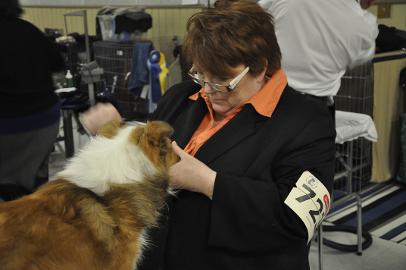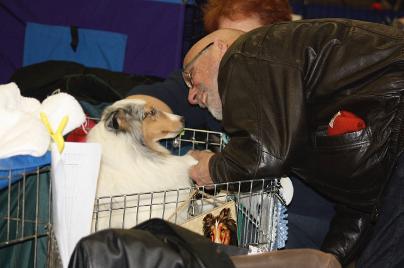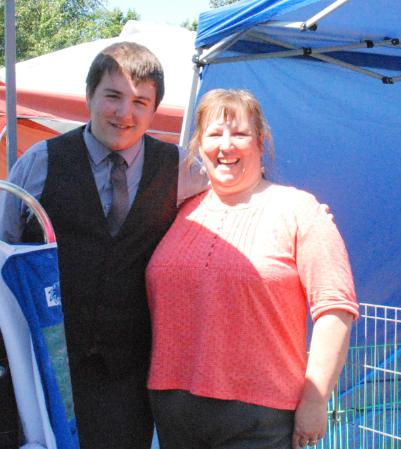 Behind every great handler is a proud Mom!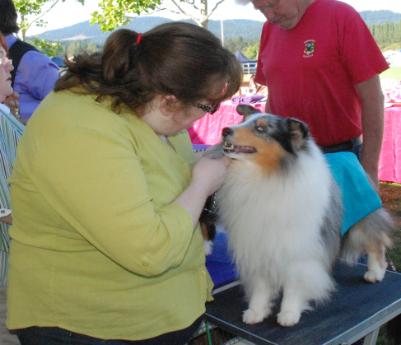 Mutual Adoration Society!
But Mom, jumping around the ring is so much more fun!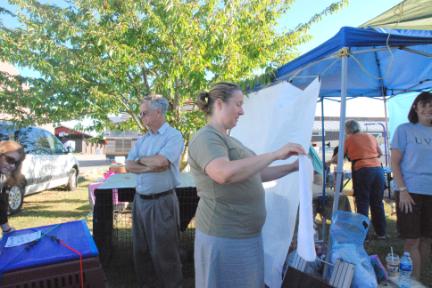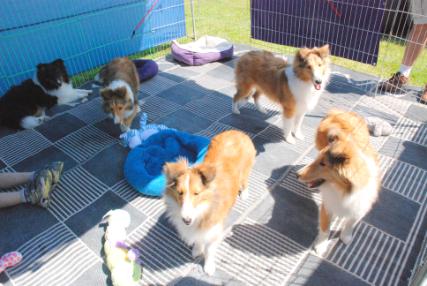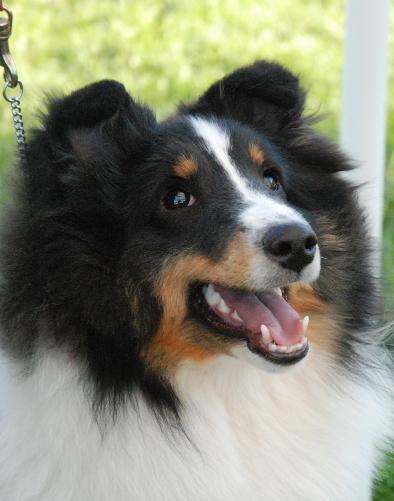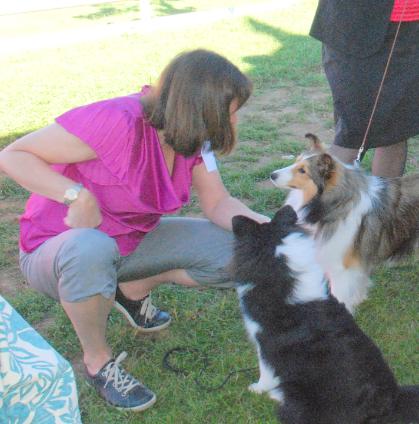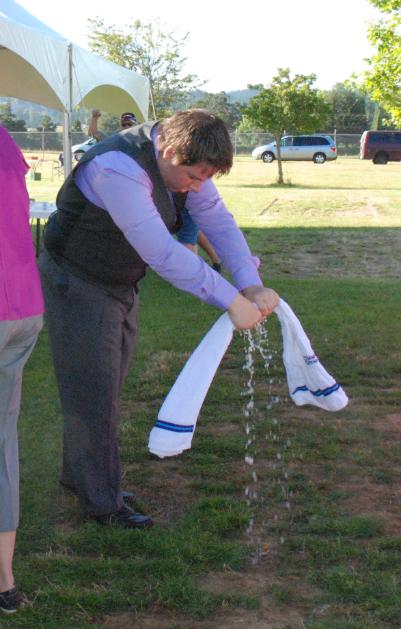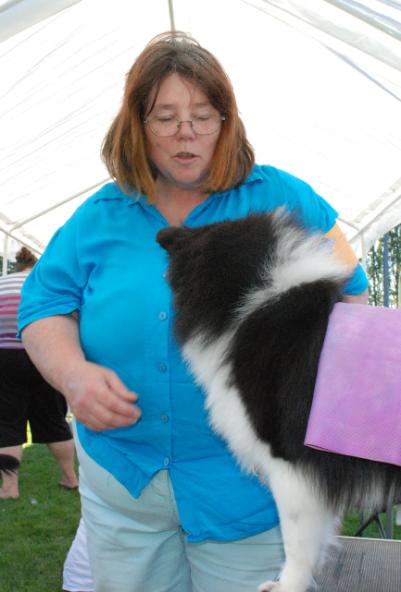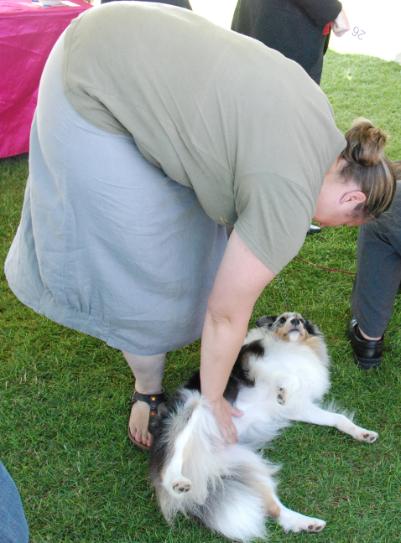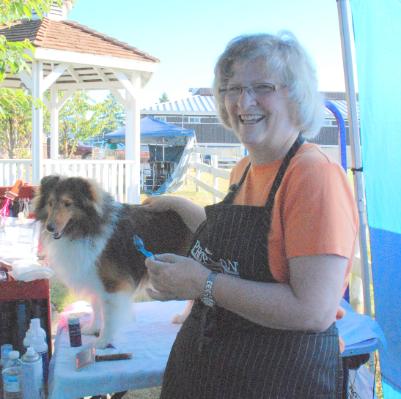 Only his hairdresser knows for sure....
Dog show pictures from 1990 Tyee Kennel Club- Happy Kids and Happy Dogs! Ashley showing Whiskey in the open male class (below)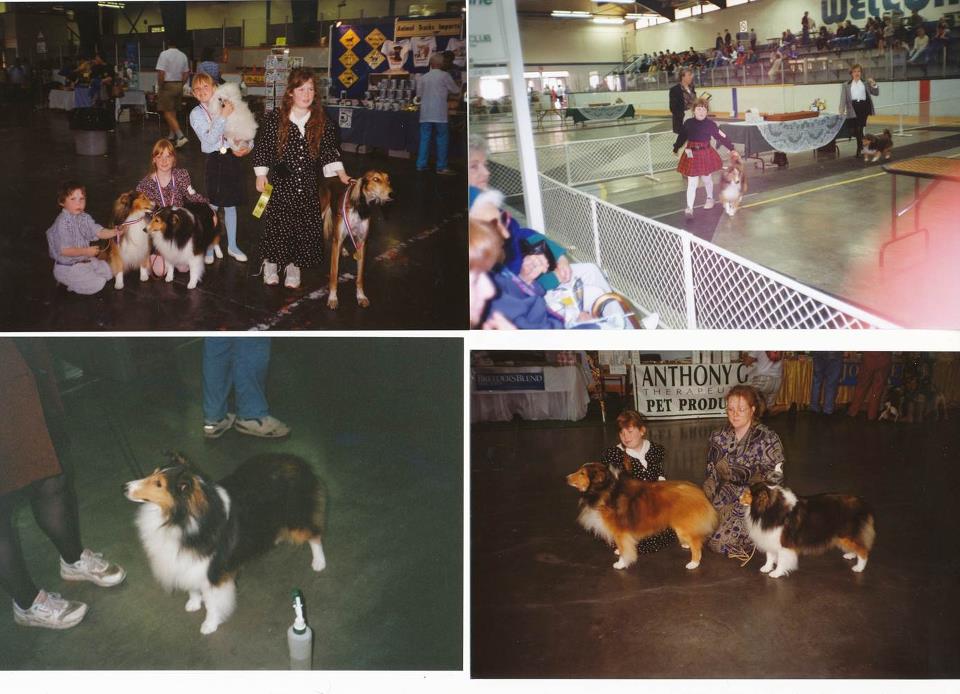 Eden enjoying a cool breeze on her tummy at the VIDFA show...it's a dog's life! (Below)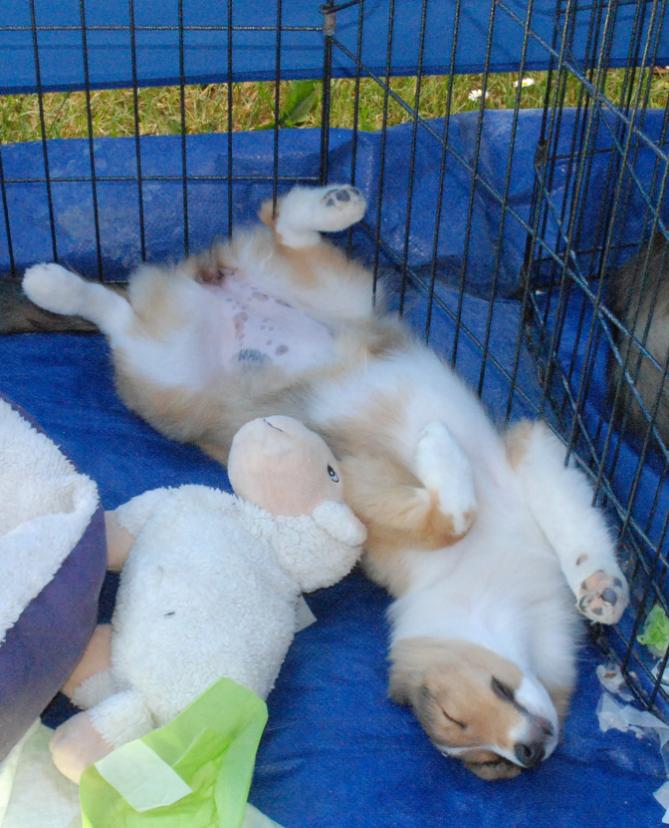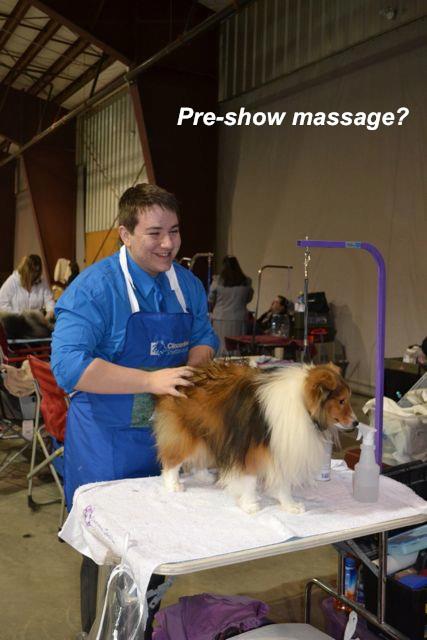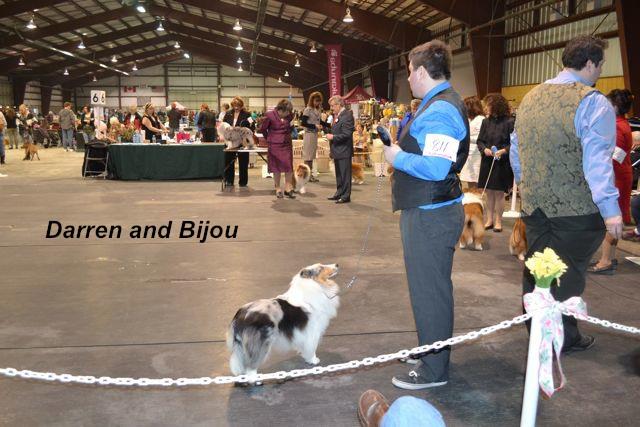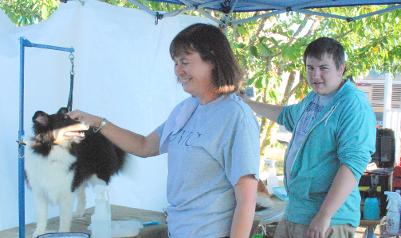 All of our Proud Owners showed their dogs in the Parade of Title Holders at the Recent BC Sheltie Specialty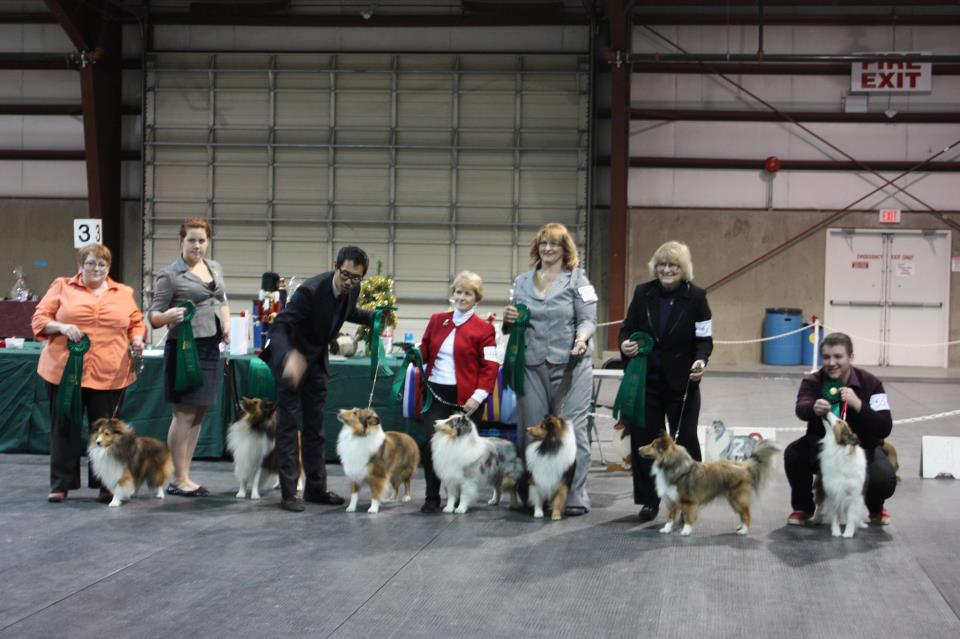 Oh boy! Room Service...I'll have the veal!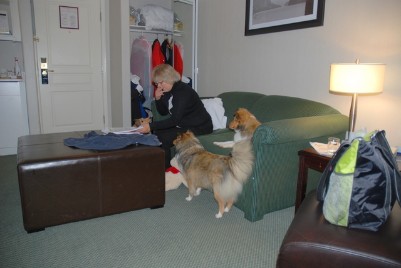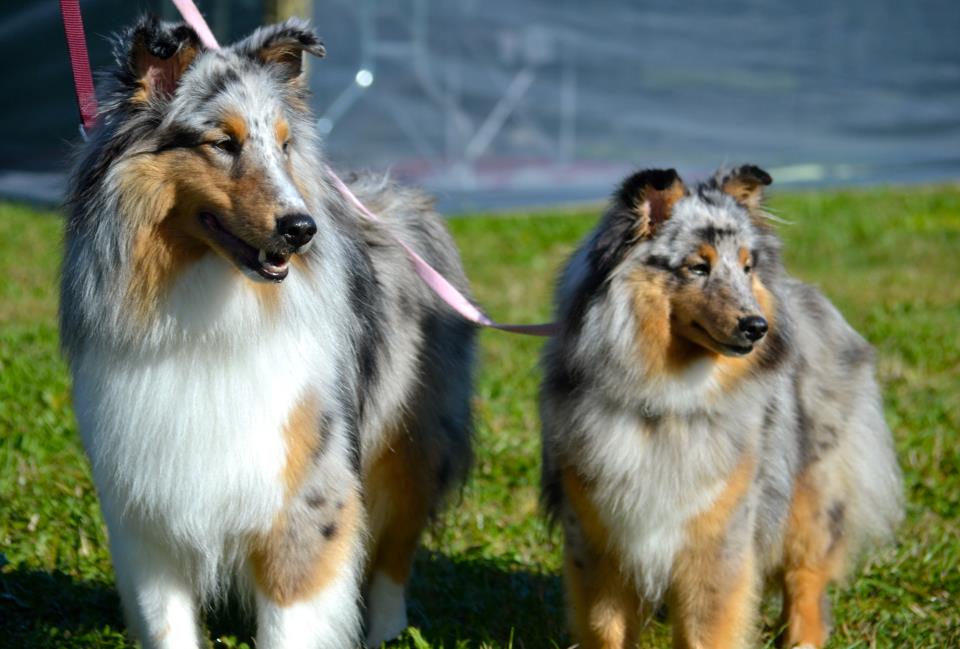 Muse and Her Brother Mikos have a family reunion at the Hazelmere Show(Above)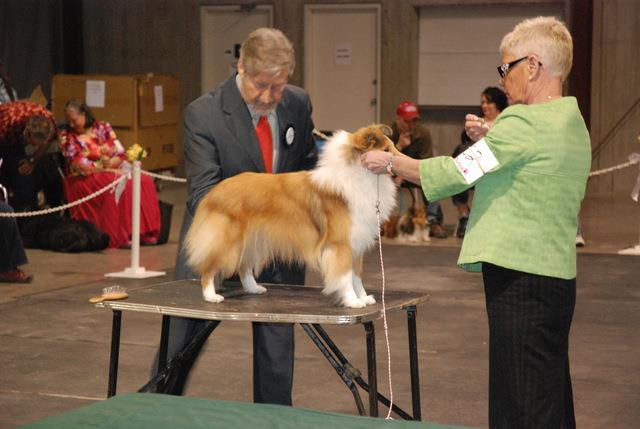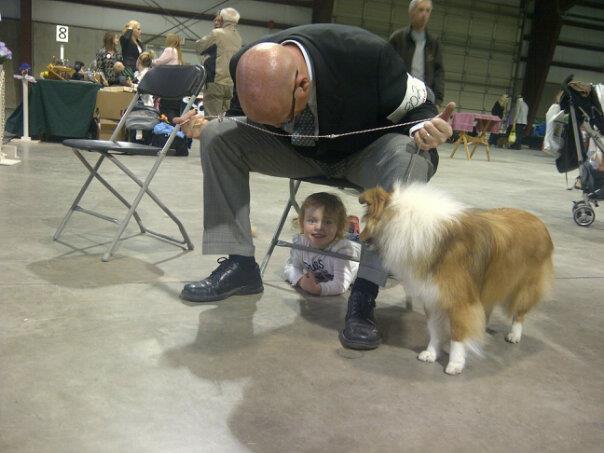 You Put Your Right Foot in... (below)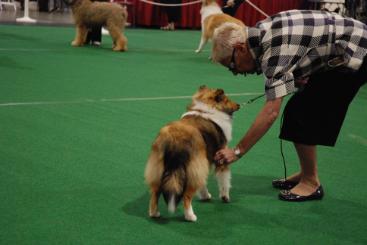 (Above)Cricket enjoying a weekend at the shows with Her Buddies Pat and David
Mala looking like a Champion- He's so handsome;)
(Below)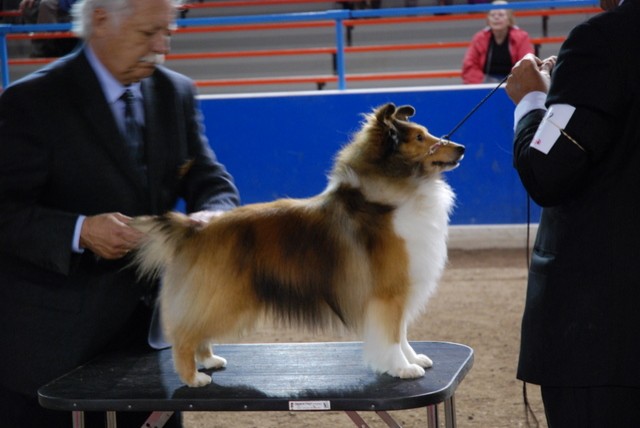 Right to left: Caber, Halo and Gracie all waiting patiently at ring side (Alberni kennel club 2011)
-Caffrey in the Ring(below)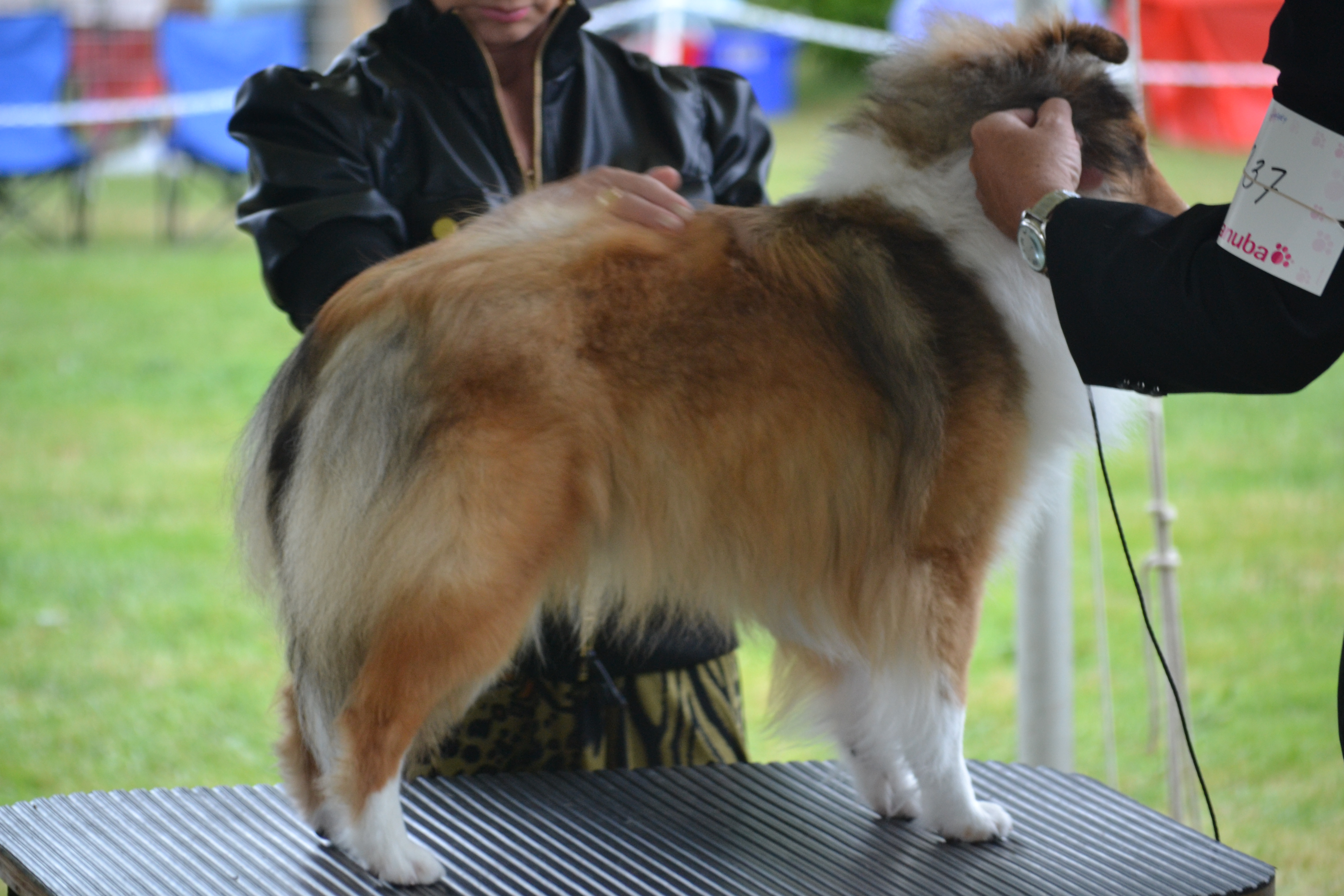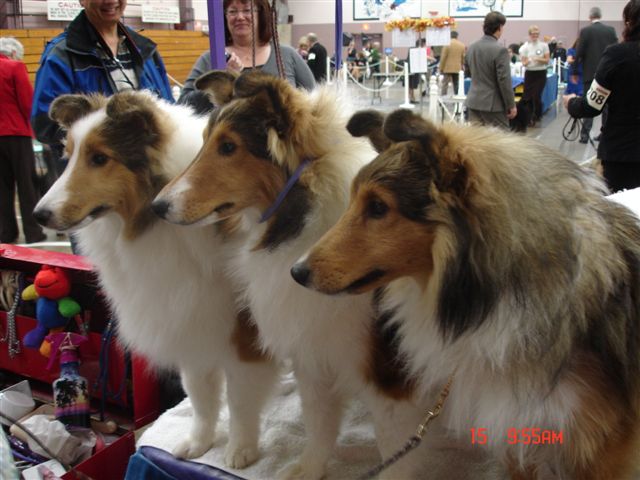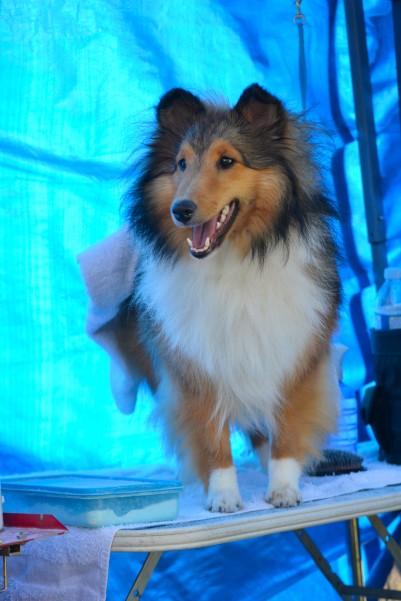 Gracie lovin' pageant life.... one happy girl:)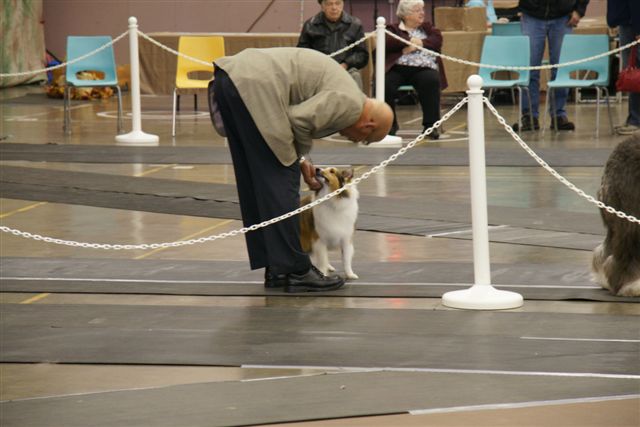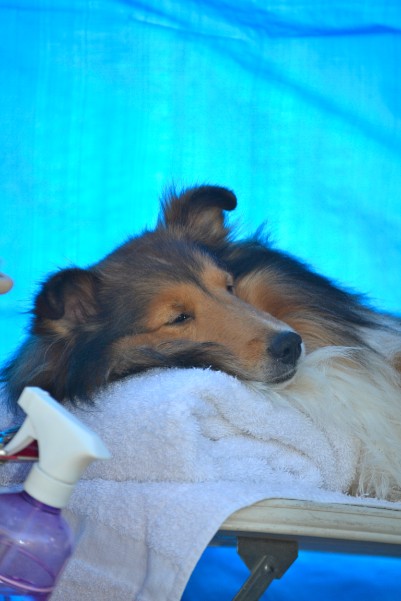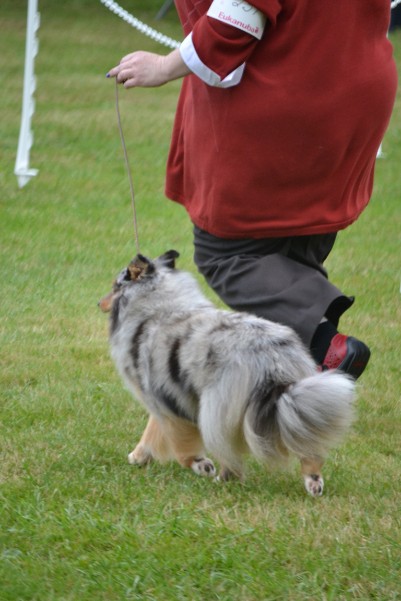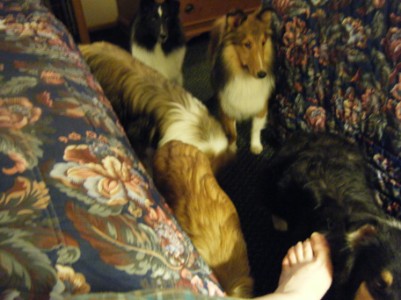 Top to bottom: Mala relaxing at ringside...Muse moving out....Magic, Siren, Shooter, Dorothy and Patrone enjoy the accommodations (Alberni Kennel club 2009)
(Left) Caber and David "I done good didn't I?"
Caber and Liana (far right) waiting for their turn to go in the ring (Alberni Kennel club 2001)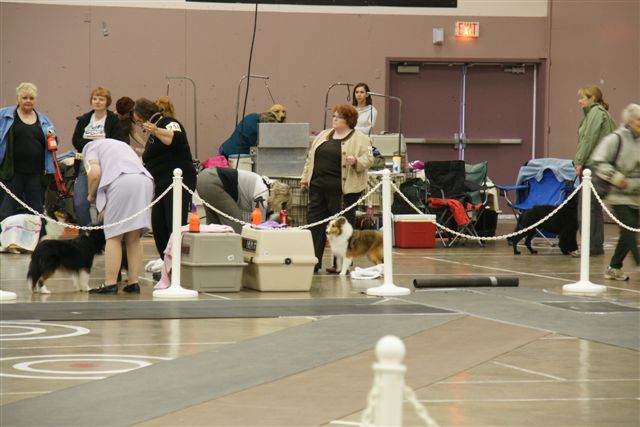 Enjoying romp and visit at the Chilliwack show -
nothing better than cool grass on a warm day