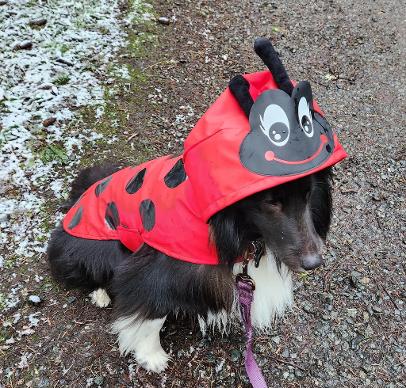 OK,Mom I'll wear the coat but we're going to have to discuss the boots...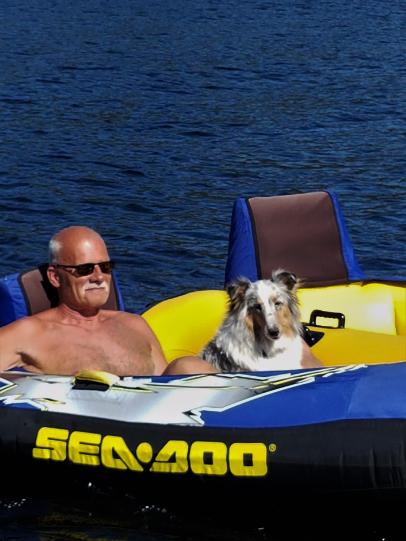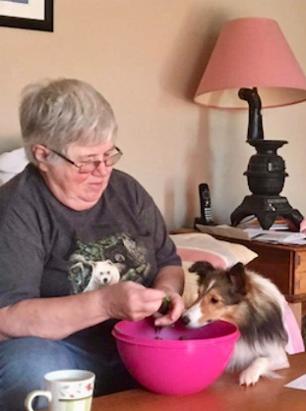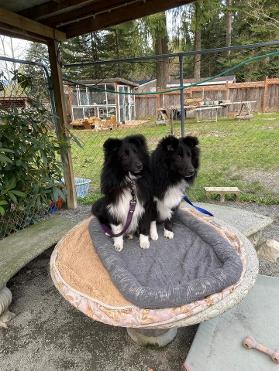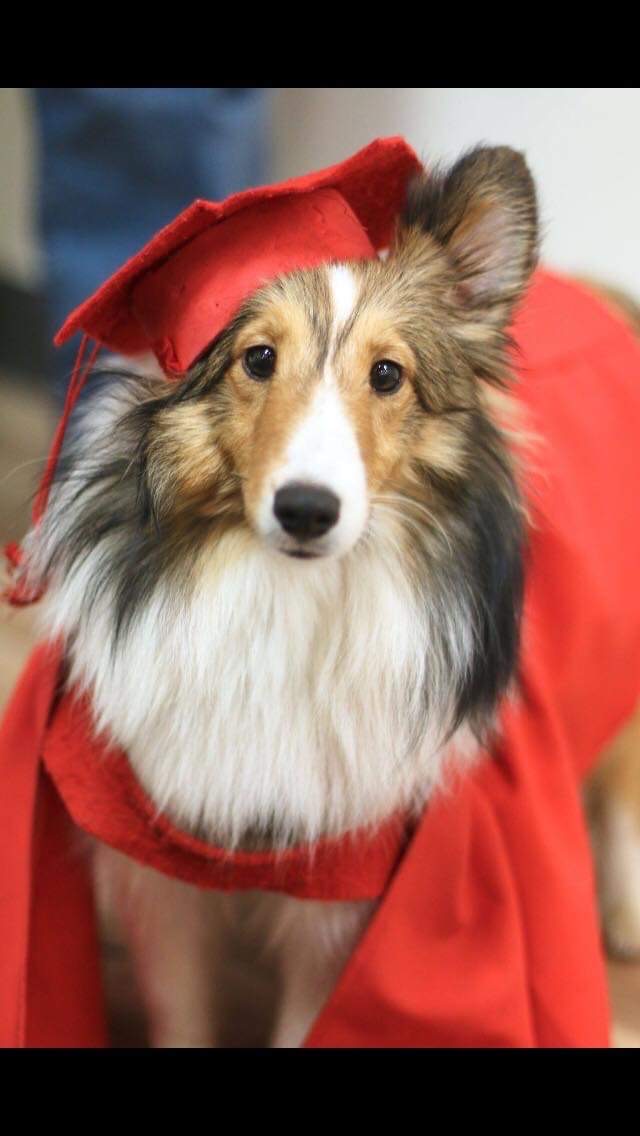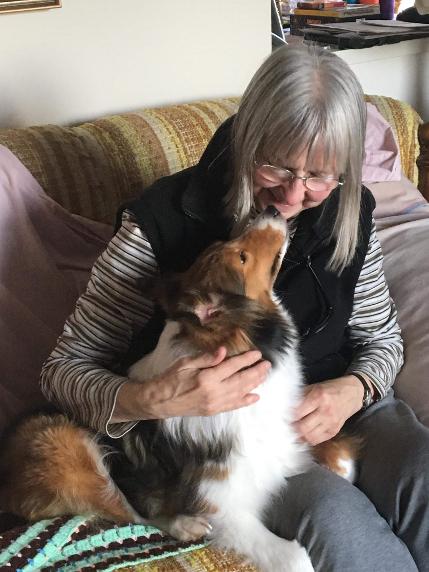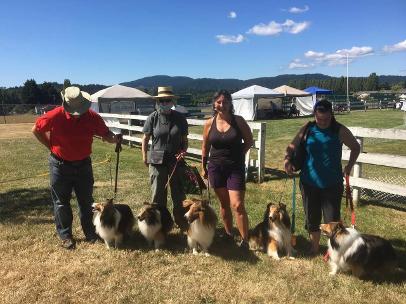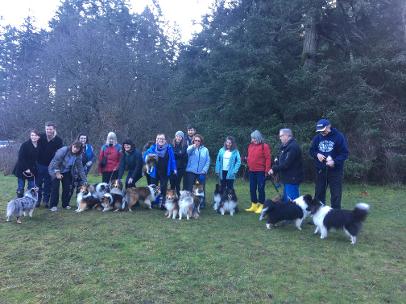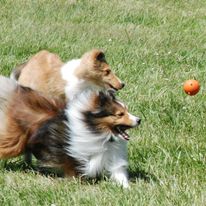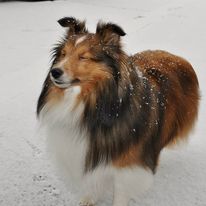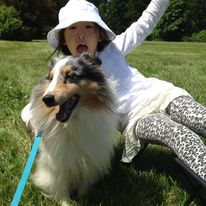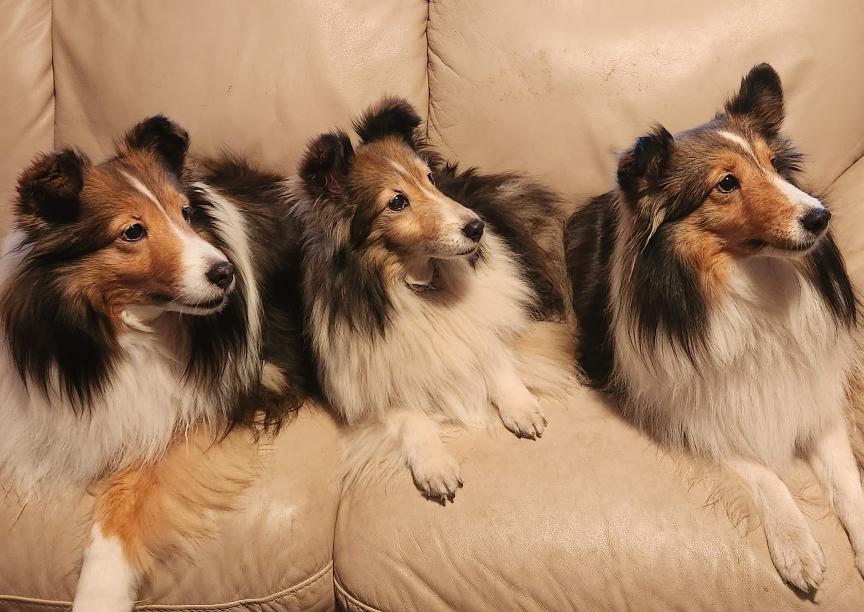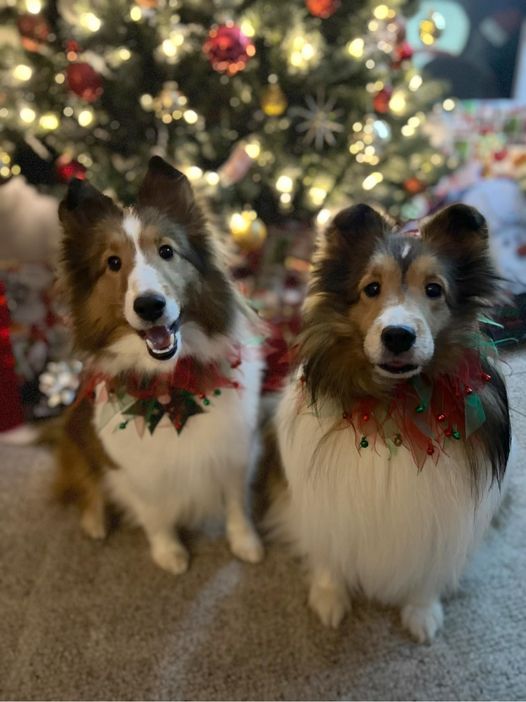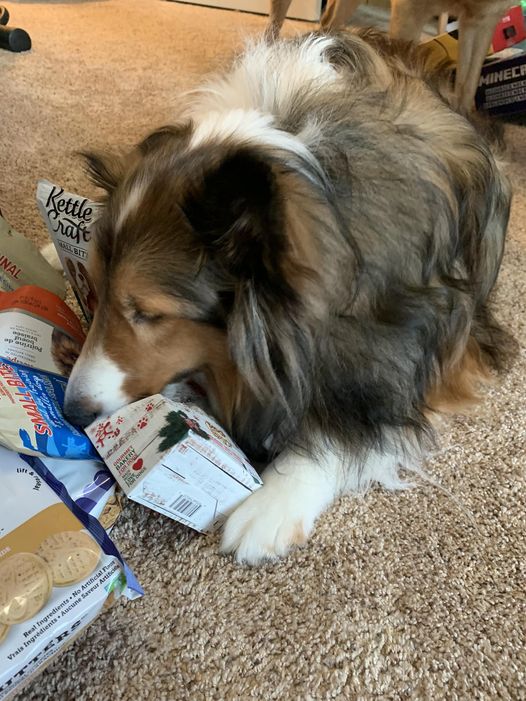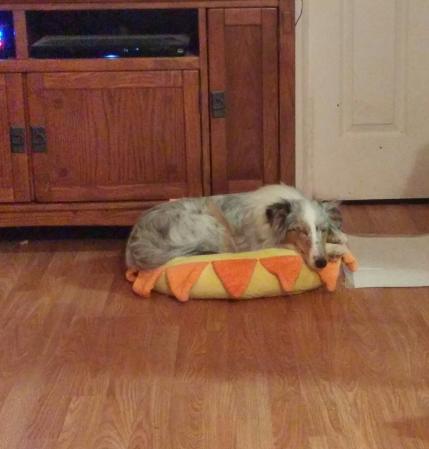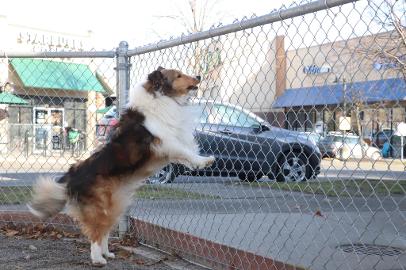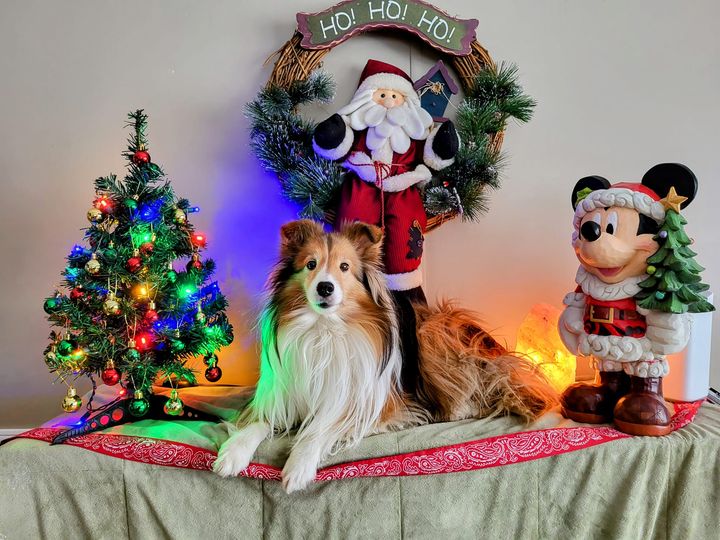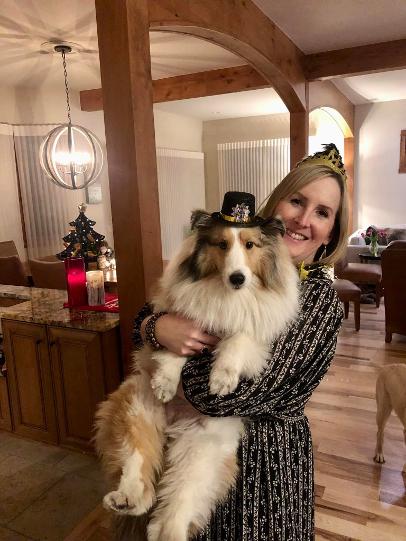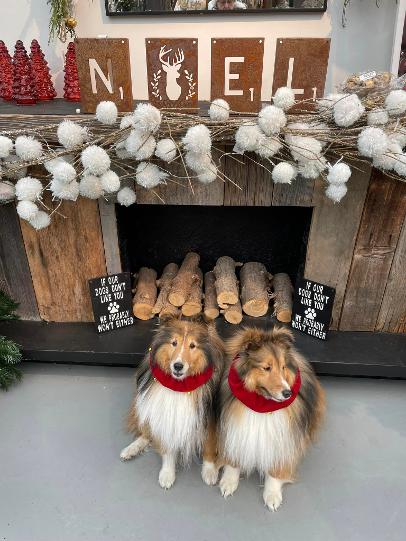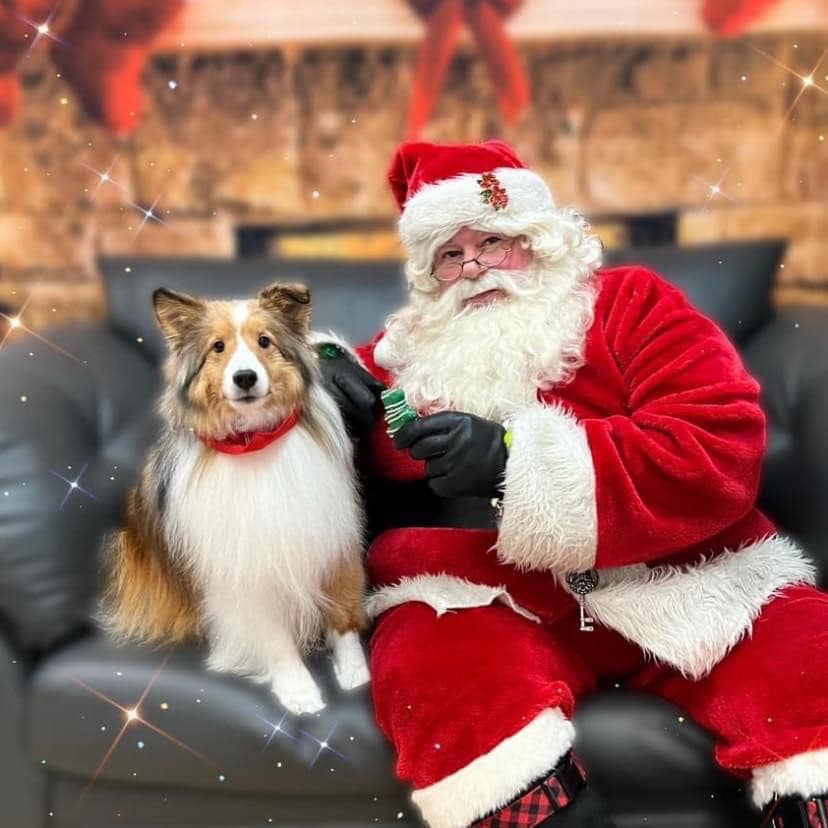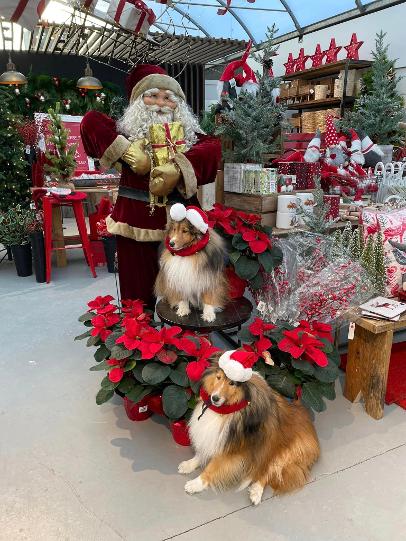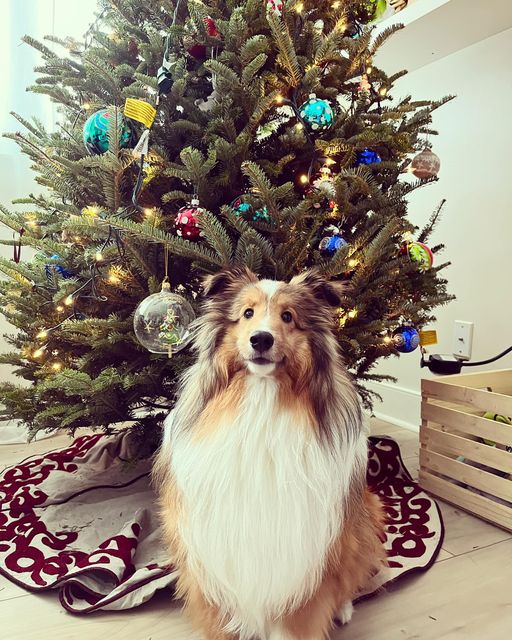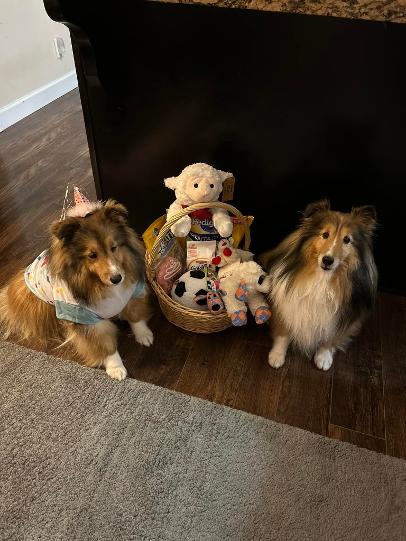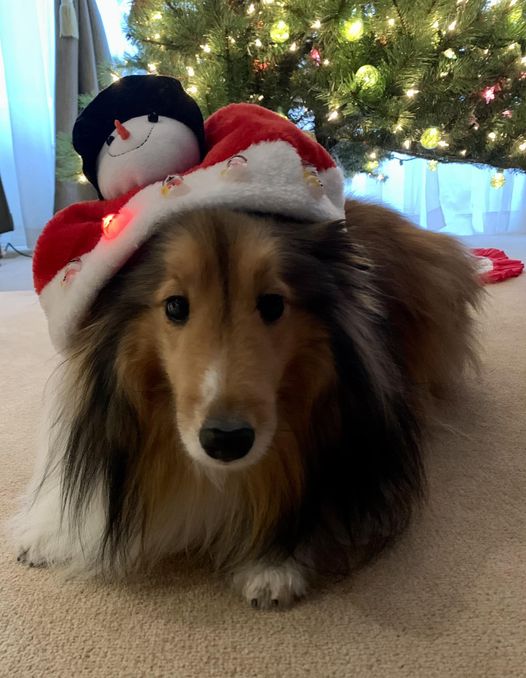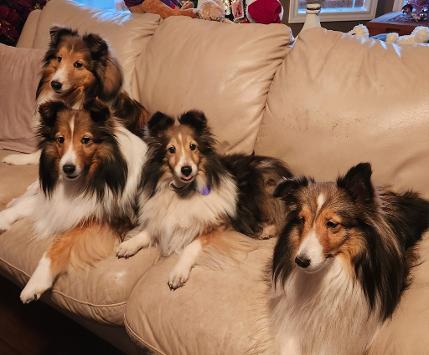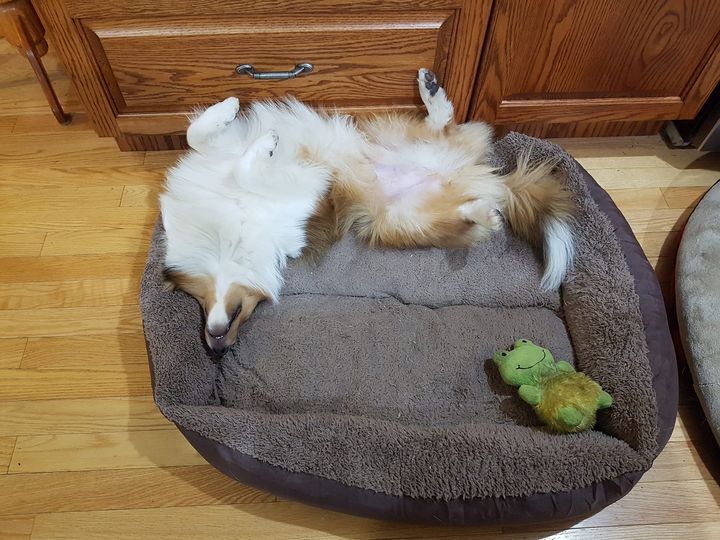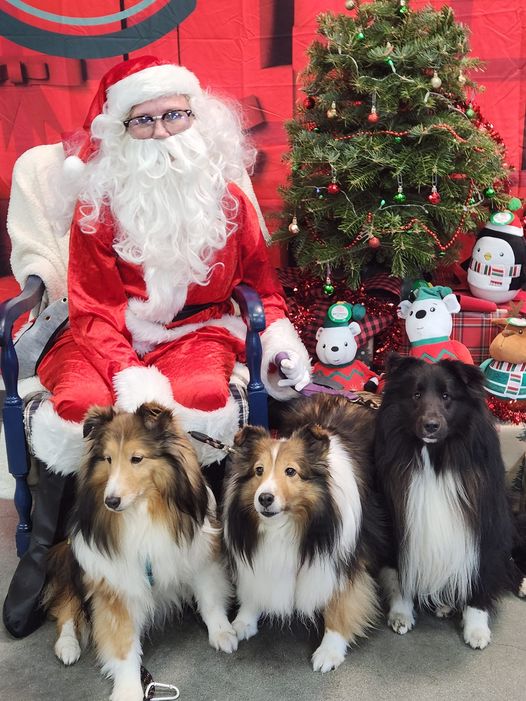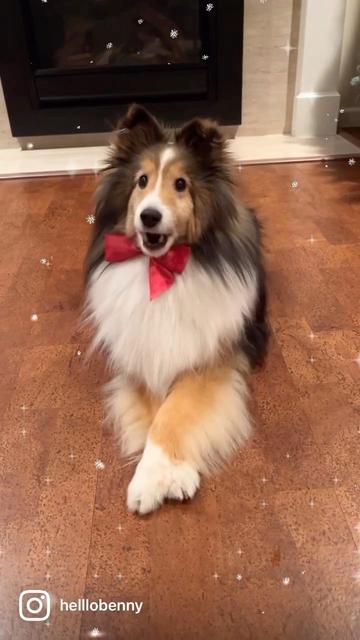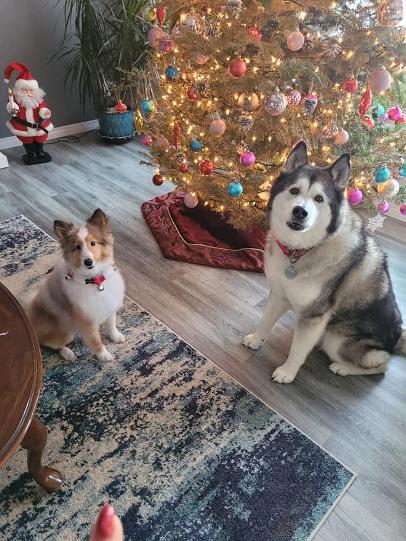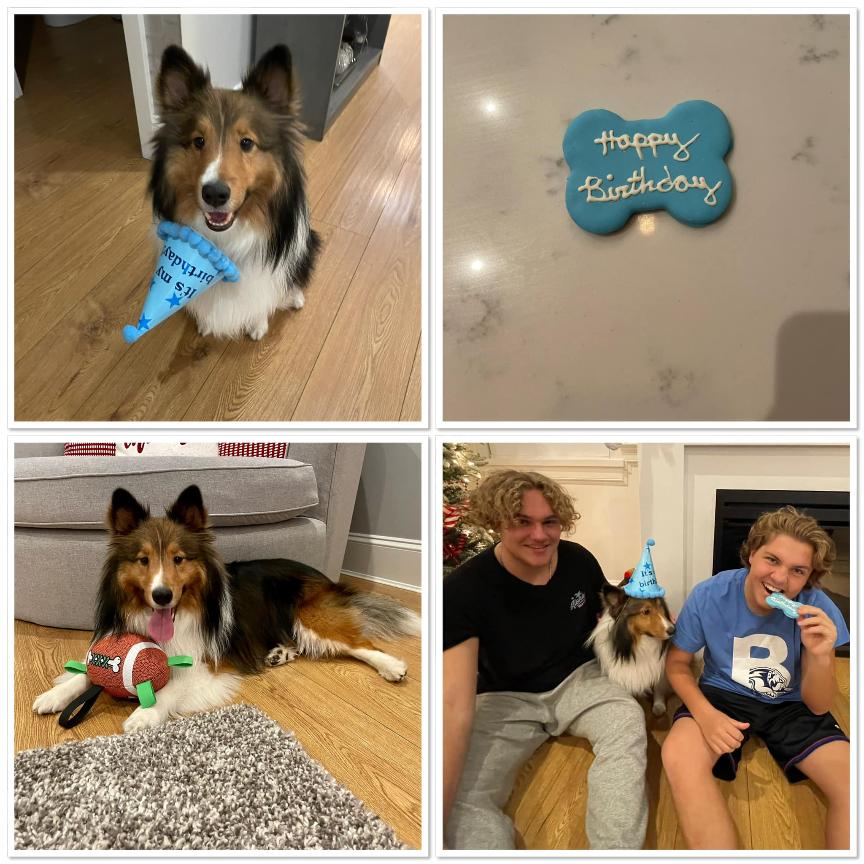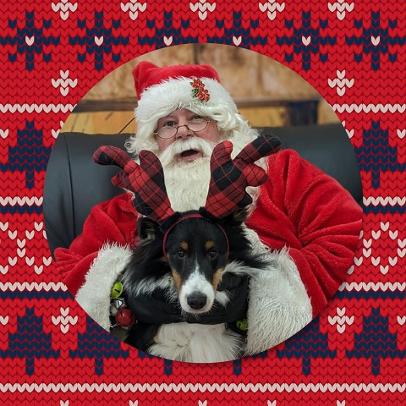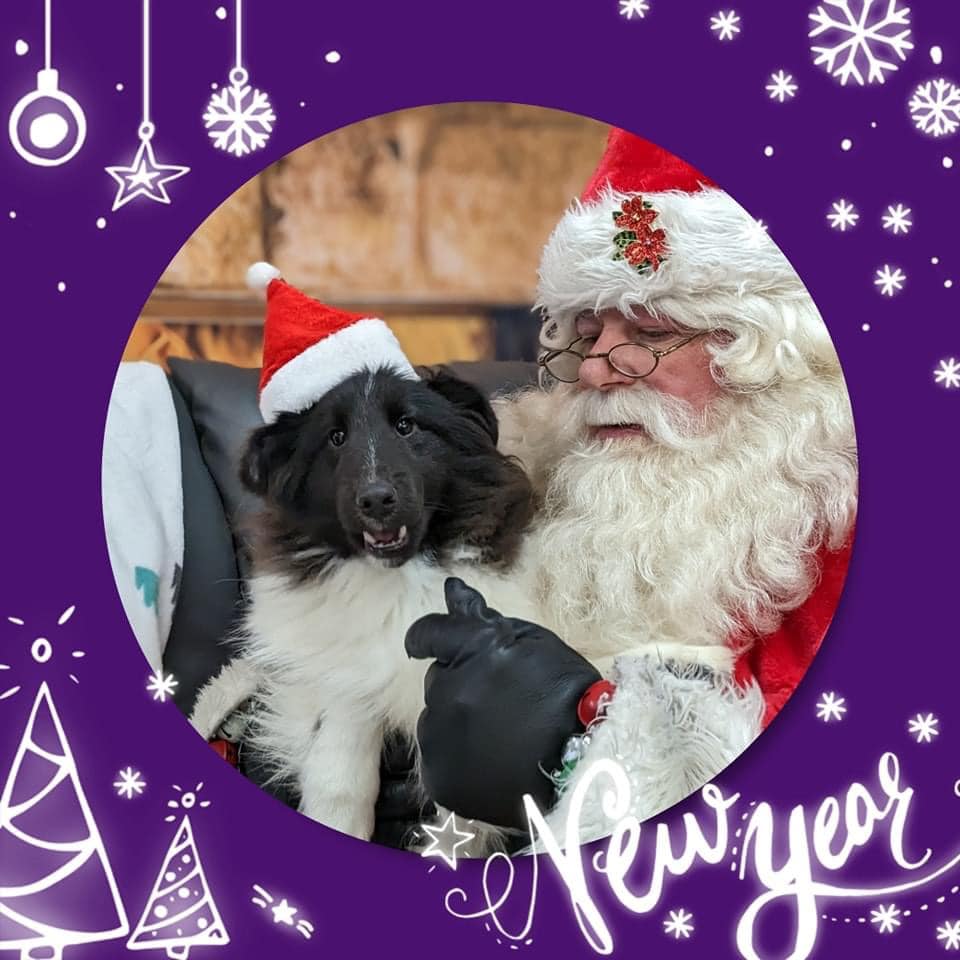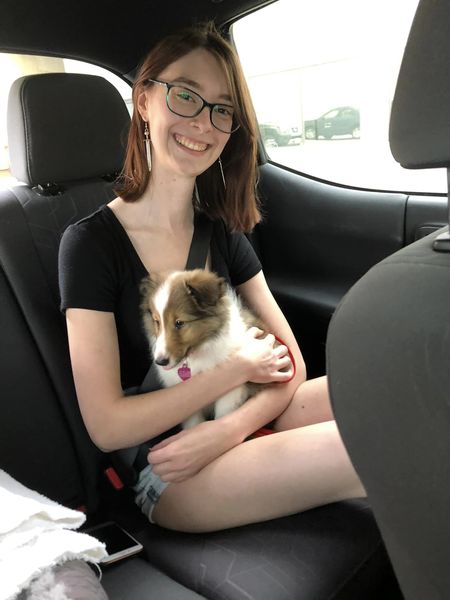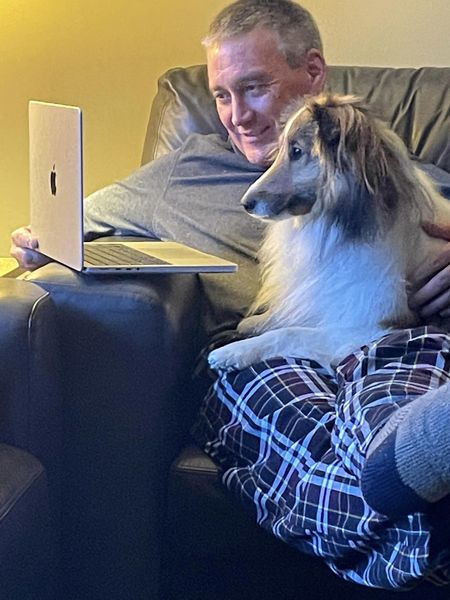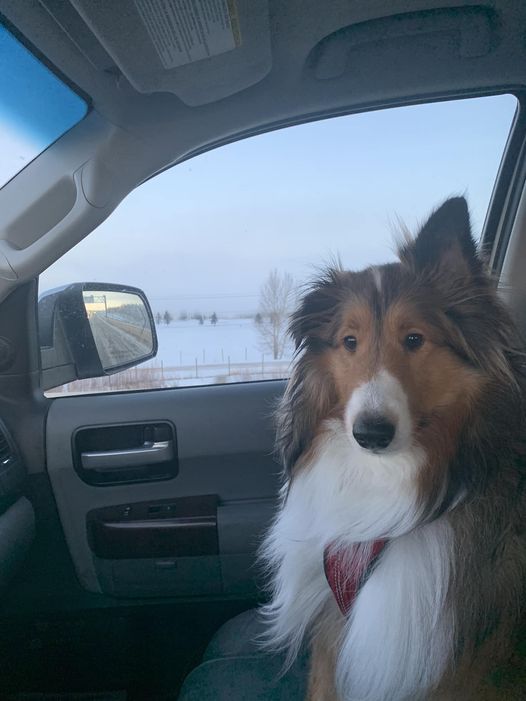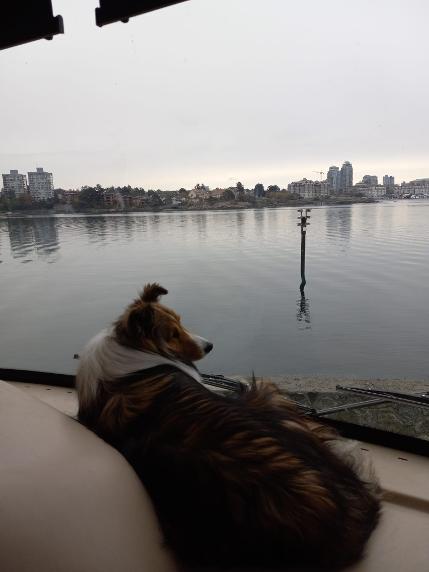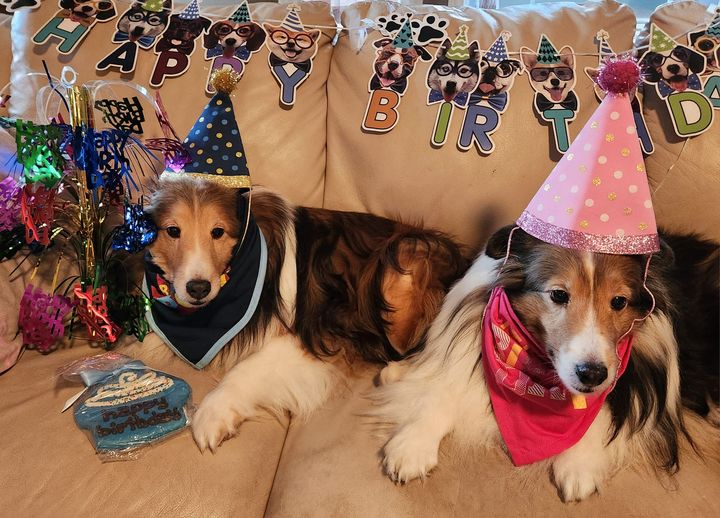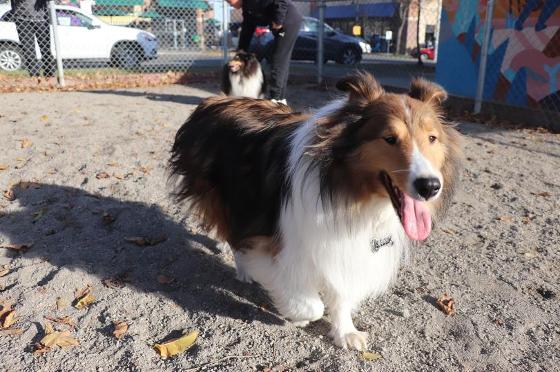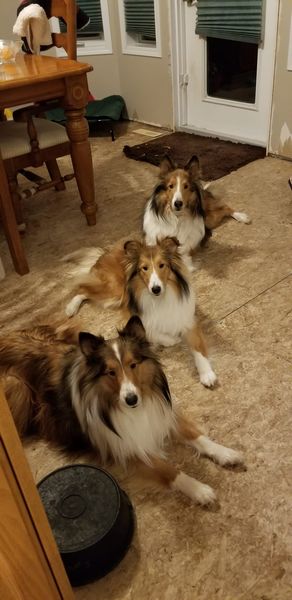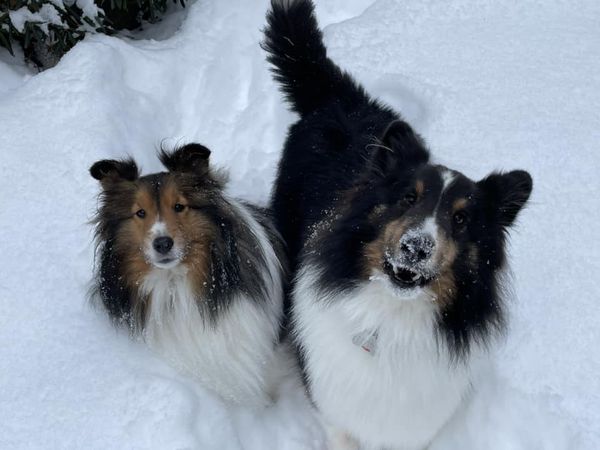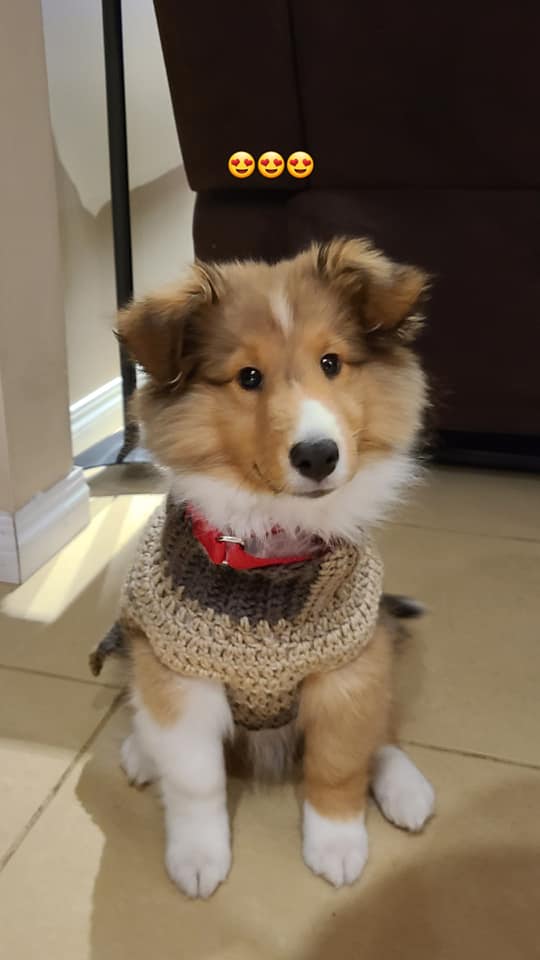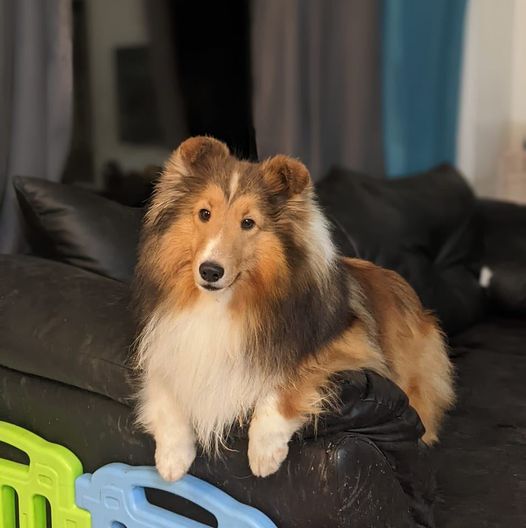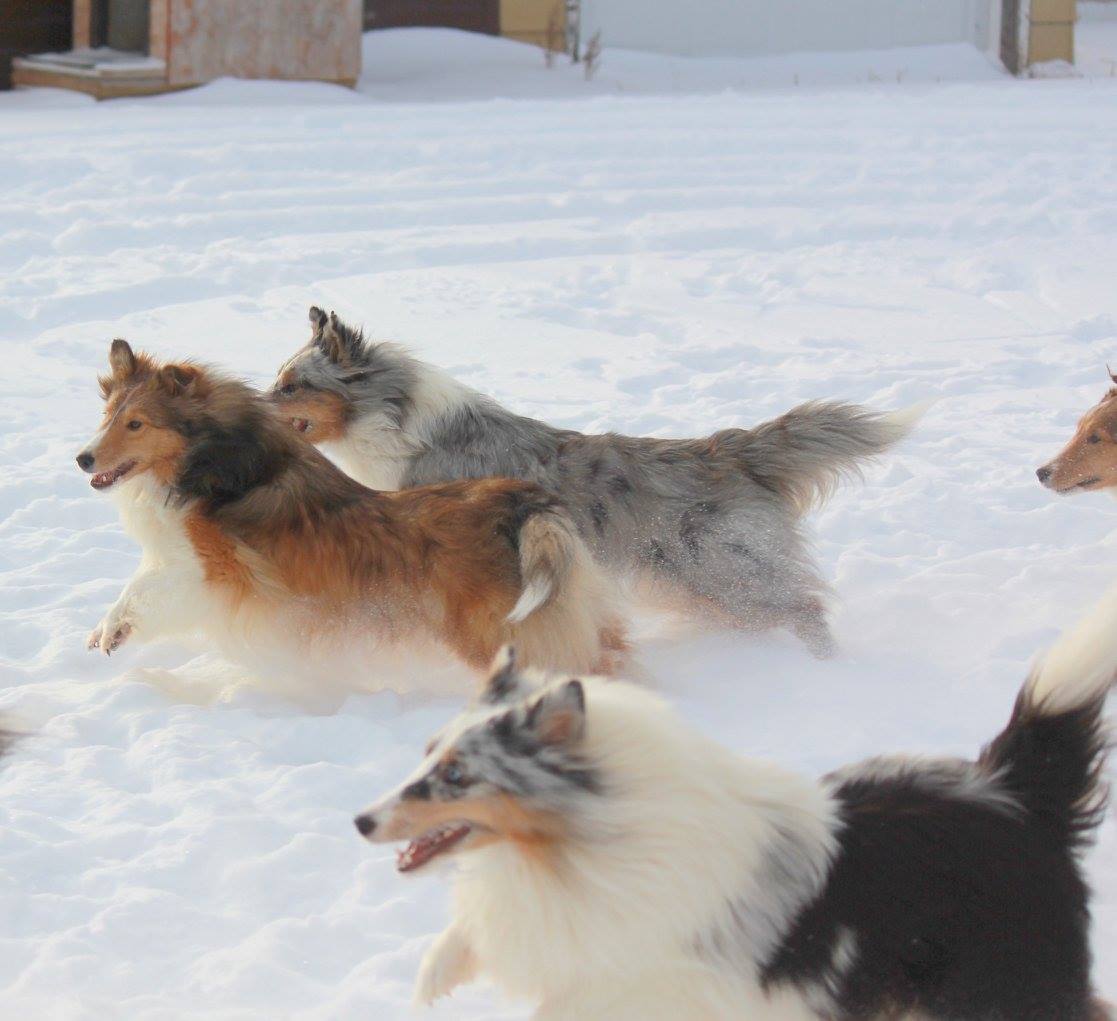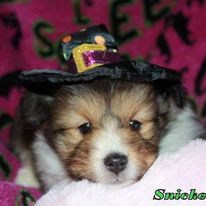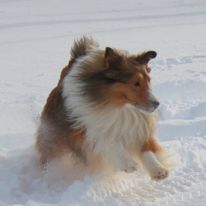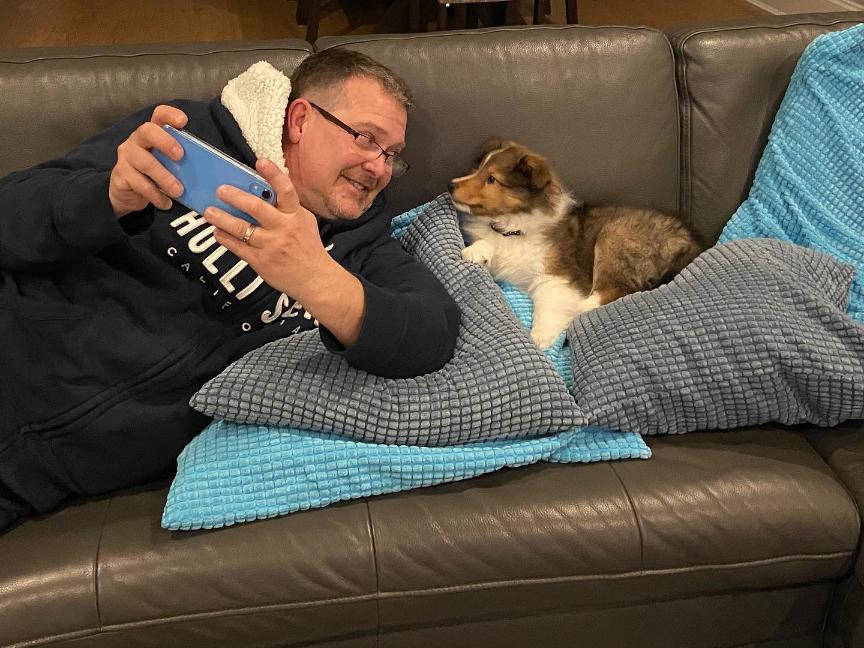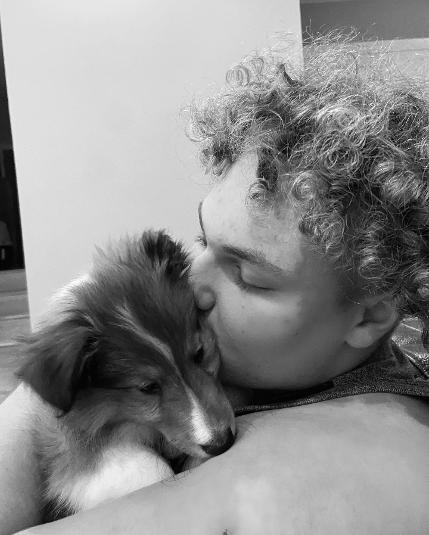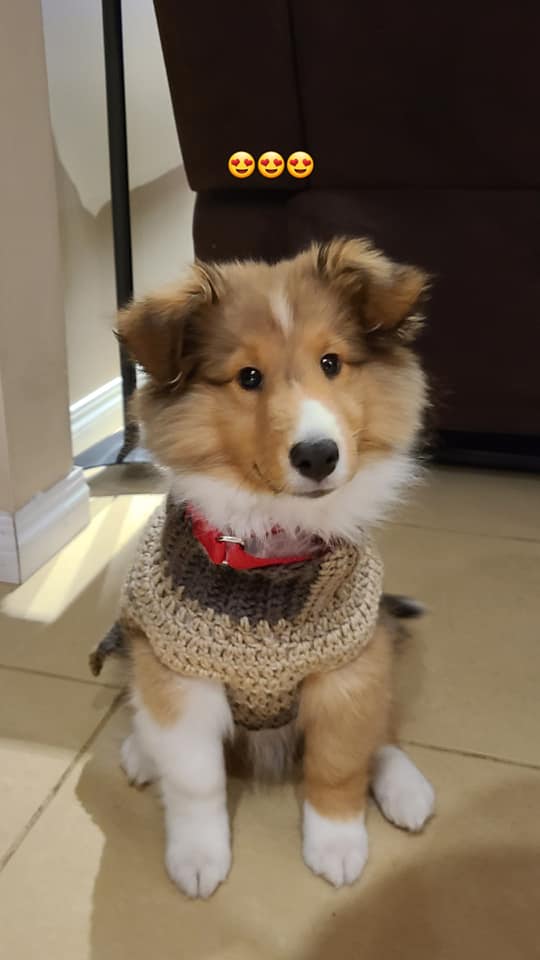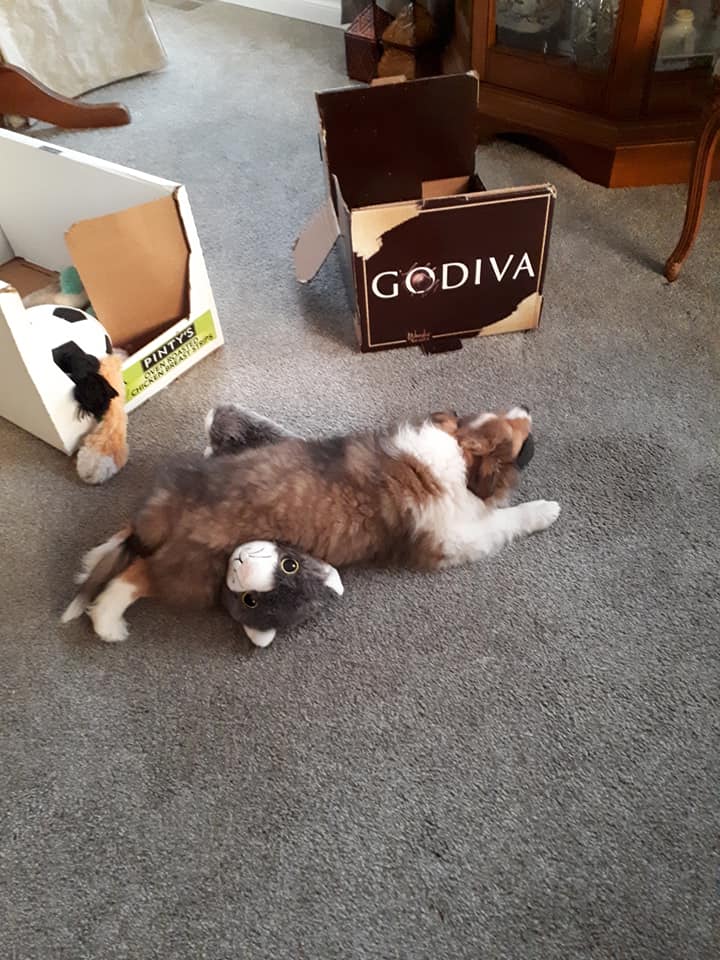 Those puppy zoomies tucker a guy right out!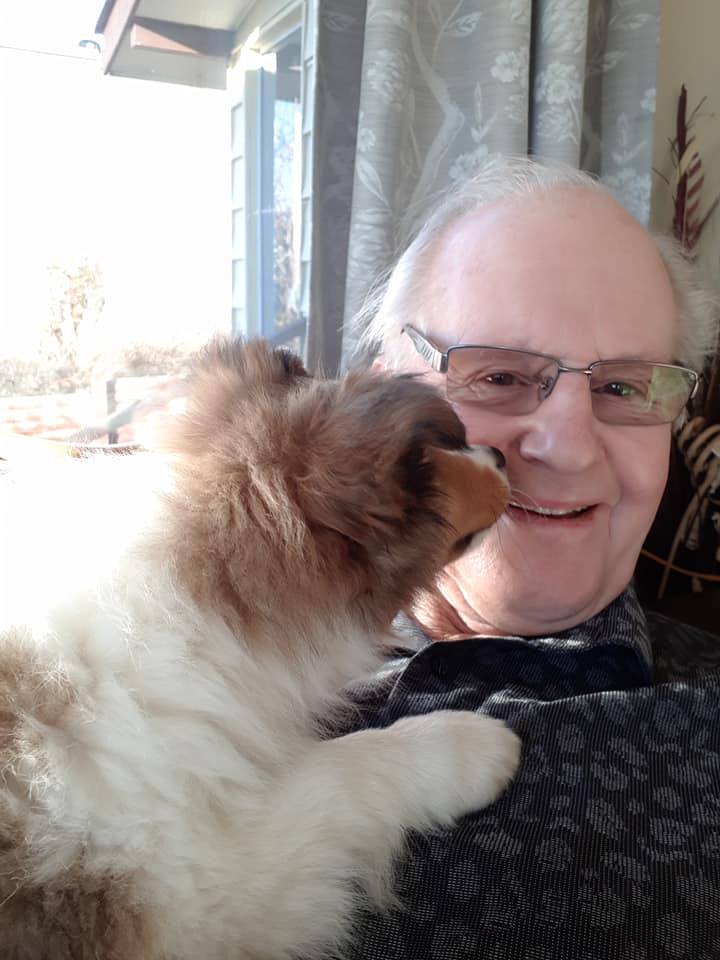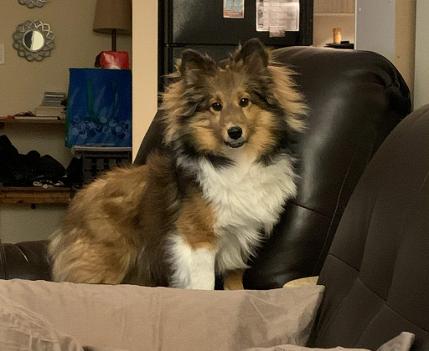 Just keeping your seat warm....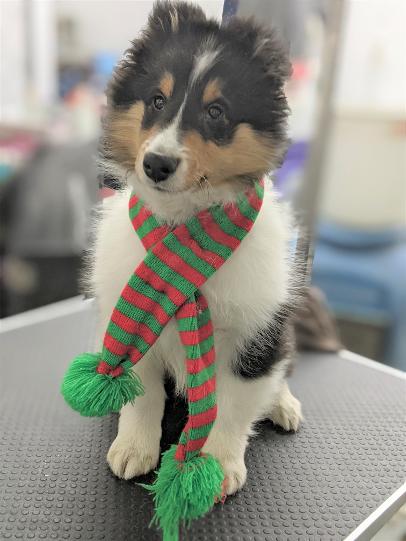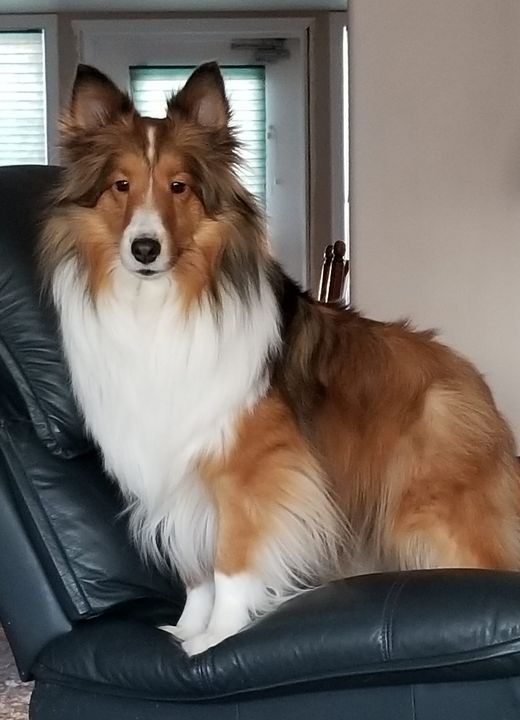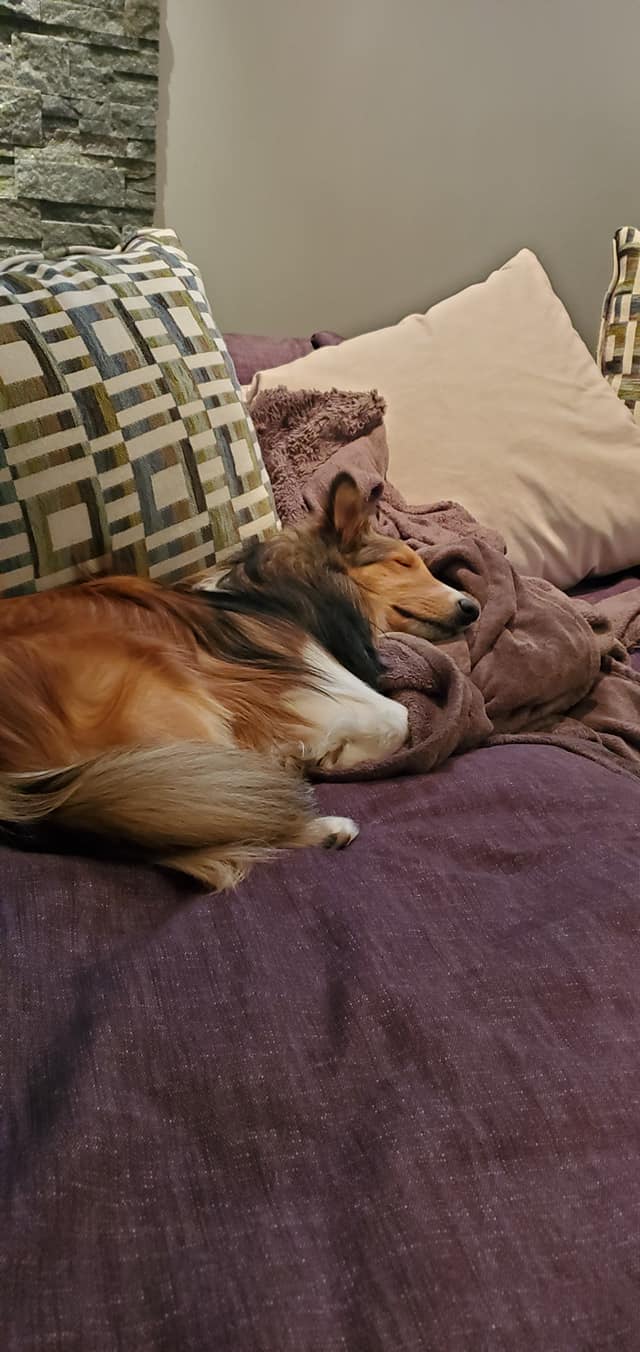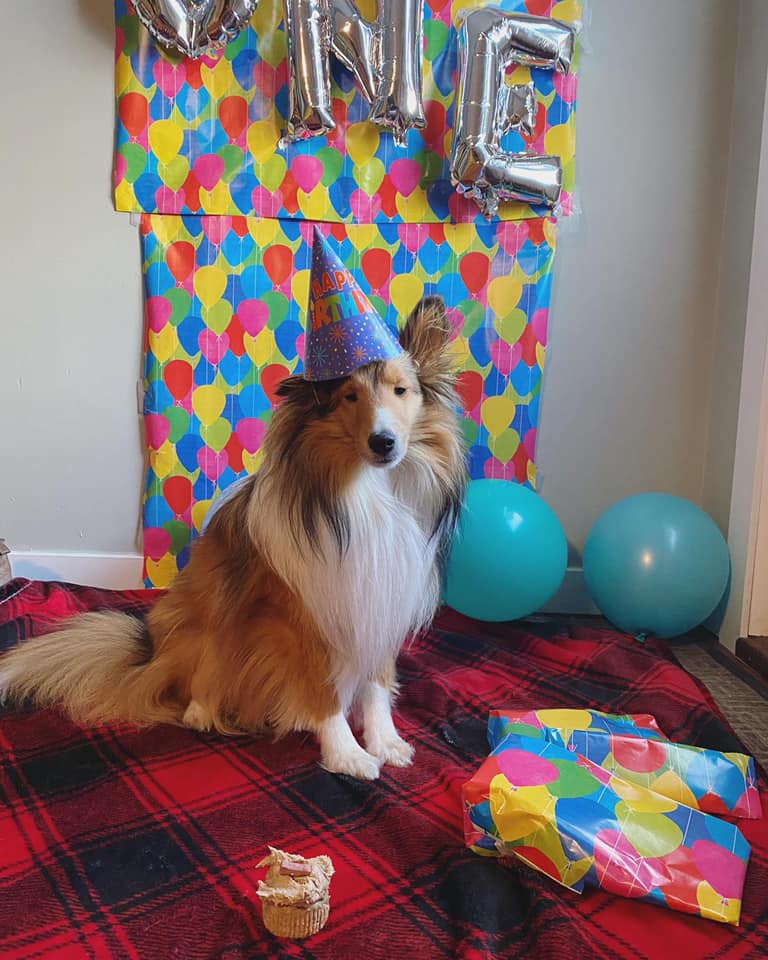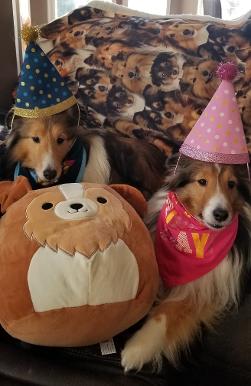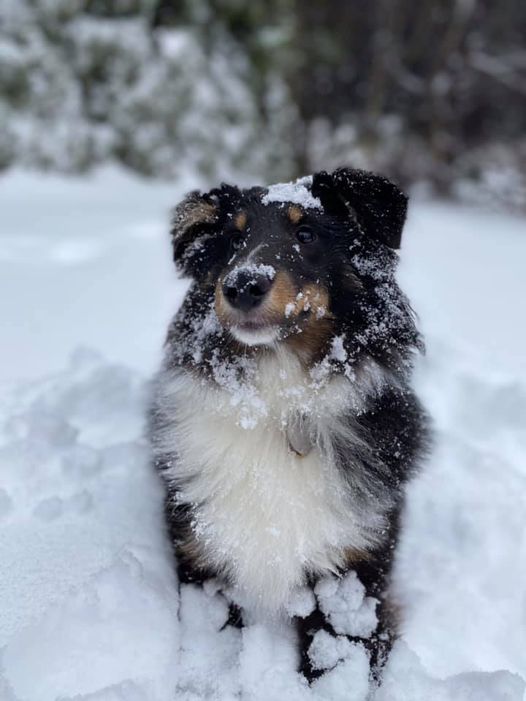 You'll love the Island they said...no more snow they said...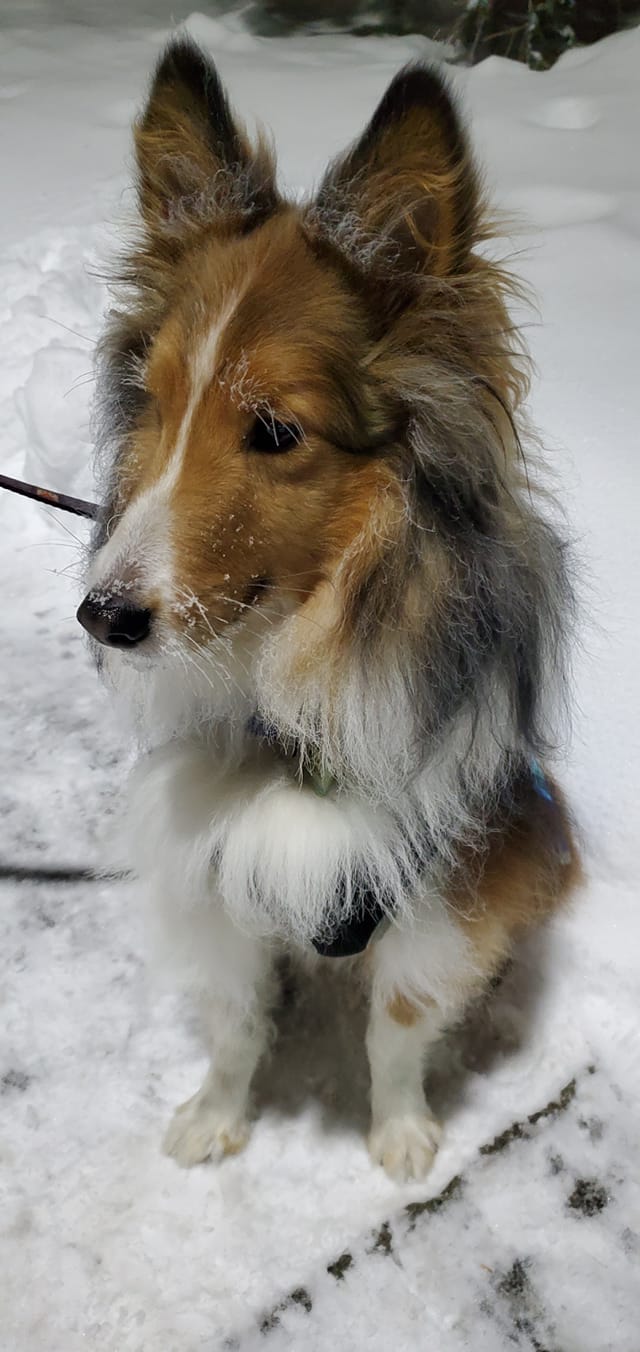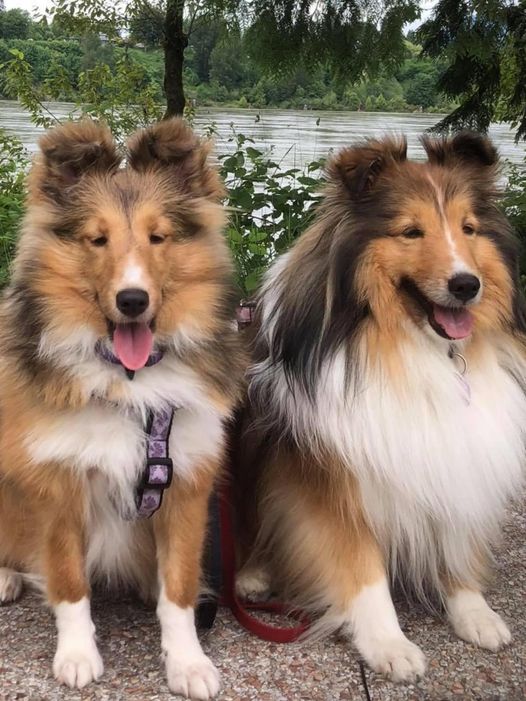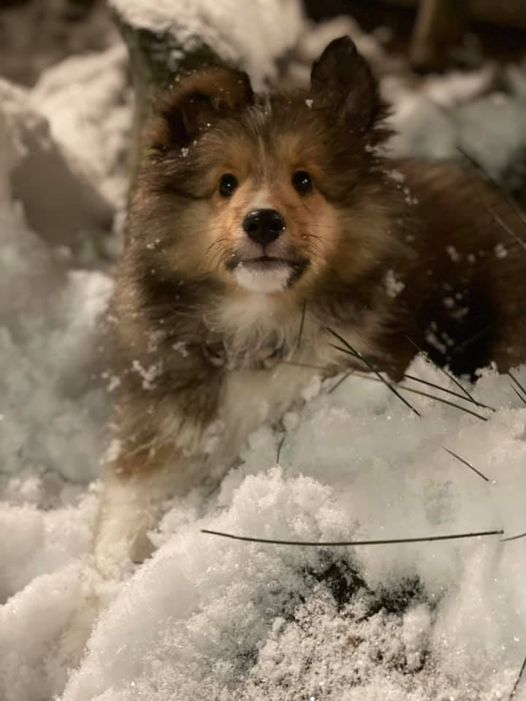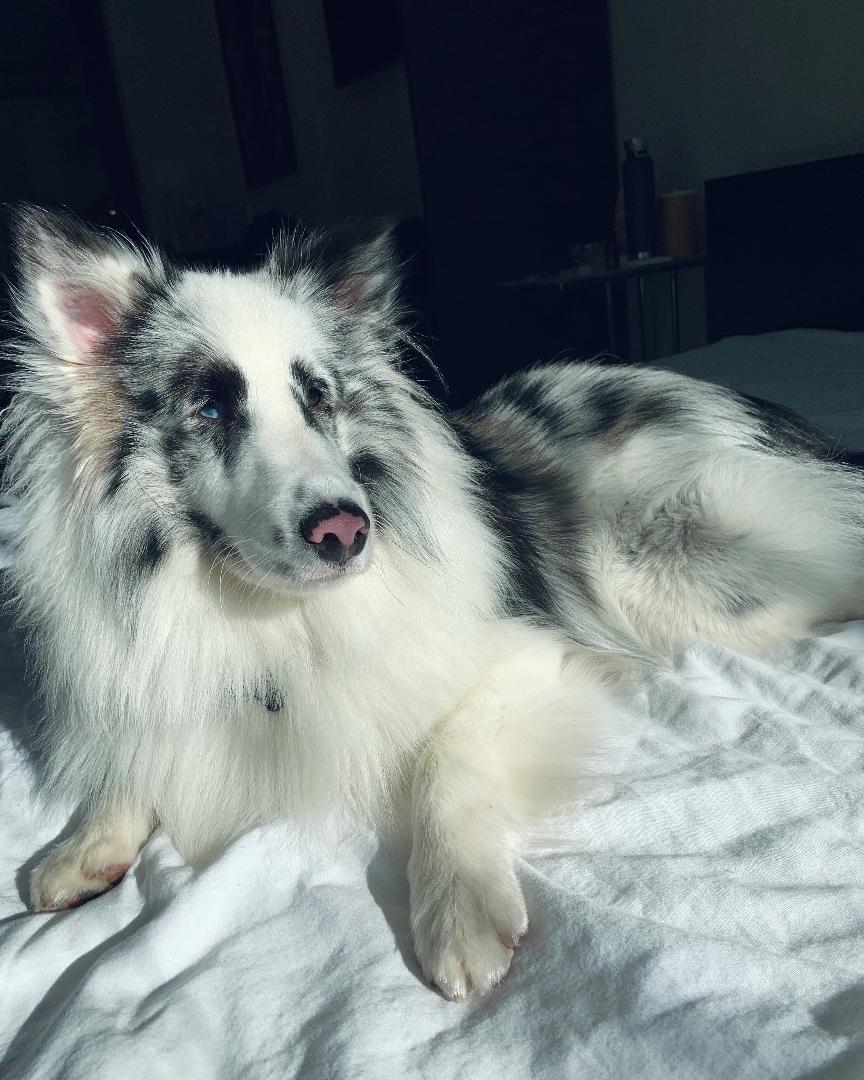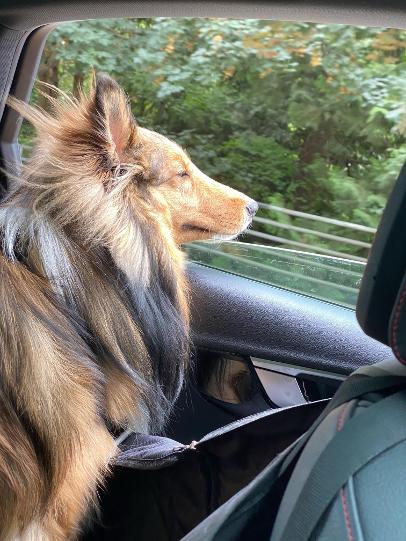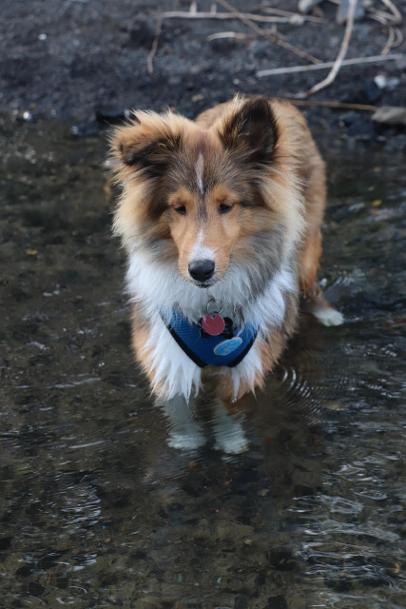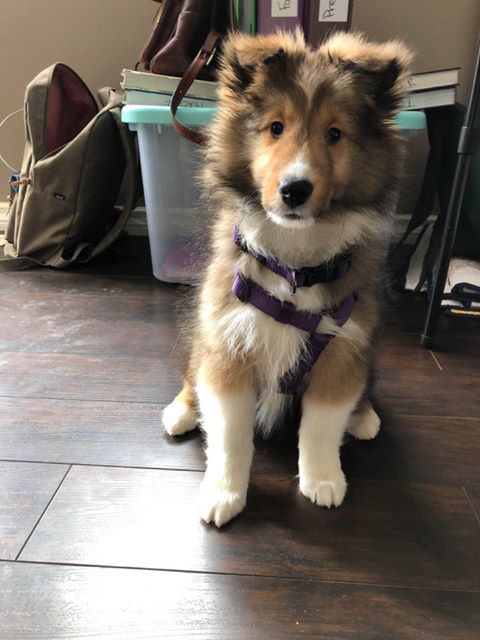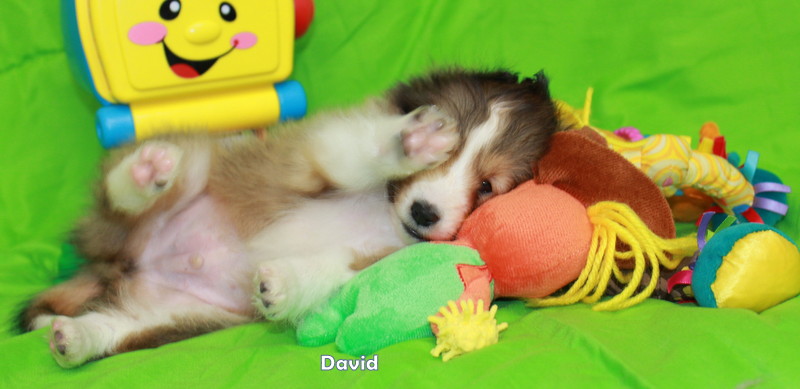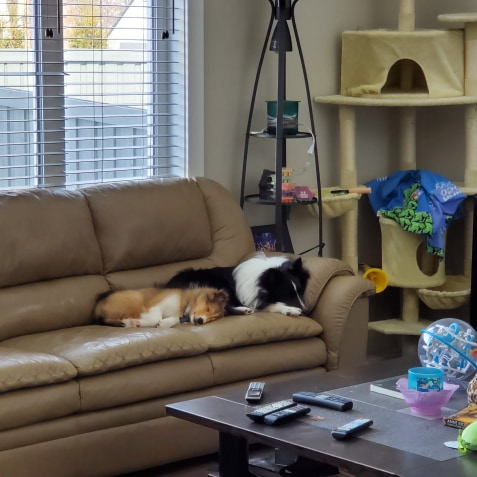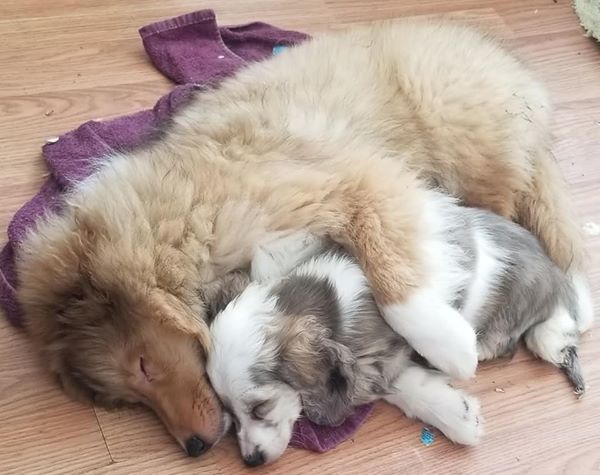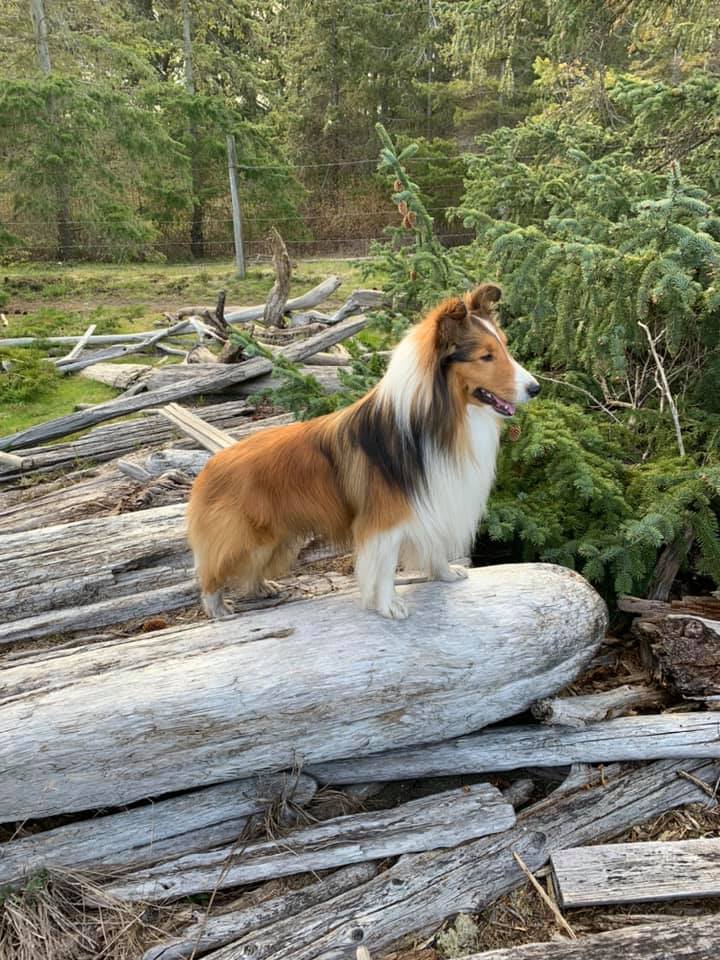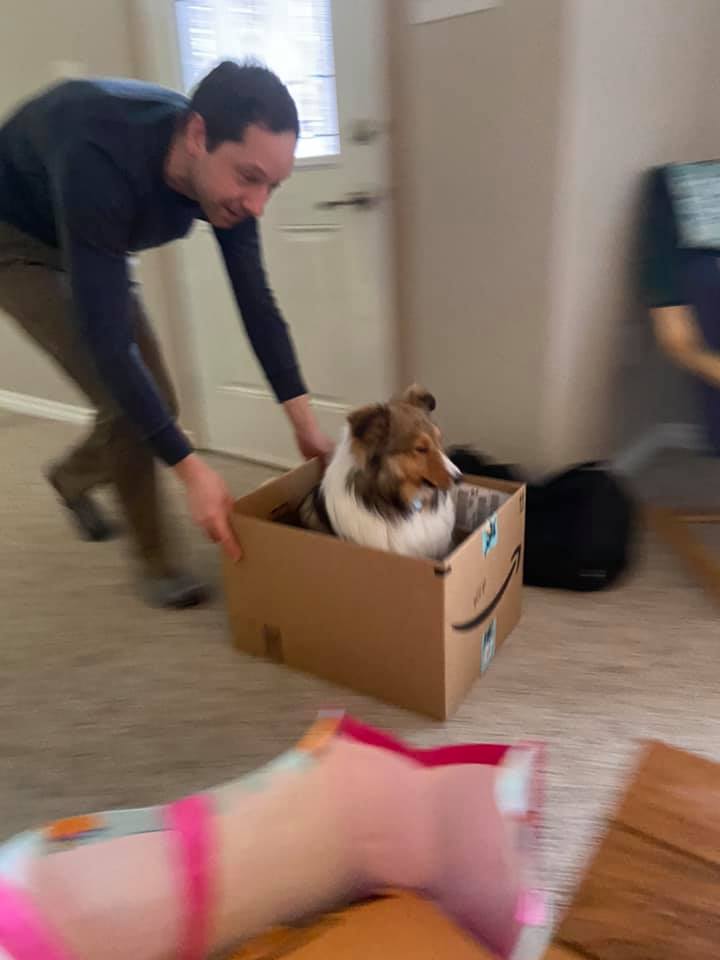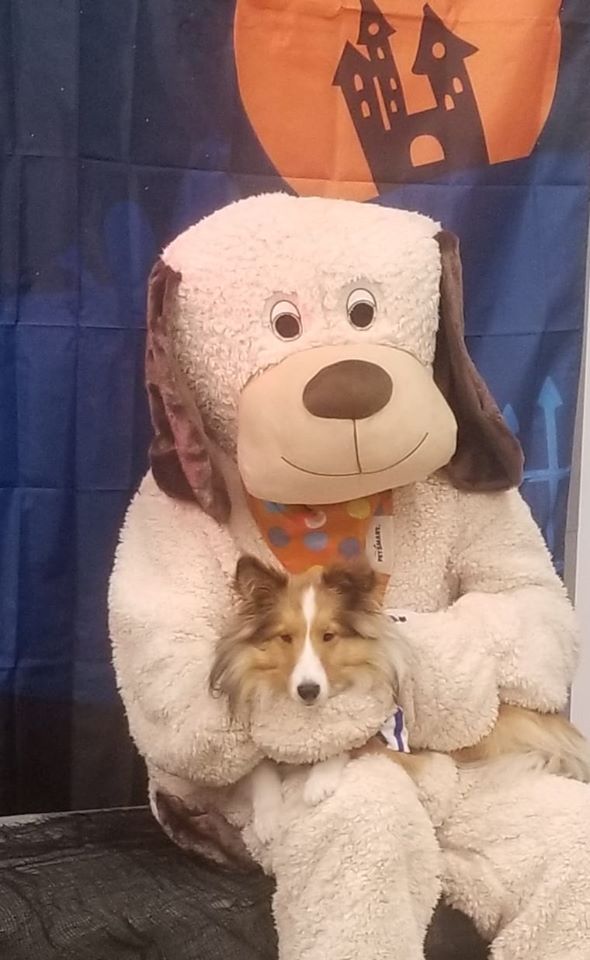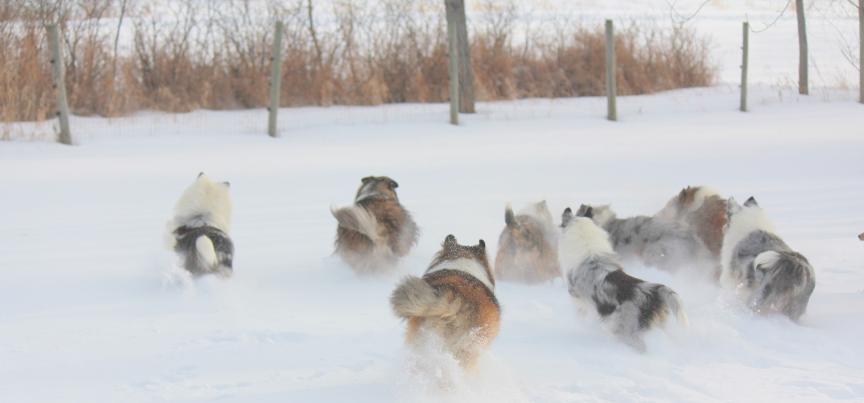 Are you sure this is the Bunny Hill...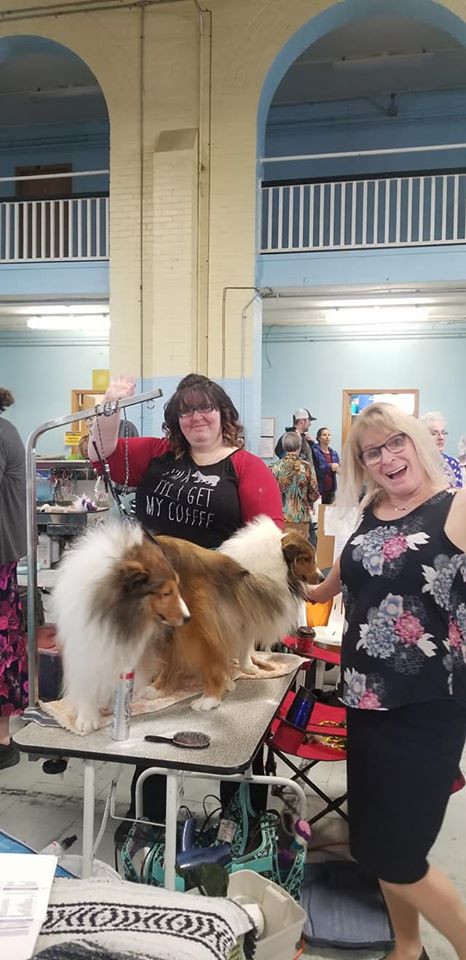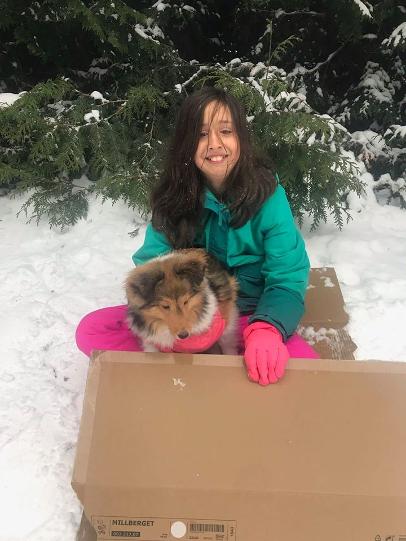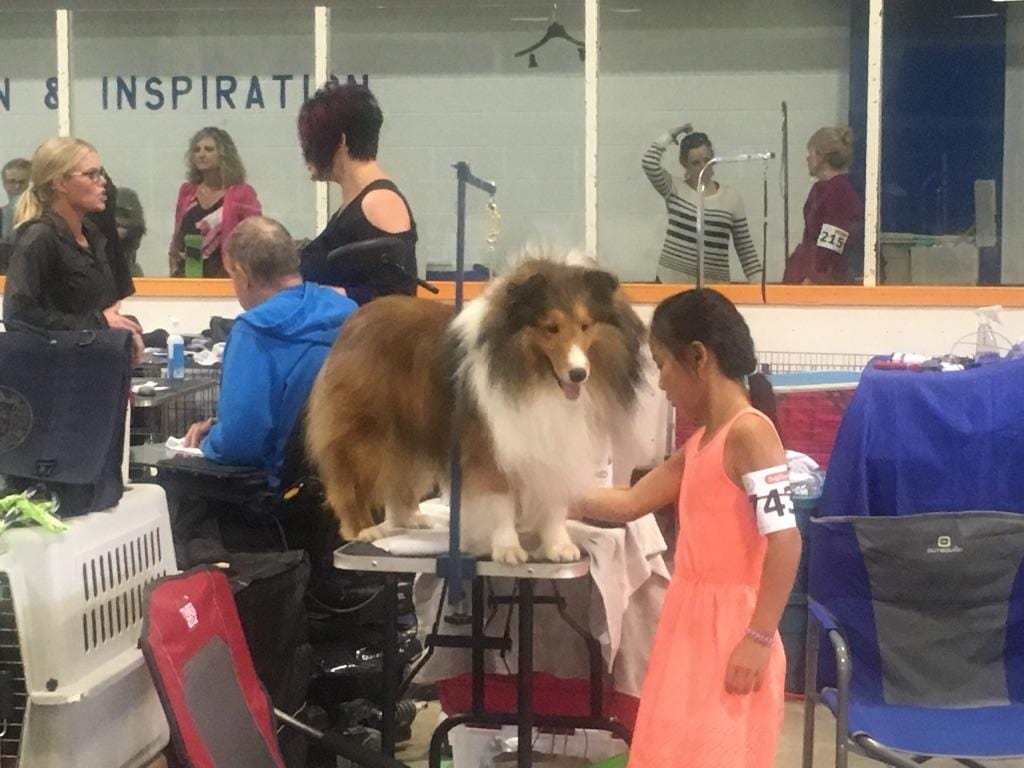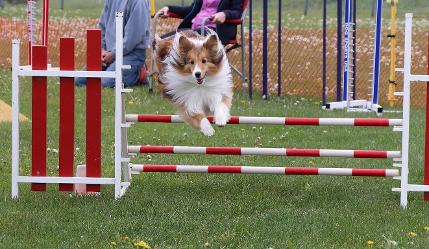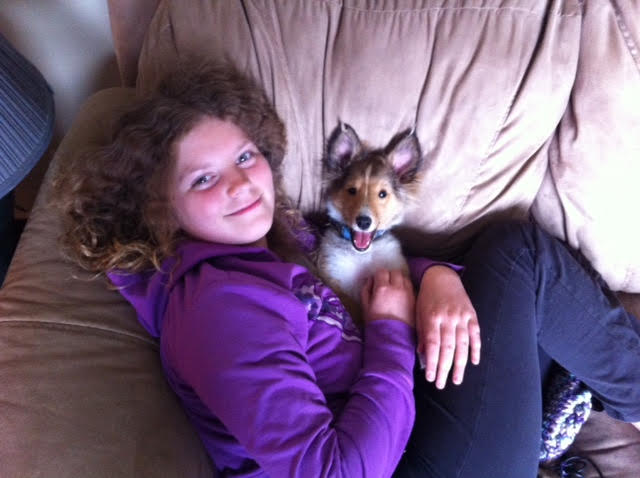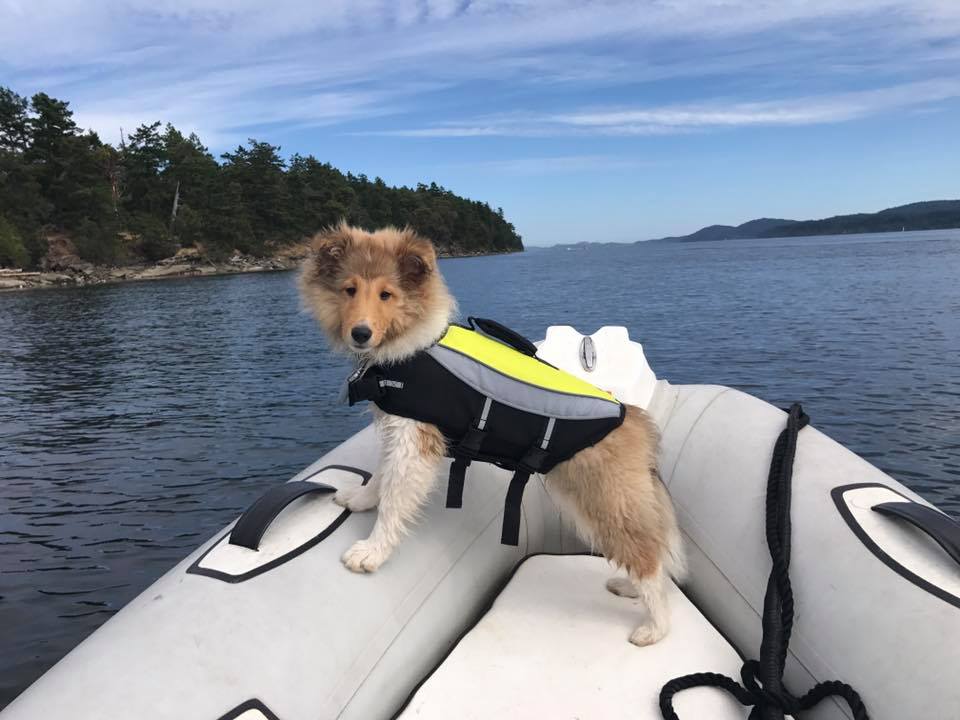 Kai maturing from first mate to Captain!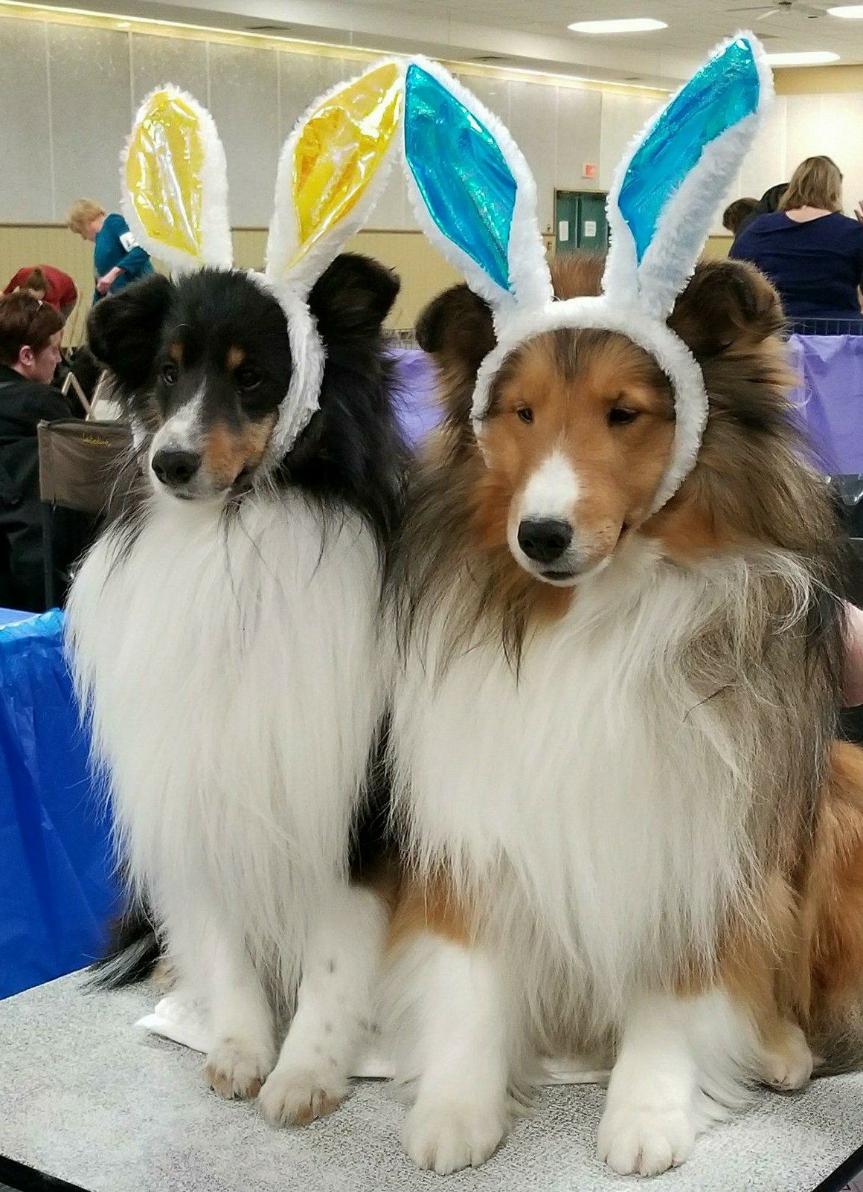 Keep an eye on that rabbit...I know there are treats in those eggs!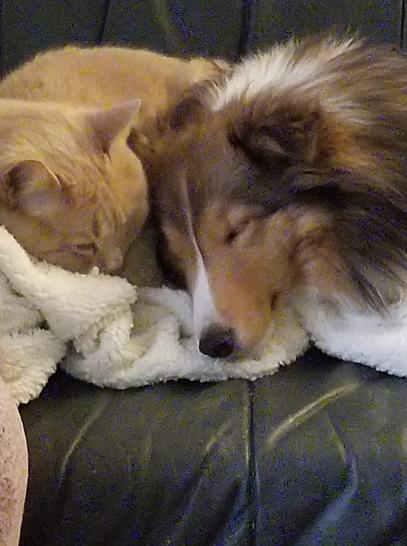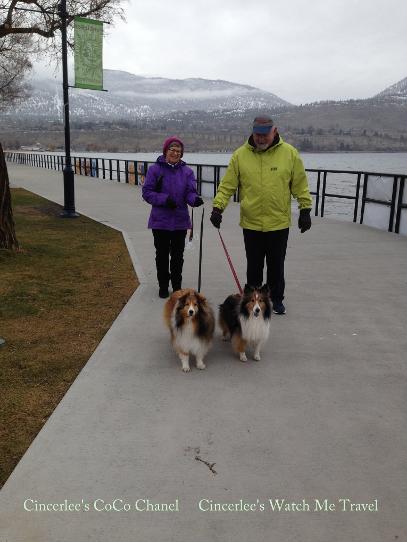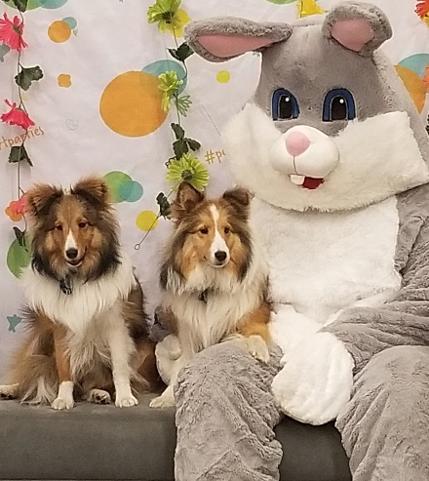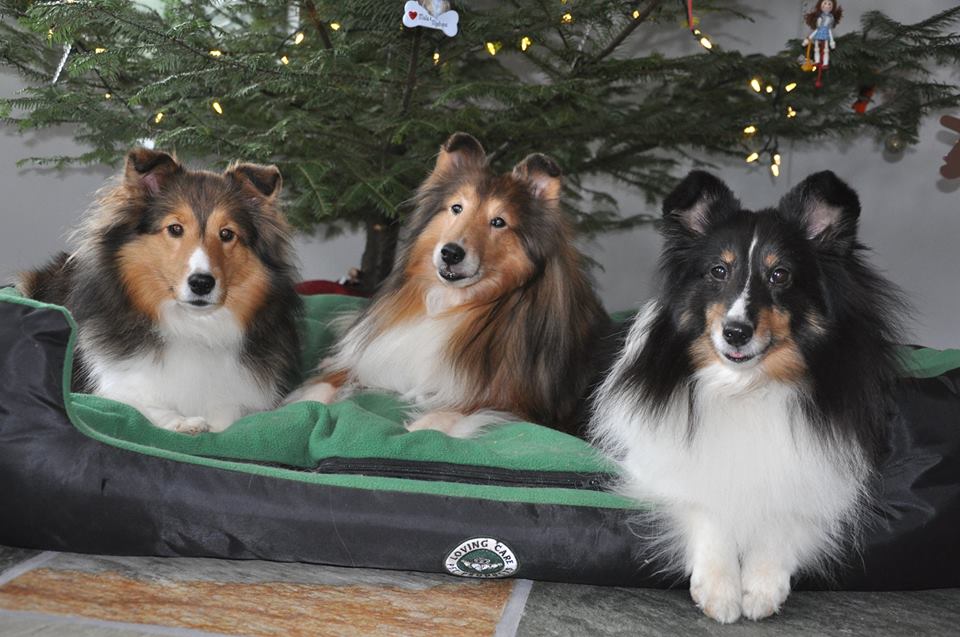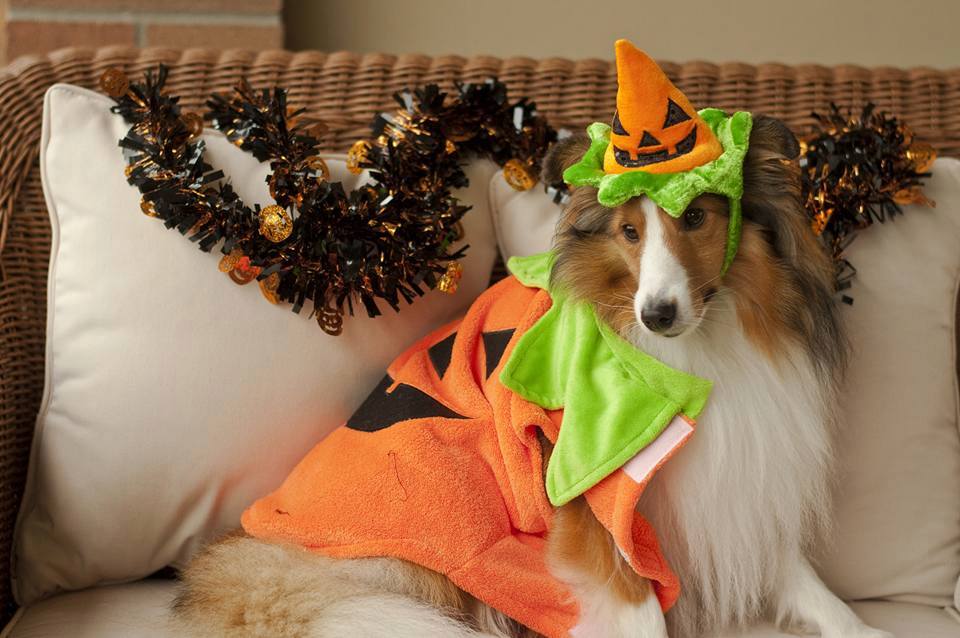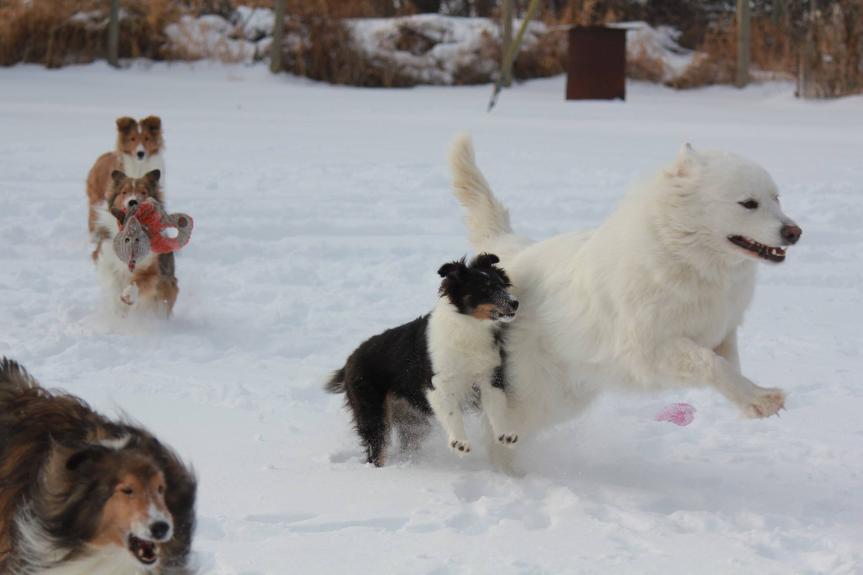 I've got your back buddy!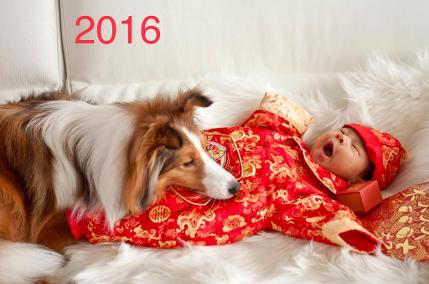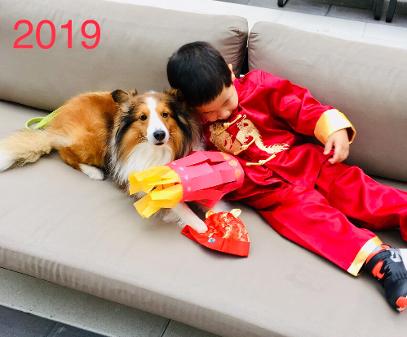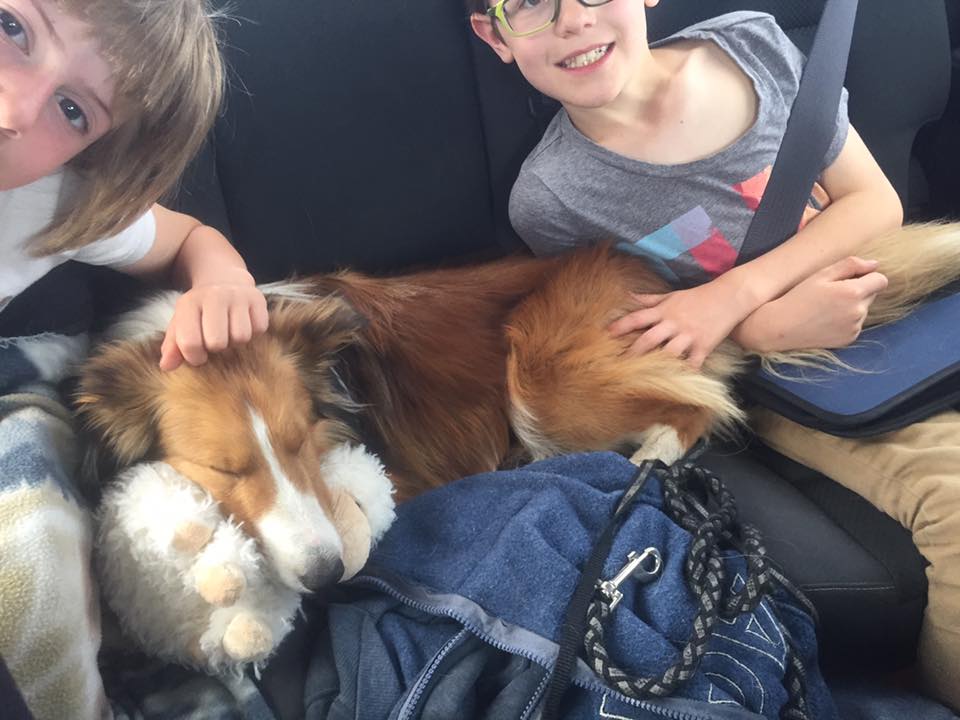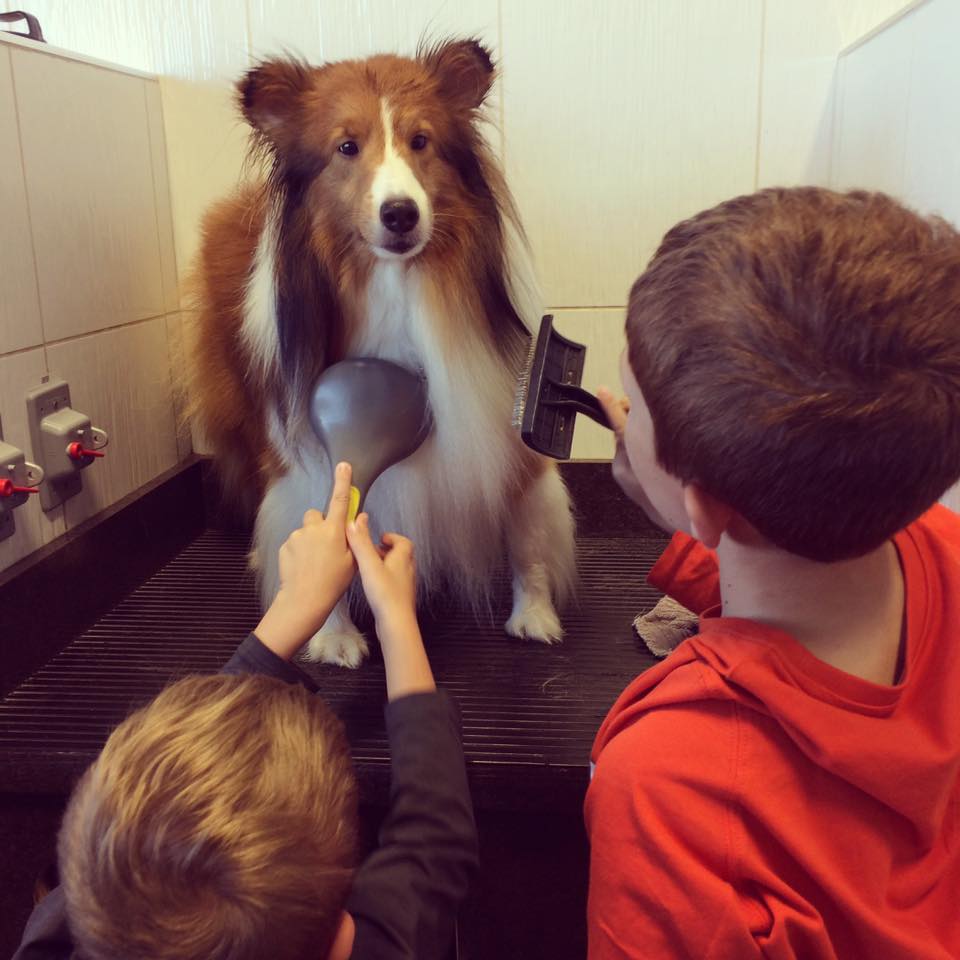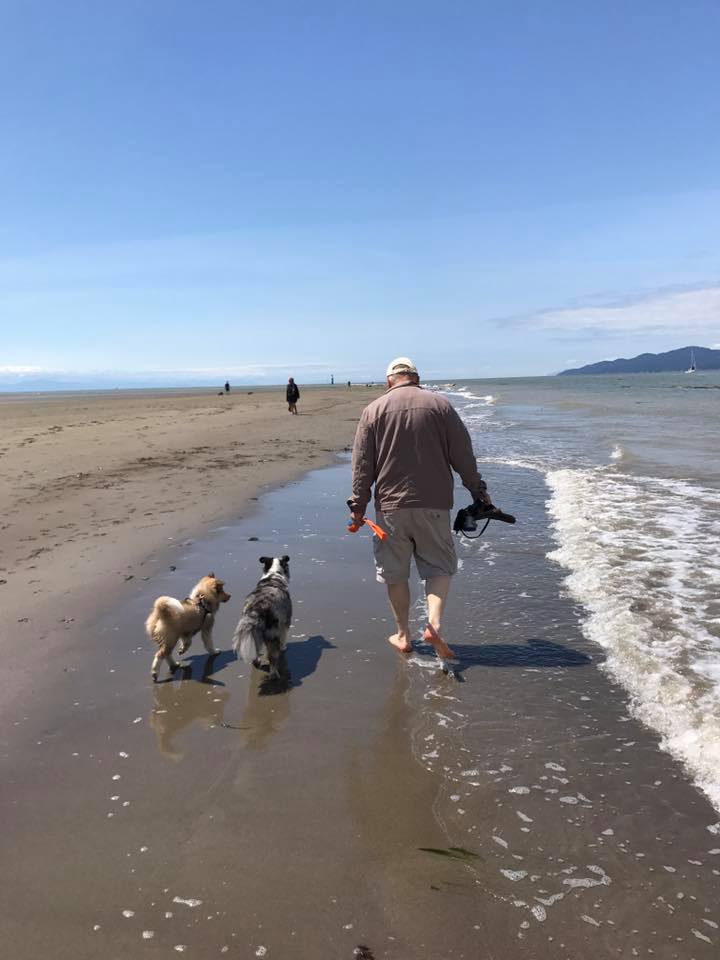 Just Another Day In Paradise
Chloe and Cooper are all smiles!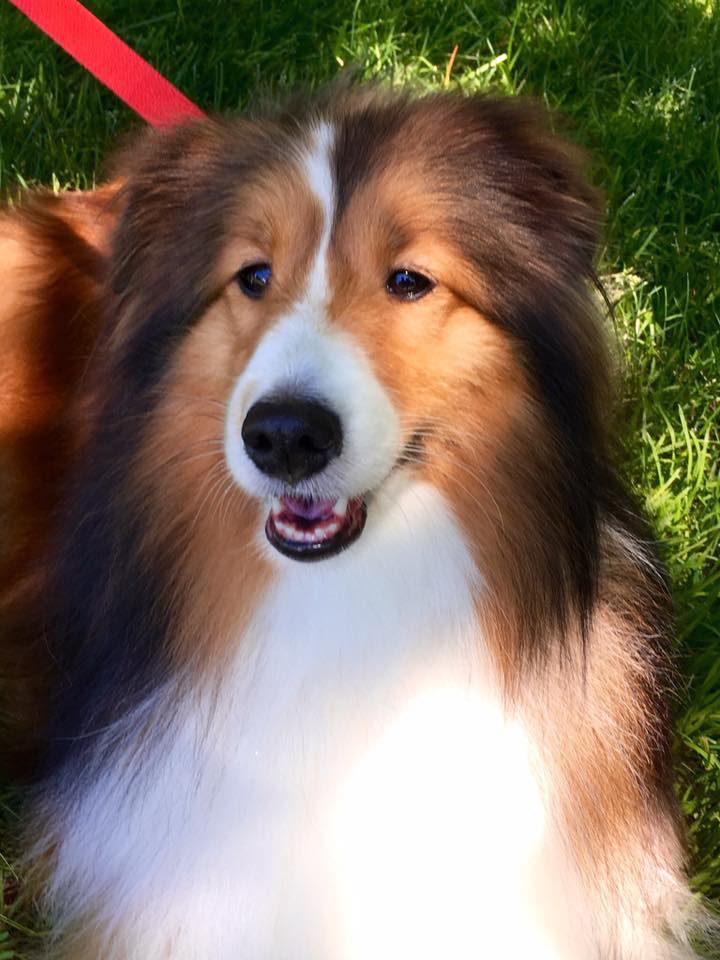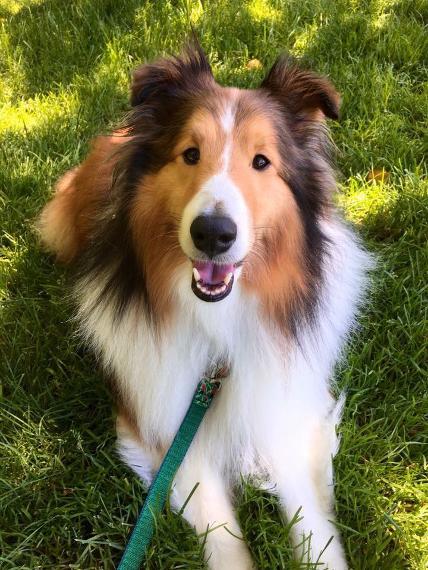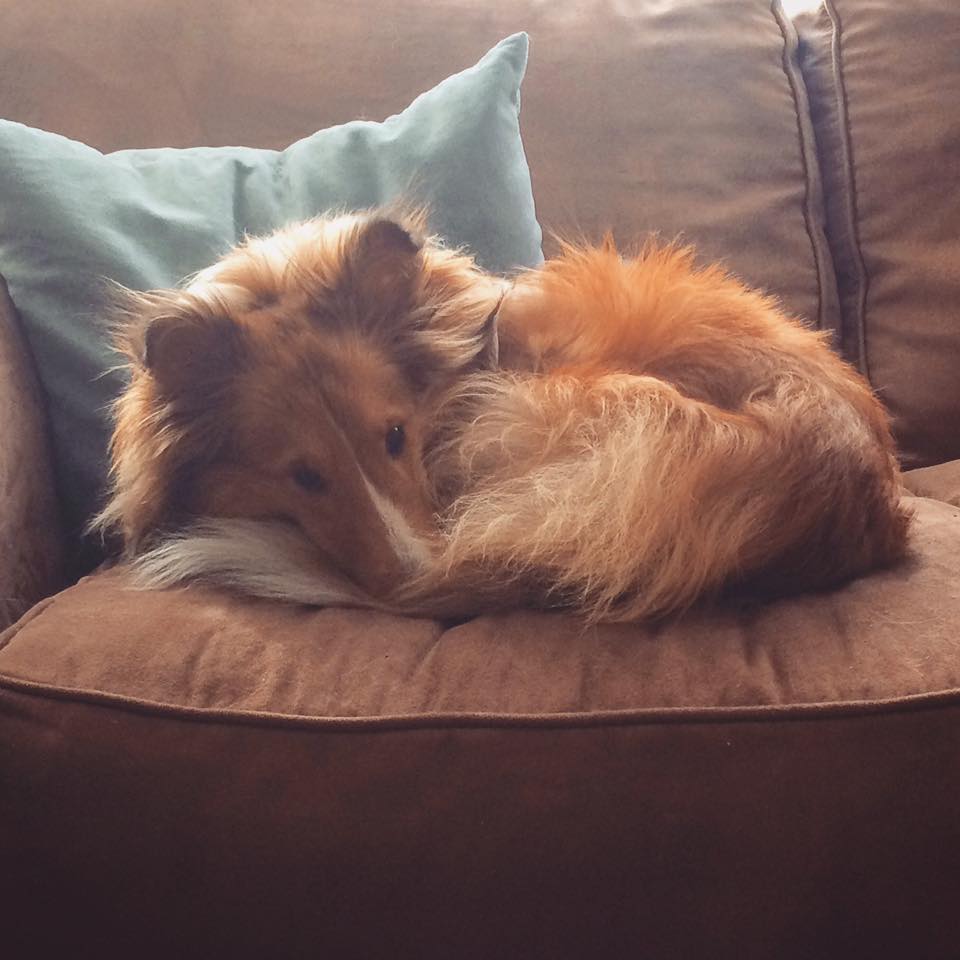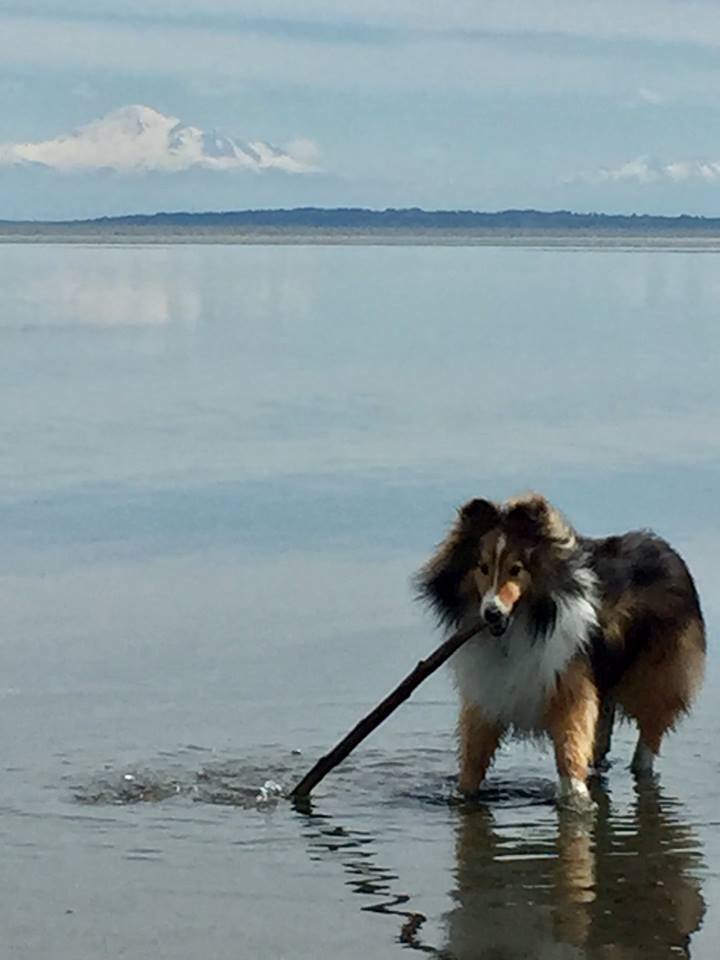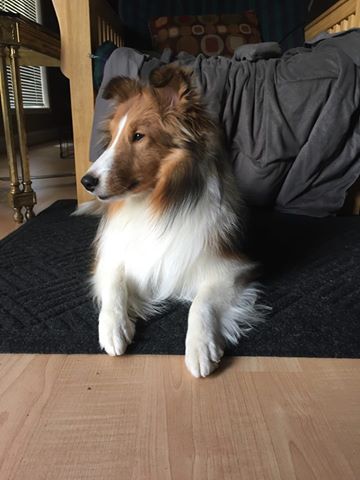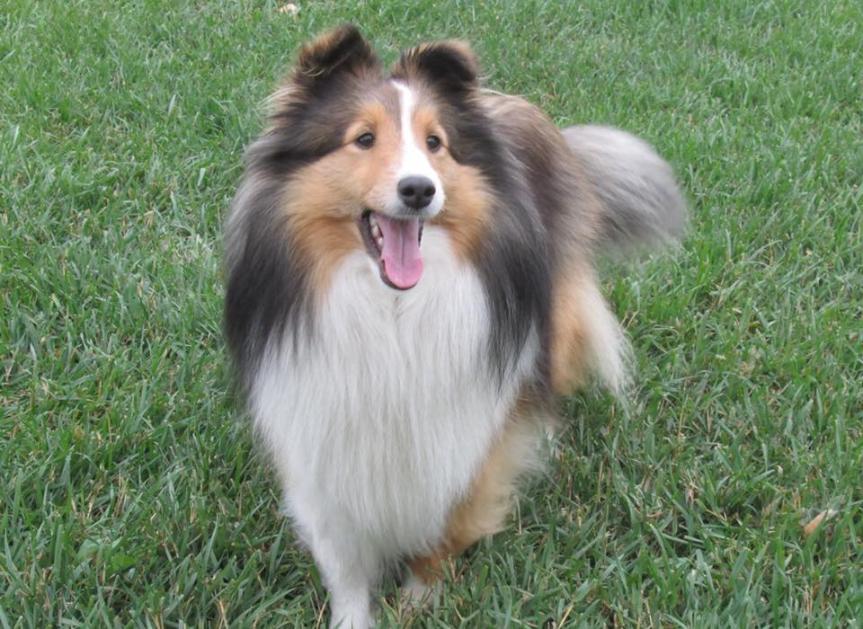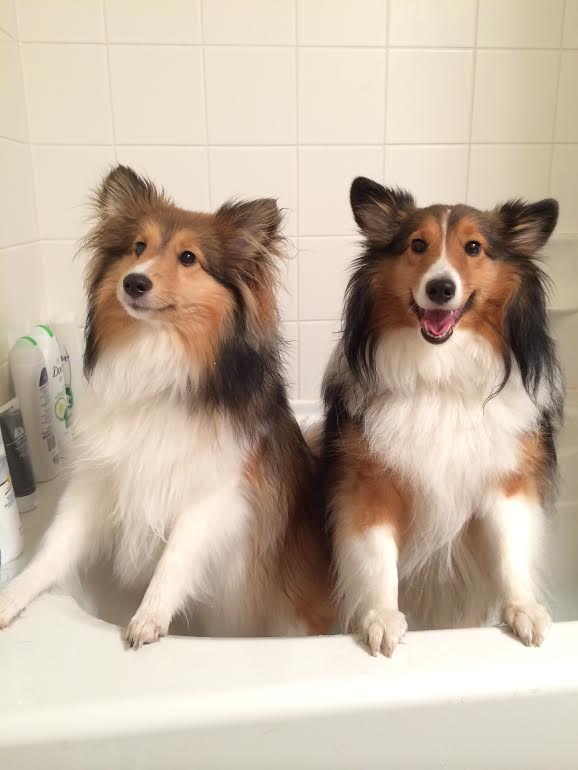 We can't start the bath with our Duckie!
Simba looking quite Patriotic!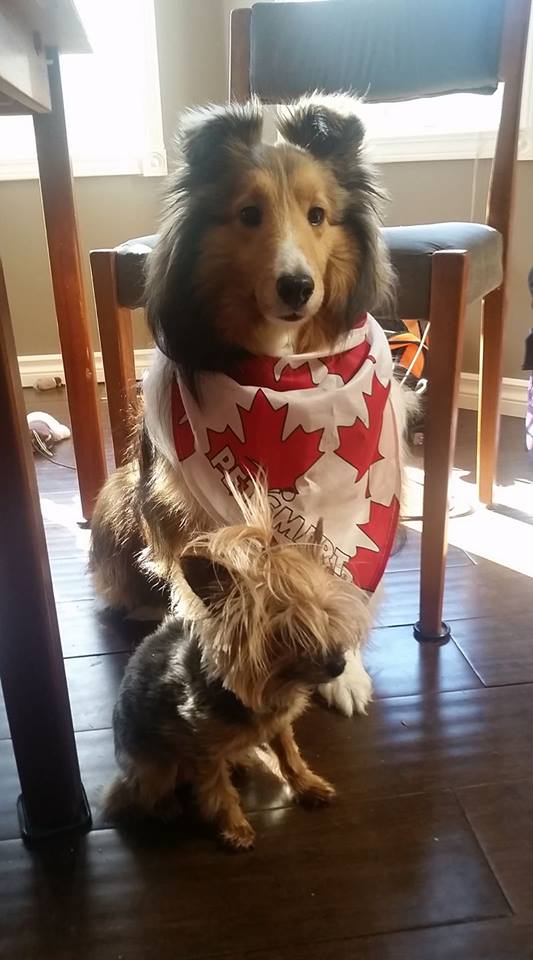 Come on guys! Let's get the Wienie Roast Started!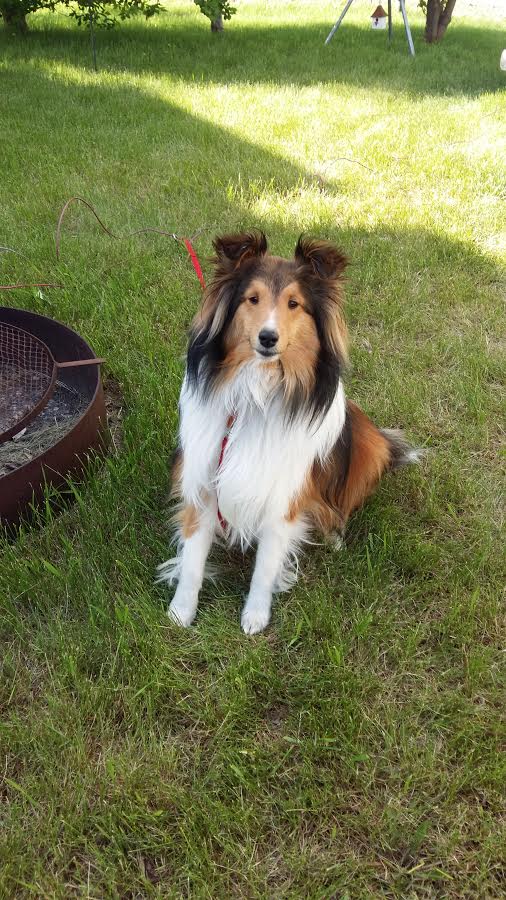 Devon and Elizabeth Taylor...picture perfect!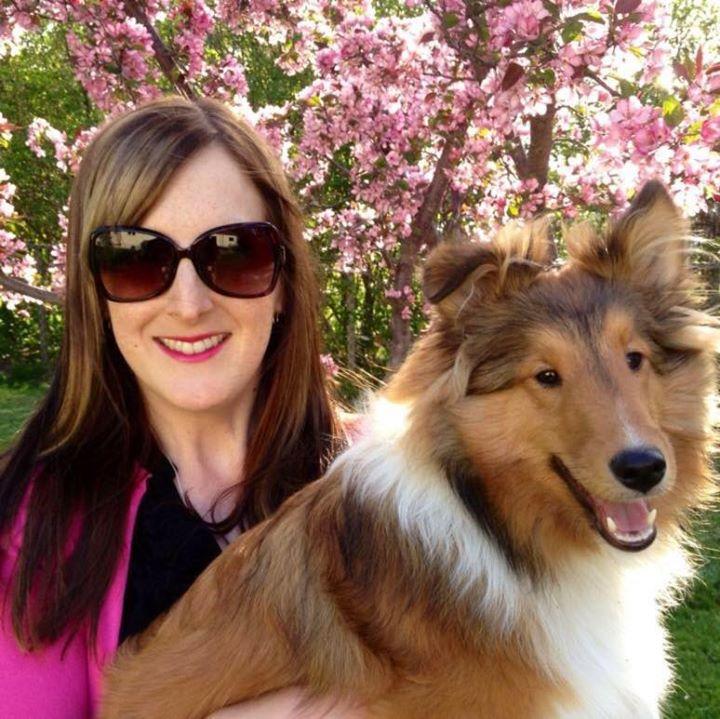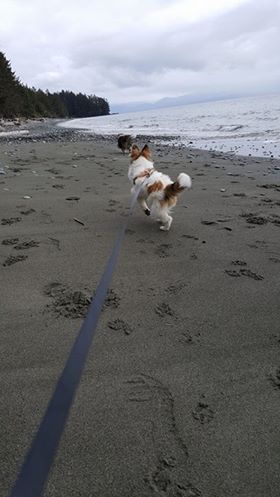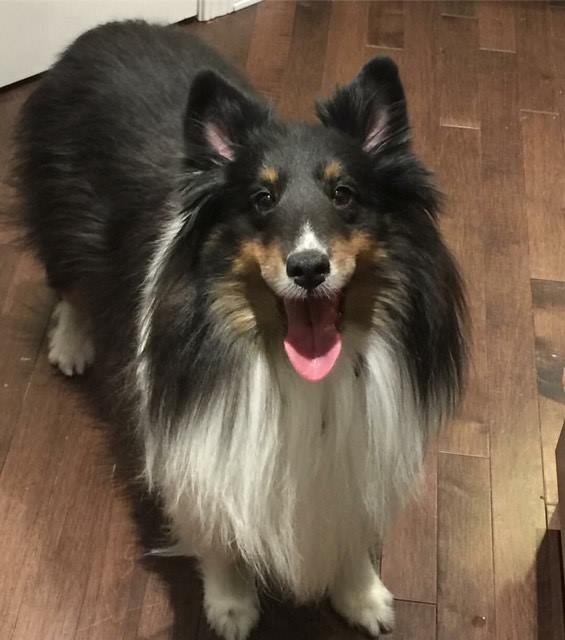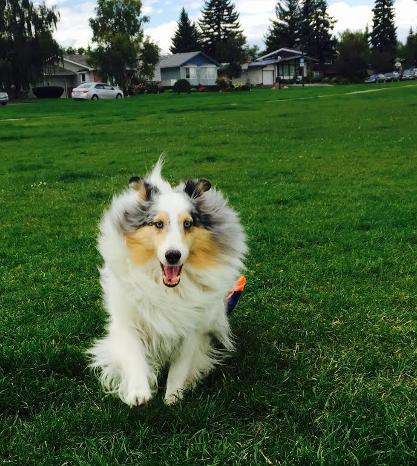 So....this is the surprise?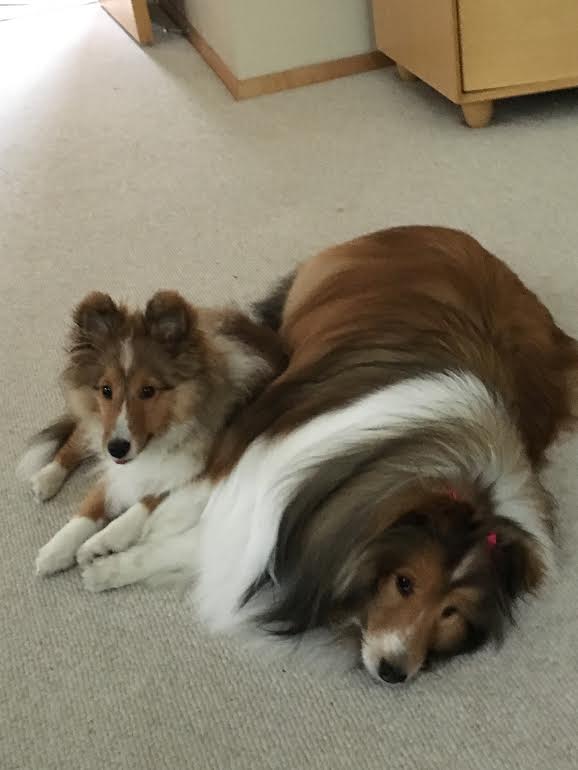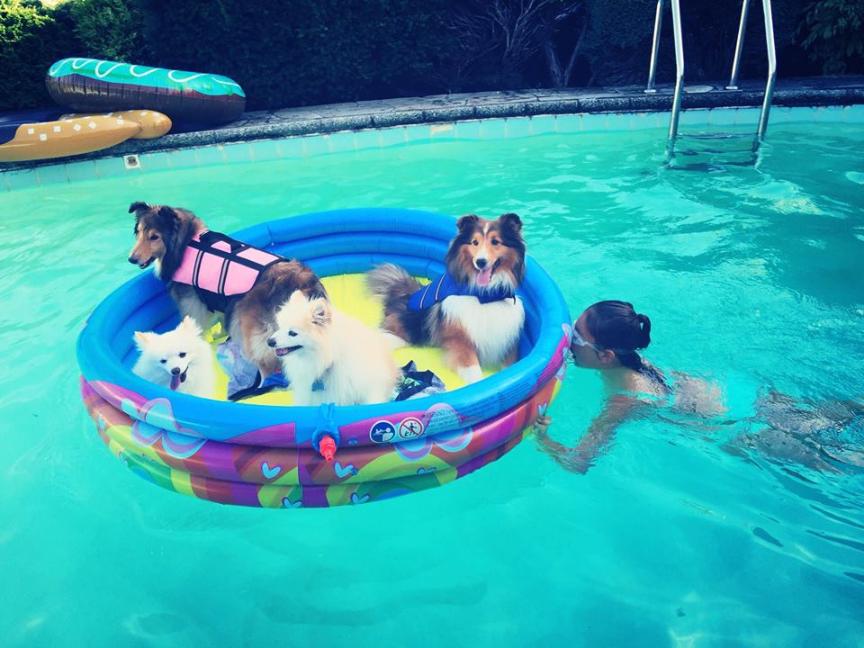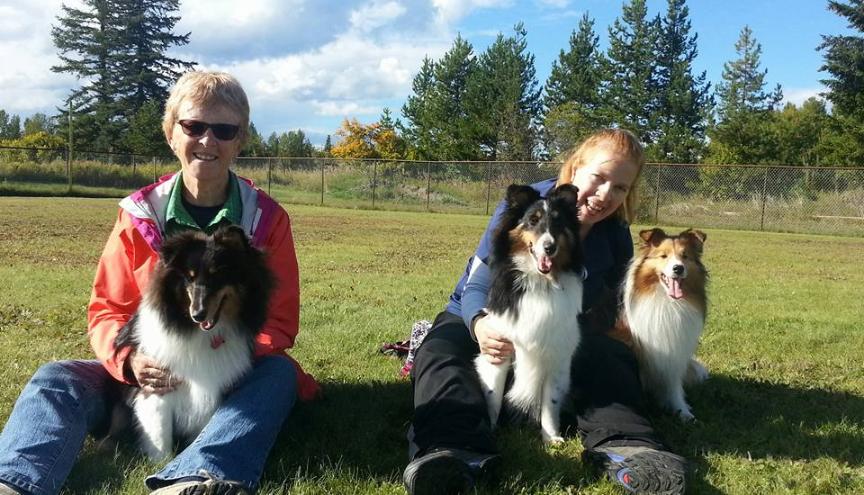 Piper (son of Bijou), Sarah (daughter of Richie) and Joey (Bowen's Sister) all met up at a recent agility trial- good times!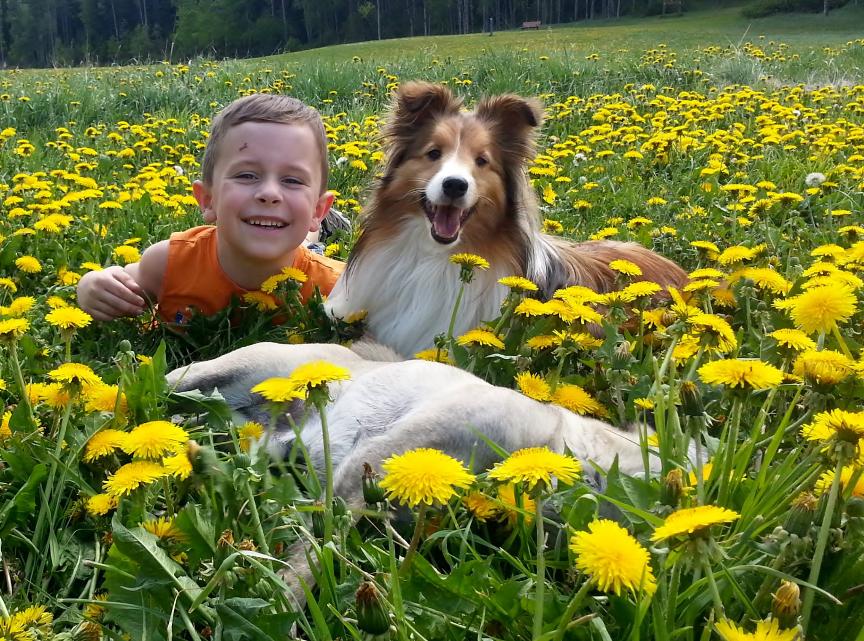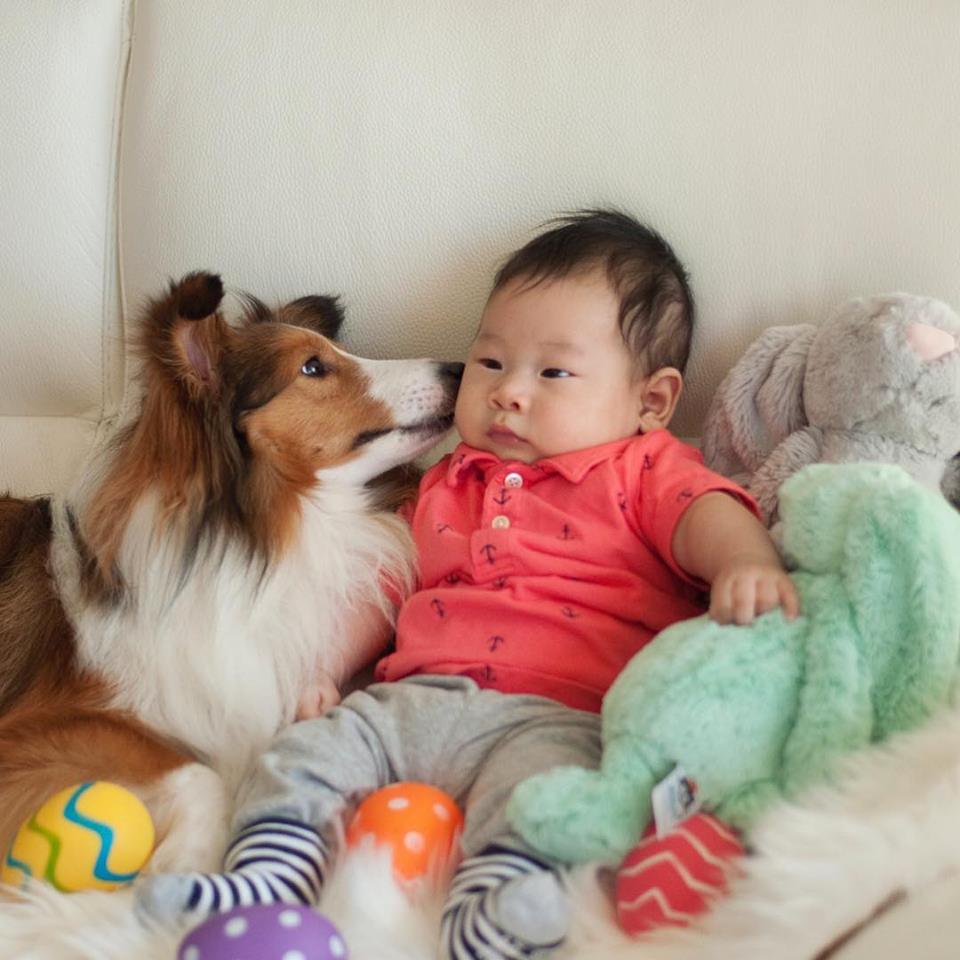 Hold still.There is one more egg back here....
Winter and Joey...picture perfect!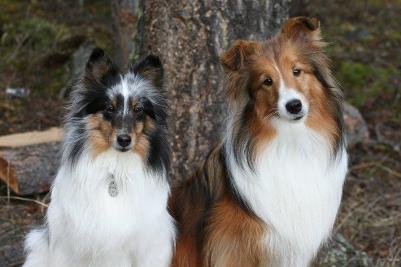 Me! of course not!....I've just been here chewing on my treat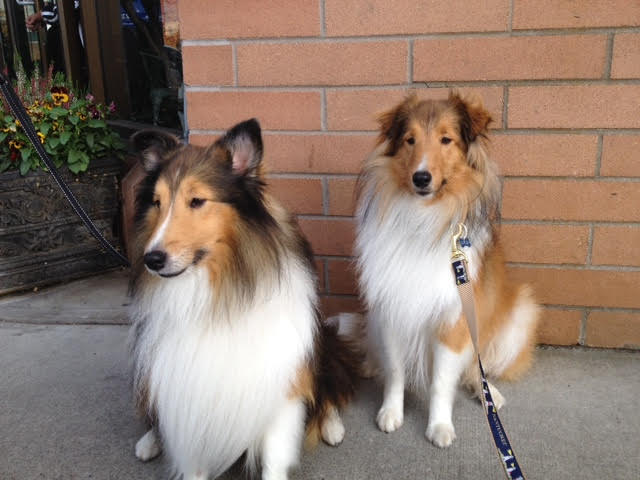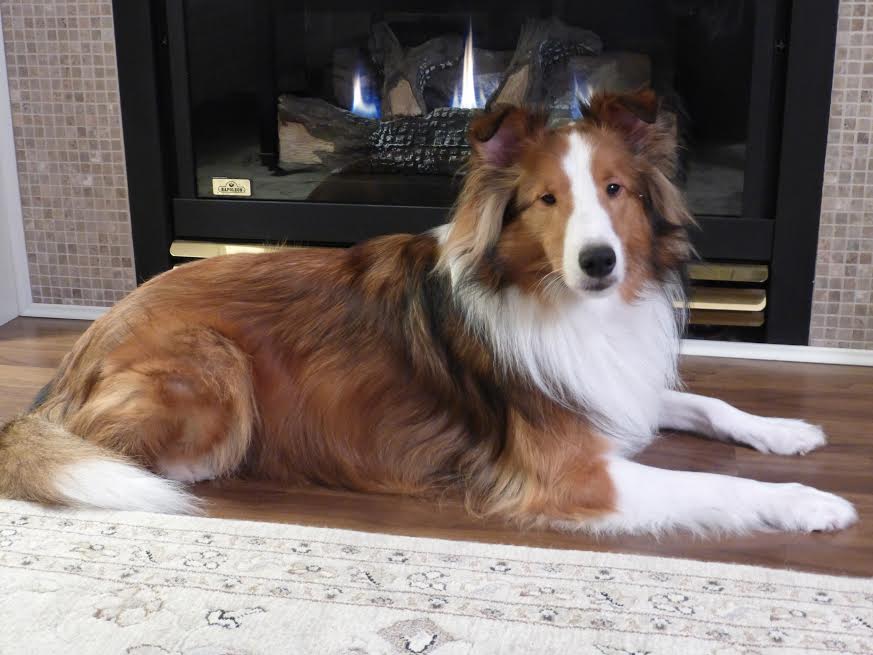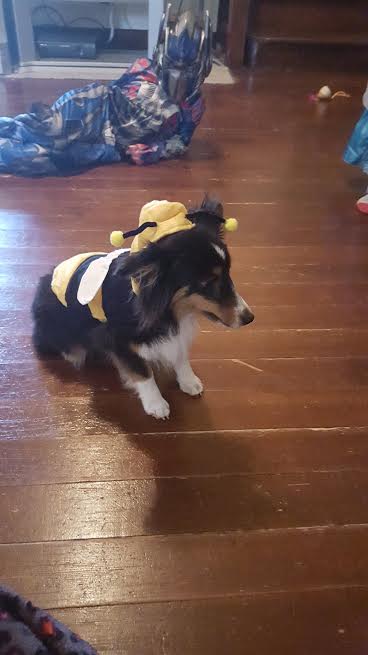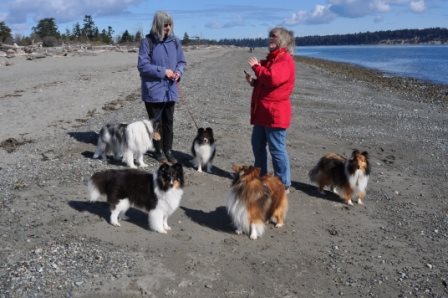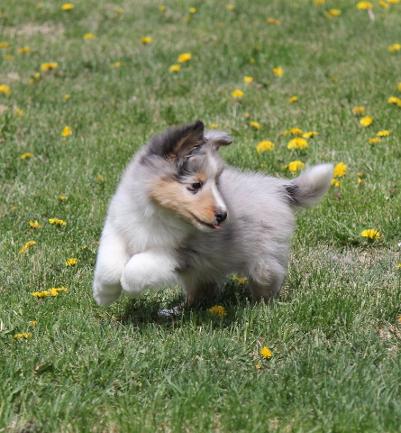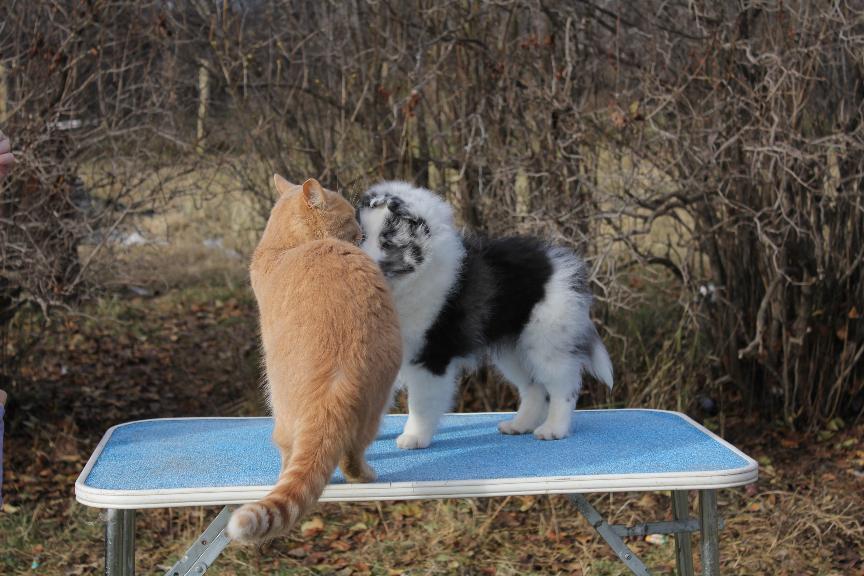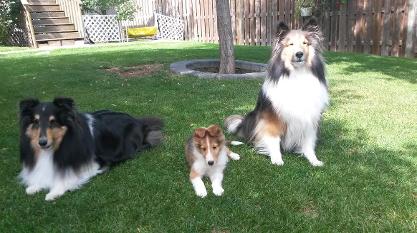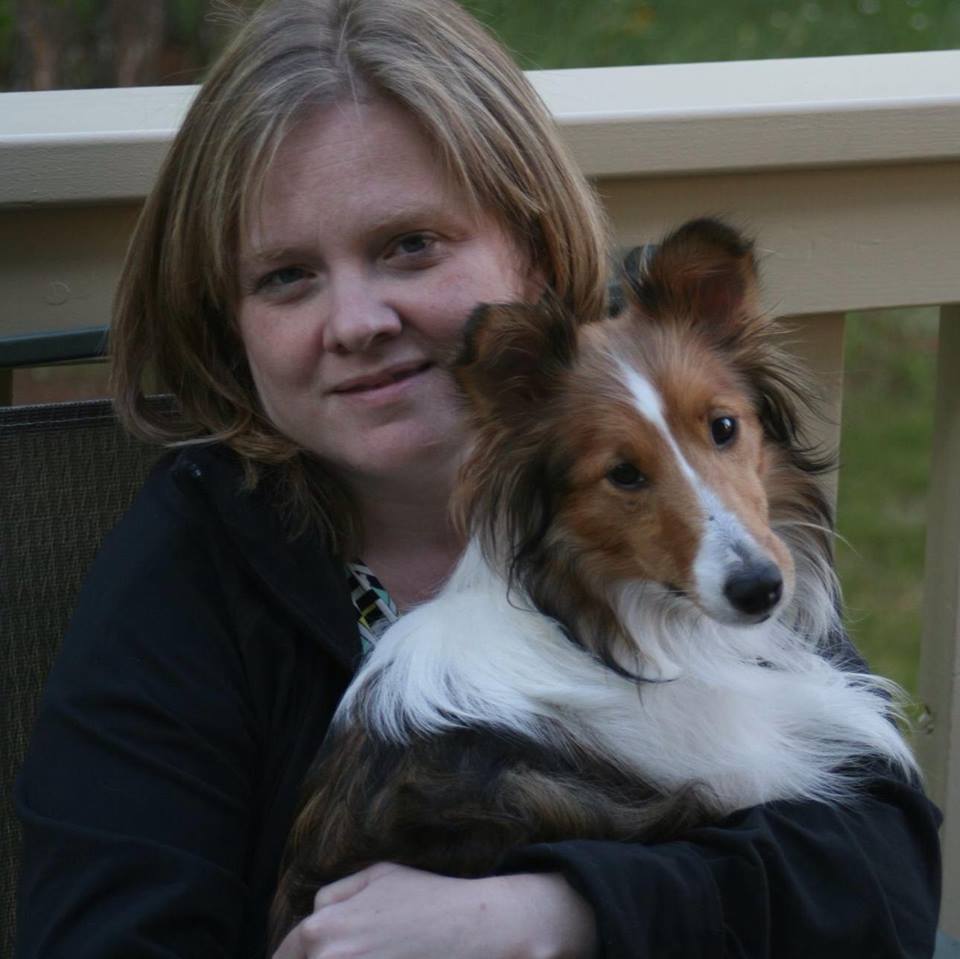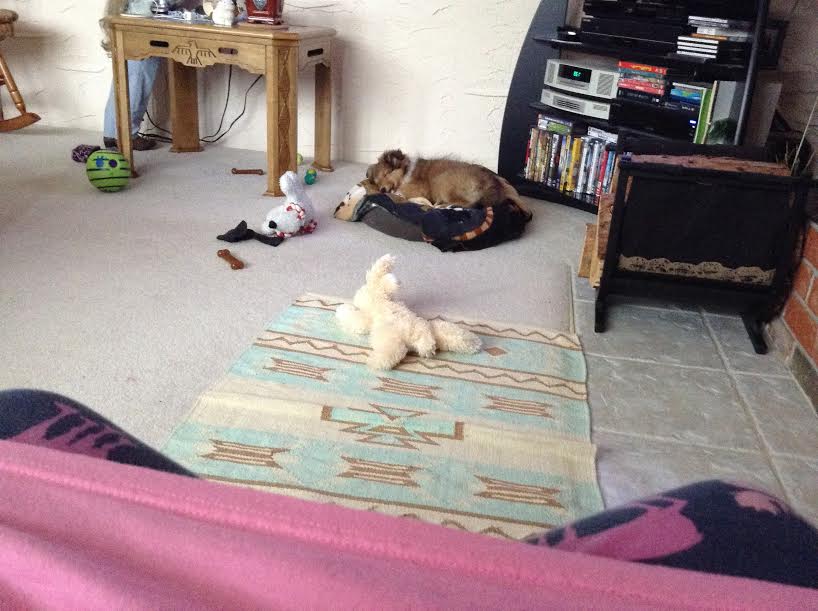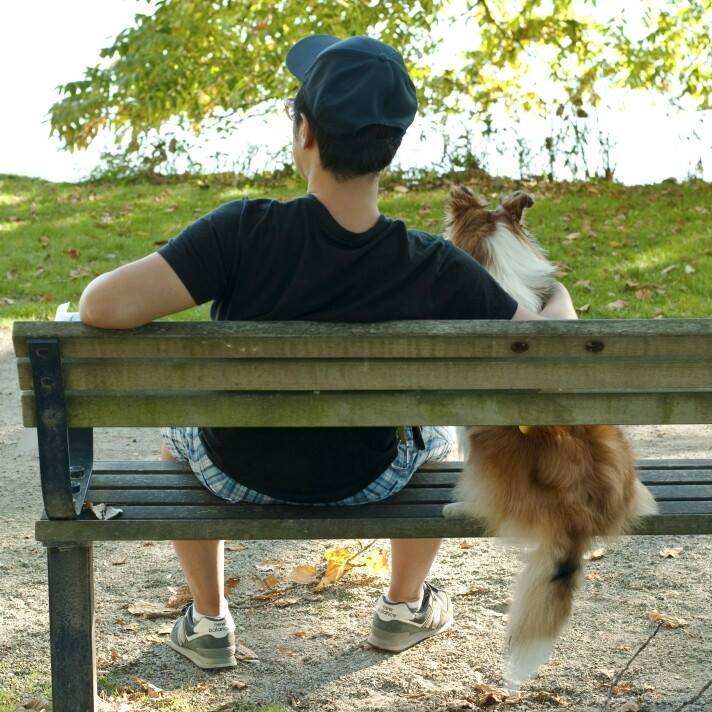 Dogs are not our whole life but they make our lives whole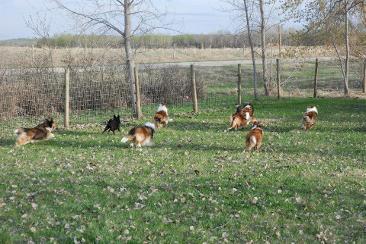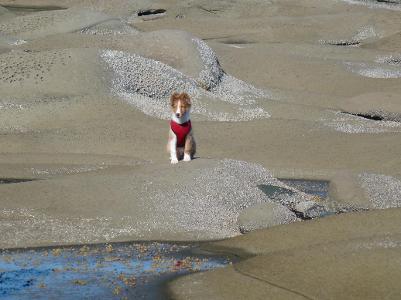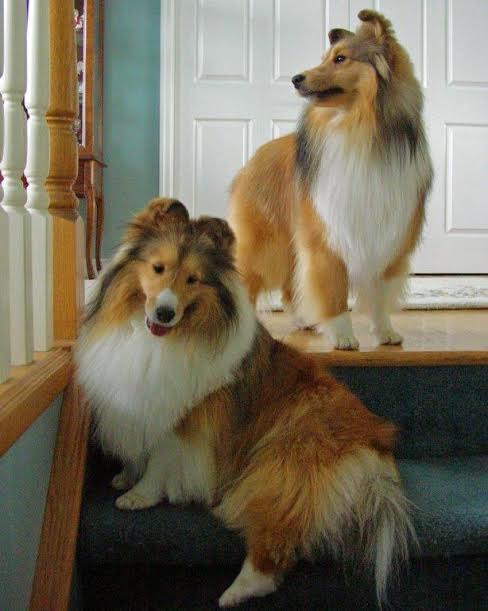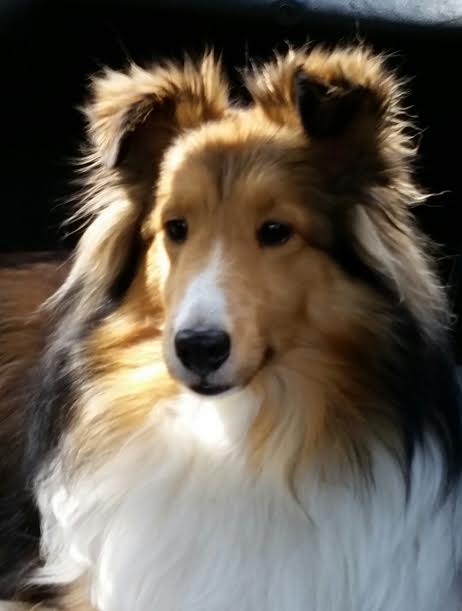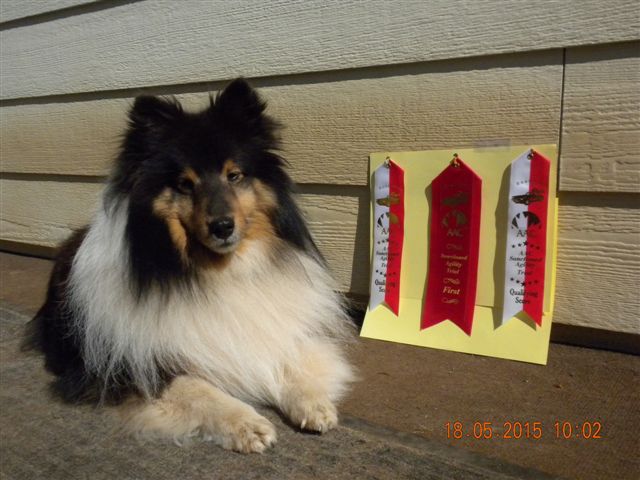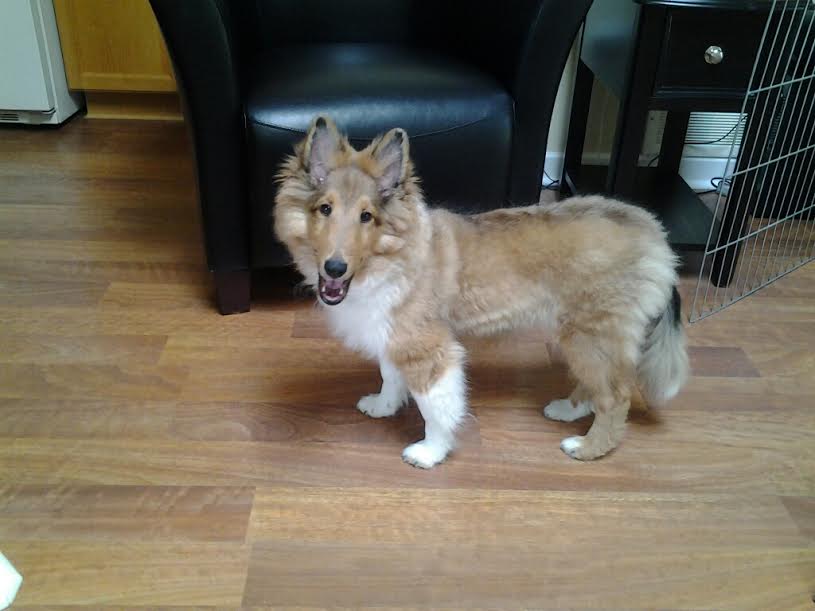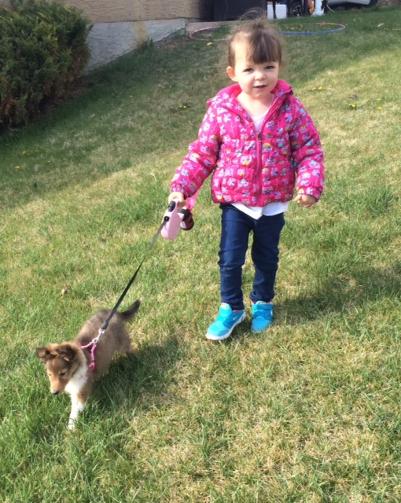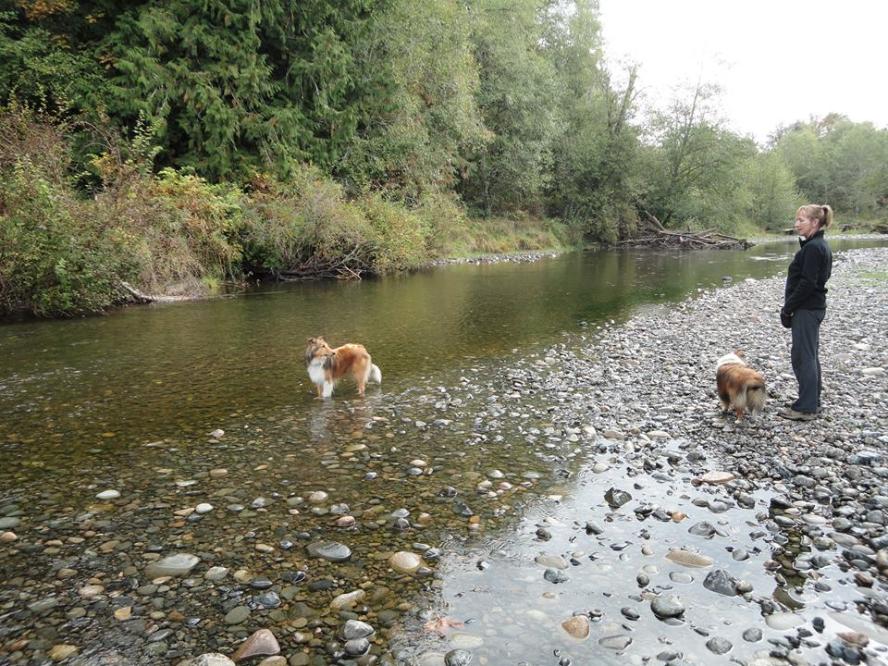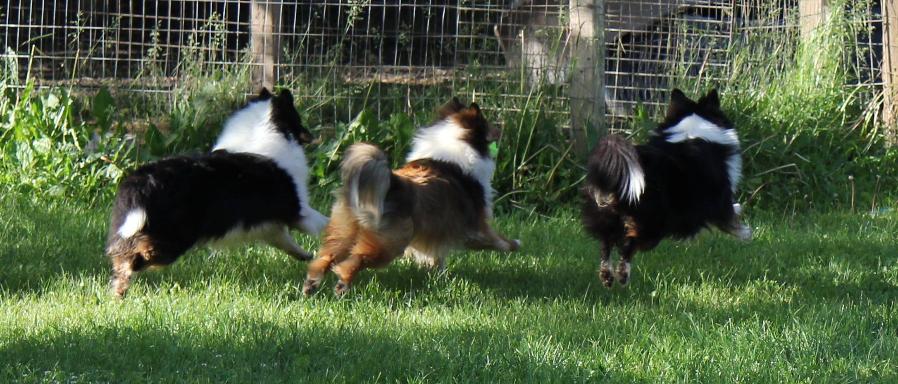 It's easy... just ring the doorbell and run!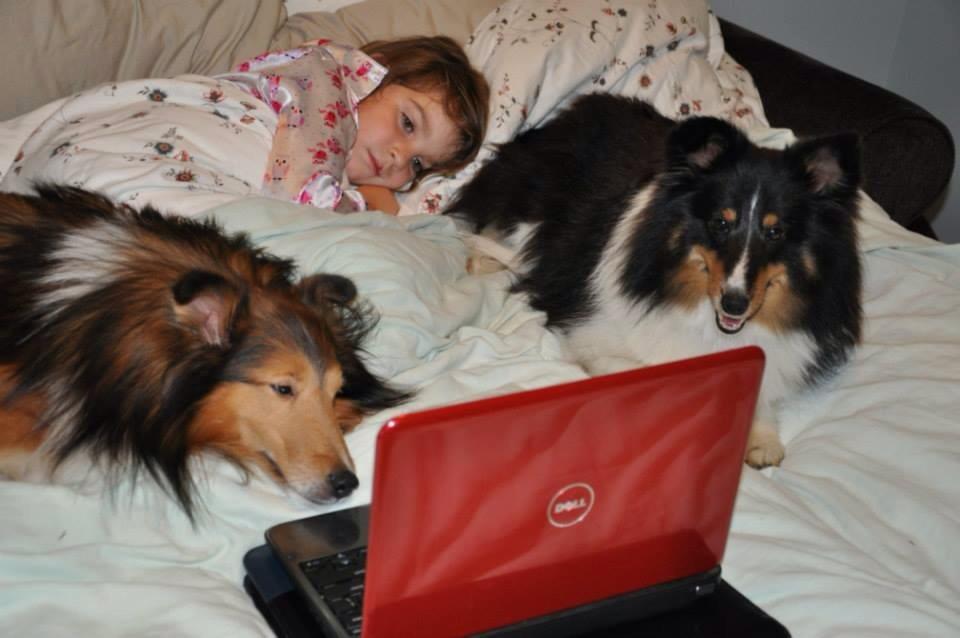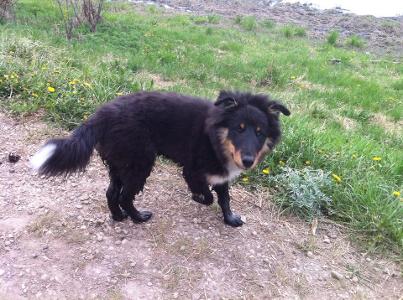 I have a perfectly good explanation for this.....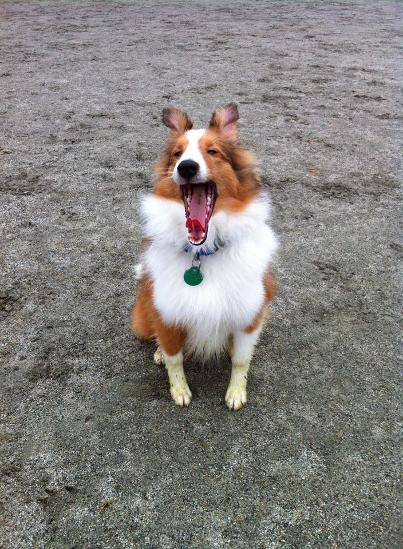 Arrgh! You never told me the grass was wet!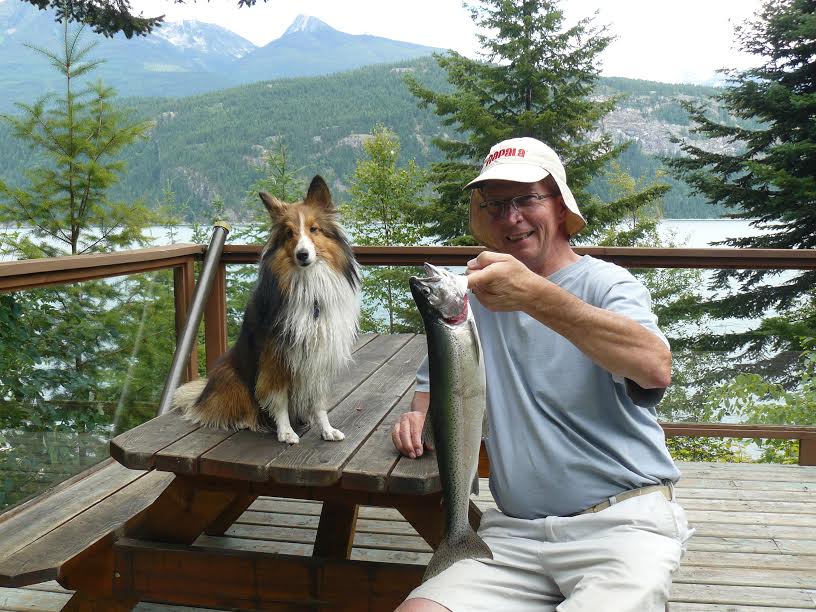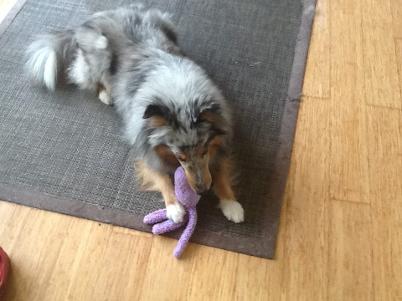 The octopus here is excellent!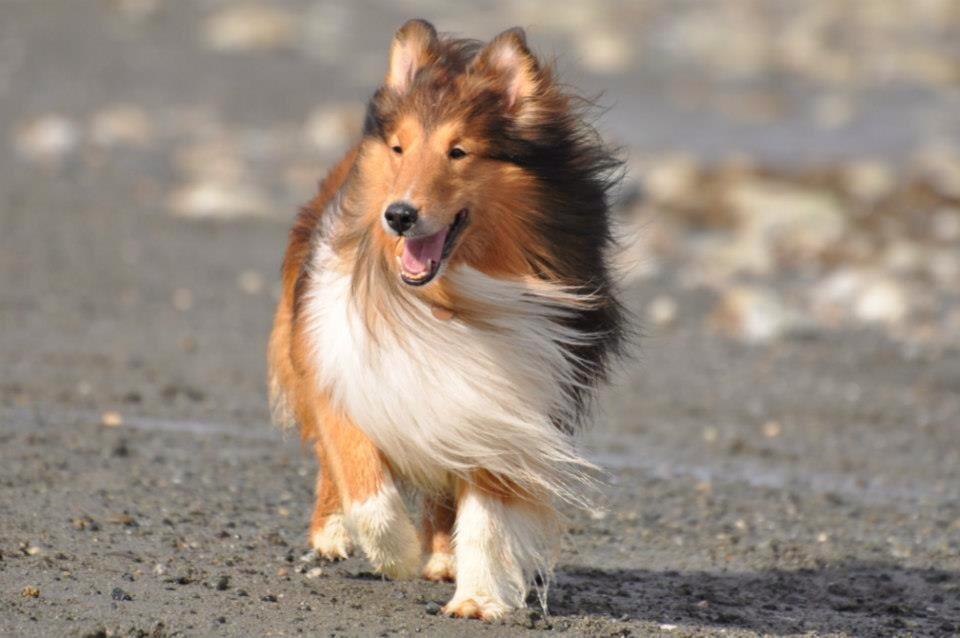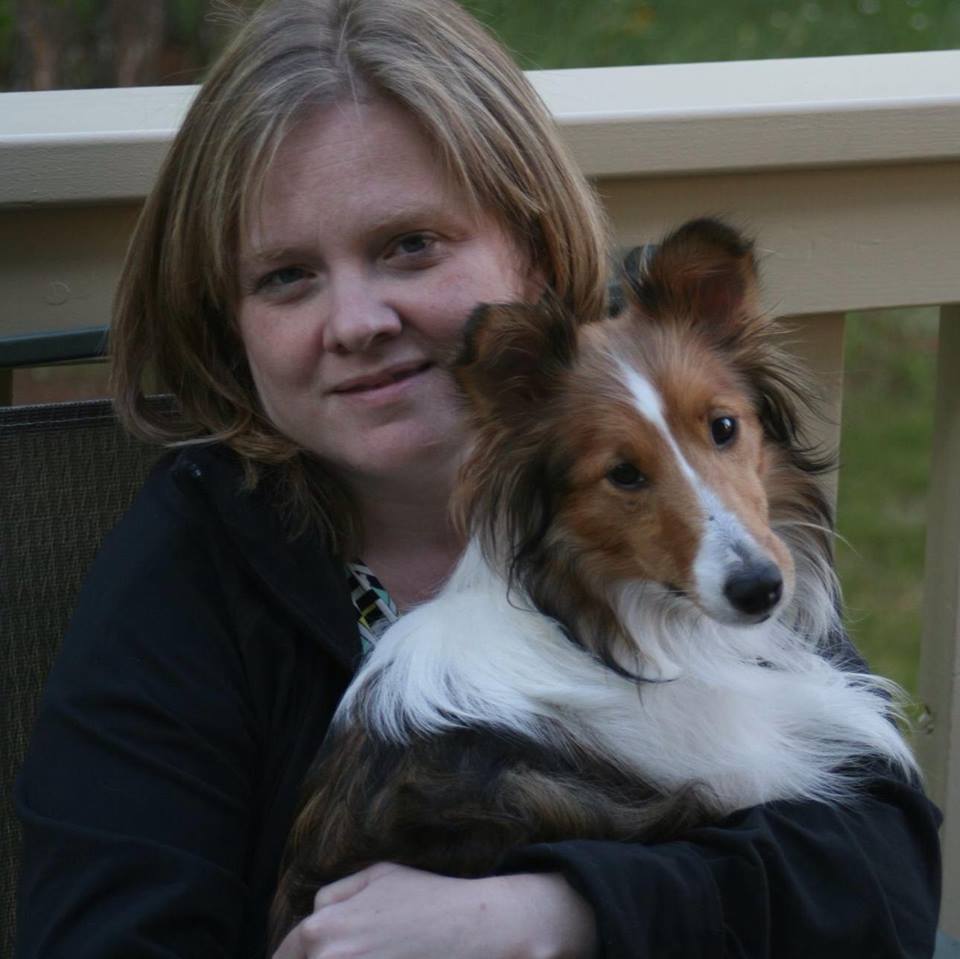 You go...I hit the snooze button last time.....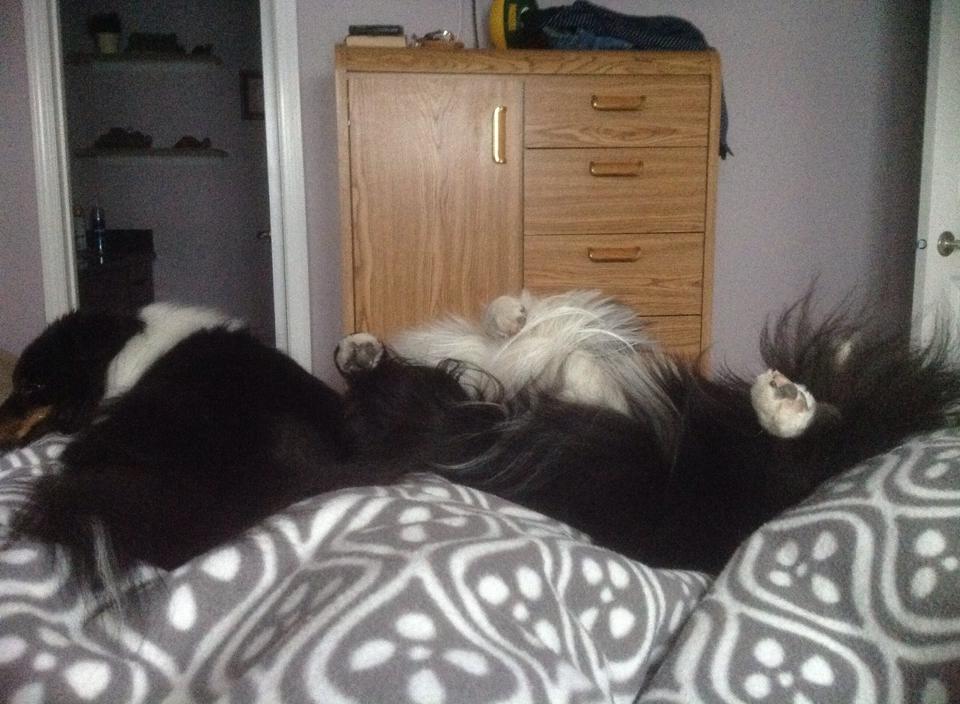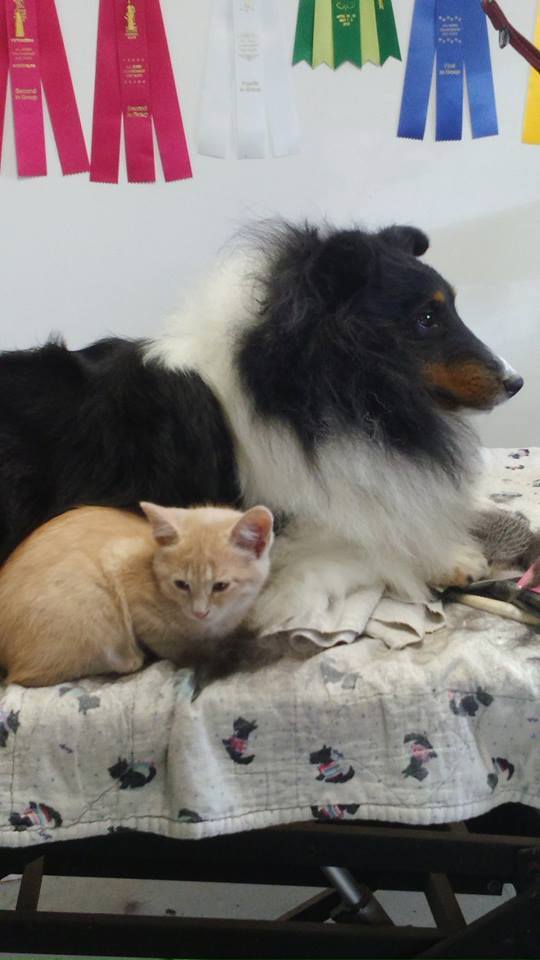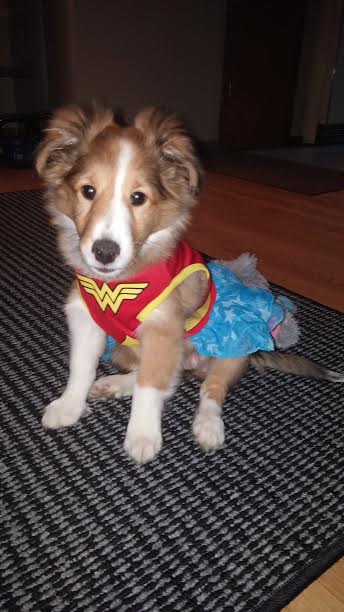 Love is in the air....
Megan and Tyler with Tuukka and Flex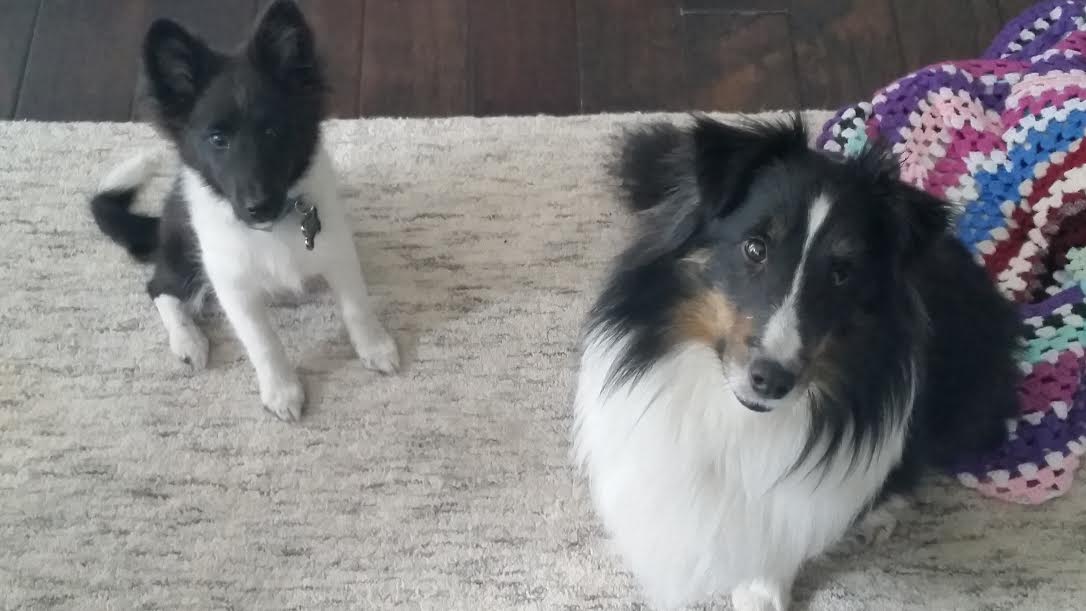 Sandy and Derek with Shoji and Venus...ring bearers!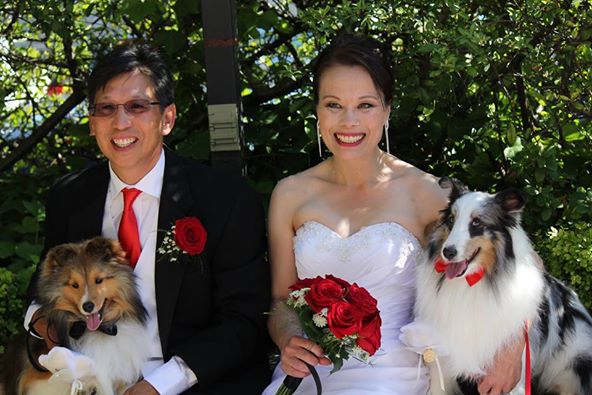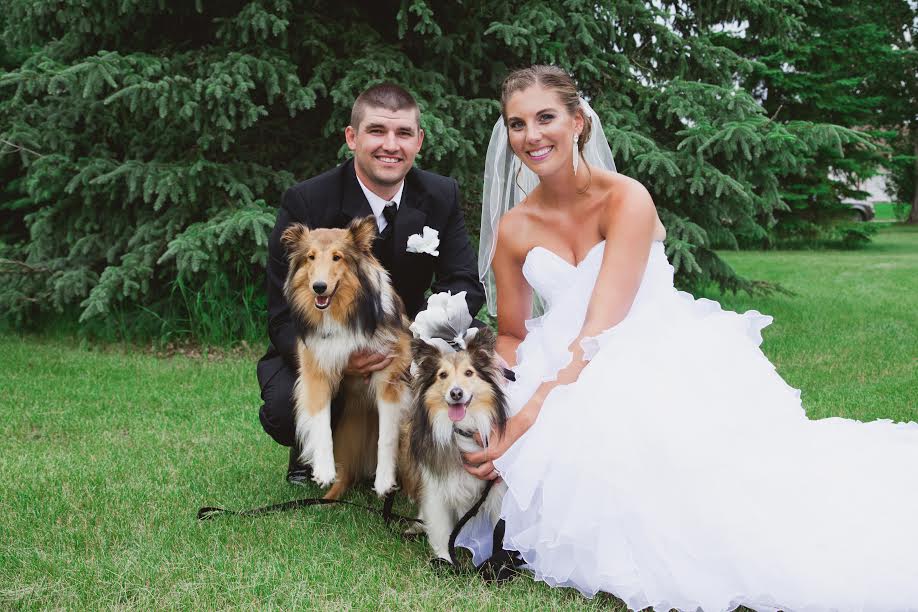 It's The Great Pumpkin Charlie Brown!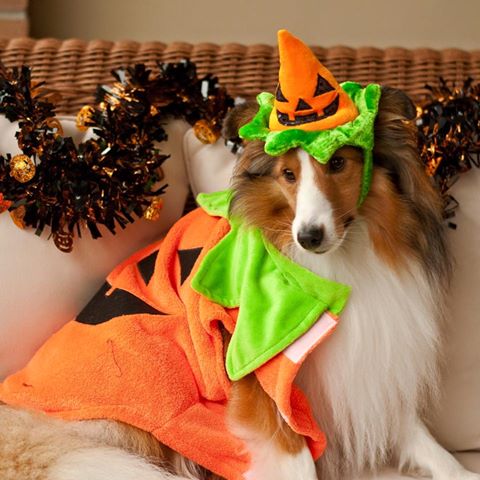 Out of the frying pan....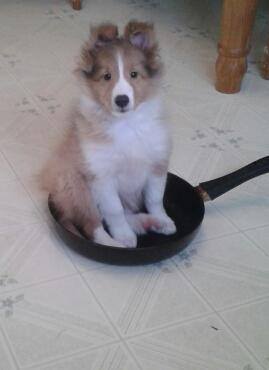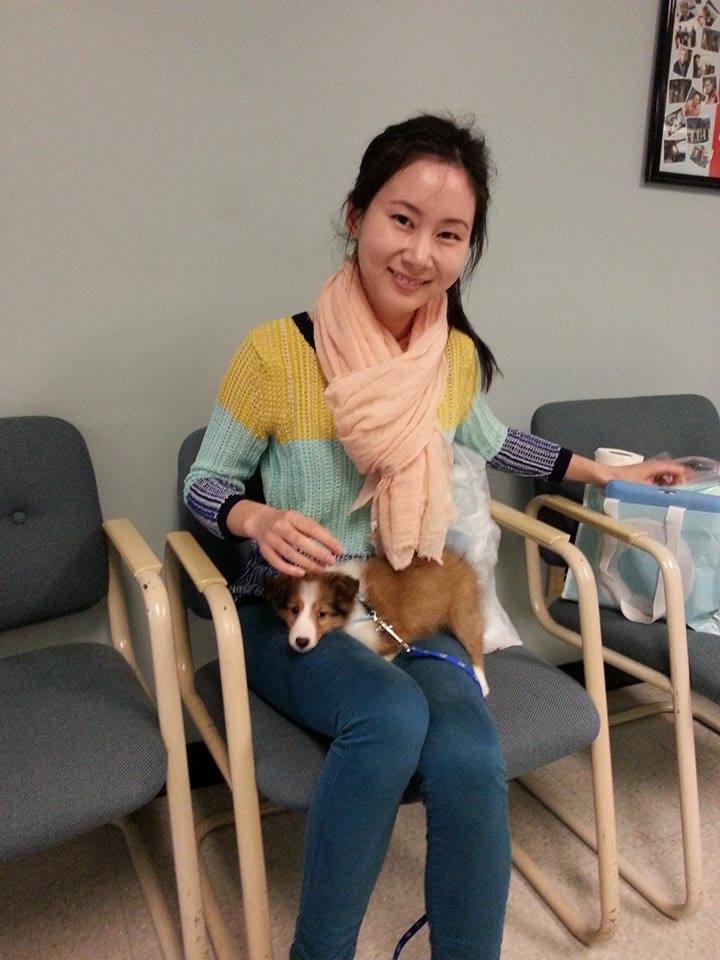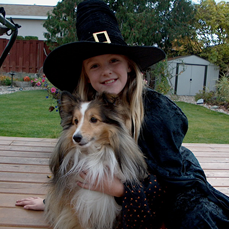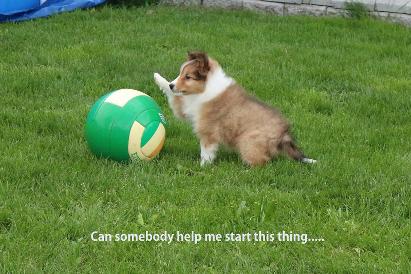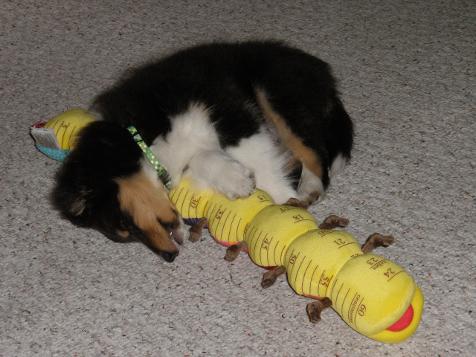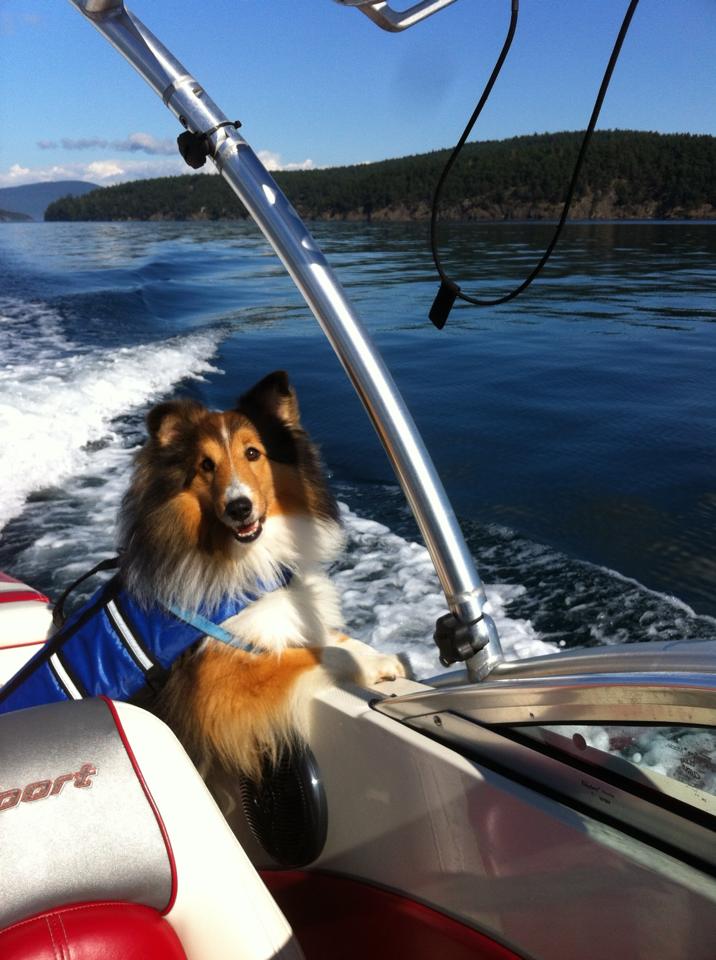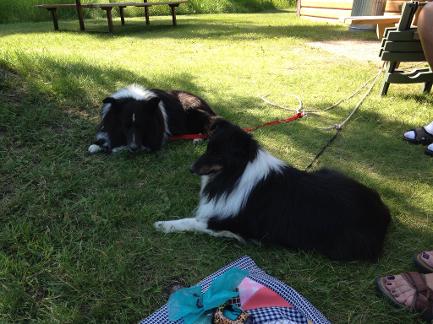 Fashion fades...style is eternal....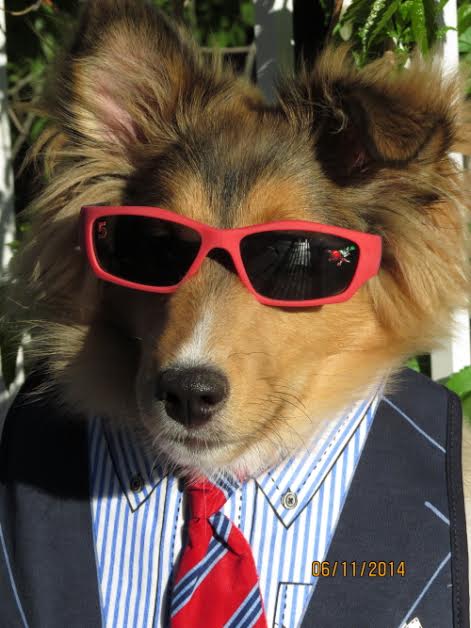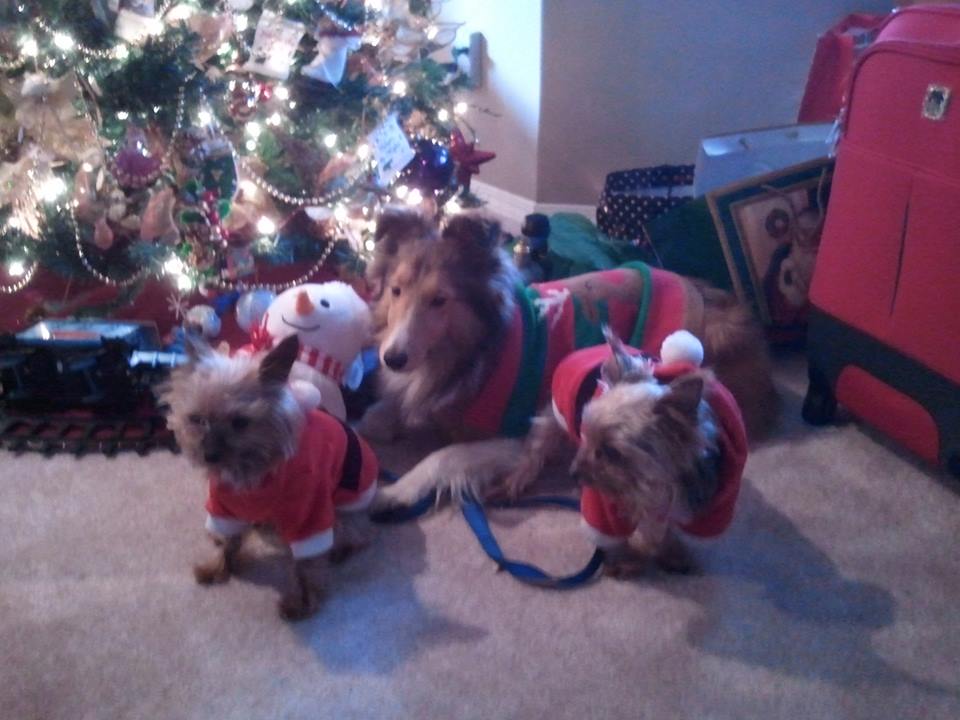 Sinbad enjoying the festive season with his buddies...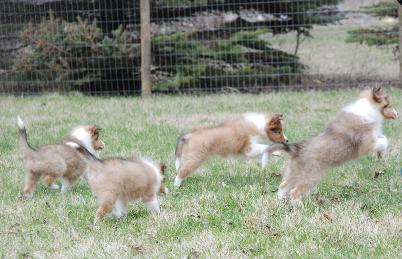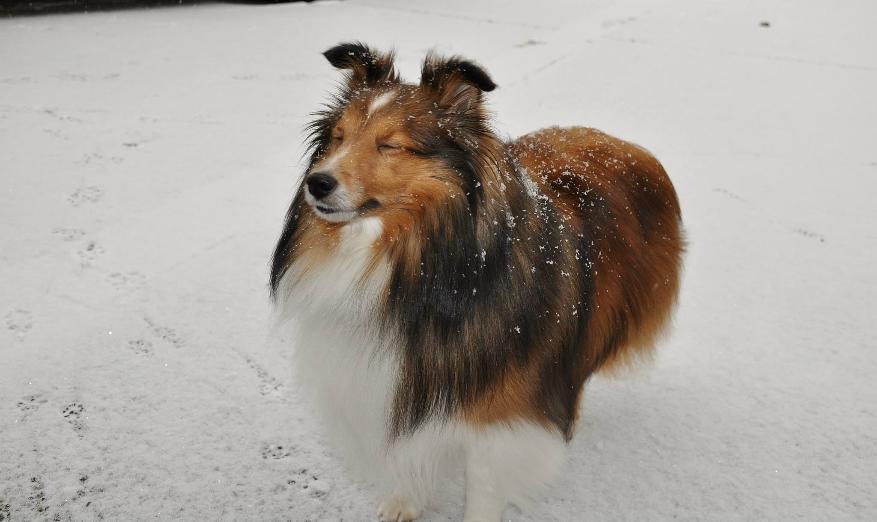 No snakes? OK I'm coming....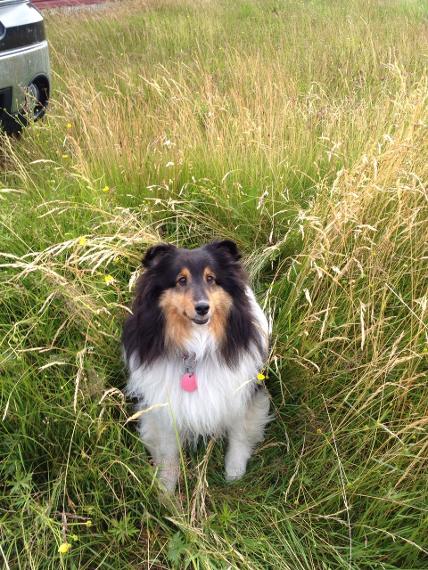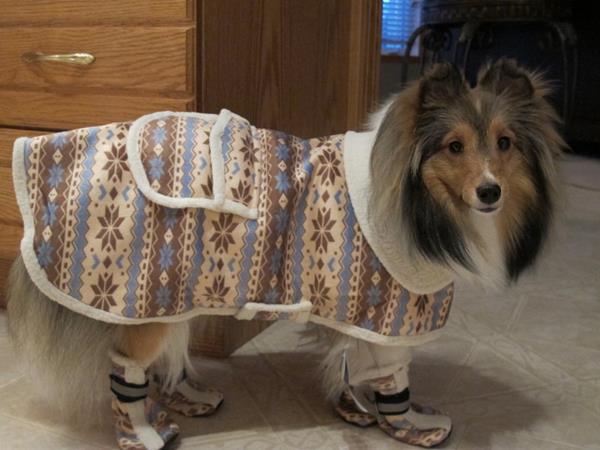 Queen Kate relaxin' at the office....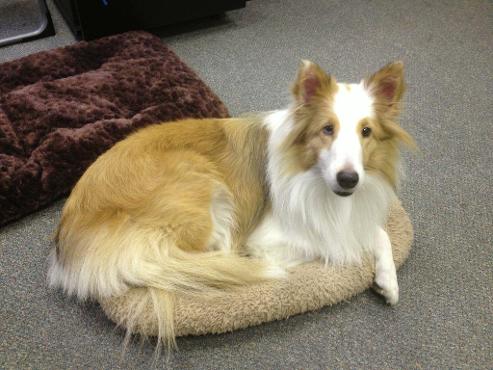 Mala meets his boys, Shoji and Wesley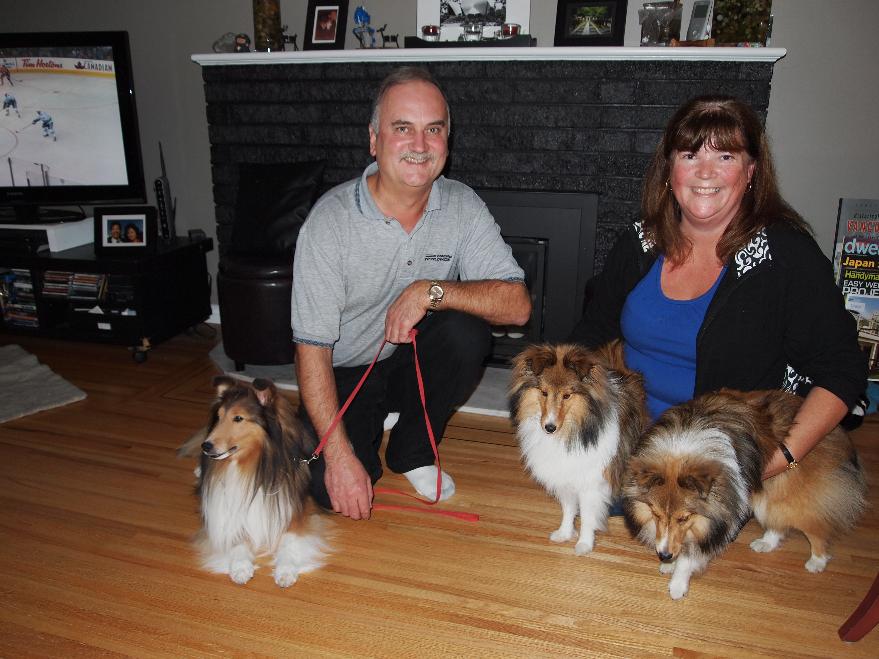 Stan lovin' it at the lake!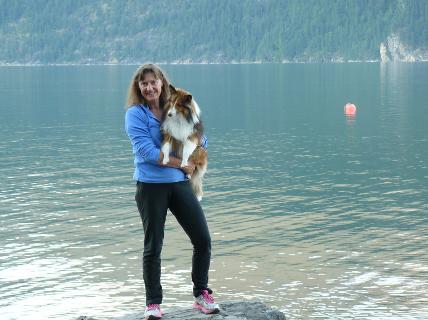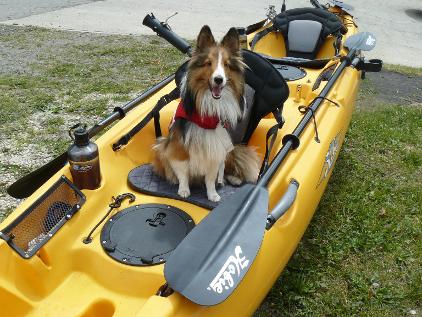 It's all fun and games till some buddy ends up in a cone;0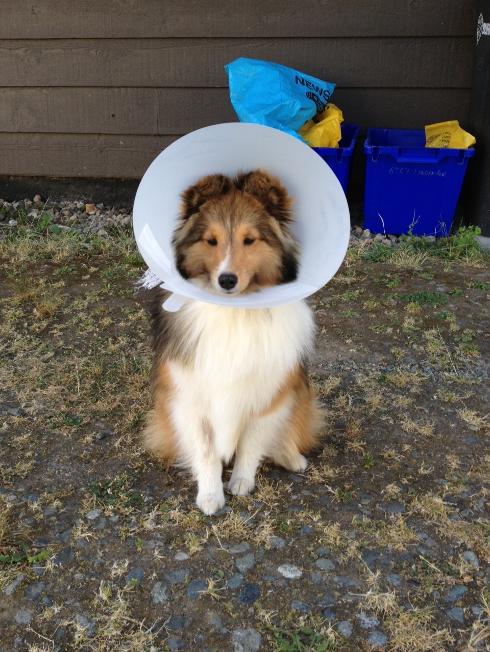 Shoji looking dapper after his visit to the Groomers! It's dog's life eh Loki! Look at that view!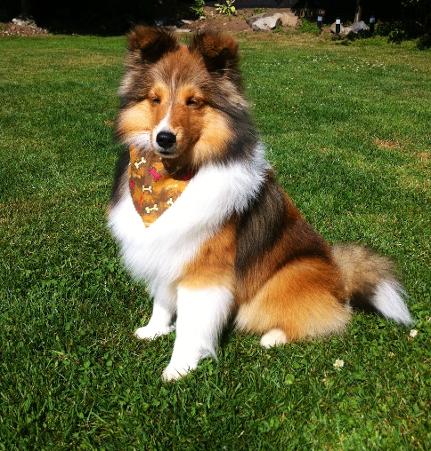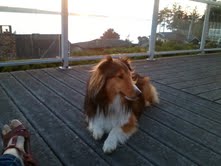 Mozart- (Mala son) enjoying afternoon hike.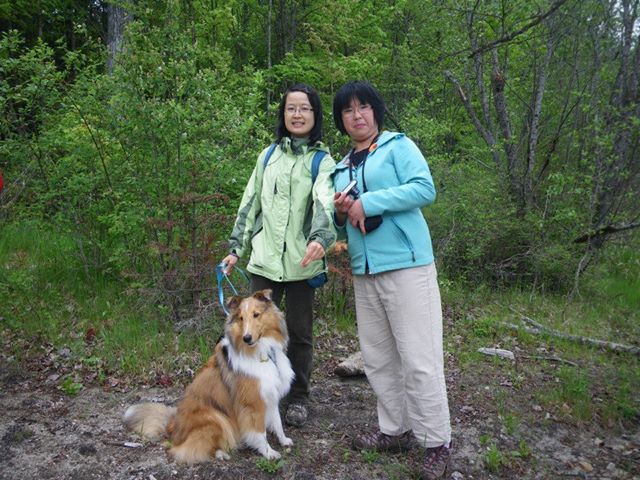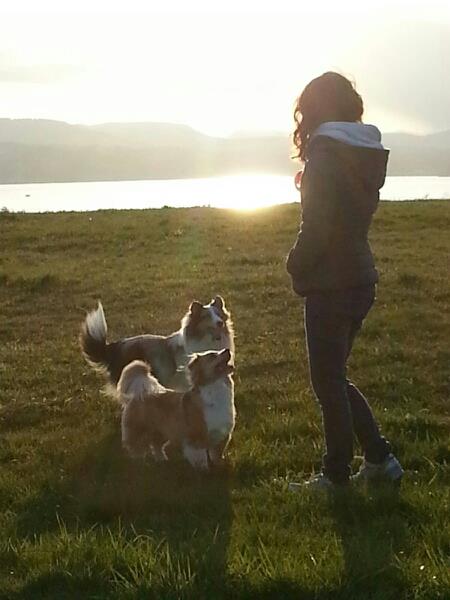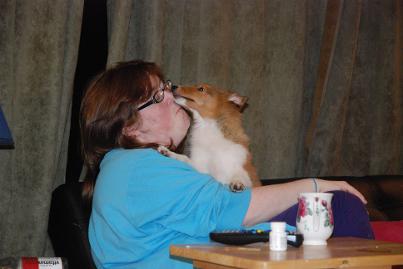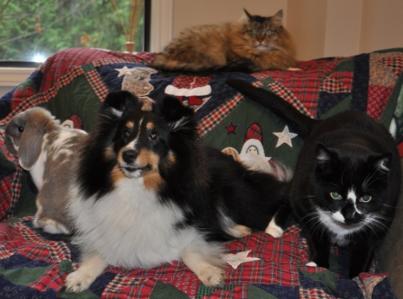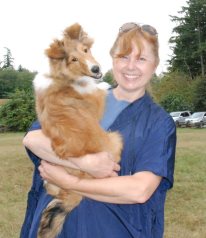 Above: Big Smiles with Aeerie
Below: Don't Go in there!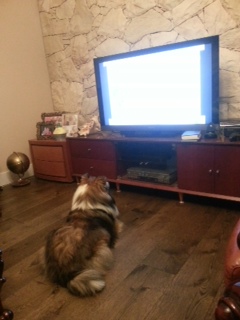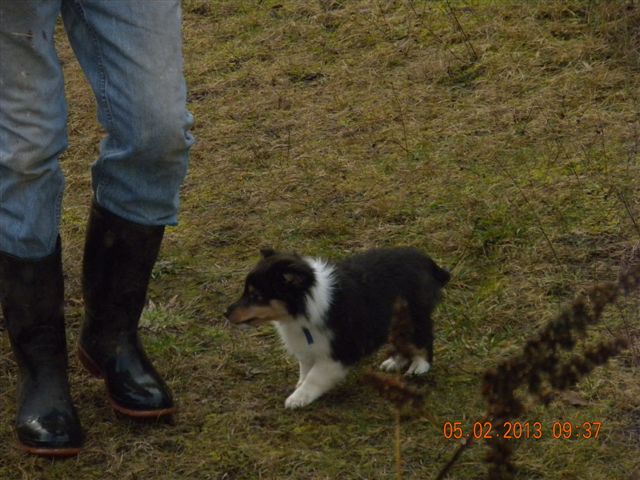 Above: Those look very chewy and delicious!
Below: Halo Snoozes Hardcore!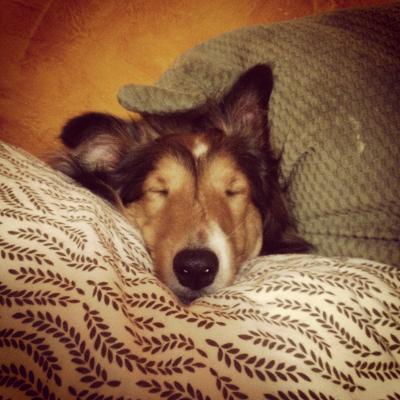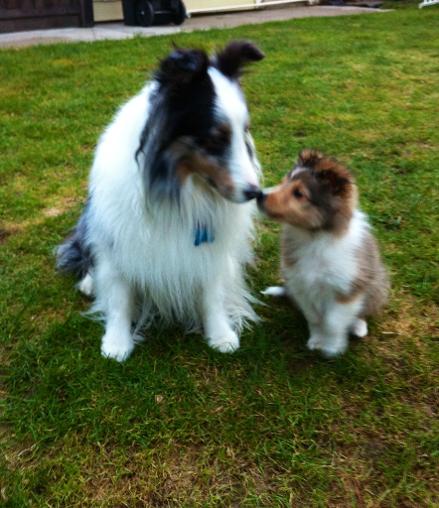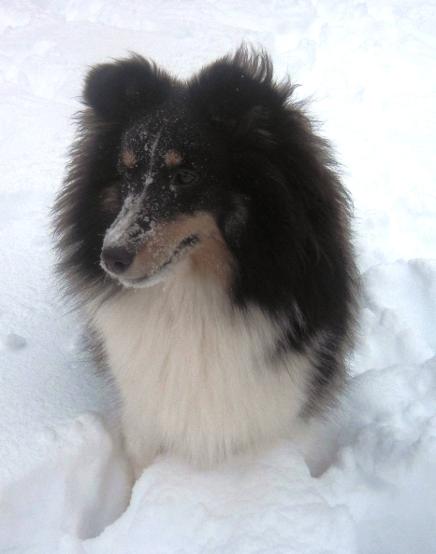 Above: Mystique gets Frosty on her holiday to Ontario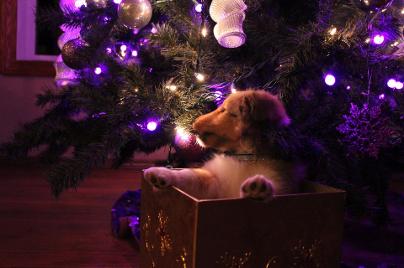 Above: The Magic of Christmas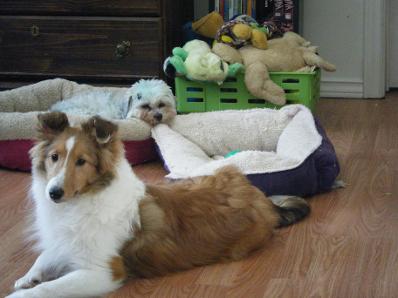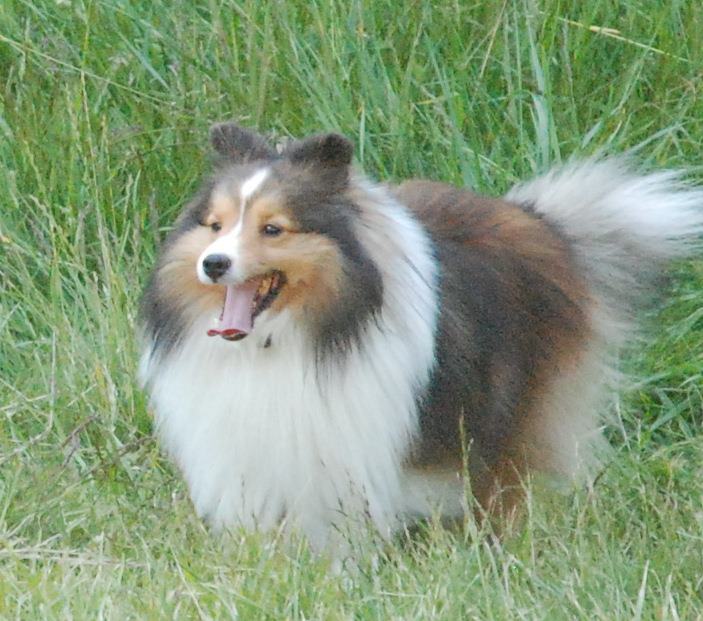 Above: Bentley Rocks on
Below: Lacey and Caffery Visit the Hospital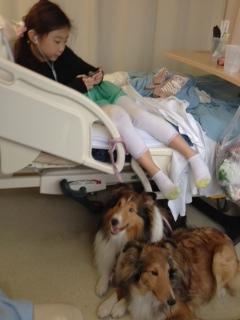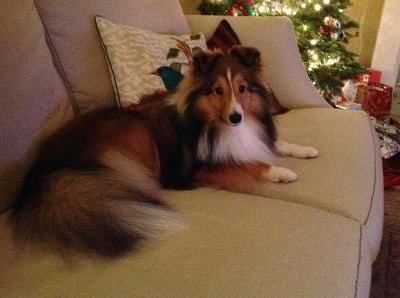 Above: Beau Celebrates his first Christmas , in style!
Below: Sable Scramble!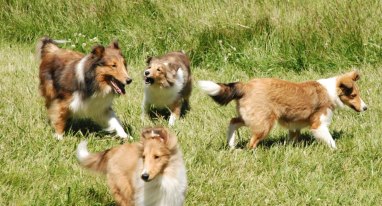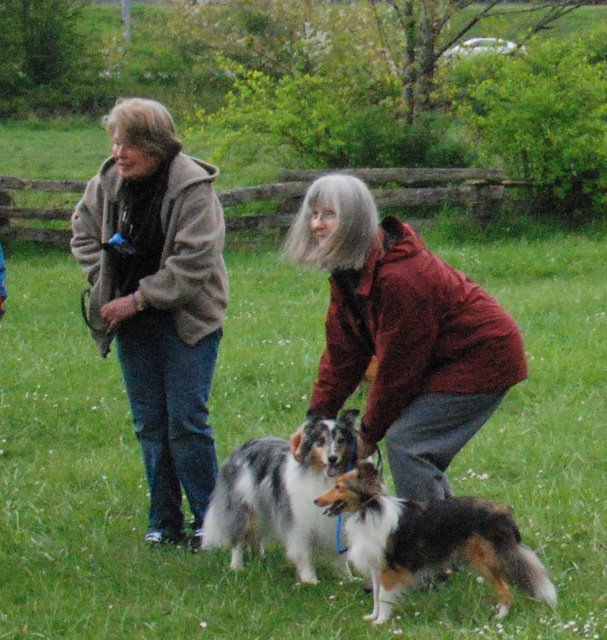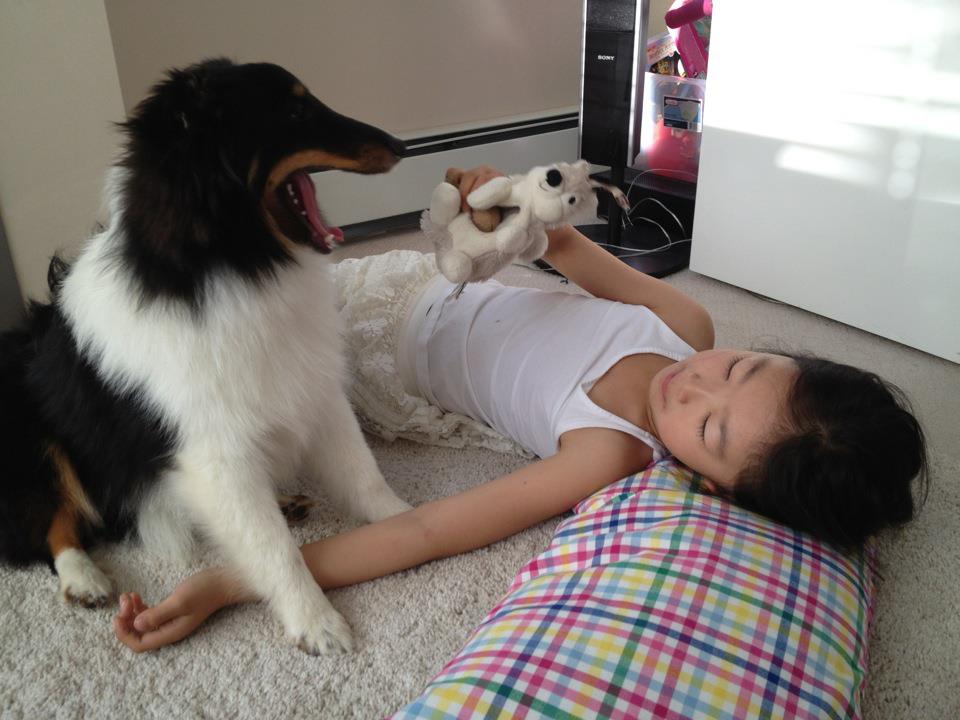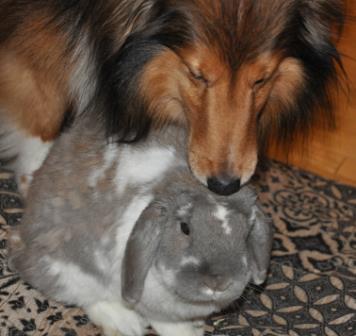 Above: Mala enjoys a morning groom session with new Pal Geroge Harrison
Below: Priya and Elizabeth Taylor- BFF Fur-Eva!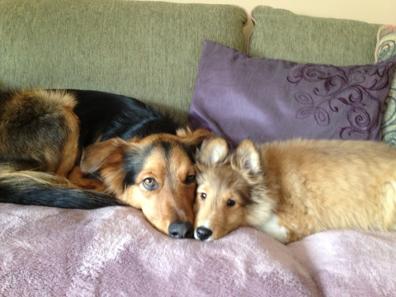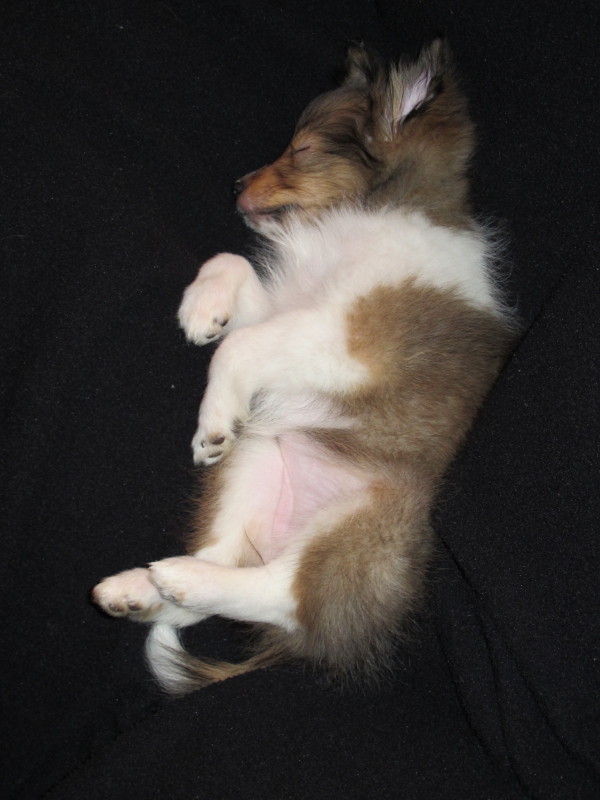 Sweet Dreams Buttercup!
Hey! Where did that Ball go!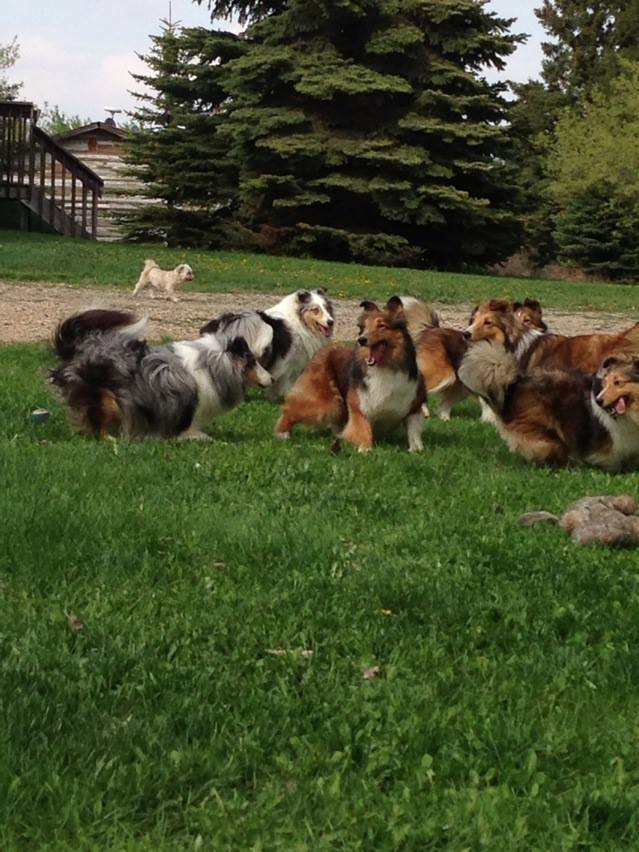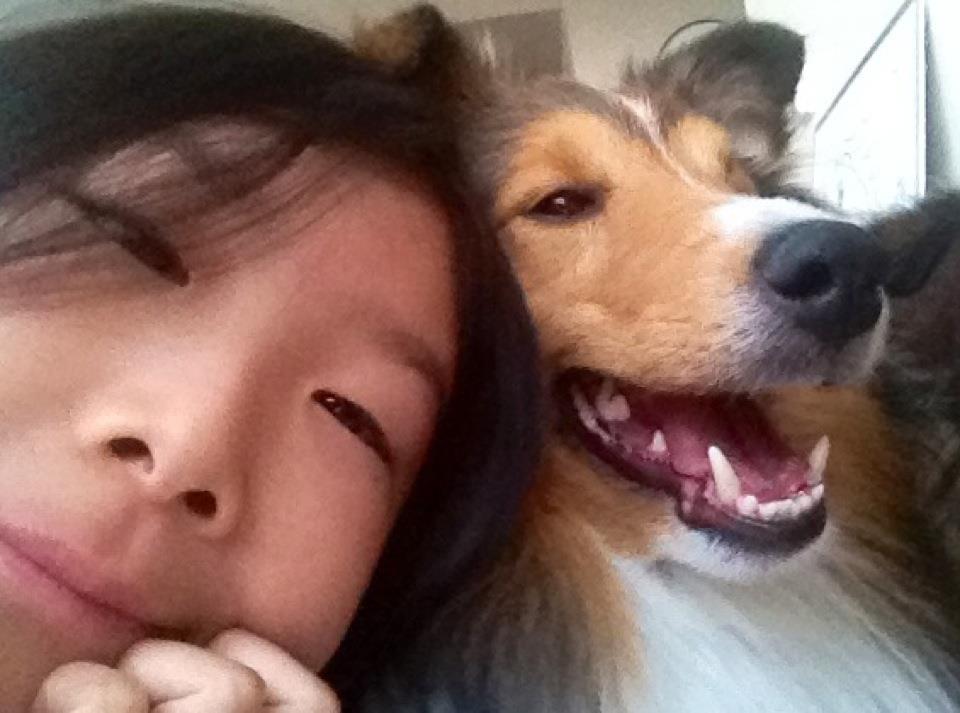 Majestic Makenzie All grown up! she has given up skatebaording for strolls by the lake!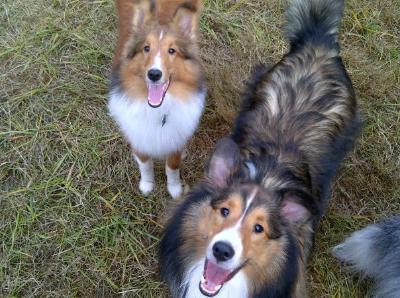 (Below)
Great fit, good support...Do you have this is in a smaller size?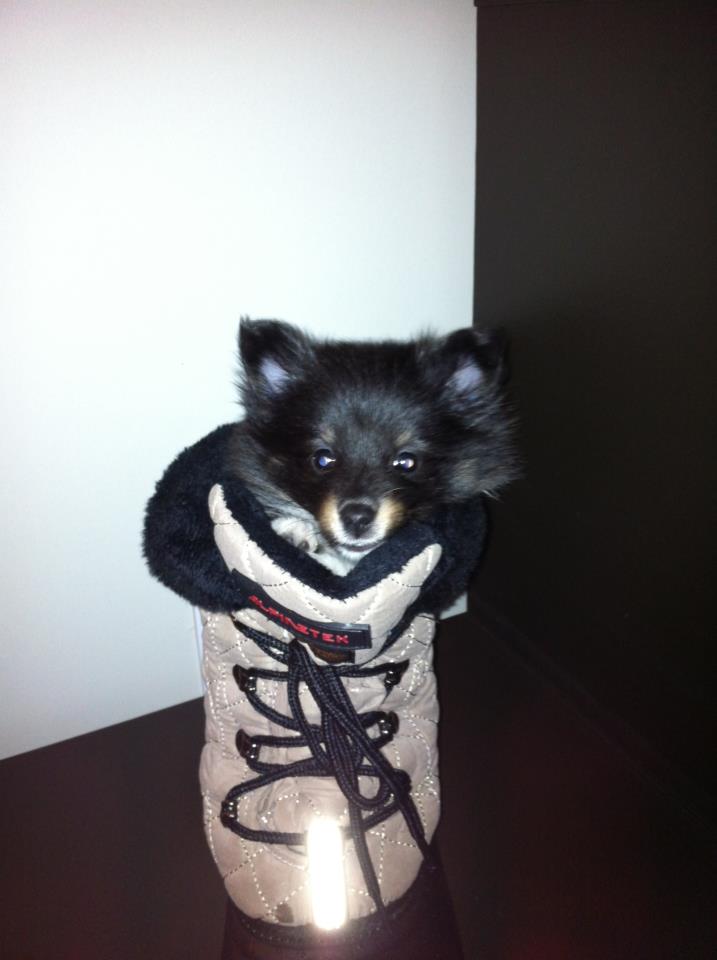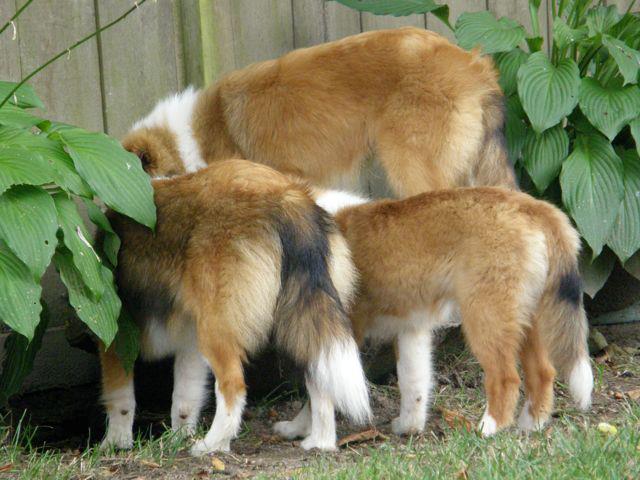 I was never this short, You lie!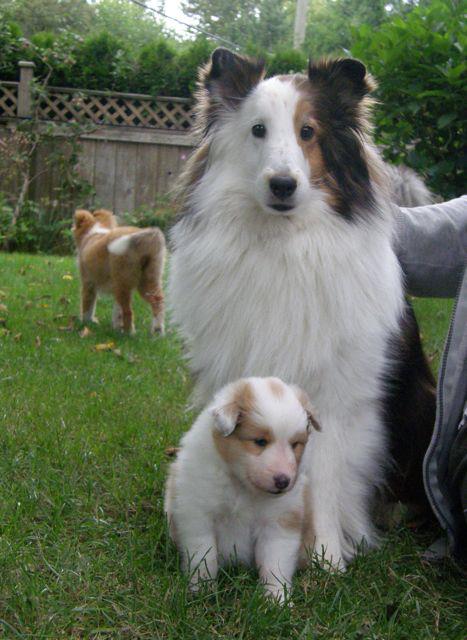 Every Orchestra needs a "Tube" Section! Running Buddies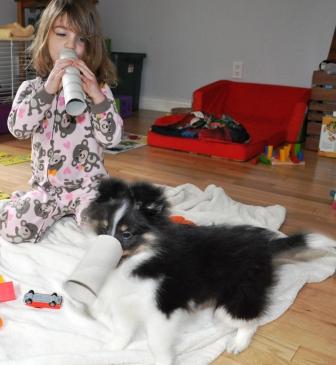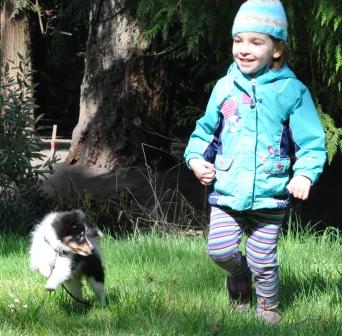 Excuse me you're grazing in my Bed!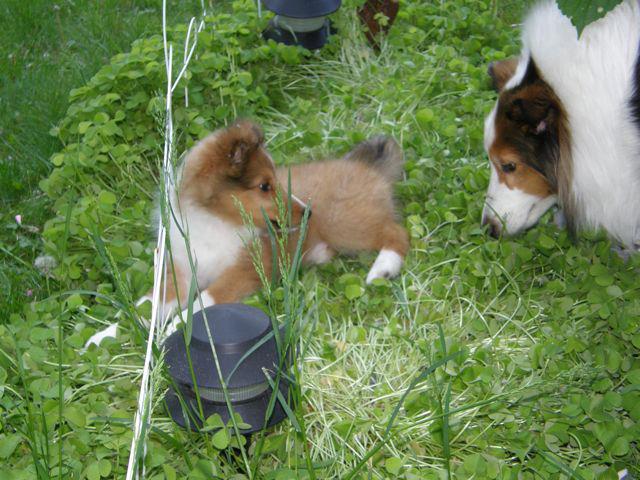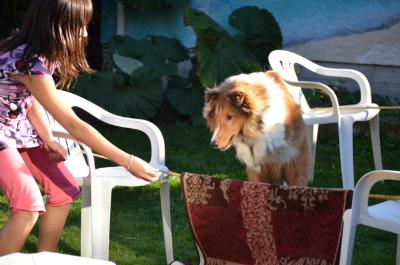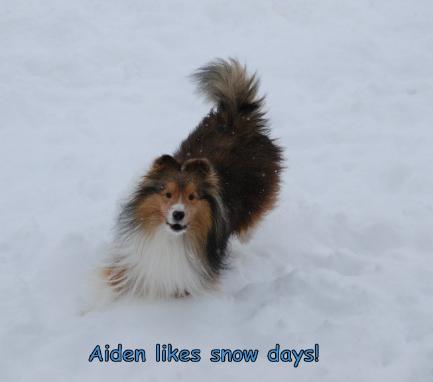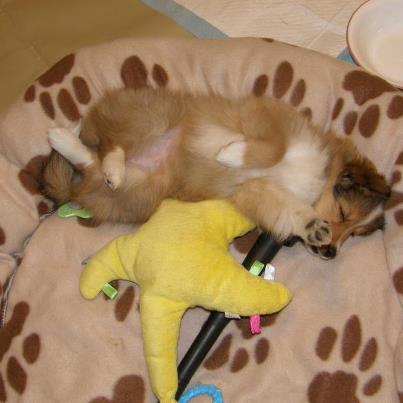 It's the hard knock life for Gabby
(Above)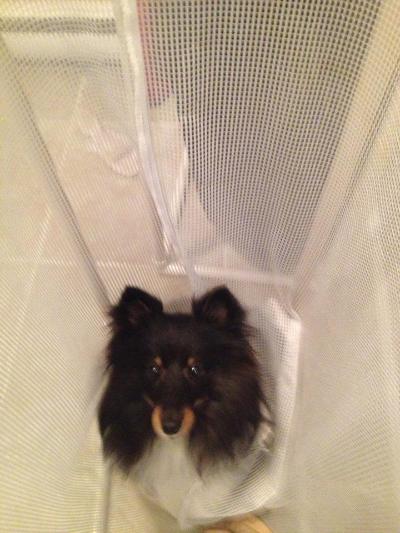 What's wrong, should I be in the other basket with the darks?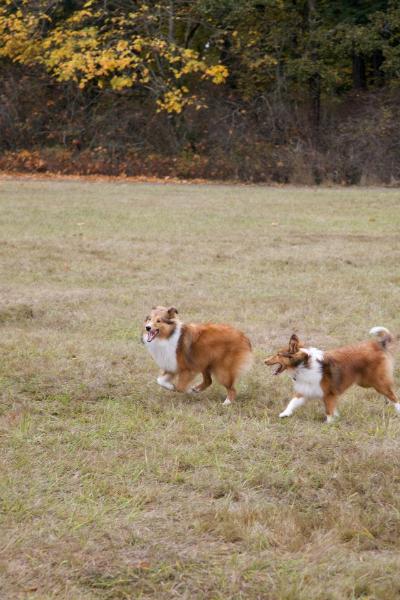 The Flying Reds: Aarie and Reba (sisters).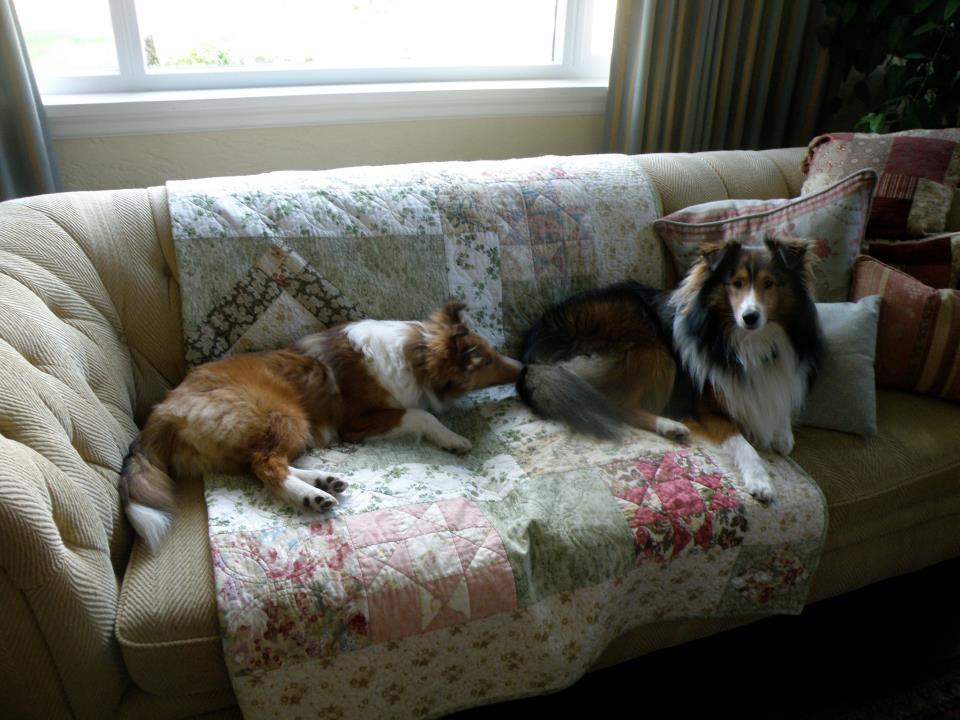 We're Gonna need a bigger sofa!
That Looks like hard work... I'll just watch thank you!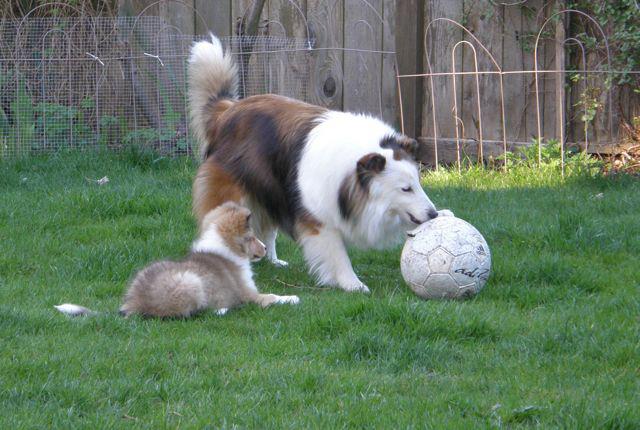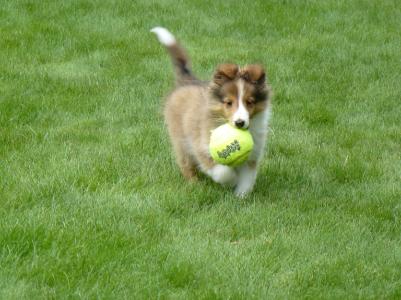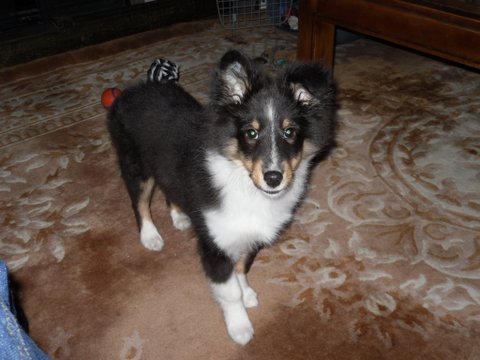 Sam and His "Thinking Ear"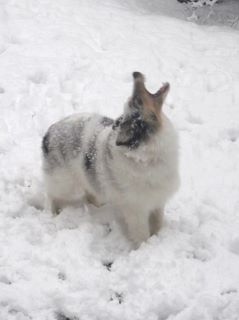 Catch a Falling snow flake...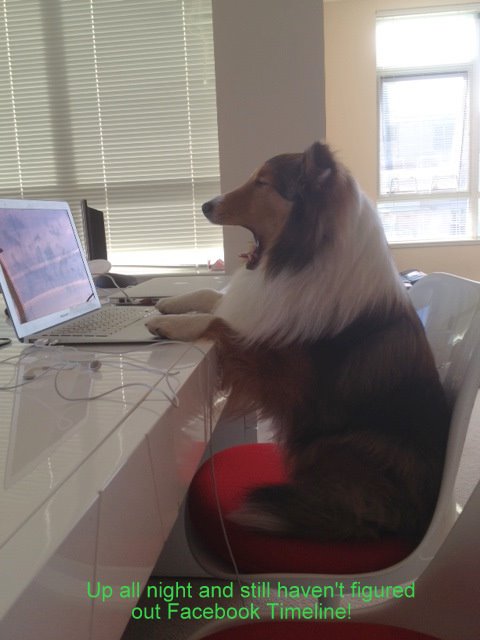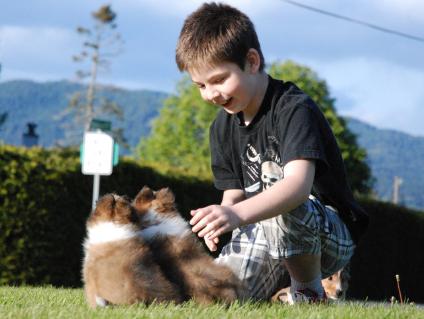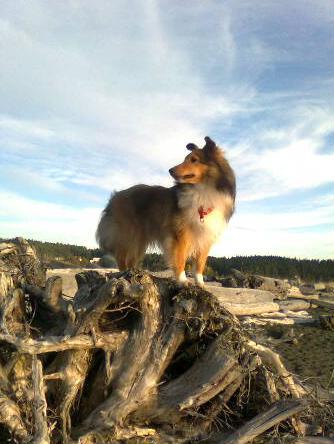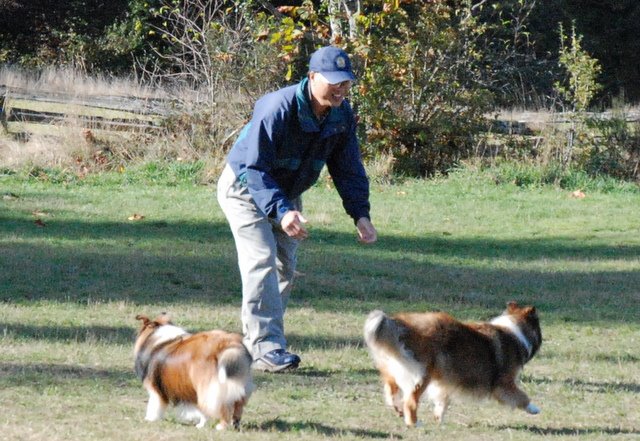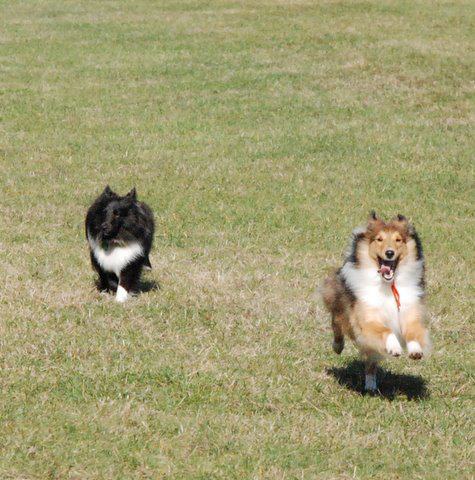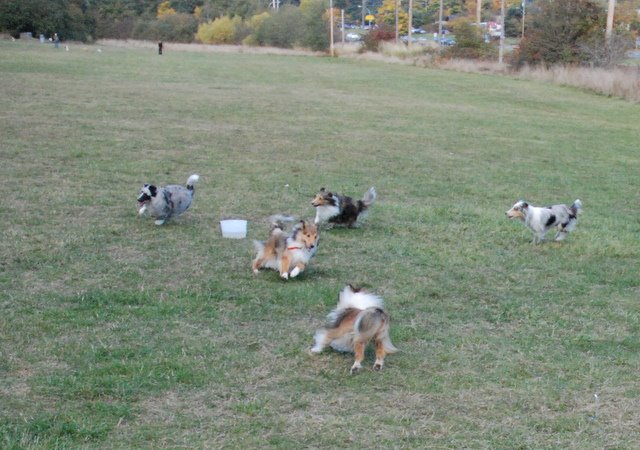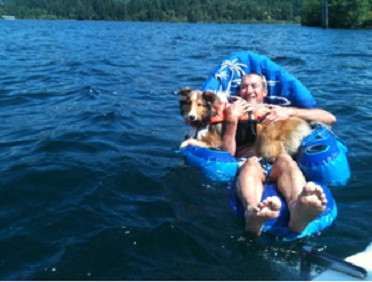 Wiskey tubing with Dad (above)
Kayleigh agility CH (below)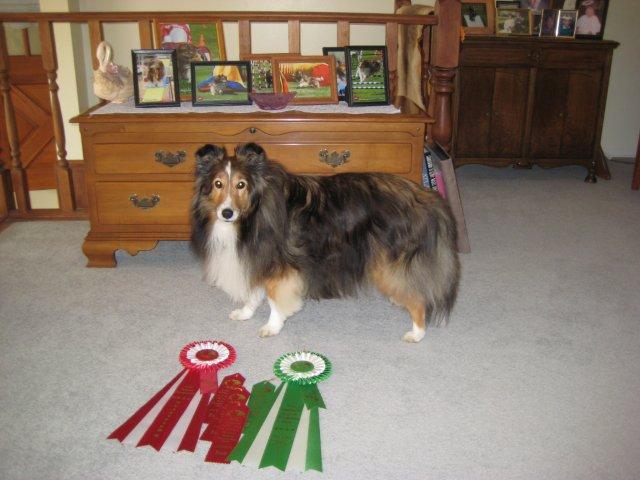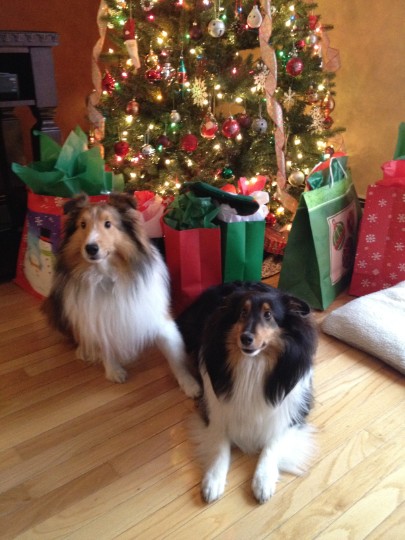 Patrone and Trooper enjoying their first Christmas together! (above)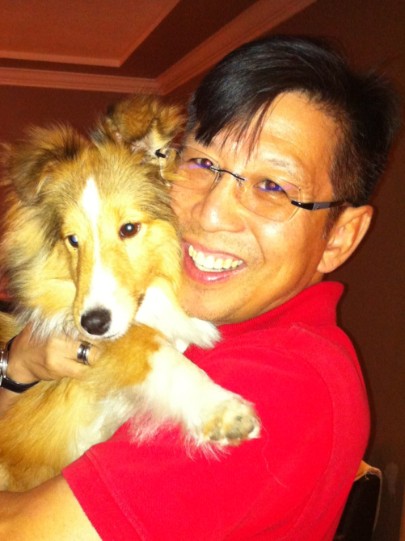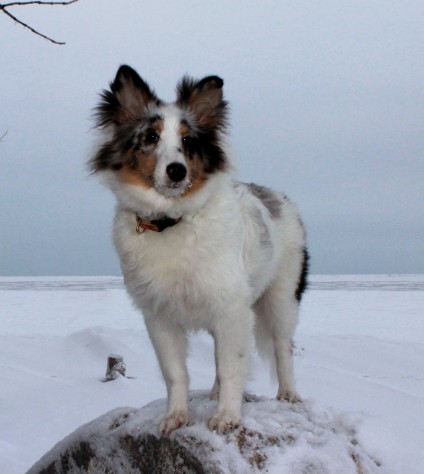 Pearl -pictured above playing King Of The Hill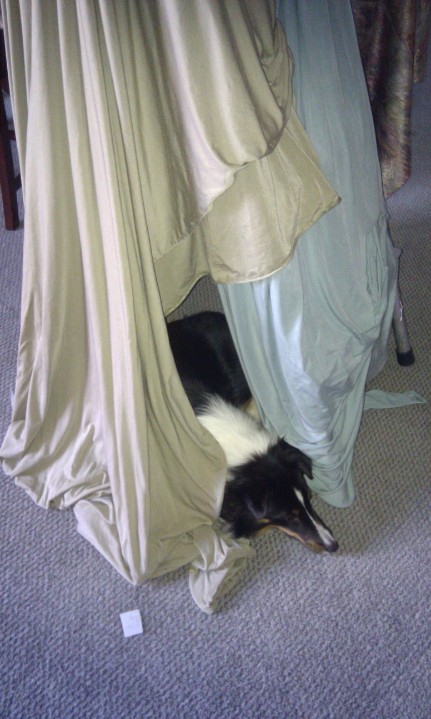 Luna in her "pup tent" (above)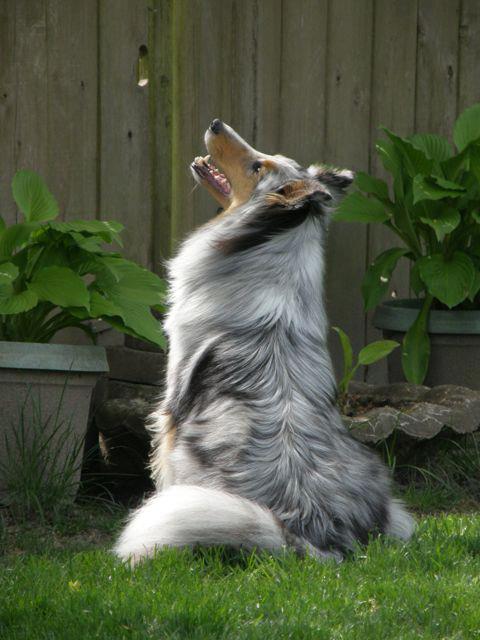 (Above) Mikos On guard against squirrels...
(Below) Kenzie plays circus dog!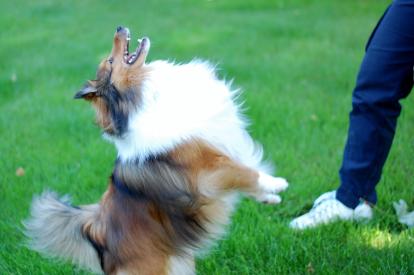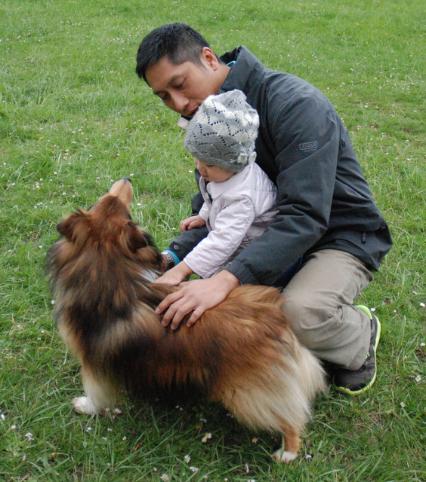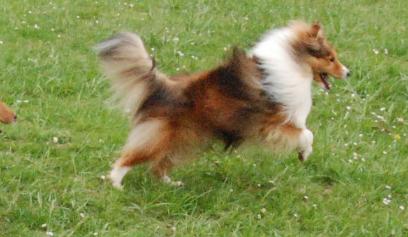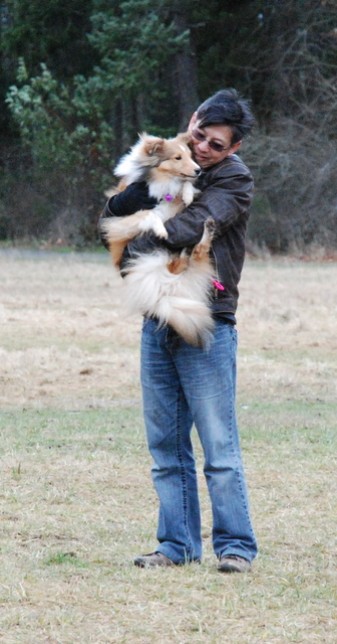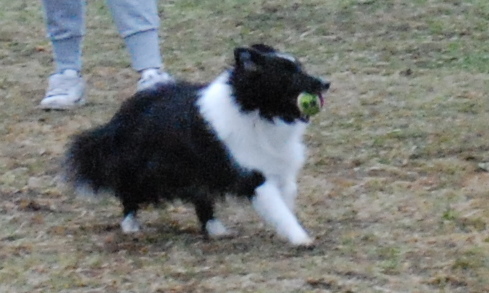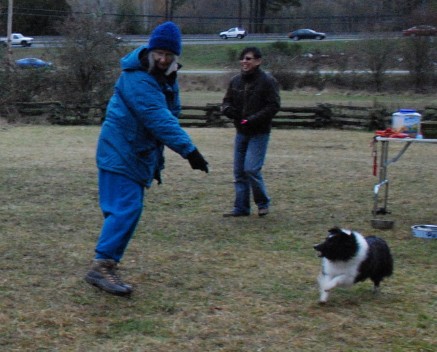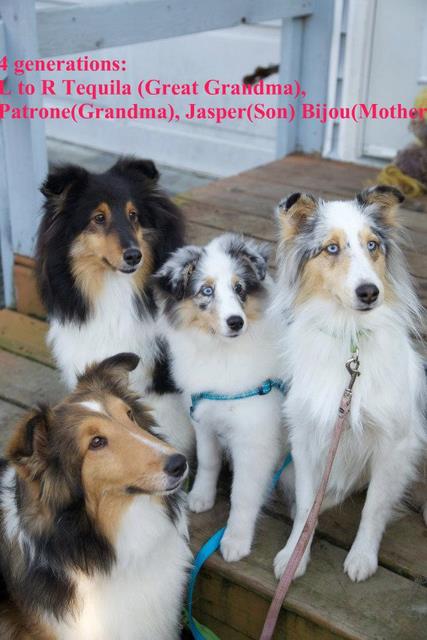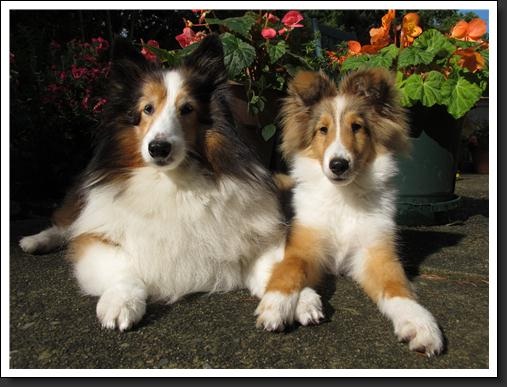 Kelsey and her new Pal Benny BFFs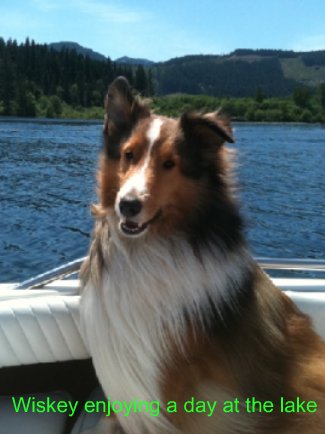 Caffrey- his future's so bright he's gotta' wear shades.....

Marty ( A Relic Son pictured above) in his favorite shady spot
(16 years young in this photo)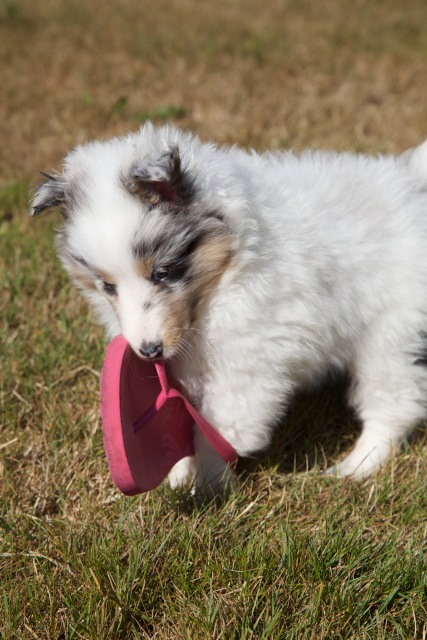 Pearl enjoy a delicious sandal...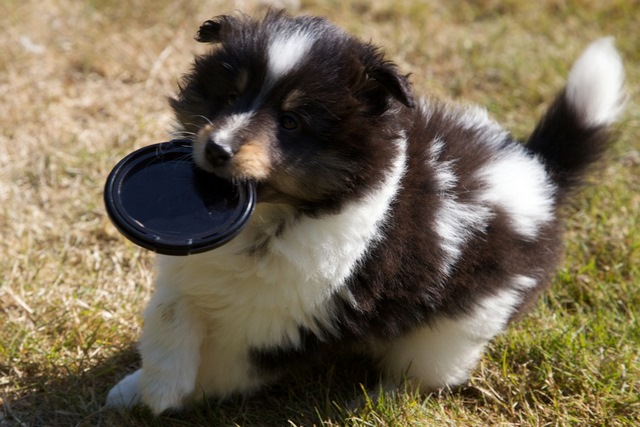 Saphire and Hanna Catching Some Rays in the pool...
Oct 2011- The first Victoria Sheltie and Collie Meet Up -come and join us for the next one!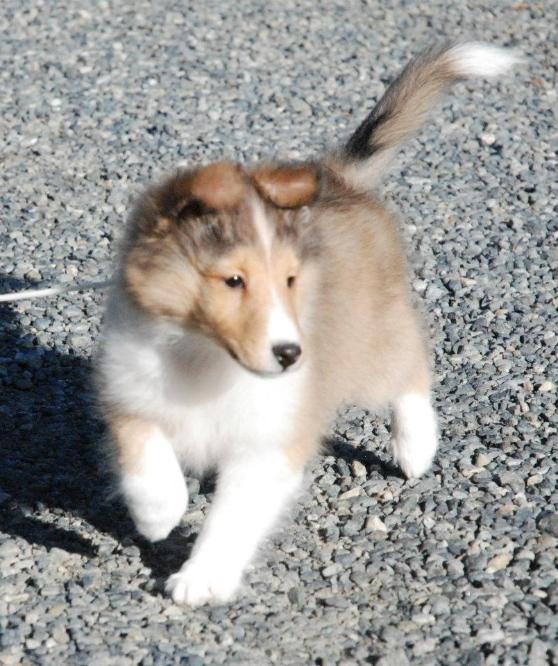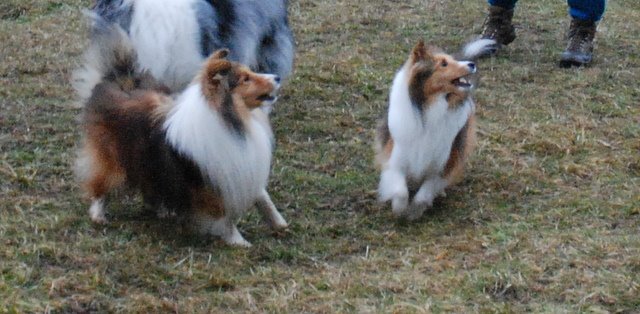 Phylio lookin' stylish (right) Cher and Aiden playing (above)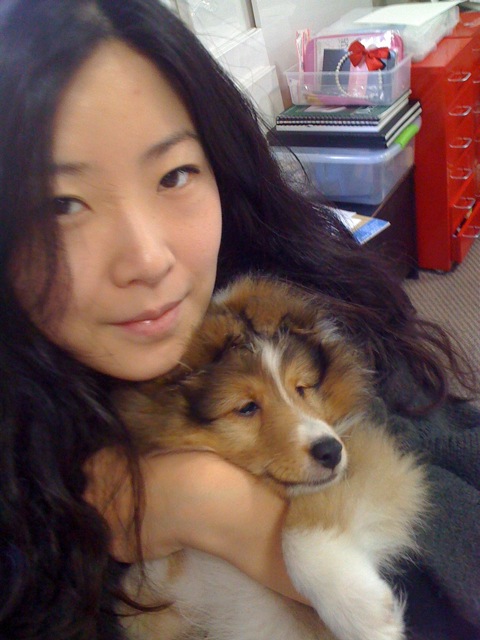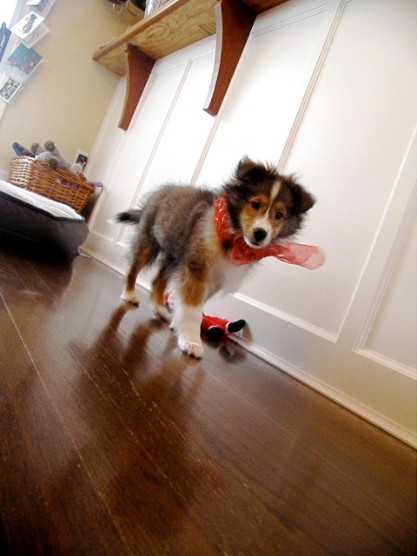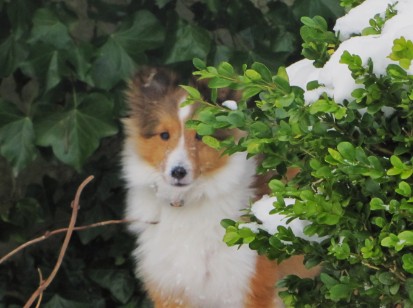 Cricket (Sable) and her pal Venus (Blue)
Relaxin'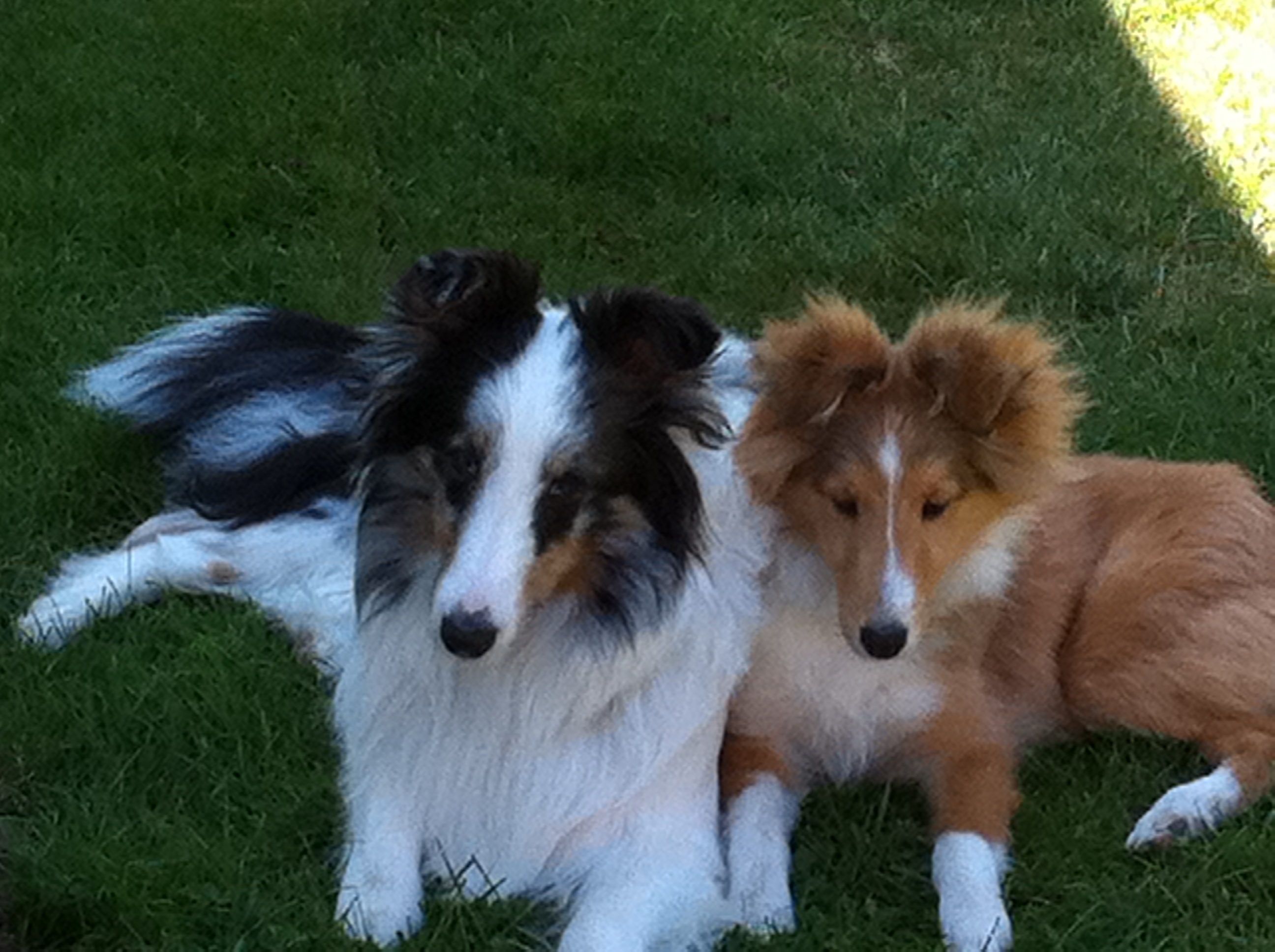 Sookie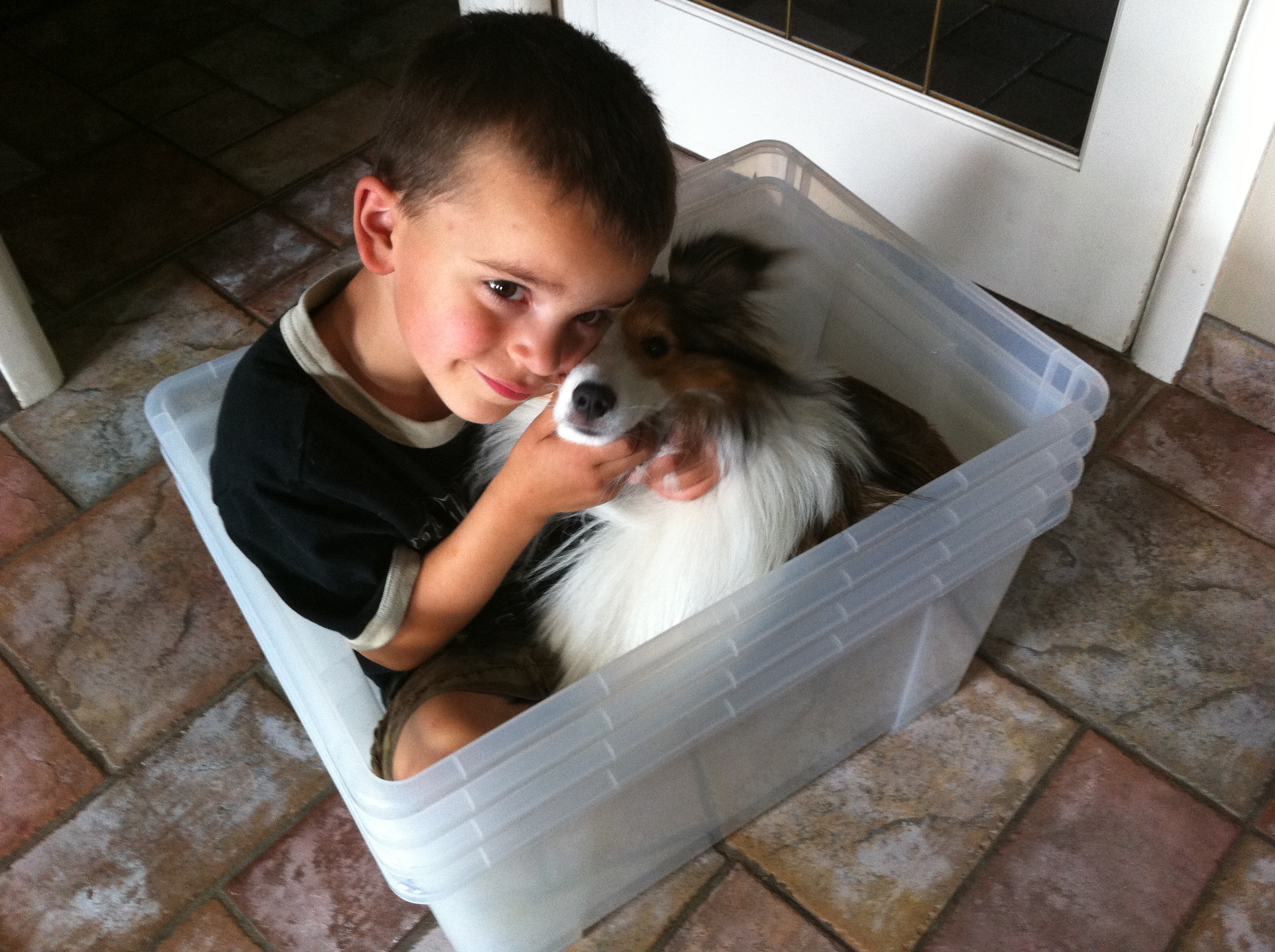 Tea Party with JJ, Caffery and Lacey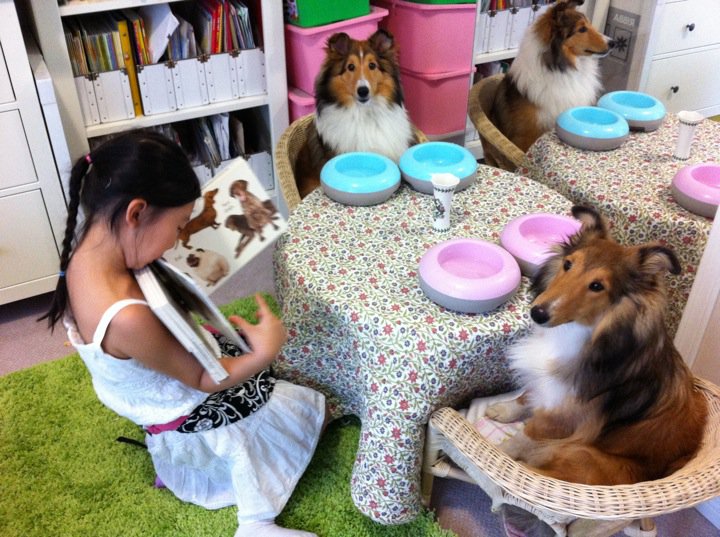 Zeah enjoying a nap with Mom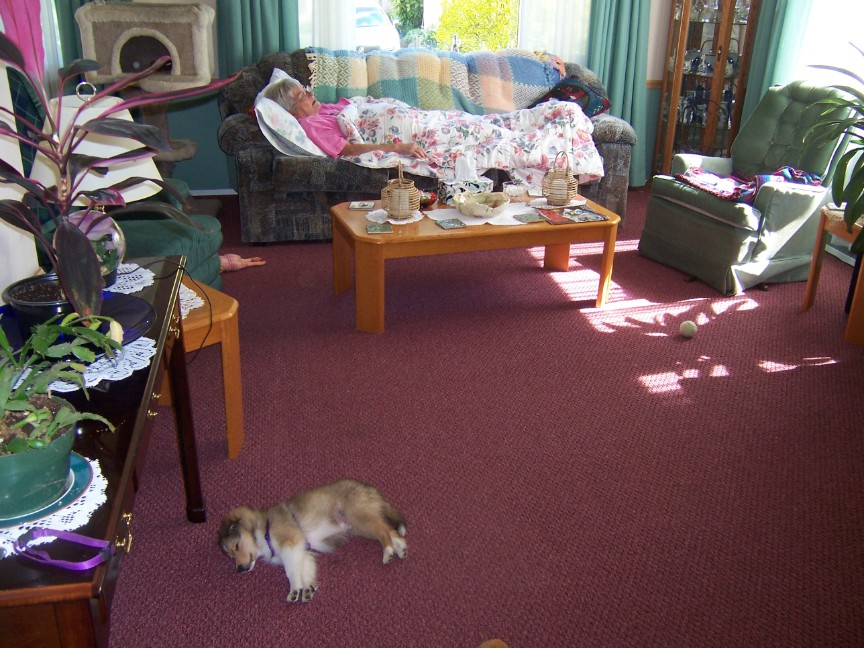 Zeah playing hard...good thing she had that nap!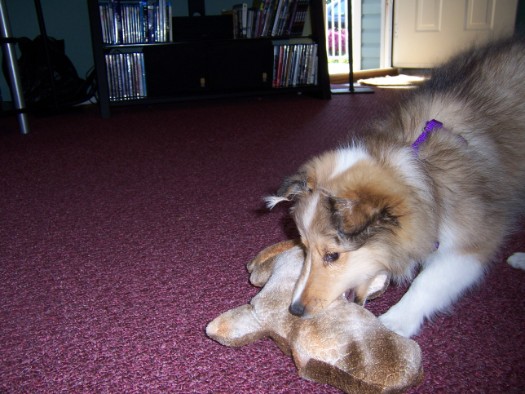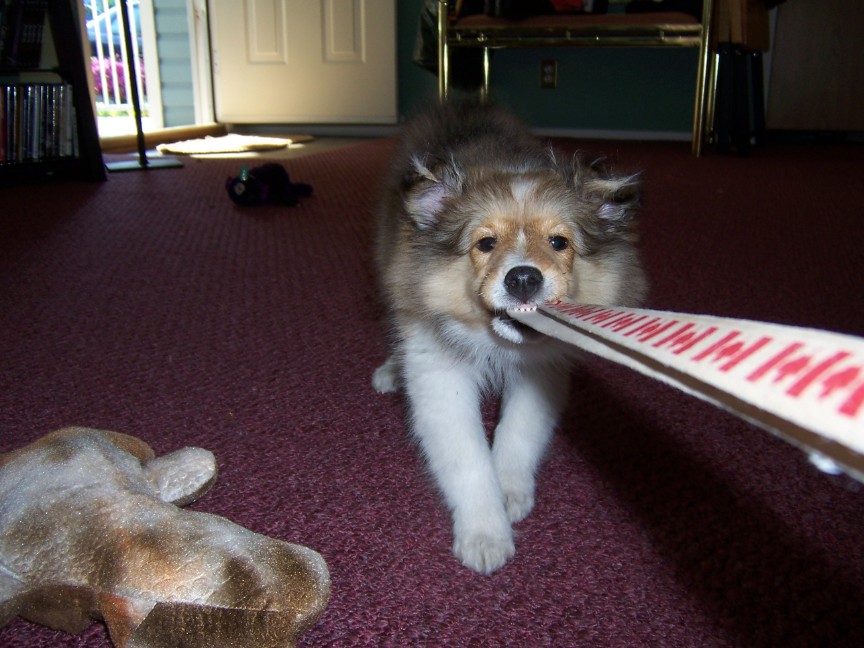 Bali Princess Aurora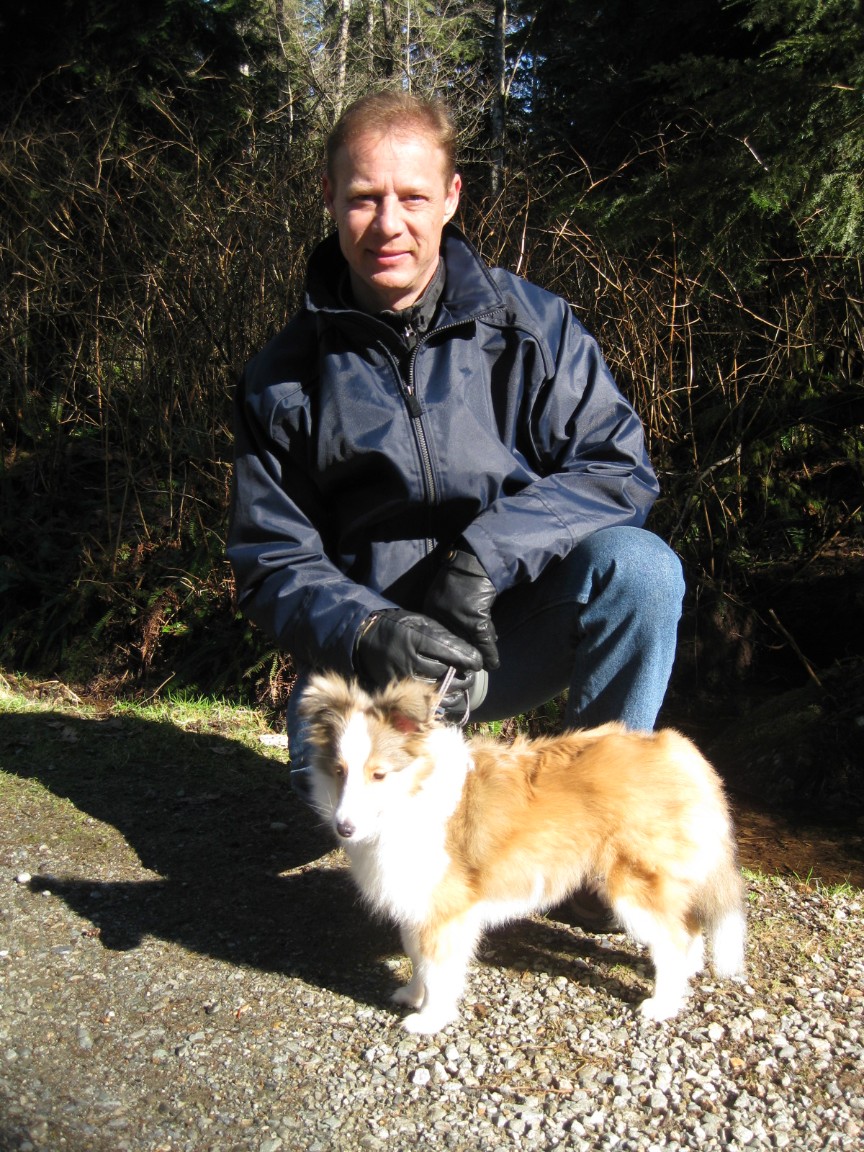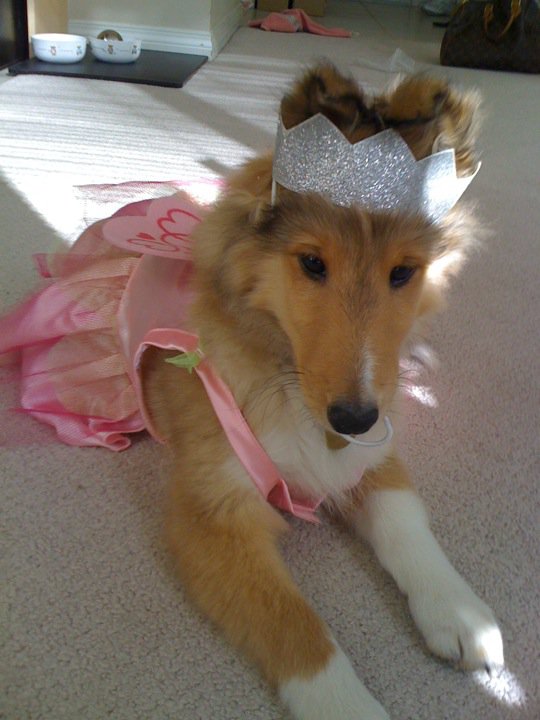 Lacey Teak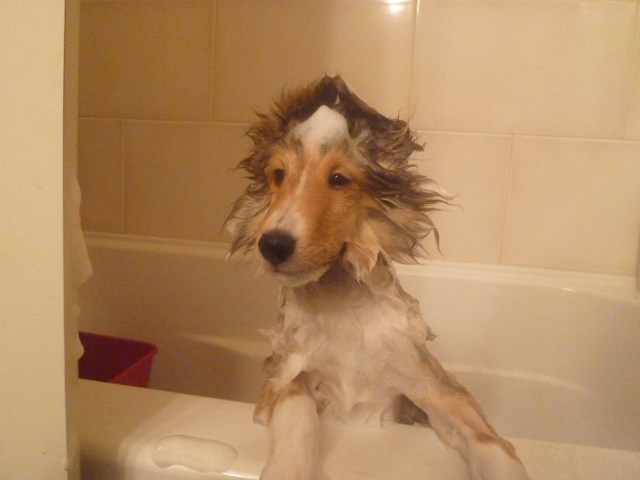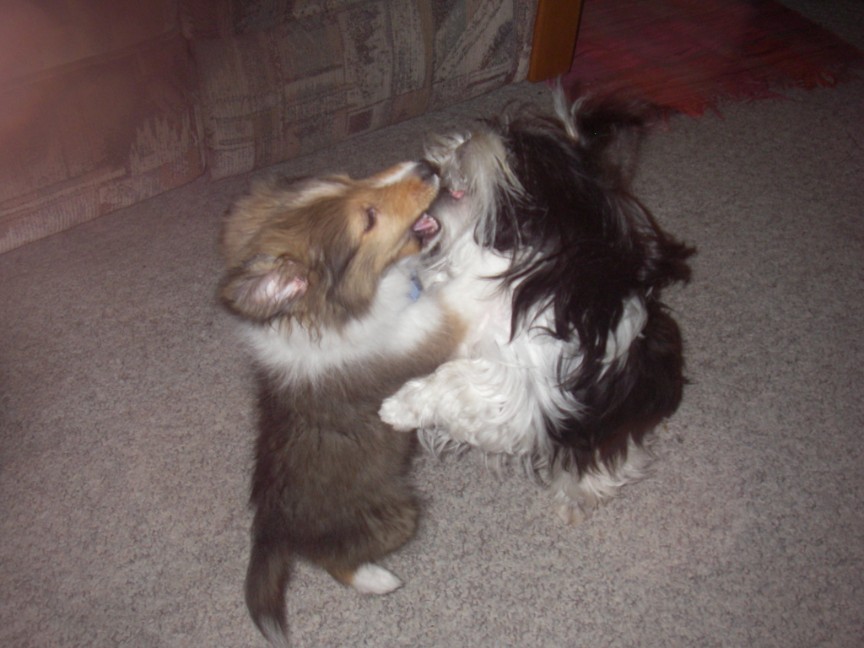 Lacey Cruisin' with Joanna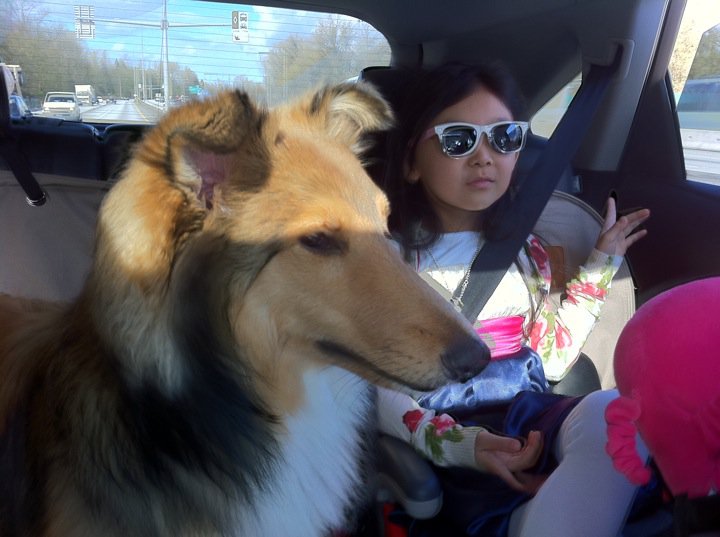 Gracie and her Mom visit the Winery....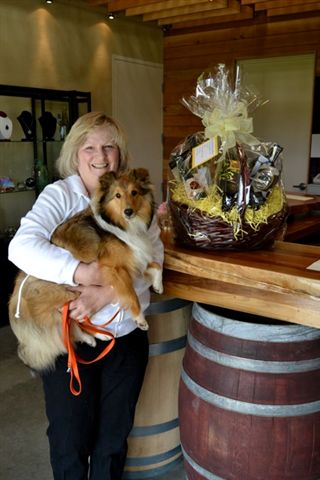 Kenzie's First Snowfall
Lacey and Caffrey explore the Beach
.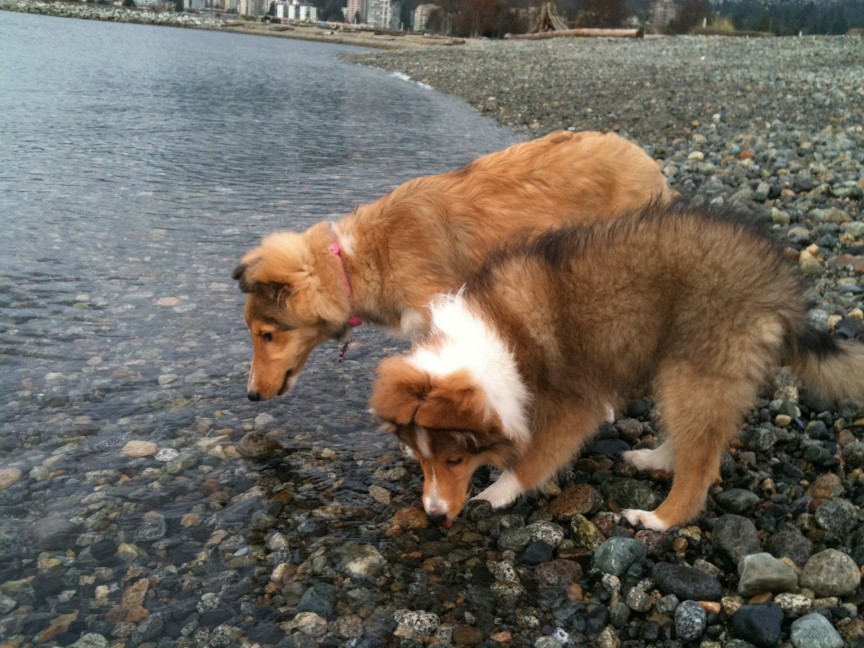 .
Gracie enjoying her first snowfall Isla at The Pet Parade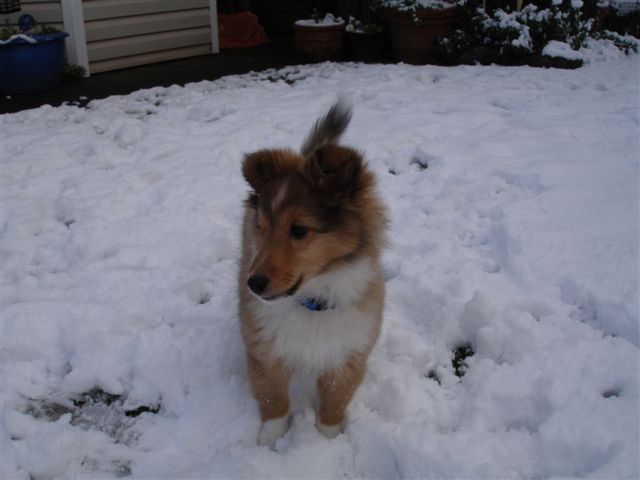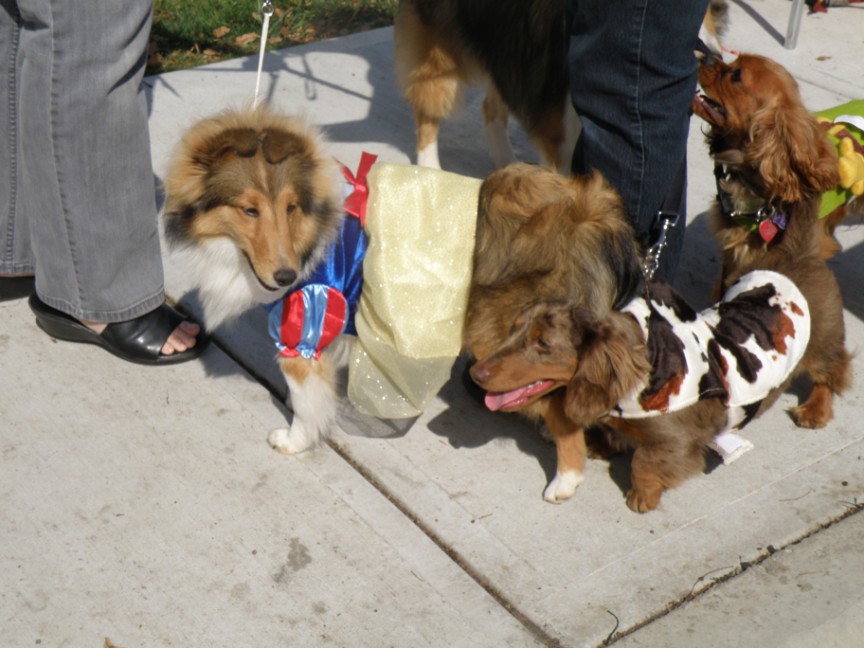 Jason and Oscar share a tender moment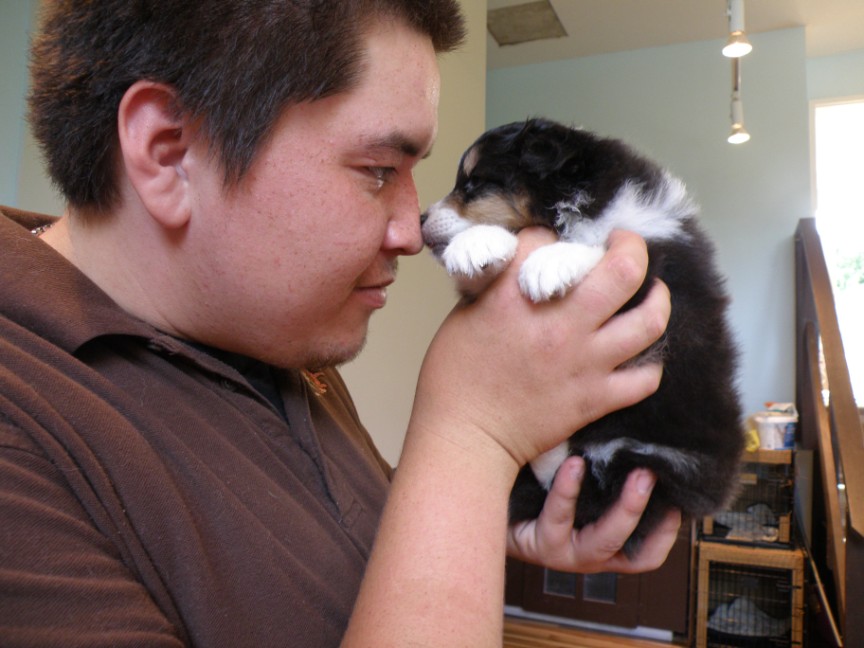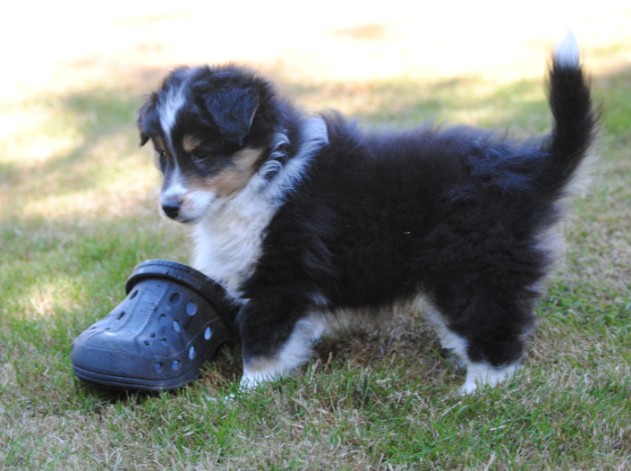 Kenzie trying a Little Skateboarding....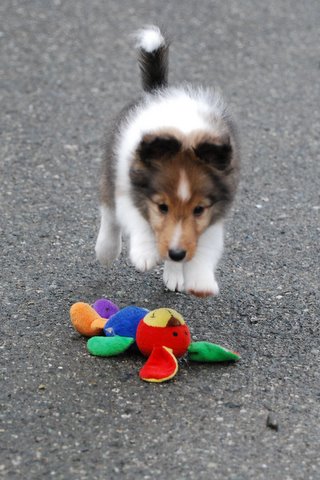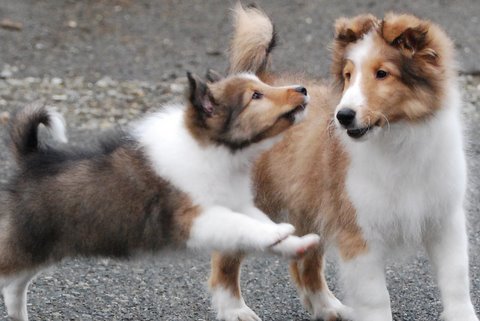 Incoming!!!!!
Whiskey, another Relic son in his golden years. Much loved and missed by his friend Lynn.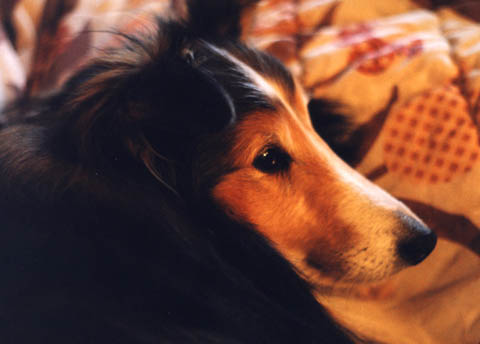 Bristol (Relic's son) enjoying a day at the lake. Pictured at 10 years old.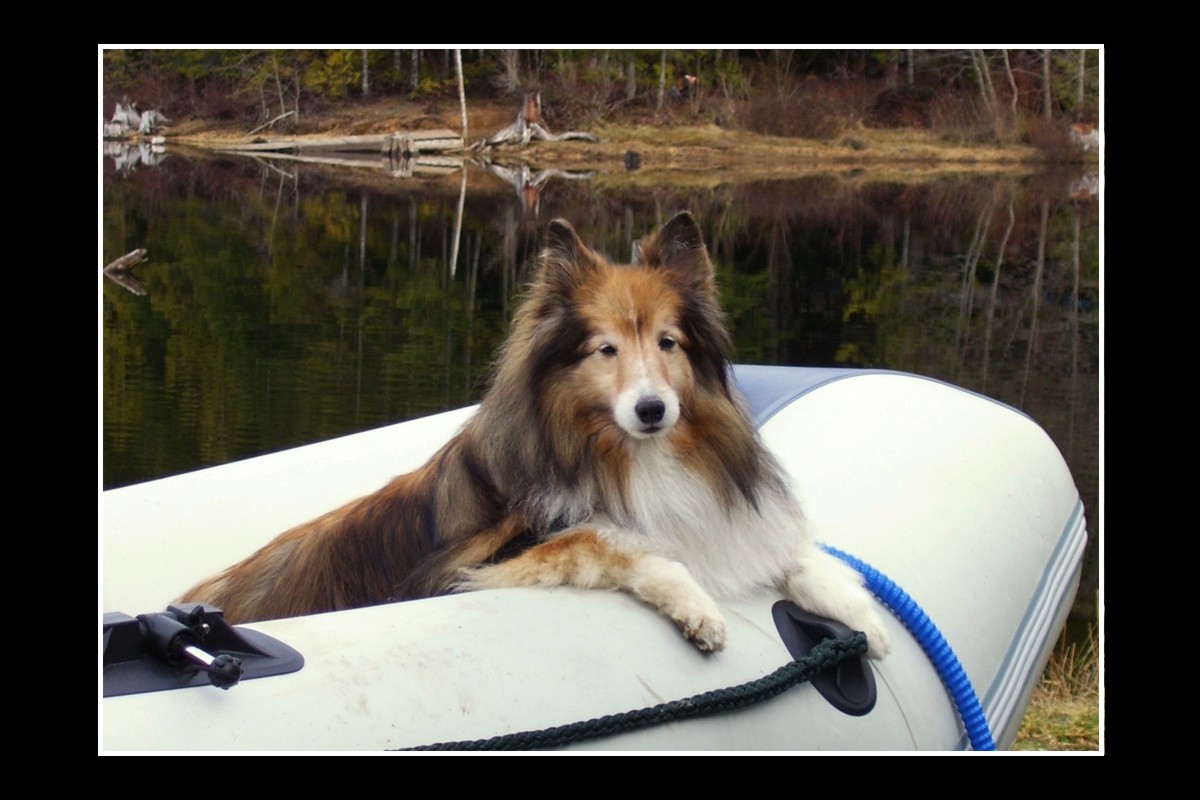 Trevor and Corey up to no good....