Am/ Can Ch Wynset Rainier Paint The Town
"Parker"
Sire: Am/Can Ch. Apple Acres Carte Blanche
Dam: Wynset Lite Brite
We are very blessed to have acquired Rincewind and Bijou's wonderful Sire. Parker has Many excellent qualities in structure and head Type that he is consistently passing on to his offspring. Not to mention those baby Blue eyes!
Besides his beautiful conformation he is a joy to live with, very easy going and quite the couch potato! Parker is no longer actively breeding and is spending his retirement in Sunny Victoria BC!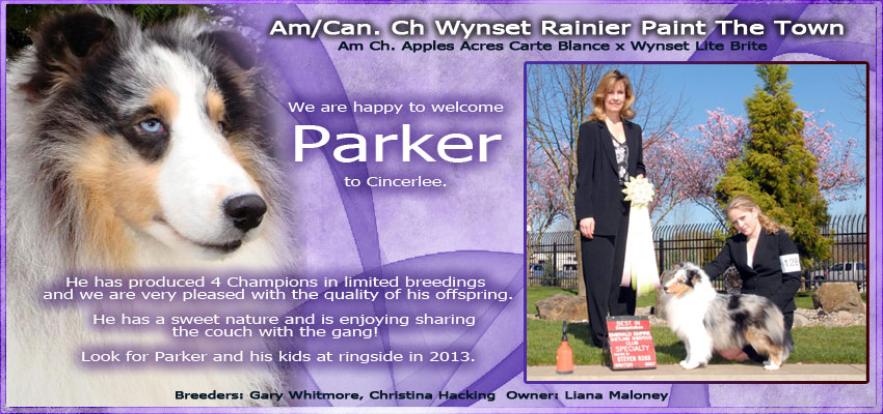 AD Designed By PL Woodruff
Parker pictured below at 5 years of age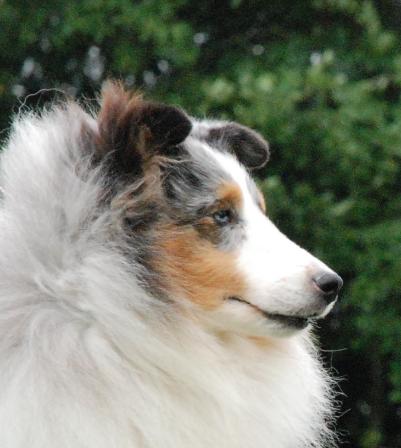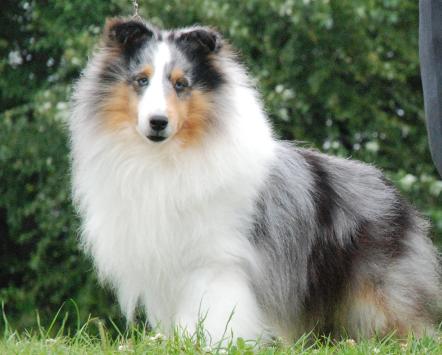 We had a wonderful weekend with Parker at the Nanaimo Kennel Club Show, his first weekend out as a special with Cincerlee he picked up 3 best of breeds and 2 group Placements, we look forward to many fun times with our Handsome Showman!
Thank you Brent Benton Once again for this wonderful boy and thank you to all of Parker's admirers for their glowing complements.
See you at Ringside!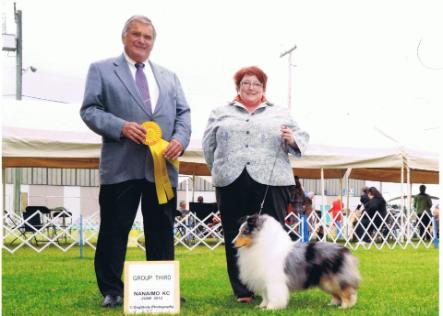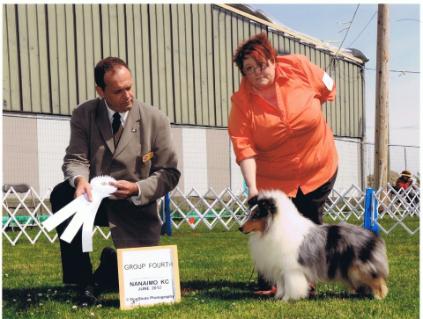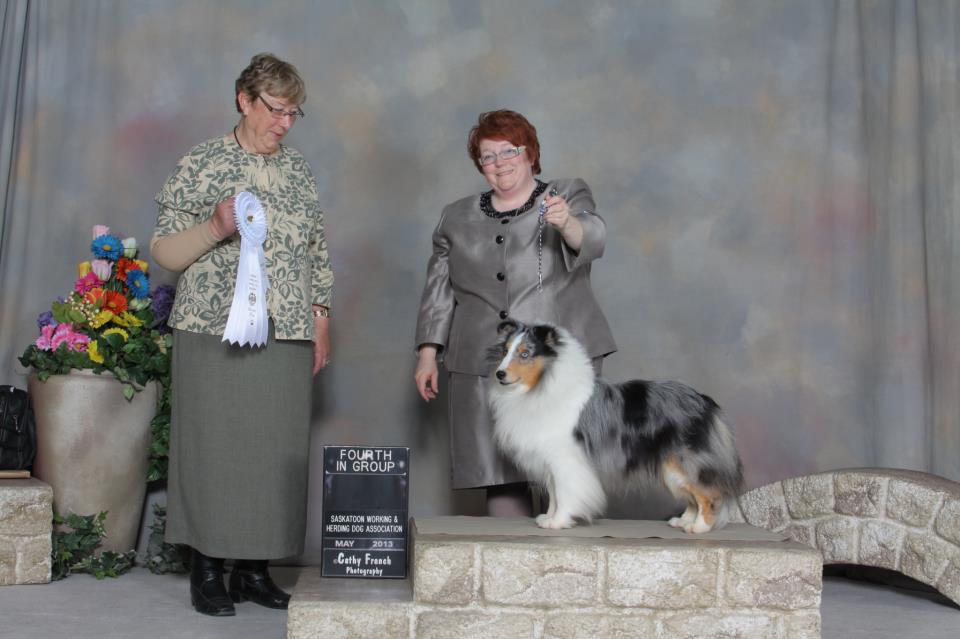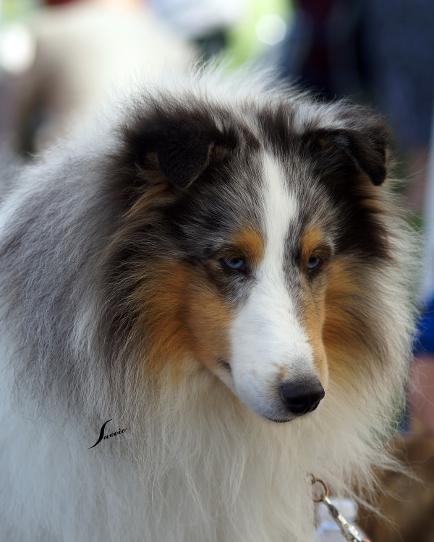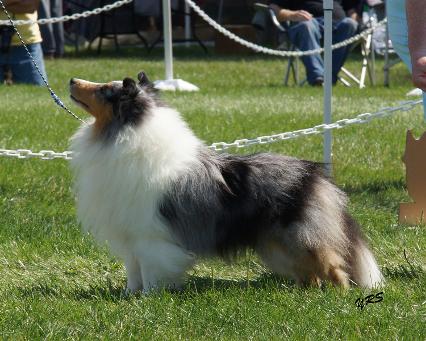 5 of Parker's Kids:
Top Left: Ch Coastalview Cincerlee Bijou
Top Right: Ch Cincerlee the Lite Fantastic
(Out of Ch Cincerlee's Strait Tequila Nite)
Middle Left: Ch. Galenabay's Cha Che
Bred by Denise and Doug Porter- Galenabay Shelties
Bottom Right: Ch. Shelgrande's Polar Ice
Bred by Corrine Rainsforth - Shelgrande Shelties
Bottom Left: Ch. Chalet's Dominique
Bred By Brent Benton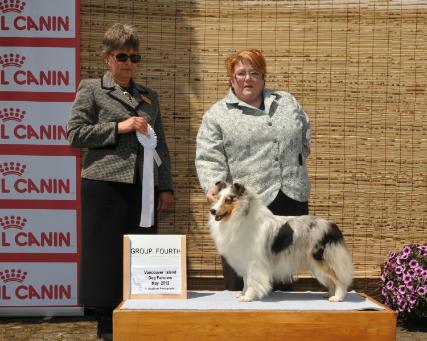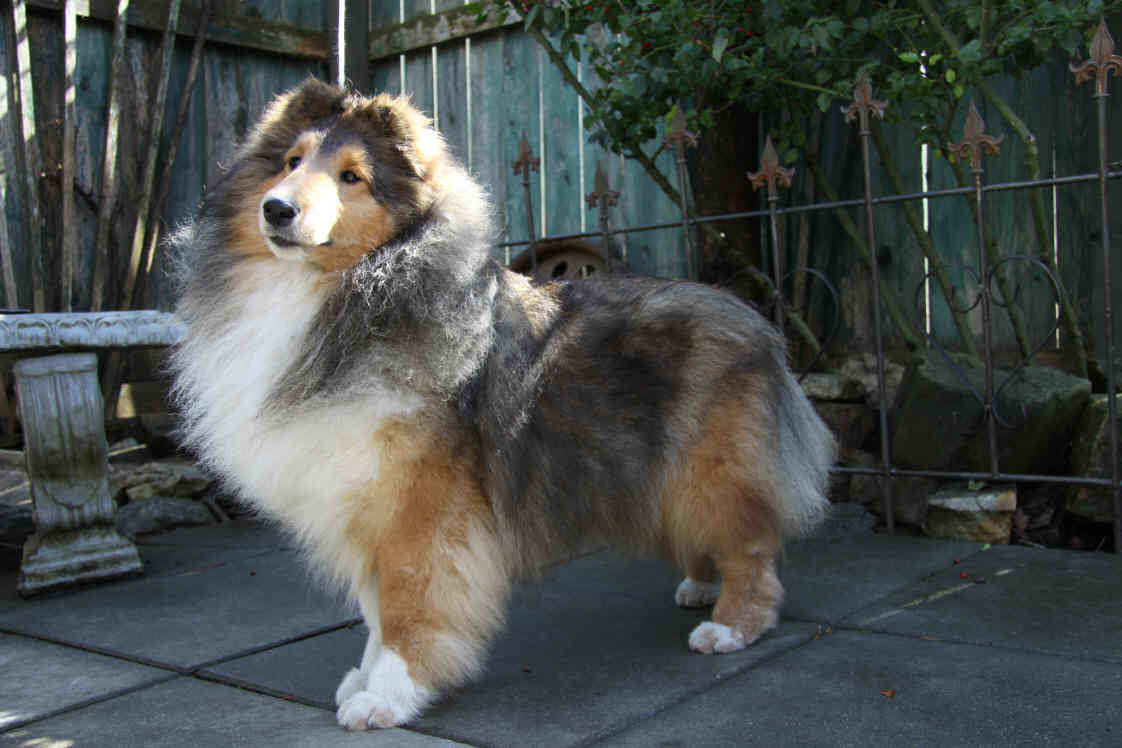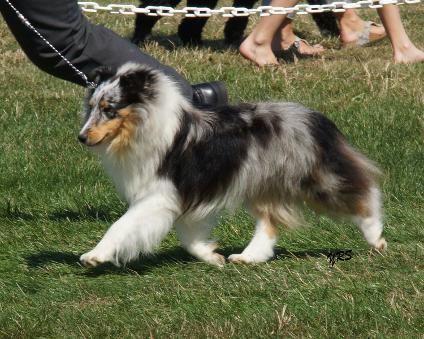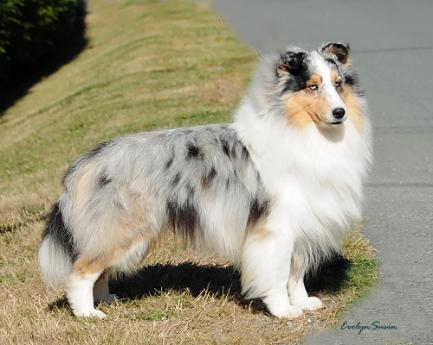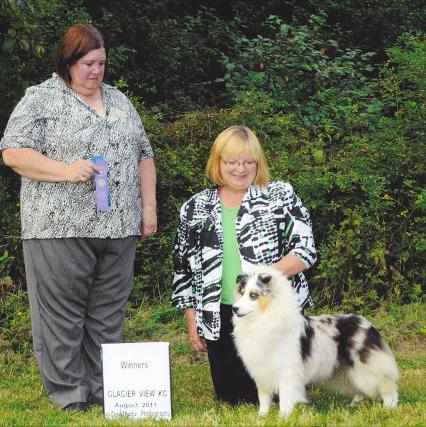 Parker consistently produced beautiful clean heads with lovely finish and fill, and long elegant necks with beautiful fronts.
He is 15 1/2" tall and White Factored