Can Grd Ch. Th Ch. SG Ch. Cincerlee's Dedication
Ian
Born: Jan 13th, 2016
Height: 15 and 1/4"
PFS, NWF, Full Dentition,OFA Hips Excellent, OFA Elbows Good,DMS low-risk 002:01 ;0002:01 aabb,CERF Clear, Thyroid Panel Clear
(further test results at bottom of page)
Ian attained his championship in very limited showing and made a good start on his grand championship before he started his teenage shed. He will be back out to play in the ring once he grows some more coat. Ian has completed his Canadian Grand Championship in short order with Multiple Group First placements along the way.Our handsome boy ventured over to Thailand to Visit Montri Bootnak (Silvermyth Shelties) where he obtained his Thai Championship his first weekend out! He is now visiting Singapore and enjoying Amanda Lim's (MapleHaven) hospitalilty! He finished his Championship in Singapore and was #2 Sheltie in Singapore for 2022! Our Special Guy, he loves to play hard in the yard, or cuddle up under the blankets on the bed. Whatever he's doing he does it with great Joy. Ian is an amazing show dog as well as a great ambassador for the breed, his sweet nature is unfaltering with everyone he meets. Yes, for everyone who has asked he IS named after our favourite Bay City Rollers song!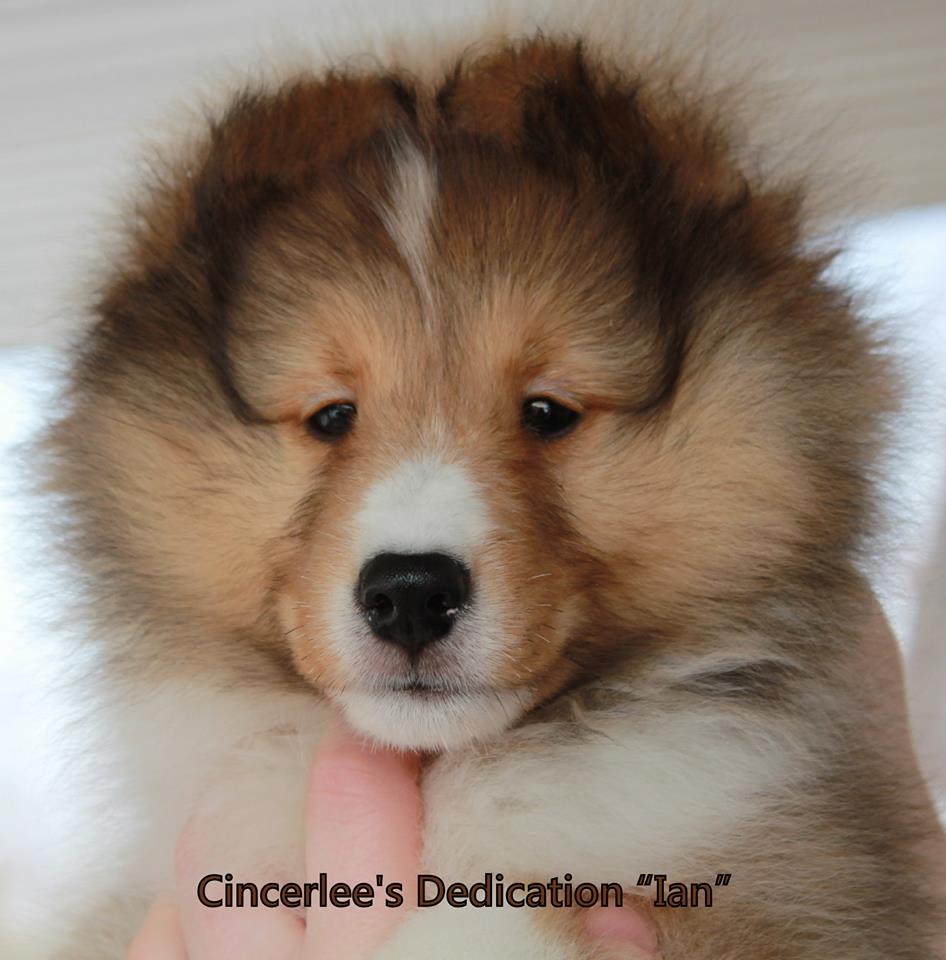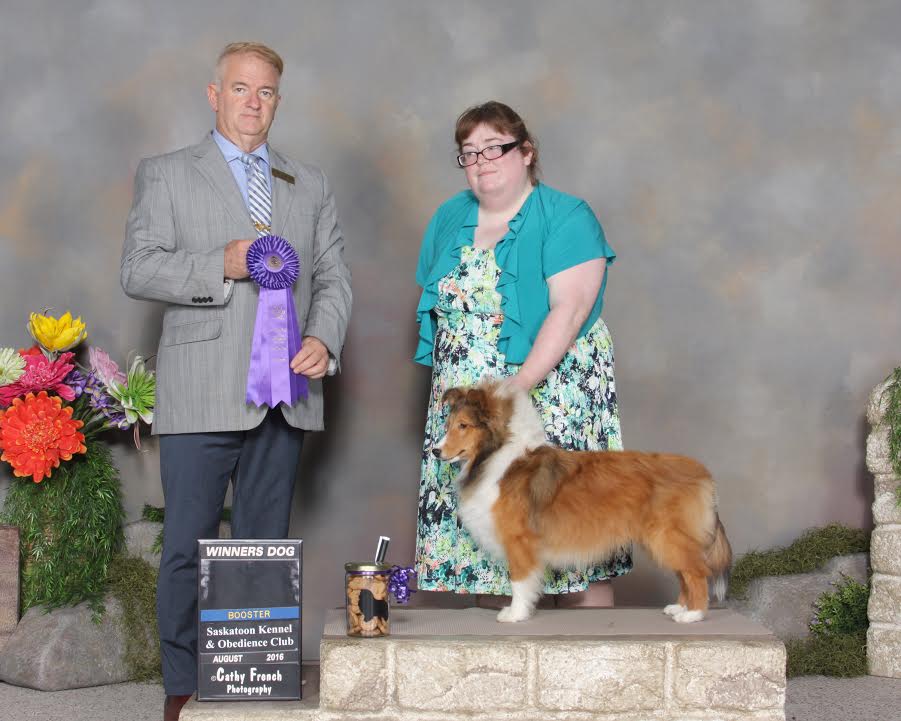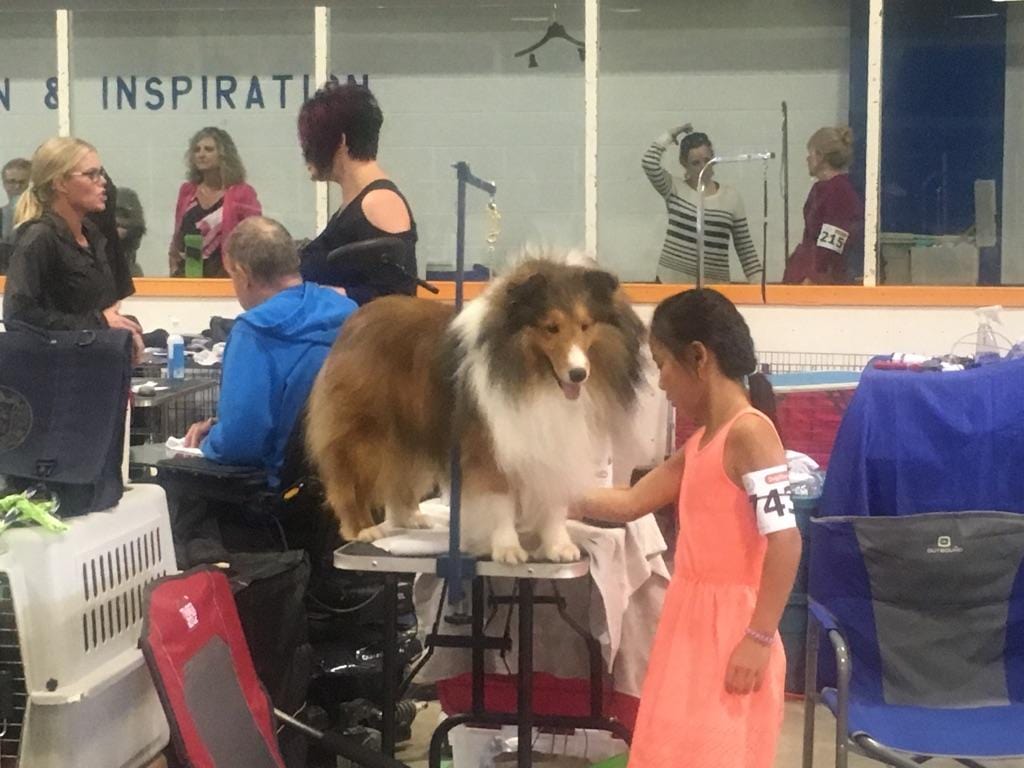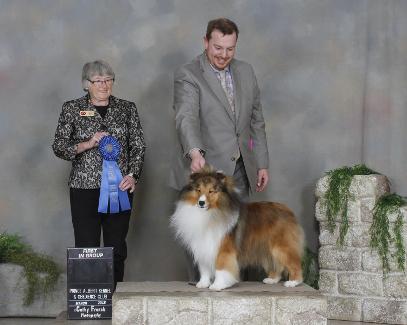 Ian at 17 weeks at his first show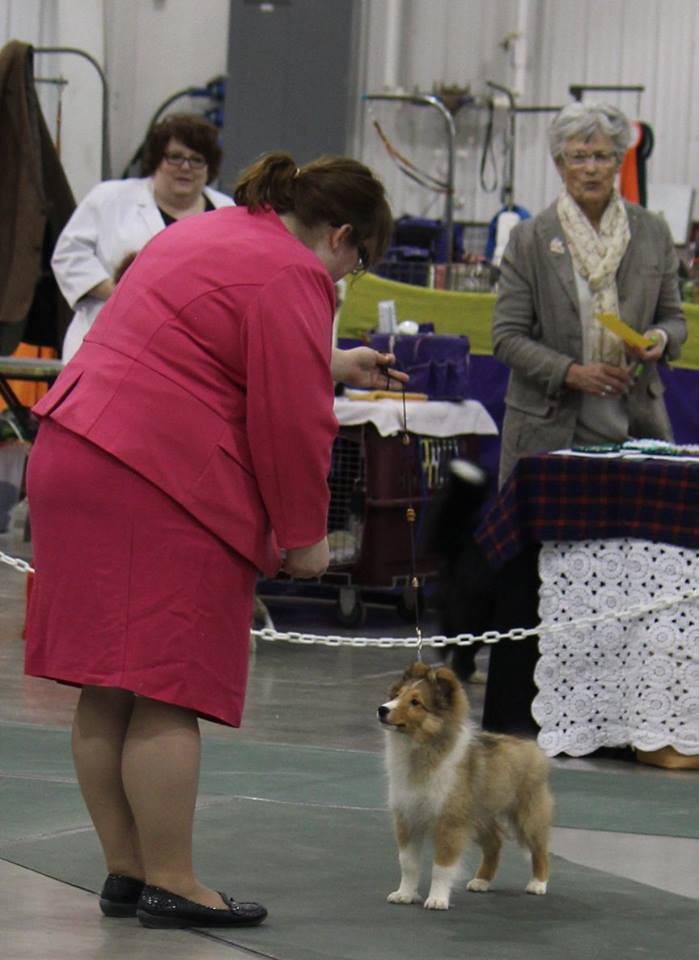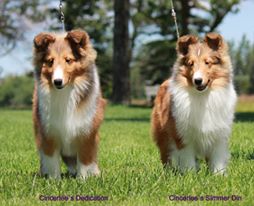 New Champion at 11 months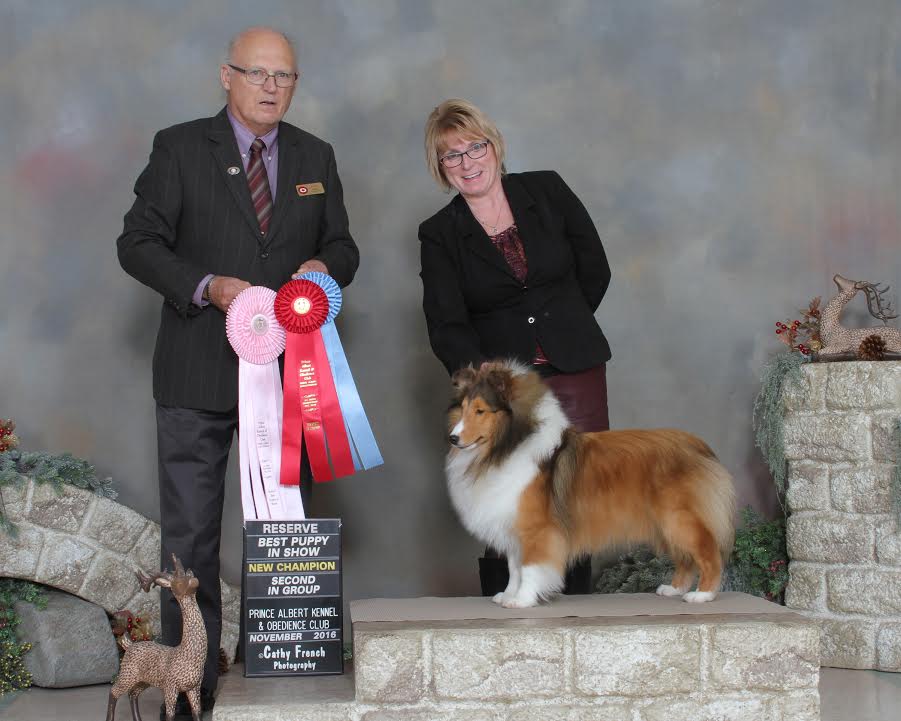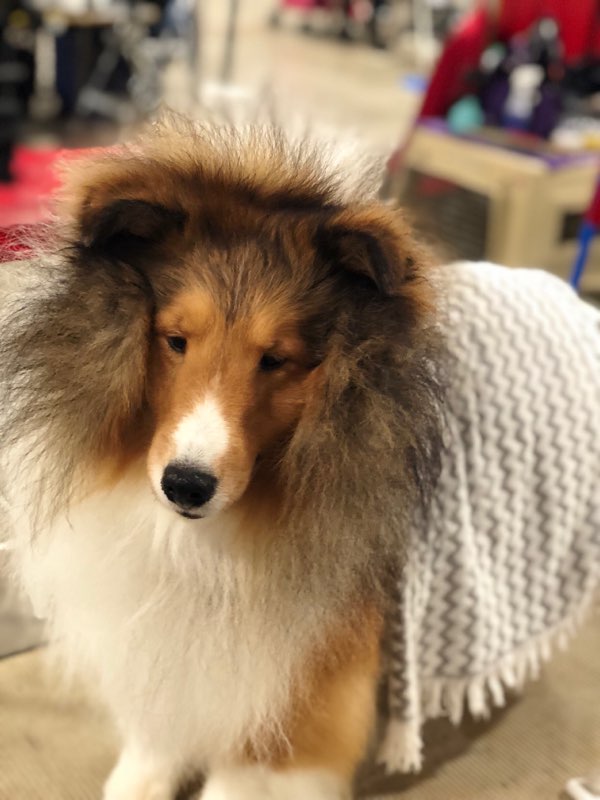 March and April 2018: Ian finished his Grand Championship at Warp speed he then headed out to BC for a weekend where he went Group 4, group 2 and best breed, he qualified for Crufts as well. Ian finished up 2018 as the number 12 Sheltie in Canada despite being only shown for 3 weekends.
Our deepest appreciation to the judges who saw his qualities and to Terry Bernier for piloting Ian to some exiting wins!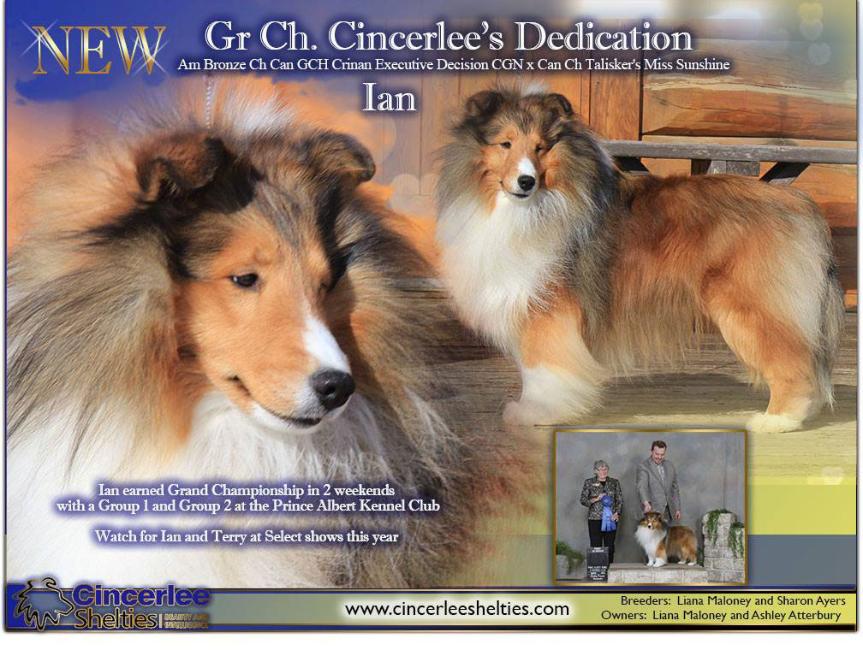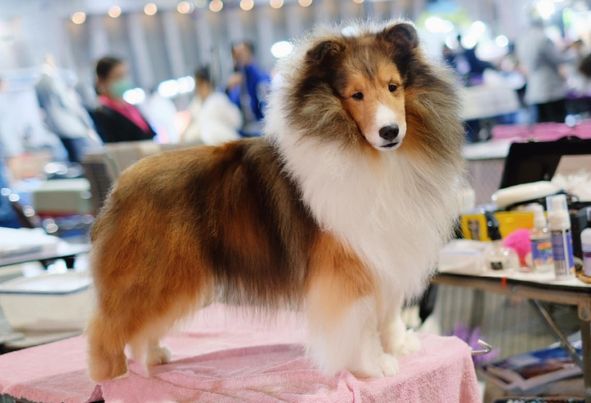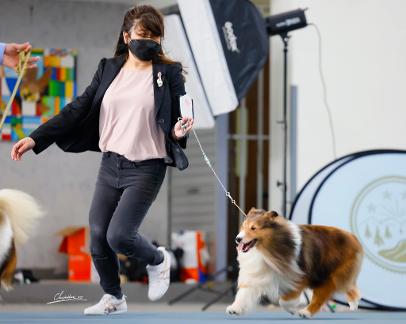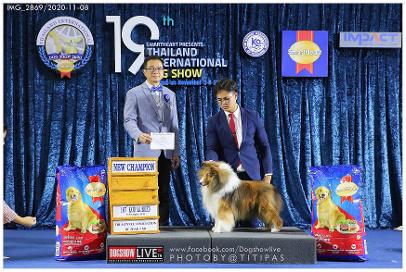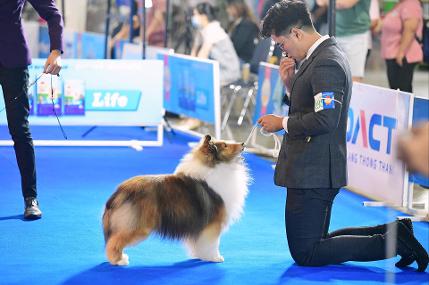 Ian's Pedigree
Ian is proven and tested and
standing at stud here at Cinerlee
his stud fee is $950.00 Can
($250 breeding fee and balance due upon arrival of litter)
Test RequestedResult
COLLIE EYE ANOMALY/CHOROIDAL HYPOPLASIA -NEGATIVE / CLEAR [NO VARIANT DETECTED]
DEGENERATIVE MYELOPATHYNEGATIVE / CLEAR [NO VARIANT DETECTED]
IVERMECTIN SENSITIVITY MDR1 (MULTI DRUG RESISTANCE)NEGATIVE / CLEAR [NO VARIANT DETECTED]
PYRUVATE DEHYDROGENASE PHOSPHATASE DEFICIENCY (CLUMBER SPANIEL TYPE)NEGATIVE / CLEAR [NO VARIANT DETECTED]
VON WILLEBRAND'S DISEASE TYPE IIINEGATIVE / CLEAR [NO VARIANT DETECTED]
ALOCUS (FAWN/SABLE;TRI/TAN POINTS)ay/ay - FAWN/RED or SABLE only PRODUCE ay OFFSPRINGD (DILUTE) LOCUSD/D - NO COPY OF MLPH-D ALLELE (DILUTE) - PIGMENT IS NORMALE LOCUS - (CREAM/RED/YELLOW)E/E - DOMINANT BLACK DOES NOT CARRY YELLOW/RED/WHITEK LOCUS (DOMINANT BLACK)ky/ky - RECESSIVE NON- BLACK [COLOUR PATTERN DETERMINED BY A LOCUS]BROWN (GLNT331STOP) STOP CODONBs/Bs - DOES NOT CARRY BROWN or CHOCOLATE [STOP CODON]BROWN (345DELPRO) DELETIONBd/Bd - DOES NOT CARRY BROWN or CHOCOLATE [DELETION]BROWN (SER41CYS) INSERTION CODONBc/Bc - DOES NOT CARRY BROWN or CHOCOLATE [INSERTION]
GALL BLADDER MUCOCELE FORMATION (SHETLAND SHEEPDOG TYPE)NEGATIVE / CLEAR [NO VARIANT DETECTED]
PROGRESSIVE RETINAL ATROPHY (SHETLAND SHEEPDOG)NEGATIVE / CLEAR [NO VARIANT DETECTED]