Ch. Cincerlee's Piece of Paradise
"Eden"
Ch Lyricisle's Avatar X Cincerlee's Whiskey Blend
Born: January 26th,2012
Sign:Aquarius
Favorite Pass Time: Giving Kisses
Occupation: Canine Nurse
(looks after her housemates when they are under the weather)
Eden is our "keeper" Girl from our Jake and Siri Litter she also has the immense responsibly of carrying on our Candega strain (she is Relic's Great grand daughter and Magic's Grand daughter) she has some pretty Big shoes to fill, but Eden says she's up to the challenge!
Eden's pretty face and wonderful personality make her a joy to have around, we can't wait to see what the future holds for our shining star!
NEWS FLASH!!!!
Eden completes her Championship May 3 2014!
Eden is Co-owned With Lynn Pattison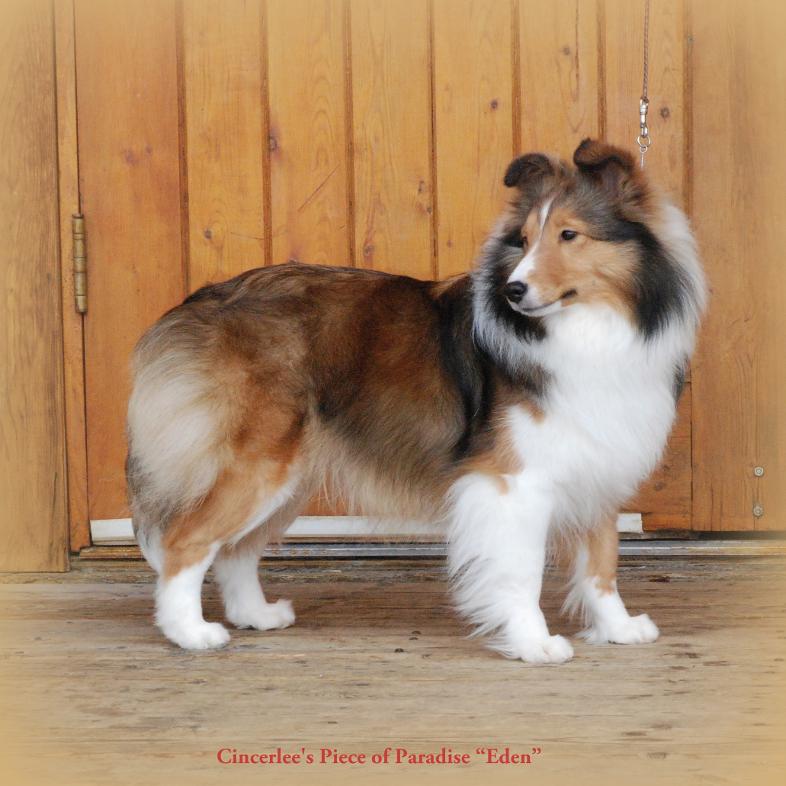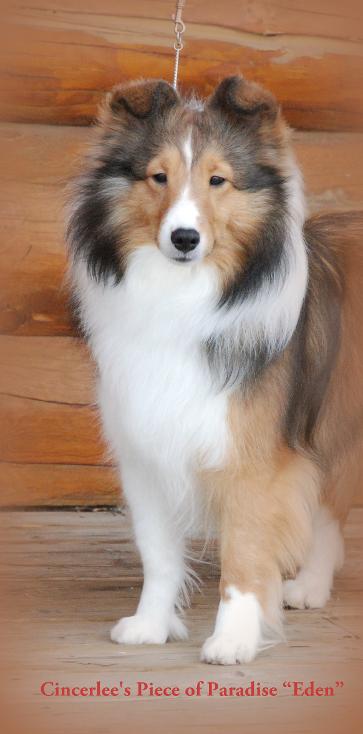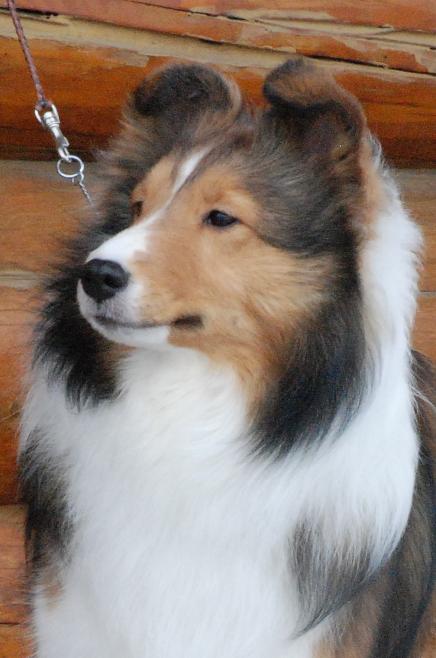 EDEN IS PICTURED BELOW RECEIVING A BIG 4 POINT WIN TO FINISH HER CANADIAN CHAMPIONSHIP.
Thank you to Judge C. Cyopik for this exciting win!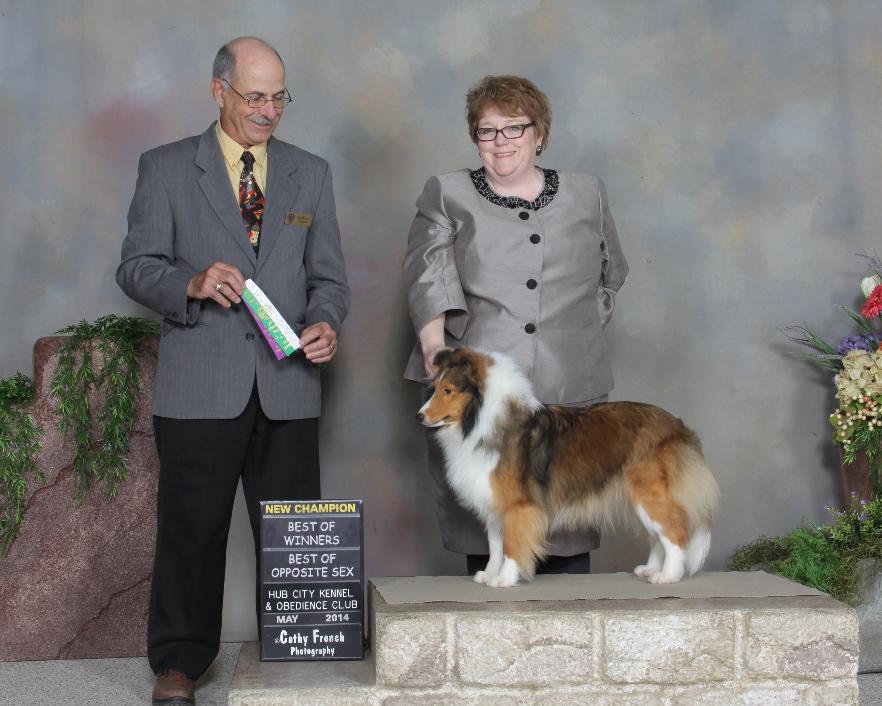 Pictured below being handled by Ashley Loitz to Reserve Winners Bitch at the
Saskatoon Area Shetland Sheepdog Specialty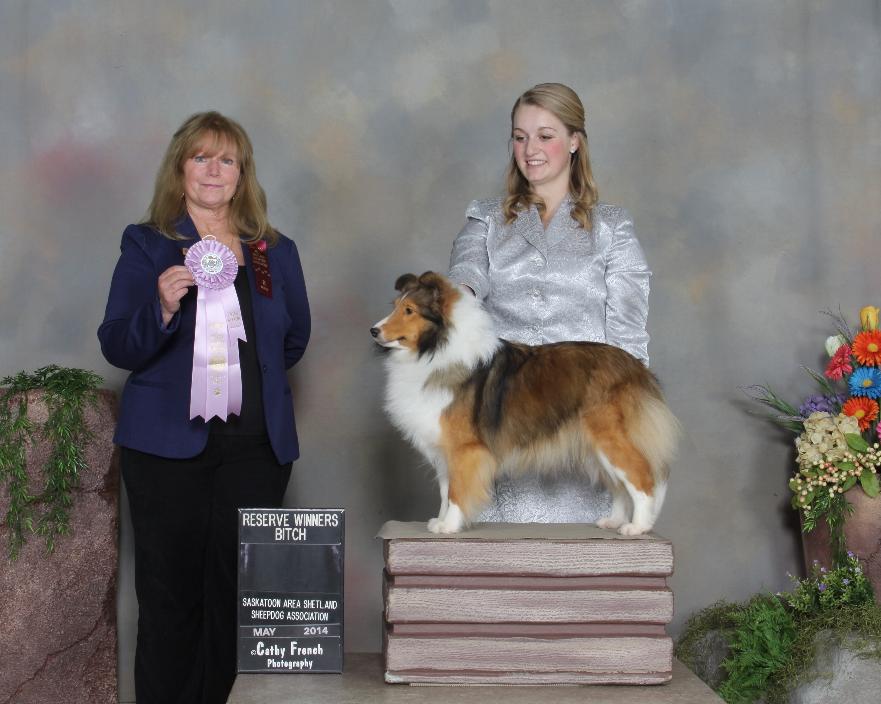 Eden picking up 3 more points beautifully handled by Terry Bernier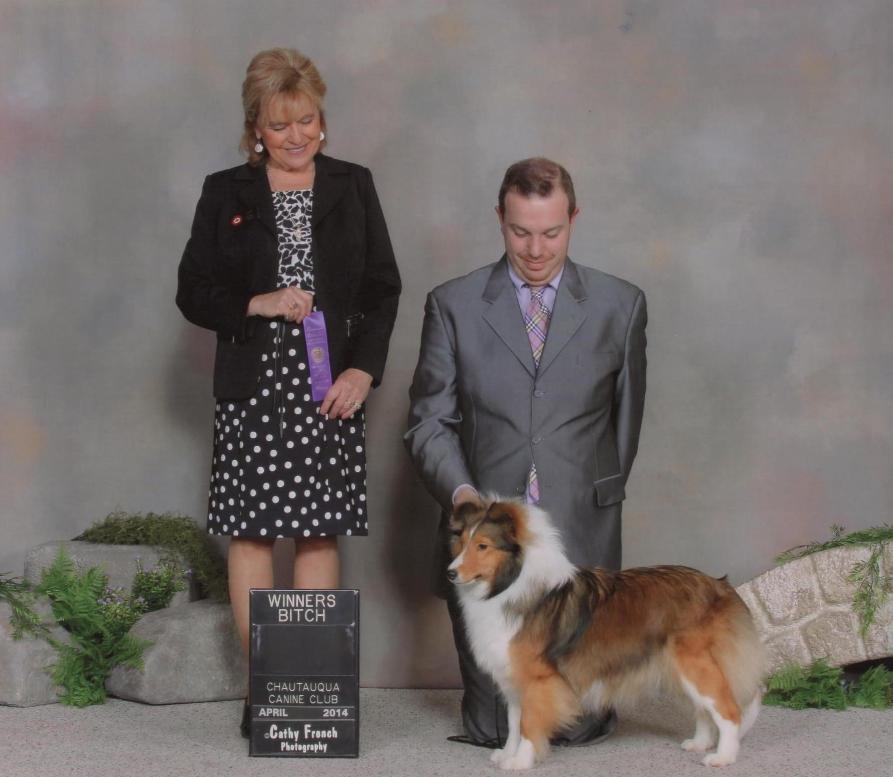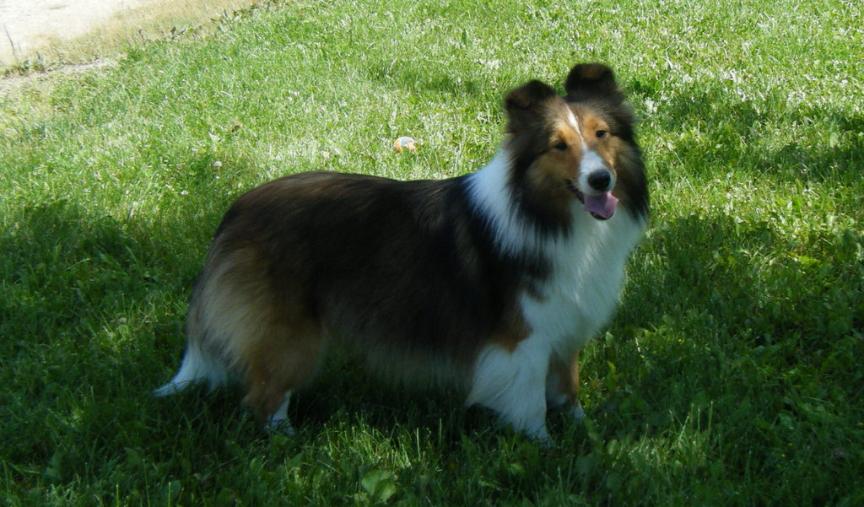 Eden's Pedigree
Good looks run in the family!